Are you considering starting an eCommerce store? Are you reviewing the various platforms available? If so, you may be interested in Shopify, but may have some questions and concerns regarding how Shopify pay you.
This article today will help you to understand how it all works and what you can expect.
That way, you'll know what options you have, the different types of payment providers available and the pros and cons to using one over the other.
There is of course a set of processes that all begin at the moment that a customer places an order on your store.
How you accept payments will also vary, and there are various payment providers that you can use to receive funds from your customers.
Each provider will handle payments slightly differently, but either way you can expect to have the funds available within minutes through to 24-72 hours later (depending on your payment provider, country, and bank deposit times).
Let us know turn to some of the different payment providers available, the pros and cons of each and some of the things to consider when choosing between them.
Start Your Shopify Store With a 14 Day Free No Risk Trial
How Does Shopify Pay You?
Shopify aim to be one of the most flexible eCommerce solutions on the market. As part of this, they offer dozens of different payment providers giving you plenty of choice for deciding how you are to be paid and through which service.
There are in fact, over 100 different payment providers you can choose from. While this may sound overwhelming, it actually enables you to find the most cost effective and appropriate solution for your needs and your store.
Additionally, setting them up is easy and seamless, due to direct Shopify Integrations with these providers. The majority of these can be set up and managed from the Shopify platform itself. Only external providers will be managed outside of the platform itself.
So it does not matter where you live, what type of bank account you have, you will be able to ensure you that you receive your payments from your customers when orders are placed on your store.
How You Get Paid With Shopify
One of the first things that you will do on your store is setting up your payment settings.
Selecting a payment provider is part of this process and will enable you to accept payments from Credit Cards and potentially from some other sources (e.g. PayPal).
I will discuss the options available in more detail within the next section but for the most part you have two options for a payment provider:
Shopify Payment Gateway (Direct Provider)
Third-Party Payment Gateway (Mix of Direct and External Providers)
Shopify supports both direct providers and external providers, this is where the transaction actually takes place.
By using a direct provider (recommended), your customers will complete their payments directly on your online store and will not navigate to any third-party checkout.
External providers, on the other hand, are where your customers complete their payments on a checkout page that's hosted on a separate URL away from your online store. This is not the typical or recommended option, but it is still possible if and when required. So as you can see you have plenty of options.
Shopify Payments is the in-built payment provider, and it was designed to make it much easier to receive and manage payments all in one place.
Once you have decided and selected a payment provider, you'll be ready to start taking orders from your customers.
Regardless of what type of provider you choose, whether in-house with Shopify of through an external provider, the process is the same.
Here's a basic overview of how it works:
Customer places an order and makes payment -> You receive their payment (minus transaction and other fees, if applicable).
Now, each payment has to be processed, so you will not always receive the money instantaneously. There is typically a small delay between when the customer pays for their order and when you receive the payment.
But this does vary from a couple of minutes all the way through to 72 hours (depending on what country you and your customers reside in).
Once the payment has been successful processed, the purchase fee will be transferred directly to your merchant account.
It is from here that you will then decide what you want to do with the money (send to your bank account etc).
For most payment providers this will occur automatically. Other, like PayPal for example, will remain in your Merchant Account (e.g. PayPal account) until you decide to use it or move it elsewhere.
Shopify Payments vs Third Party Payment Providers
As mentioned before, you have two main options when it comes to selecting a payment provider: Shopify Payments and Third Party Payments.
Shopify Payments
Shopify Payments is the the official payment provider that is built into the platform (direct).
While it is not available to use in every country, it is the easiest to set up and the most cost-effective compared to other solutions.
It will be automatically activated in your store by default (if supported in your country).
One of the main perks of using Shopify Payments is that all sale funds are sent directly and automatically to your bank account following a period of processing.
One other thing to note is that if you choose Shopify Payments (the in-house solution), there will be no transaction fees on each order you receive.
Third-Party Payment Providers
Third-Party Payment Providers are your other option and there are dozens to choose from. There are many Direct (PayPal, Stripe etc) and External providers available.
They will handle all of the transactions and provide the money to you through their own processes and systems.
As you are using their services and they are processing transactions/sending funds, they will typically charge extra transaction fees. This rate will differ depending on the provider you opt for.
Most third-party providers on the other hand will charge you transaction fees as a cost to use their service. PayPal for example charge 2.9% of the transaction amount plus a $0.30 USD flat fee on all orders processed in the United States. (This amount differs depending on the currency of the payment).
Setting Up Your Payment Provider
This is critical in order to be paid by your customers and ultimately earn money from your store. While its critical, thankfully its simple to do.
All you need to do is head into the Payment Settings section when you have the Shopify Back-end Interface loaded in front of you.
To do this, start by clicking the settings cog.
From there, you can easily select a direct payment provider including Shopify Payments (which will be selected by default).
Be sure to select and provide all the necessary information including your bank details within 21 days from your first sale. Otherwise, purchase payments can be refunded.
If you are using an external provider, you will need to set this up on both platforms. I suggest you access the support documentation provided on the external provider's site.
How Often Are you Paid With Shopify
If you decide to use Shopify Payments, then you will be provided with a designated pay period where all funds will be received from credit card payments. Here's some extra insights regarding the pay periods:
Generally, on the same day that a customer places an order from your store you will receive the money in your designated bank account
Sales that take place on a Friday through to Sunday will be processed together and you will receive the funds as one payment.
Once Shopify send your payment, depending on your country and bank, funds may not show straight away. The following countries have a different number of days whereby the money will be generally seen in your account: (2 Business Days: Australia, United States) 3 Business Days: Canada Germany, Ireland, New Zealand, Spain, United Kingdom, 4 Business Days: Hong Kong, China ,5+ Business Days: Japan)
Third-Party payment providers will follow their own schedules regarding payouts from credit card orders so it is best to check with them individually and in advance.
Scheduling Payouts
By default, your payments will be sent by Shopify on a daily basis once they are available from customer orders.
You may of course face delays as the payment is processed and authorized by your bank. While this is the most desired option, there's also the ability to schedule your payouts.
You can schedule payouts on a weekly or monthly basis – depending on preference. The schedule will take place with immediate effect.
How Much Are You Paid From Shopify
This is of course one of the most important things to be aware of and why you may even be here. Ultimately, you'll be paid the selling price of an item minus any transaction fees.
Transaction fees can be charged by:
The Credit Card Company (issuer)
Your Bank,
Payment Provider (Third-party only)
By using Shopify Payments you will not incur any transaction fees for purchases made on your store. This is why it is so appealing. However, be aware that you will need to pay a small card rate fee that will vary depending on the plan you select.
Do Payments Fail With Shopify?
One other thing to be aware of is failed payments. Its important to note here that failed payments means that your money is not available and accessible. (they're not lost or 'gone'). Once issues are solved your funds will become available.
From a customer perspective, Fraud Analysis Functionality is built into every Shopify Store protecting suspicious orders from being placed and provides you with extra protection from fraudsters and scams.
From your perspective, whilst not typical, not receiving a payment from Shopify can occur.
Usually, it is a problem with your bank so it is best to check with them first and foremost. Other things to check are the details that you provided upon payment setup.
The good thing is that if you are subject to a failed payment, you will be notified by Shopify via email. There will also be errors shown on the payout page in your Shopify Admin area. Depending on the issue, instructions are usually provided of what you need to do to overcome the problem.
If you manage to correct the issue, you can click a 'Retry Payout' button to initiate the payment process once more. Shopify will also attempt to do this automatically by default when the issue is corrected.
Final Words
I hope this article has answered some of your questions, particularly around How Does Shopify Pay You.
In summary, it all starts when a customer places an order and enters their payment information into your checkout.
From there, the funds will be verified and will arrive in your merchant account/bank within a time-frame ranging from instantly to a couple of days.
Getting paid by Shopify is seamless, secure and fast. Once you start a store and set up your payment settings you'll start receiving payouts the moment your customers start placing orders.
From experience, I would recommend that you opt for Shopify Payments because its intuitive to set up, enables management all from the Shopify Interface, and there are no added transaction fees that you will be charged from third-party providers.
With the default Shopify Payments everything will be handled in Shopify (including customer payment via the checkout) – third-party providers instead will need your store credentials and may require setup outside the platform.
Plus there will be costs to use their services. If you do opt for this kind of solution, stick to one of the 100 recommended by Shopify.
With an optimized Shopify Store, great products and effective marketing, you'll always be able to attract customers and make money.
Start Your Shopify Store With a 14 Day Free No Risk Trial
Related guides you may want to read: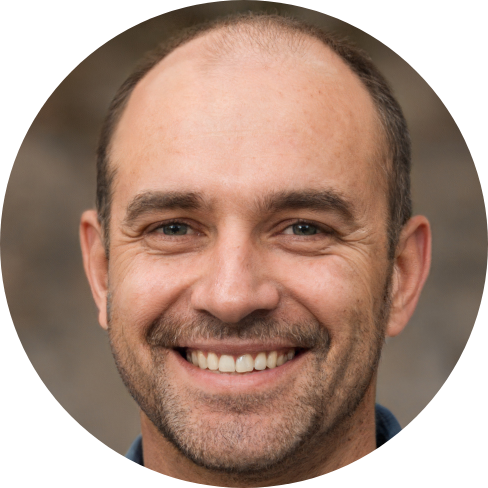 Hey, I'm Jeremy; a seasoned entrepreneur that has been earning his full time income online since 2005. My online business portfolio includes eCommerce stores and affiliate marketing niche sites. I also make money through Blockchain and Crypto. I created Unrivaled Review to share my knowledge, experience and recommendations for anyone looking to pursue such ventures.