If you have heard of Commerce HQ then you are likely wondering what this eCommerce platform and solutions is all about.
Typically, entrepreneurs build, manage and run their stores using the Shopify platform, for it provides all the tools and functionality in which to do so. But is this purely because of its popularity and notoeriety or some intrinsic benefit to that specific platform?
Like anything in life, it is best to research as much as you can before you go ahead and commit to something. Besides, this is exactly why you are here.
Its always best to consider other solutions available, with an eCommerce builder and store management platform – Commerce HQ is one of these.
This way you can ensure that you get the best features and functionality that's right for you, your eCommerce store and business.
In this Commerce HQ review, I'm going to explore some of the features of this platform and help you identify whether or not you should sign up.
If you are a regular reader of this site then you will know that I am a big proponent of eCommerce/ Dropshipping for earning online. You'll also know that I am a huge advocate of Shopify for its ability to get a store up and running quickly.
But like any software and platform, there are always limitations and reasons to look for alternatives. Ive signed up to a trial and looked at Commerce HQ with an open mind comparing some key functionality and features to help you decide what is best for you.
Commerce HQ Review
Commerce HQ, also known as CHQ, is an online eCommerce platform designed from the pursuits of Jon Mac. He is formidable online, being the man behind Teespring – a print on demand platform that recently surpassed $1,000,000 in profit just 2 years after its launch. Following the same systems Teespring utilizes, Jon turned his attention to Shopify in the hope that his users could build quick and effective stores to feature their own products.
Jon quickly delved deep into the platform realizing its benefits and limitations. The result is that he used Shopify as a baseline to create Commerce HQ. It strives to be a higher converting eCommerce platform – providing the features of Shopify, with advanced functionality that are known to improve a stores sales and success. It launched 2015 and after rigorous testing, was released and made available in 2017.
What Makes Commerce HQ Different To Shopify?
Commerce HQ was designed in many ways just like Shopify – providing you with some easy to use and intuitive store building and management functionality. It was created however, to include extra features that do not come as standard on Shopify. These were in founder, Jon Macs eyes, critical functionality for higher conversions.
These extra features are a range of marketing tools that you as a store owner can use from the very outset – as soon as you launch your store(s). These typically will improve traffic generation, sales and conversions.
This is really the major difference between Commerce HQ and Shopify. These tools are apps that are built into the platform itself. With CHQ, nearly every one of these apps are free and that you can integrate via the free app store.
With Shopify, a lot of these apps and extra functionality are only available via apps with monthly subscriptions charges. Plus, you need to set them up and configure them to operate and work effectively on your store. So in essence, a Shopify Store's monthly costs can quickly total up if you are looking to include some of this extra conversion boosting functionality on top of your subscription.
Click here to get your 14 day Commerce HQ Free Trial and test the functionality for yourself.
Commerce HQ Features and Functionality
I will now present to you some of the major features and functionality of CHQ, so you can see what you will be getting with a subscription plan:
All-in-One Solution
Commerce HQ was built to take away the need to sign up to dozens of apps and the need to purchase themes (most of which charge a monthly cost and require a subscription). As such, a lot of the features of CHQ that come as standard are actually some the more advanced features of Shopify.
Therefore, CHQ is in many ways an all-in-one solution. Here are the most effective apps that you will get instant access to:
1 Click Upsells
Upsell Campaign Builders
Urgency and Native Apps
Accordion Checkout Page
Abandoned Cart Recovery
Customer Profiles
Beyond this, you'll be able to make the most of the Visual Store Builder, Zero Processing Fees, Unlimited (Staff Accounts, Products and File Storage) and Advanced Reporting.
Compared to Shopify, you will not need to search for and sign up with third party providers of themes and applications to get this functionality on your store. In this way, building a store and getting started is a lot easier and faster and likely to be more succrssful from the outset.
Plus, there is no need to contact several support teams and manage features of your store independently of one another. Instead, you can use a platform that has all what you need from day one. And if any issues do arise, its just the one support team you will need to contact.
Just One Monthly Payment
As all of the apps, themes, features and functionality is pre-built into the platform with Commerce HQ; you will not be paying numerous and separate fees each month. Instead, it will just be the one simple payment which covers your entire plan (and all the tools as described).
With Shopify, your costs start relatively low for the plan itself but can soon add up as you start purchasing themes, apps, and need to pay for other associated costs like payment processing.
Management From One Account
The team at Commerce HQ understand that chances are, you'll be wanting to run and manage multiple stores. Whilst their platform allows you to just build one store, you also have the ability to scale and build more stores if required. This is great if you build a general store, and then test new niches or select products.
The major benefit is that you can manage all of the stores you create from your CHQ Account. Unlike Shopify, where you would need to create a new account for each new store that you own and get charged for each one.
Thus Commerce HQ makes managing mutiple stores easier, and more cost effective than via Shopify.
Boosting Conversions With Apps
As mentioned several times already, there are a number of conversion boosting apps that are built into the software:
The apps which are scientifically proven to improve your conversions, include but are not limited to:
Scarcity Timer Widgets,
Trust and Security Badges,
Easy Review System App,
1 Click Upsells,
Product Stock Count and Scarcity Apps,
Abandoned Checkout App,
Promo Bar App,
Lead capture Overlay,
and more.
These are all applications which you are going to want on your store regardless of your eCom platform. Just with Commerce HQ you get them included.
Sure they are available with Shopify but they will cost. If they are available for free then chancss are there will be severe limitations or hidden costs to expand the usage of them.
User Friendly, Intuitive & Ease of Use
Now one of the other ways that Commerce HQ delivers is in its ease of use. Users find Commerce HQ to be really intuitive and easy to work with from the very get go.
If you did want some assistance along the way, there is a full video tutorial explaining how to set up all of the features and the apps along with how to navigate and use your account. If you had any further questions or wanted to clear something up, there's a customer support team waiting to help.
Themes and Conversions
We've talked about the applications you get with CHQ and the many benefits they will have for you. What we are yet to discuss are the themes that come included.
With Shopify, the free themes are very limited in terms of functionality and the customization. Sure you can get a store built and look minimal and professional for your customers, but to really make it stand out, perform better and enhance the overall user experience you are going to need to invest in a premium theme. Thats another cost you are going to need to consider.
Alternatively there appears to be a lot more themes included with CHQ all of which were designed with the apps exclusively in mind. So they integrate better and more cleanly and do not appear to be out of place or of different style.
The Store Builder
I personally love the Store Building functionality that comes with Shopify so it is not something I was expecting to be much different or better with CHQ. This is something I was keen to test out during my time exploring the platform.
I personally didnt see too much differnce and think both builders and excellent. They both have clean, simple drag and drop functionality that enables you to quickly pull your store together and customize it.
However, most users of CHQ actually go on to report that they prefer its store building interface to Shopify.
This may be due to its simplicity; the drag and drop functionality and series of high quality pre-built pages make it very easy to use and customize.
No Transacation Fees
This is a major benefit of Commerce HQ. Having been a store owner for some time and paid thousands in transcation fees on the Shopify platform, I can personally attest to the frustration that comes with this added expense. Its a cost thats applied to every sale and you have no control over it. It just eats into your profit margins.
If you can find a payment processor that has low fees, and theres actually quite a few of them, you can forego the 2% fee on processing payments that third-party gateways charge like on Shopify.
14 Day Free Trials
Both platforms provide all inclusive 14 Day free Trials. These enable you to use and explore the platforms and the functionality that they each provide.
This is an excellent way to test each of them and see which one is for you.
Don't take my word for it – you can see for yourself!
Test Commerce HQ free for 14 days by clicking here
Test Shopify for free for 14 days by clicking here
Exclusive Offer for Commerce HQ
There are not many if any discount offers or promotions that you can find online for CHQ.
It is one of those platforms that is rarely discounted so you cant usually find offers to help you save on your fees.
The good news is that I have worked hard to get you an exclusive special discount.
By signing up with this link, you can get access to multiple stores for the price of one. This means you can save over $100 a month in fees if you was to create multiple stores (which is ideal for testing products and niches).
This is how CHQ can really benefit you – you can create multiple stores at once and manage them all from one account. So you could have a general store testing products, and them when you find a winner you can quickly create a niche specific store in that area. At no cost to you.
The regular price is $199 for three stores but you are getting it for a fraction of this with my link. This way you can truly try it out and make the most of its many features and conversion boosting apps.
The Verdict
If you are looking to build an eCommerce store then you wont go wrong with either Commerce HQ or Shopify.
While on the face of it, Commerce HQ looks like it will be more expensive. But when you consider the cost of themes and the monthly app fees of Shopify, CHQ will probably turn out cheaper. For Shopify to be truly optimized it is likely you are going to need a number of apps that incur a monthly fee.
Then again and ultimately, it all depends on your preferences and how you are looking to use either of the platforms.
If you want to just build one store and are thinking of staying relatively lean, then Shopify will be more cost effective.
However, if you want to make use of dozens of conversion boosting apps and enjoy all of the features above, and manage multiple stores under one account, then Commerce HQ would be a better choice.
Thankfully there are 14 day trials available for both so I would advise that you test both platforms out (preferably at the same time), build your store(s) and then at the end of the trial period continue with the platform that is best for you.
Click Here for Your 3 Store Discount and 14 Day Free Trial With Commerce HQ
or…
Click Here For Your Shopify Free Trial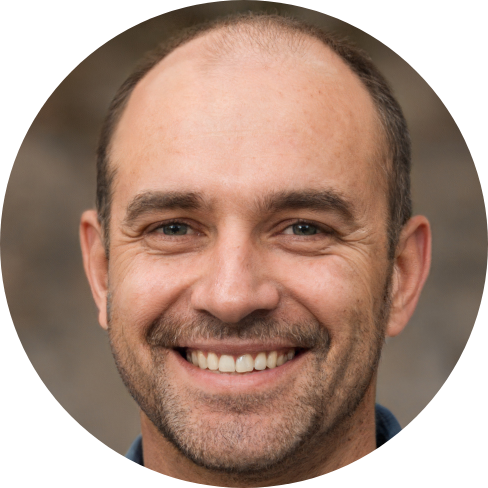 Hey, I'm Jeremy; a seasoned entrepreneur that has been earning his full time income online since 2005. My online business portfolio includes eCommerce stores and affiliate marketing niche sites. I also make money through Blockchain and Crypto. I created Unrivaled Review to share my knowledge, experience and recommendations for anyone looking to pursue such ventures.