The guys behind Build, Grow, Scale have released their latest training product; Ecommerce Business Blueprint. But is it worth the hype and should you be looking to invest $497 to sign up?
Answering these kind of questions will be the purpose of this review today.
We'll be taking a closer look at the individuals behind the training and the content covered.
So, be sure to keep reading; it will be well worth your time…
Who Are Build, Grow, Scale?
Build, Grow, Scale is an online brand centered around producing and selling eCommerce content.
It was created by two online entrepreneurs, Matthew Stafford (CMO) and Tanner Larson (CEO).
American based, they both have pursued a career within the eCommerce space, selling physical products online and developing their knowledge and expertise in the online marketing of such businesses.
This has all culminated in the development and growth of Build, Grow, Scale.
At time of writing, the brand is most notable for its two main programs: Ecom Insider and Amplify.
Both of which serve a different purpose.
Ecom Insider is all about providing training, resources, tools and coaching around the business model.
Amplify is all about teaching paid advertising and helping current marketers scale their operations.
The Ecommerce Business Blueprint has since been launched, which we will shortly be taking a look at below.
Outside of this, Tanner has also published a few books under the brand. You can even find them over at Amazon.
As you can imagine, the guys have taken to YouTube to market their business and their services.
They have acquired over 10.5k subscribers at time of writing, and produce content around eCommerce strategy, recommendations and suggestions.
The brand is also active on the other social media channels, such as LinkedIn, Facebook and Pinterest.
Ecommerce Business Blueprint Course Content
The Ecommerce Business Blueprint aims to be a training course for beginners, looking to build a new eCommerce brand.
Course Content
The course provides a combination of training videos, worksheets and resources – all about the process steps involved, and is split into distinct modules.
Let us now look at what is covered in each one:
Module 1: Getting Started
The opening module serves as an introduction to the course, ensuring you know exactly how to proceed, be able to set your expectations and know what will be required of you to succeed.
Module 2: Ecom Business Basics
The next module serves as an introduction to the business opportunity, ensuring you get an understanding of the fundamentals and how everything fits together.
Module 3: Niche Selection
Module 3 teaches you all about niches – the particular area, focus or interest that you will be looking to sell in.
You learn all about what makes a good niche, the ones to avoid and the selection criteria to find the best one for you and your business.
Module 4: What To Sell (Products)
Here, you learn all about the best types of products to sell. You learn about what makes products profitable, in demand and most feasible.
Module 5: Drop-Shipping
In module 5, you learn all about the process steps involved with dropshipping products (selling products you never own or stock).
You learn about how dropshipping works and how to do it successfully.
Content here covers the things you will need to do, when and some tips and suggestions to make sure you do not encounter issues.
Module 6: Print on Demand
Selling via Print on Demand (where customers make orders of products with your branding on) comes next.
You learn about the kind of products to sell, the suppliers to work with and how to maximize your profits with this particular model.
Module 7: Private Label
In the private label module, you again learn about this alternative model. Here, you are taught what private labelling is, and how to do it successfully.
If you want to build a business around your 'own' products and branding, then this module will be of interest.
Module 8: Shopify Store Build
In module 8 you learn how to build your eCommerce store from scratch, using the recommended platform Shopify.
You walk through all of the different elements involved so that you are able to take orders and accept payments from customers for your new products.
Module 9: SEO Best Practices
Next, you look at how to rank your store on Google and other Search Engines.
The concept here is that you will be able to acquire customers through search.
The course walks you through some best practices and how to ensure you rank for profitable terms!
Module 10: Copywriting Course
Copywriting is all about the the text you use to market your products. This can make or break a sale, so there is some training on how to write most effectively.
Module 11: Branding
Content then covers branding; the importance of it and how to do it successfully for your new eCommerce store and business.
Module 12: Revenue Optimization
In module 12, you look at how you can optimize your earnings through a combination of profit maximization and cost reduction.
Module 13: Email Marketing
The penultimate module of the course teaches you about Email Marketing. What it is and how to do it.
This is all about obtaining loyal customers, securing repeat purchases and also making sales from visitors with an interest in what you have to sell whom have not already gone ahead.
Module 14: Traffic Generation
The final module of the course covers where and how you can get customers.
This is about leveraging different marketing techniques, the best ones to use and the ones to avoid, to maximize your earnings.
Bonuses
The course currently comes with three bonuses:
7 Day Quick Start Course – which is essentially a more condensed version.
Premium Shopify Theme – designed by the Build, Grow, Scale team,
Access to a Private Facebook Group – to ask questions, and to discuss strategy with other like-minded students of the course.
Final Verdict
The Ecommerce Business Blueprint aims to be a complete training program for beginners to build a successful eCommerce brand from scratch.
While Matthew Stafford and Tanner Larson appear to have a wealth of experience in the industry, whether or not this course is going to be for you is open to debate.
For me, the two areas that put me off where the price and the course length.
At $497, this is definitely not the cheapest course on the market. And, I've taken a look at quite a few over the years.
Then, there is the length.
The course is a combination of videos, worksheets and resources – with 100 in total.
If you run the math. 100/14 (14 modules), the average module has 7 pieces of content.
I'm not sure if the course is going to go into the depth required.
Besides, there are some big topics covered there.
So for me, I would be interested in other courses.
My recommendation is eCom Elites which comes in at a much more affordable $197. Plus, it has over 200 training videos alone.
My review of eCom Elites explores the course in further detail if you were interested in learning more.
These are just my thoughts. But I thought I would share.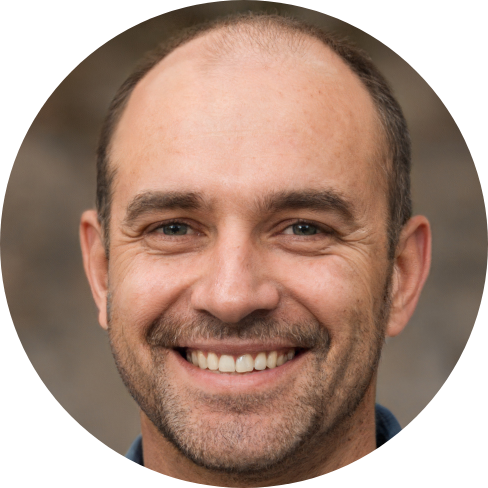 Hey, I'm Jeremy; a seasoned entrepreneur that has been earning his full time income online since 2005. My online business portfolio includes eCommerce stores and affiliate marketing niche sites. I also make money through Blockchain and Crypto. I created Unrivaled Review to share my knowledge, experience and recommendations for anyone looking to pursue such ventures.