If you are looking to start a new Shopify Store, then you are likely going to need a domain name to establish your brand and make your store look professional and reputable.
Long gone are the days where you could set up a store using the free domain service and make sales. Why? Because people are now more aware of dropshipping and are less likely to purchase from websites they do not trust.
So how much is a domain on Shopify? Custom domain names typically cost $17 when purchased through Shopify. Some cheaper domains can be acquired for $14, but these are not typically .com extensions.
If you start a Shopify Free Trial, you will soon realize that unless you buy a domain, the URL of your store will end in: ".myshopify.com".
So lets say I started a store for Unrivaled Review on the Shopify platform, unless I assign a custom domain (whether bought through Shopify or another Domain Provider, my store URL would be "https://www.unrivaledreviewstore.myshopify.com/"
I will show you a considerably cheaper alternative for your domain provider and then how to go ahead and connect it to your store.
It only takes a couple of minutes and will save you over 50% on the initial domain registration and then 75%+ on renewal fees! So its worth doing.
How Much Is A Domain Name on Shopify?
A domain name on Shopify can cost anywhere from $14-$31, per year. It depends on the name/extension you want to buy.
Shopify claim that buying a domain on their platform is easy, simplifies the process and requires less setup.
Whilst this is technically true, purchasing a domain on Shopify is typically more expensive than third party providers like Namecheap.
Of course there will be some technical setup to point your domain to your Shopify plan (if you buy outside of the platform), though the steps are relatively straight forward.
I will show you how to do this, and it only takes a couple of minutes.
Taking my previous example, if I wanted to create a new store for Unrivaled Review and buy a domain with Shopify, here would be my options:
As you can see, the cheapest available is $14 (there are no domains available at the $11 price Shopify claim are available). Also notice that the different extensions start to scale and cost considerably more.
But you may be thinking, what about an alternative or a variation of keywords, will this lower the fee and make them cheaper….
And then there's the likelihood that you do not want to add more keywords to your domain. It changes the branding and makes it longer and more difficult to remember (which is not what you want for your customers)
So, it appears that purchasing a domain through Shopify costs $14 at the bare minimum.
It looks like they are charging a premium for the privilege of you not having to look or go elsewhere.
But why should you be put off this when it takes just a few minutes and a couple of simple change to the domains settings for it align.
Prices at Other Domain Registrars
I've registered a lot of domains in my time for multiple different websites and online business ventures.
I've spent a lot of time researching the market and what each company typically charges across numerous TLDs and extensions.
The table below provides an overview of the prices at each of the most common Domain Registrars.
| Registrar | Intro Offer .Com | .Com | .io | .net | .org |
| --- | --- | --- | --- | --- | --- |
| NameCheap | $0.88 | $8.88 | $32.99 | $12.98 | $12.98 |
| GoDaddy | $0.88 | $13 | $38.99 | $13 | $13 |
| HostGator | $12.99 | $12.99 | Do Not Provide .io | $12.95 | $12.95 |
| BlueHost | $9.99 | $9.99 | Do Not Provide .io | $12.99 | $8.99 |
Learn how: Cheapest Way To Buy Domain Names
Namecheap, as their name suggests, are without doubt the cheapest. I use them for all my domain registrations and I have only positive experiences using them.
They have an excellent support team, and a range of articles and guides in their 'Knowledge Base' that can walk you through step by step common tasks and actions.
If you're a new customer (do not have an account already), you will be able to pick up a domain at Namecheap for one year for just $0.88!
And then the renewal fees thereafter work out at only $6-$8 per year (cheaper if you purchase multiple years ahead)
If you already have an account with Namecheap, you can expect to pay around $8 per domain.
So as you can see this is almost half the price of Shopify, if not more!
Setting Up A Custom Domain With Shopify
Once you identify the Custom Domain you want to use (you own it already or you purchase the domain cheaper over at Namecheap) then you are going to need to connect that Domain to your Shopify Store.
This is very simple and should take between 2-5 minutes.
There just a couple of actions you need to take on both the Shopify Platform itself and then the third-party domain providers platform (this is where you will also need to go to change domain settings, renew it etc)
Shopify actually provide their own instructions for how to do this but I will briefly describe the process here. There are only three steps:
Add The Domain To Shopify
The first thing you are going to need to do is add your custom domain (that you purchase outside of Shopify) to your Shopify store.
By doing this, Shopify can identify you as the owner of the domain and can assign it to your store. To do this:
Log into your Shopify Account. On the Admin Interface, click Online Store and then Domains.
Click Connect existing domain.
Type the domain name that you want to use on your store (that you own or have just purchased) e.g. "unrivaledreviewstore.com"
Click Next.
That's step one complete. You now need to change some settings on the domain to point it to Shopify's Servers.
Update Domain Settings To Connect To Shopify
If you decide to go ahead and purchase your domain through Namecheap or another third party domain registrar, then you need to edit a couple of settings.
You are going to need to change to parts of the DNS Settings (please note these need to be exact for it to work):
You need to change your A Record to point to Shopify's IP Address, which is: 23.227.38.32
You need to change your CNAME record to: shops.myshopify.com
That's it just two edits to overwrite the default entries.
To change these DNS settings, you just need to log into your third party domain registrars account, find the domain and click edit settings.
For Namecheap, this is how you do it:
Sign in to your Namecheap Account
Click Domain List from the left sidebar and click the Manage button next to your domain
Click Advanced DNS
Find the Host Records section and change the CNAME Record to
shops.myshopify.com
Now, click the "Add New Record" and then select A Record from the dropdown,
Add "@" in the Host and then 23.227.38.32 in the value section. Hit save and that's it
It should look like this:
Now the final step is to just verify the connection.
Verify the Connection
All you need to do in the final step is return to your Shopify Dashboard and verify the connection. This is how to do it:
Log into your Shopify Account. On the Admin Interface, click Online Store and then Domains.
Click Verify Connection.
Thats it your new custom domain is connected to your Shopify store and you will from that moment on be able to find your store when you type in that domain into the search bar of your browser.
Final Words and Verdict
The cost of a Domain Name on Shopify is considerably higher than what other domain registrar providers offer.
Compared to NameCheap, its almost double the price!
The truth of the matter is, you are paying a premium for a small amount of convenience.
It doesn't take long (around 5 minutes) to change a couple of settings and this is all you need to do to connect a domain from NameCheap (or some other third-party domain provider).
If you decide to do this, you will be immediately saving for the first year of the domain registration.
But this saving extends in future years because renewals on the domain are more expensive once again on Shopify (you can expect to pay the initial registration fee for each year you extend the domain).
So the domain will cost you $14 each and every year through Shopify.
With third-party domain registrations, renewals are typically cheaper and you can can save when you buy years in advance – at Namecheap a renewal is around $7, and if you purchase a 2 year renewal for example, it will cost you $5 a year, and the more years you pay for in advance the higher the discount.
It works out a lot cheaper!
So if you are looking at starting a new Shopify store, or any other online business for that matter, I suggest you head over the NameCheap to get your new branded domain!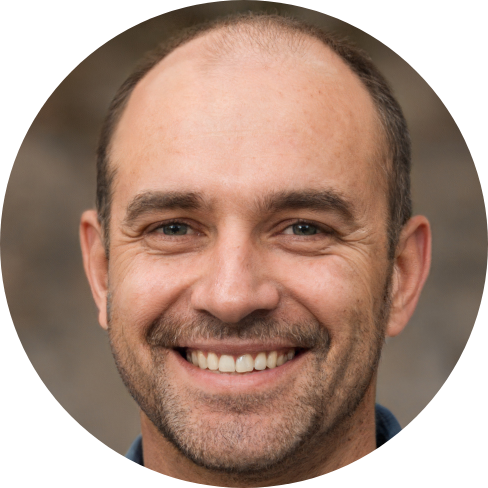 Hey, I'm Jeremy; a seasoned entrepreneur that has been earning his full time income online since 2005. My online business portfolio includes eCommerce stores and affiliate marketing niche sites. I also make money through Blockchain and Crypto. I created Unrivaled Review to share my knowledge, experience and recommendations for anyone looking to pursue such ventures.