SEMrush is one of the largest, most widely used online marketing platforms with a range of tools and data analytics that you can use to improve a websites Search Engine Optimization (SEO). But is it actually worth the cost?
Whether SEMrush is worth it is one of the biggest concerns people tend to have before they decide to sign up. They want to know if its an investment that is going to repay itself and warrant the outlay.
Its a question that is asked, due in part because on the surface, it seems like an expensive software to use. That is of course, if you are yet to research the market and are yet to start investing in an online marketing platform.
How Much Does SEMrush Cost?
With SEMrush there are four types of plans. Each of which comes with a 7 day free and all inclusive trial that you can use to test the software and see if its for you before you decide to proceed on the paid plan.
Please note: It is not possible to get a 30 day trial, that some sources online have you believe. This topic is addressed in more detail here.
You have the option to be billed monthly, or annually, depending on if you want to break up the costs or get the payment out of the way once per year. If you do decide to make a one-off payment, you'll end up saving quite a bit over the course of the year.
The four types of plans are as follows:
Pro – Ideal for Freelancers, Startups and in-house marketers with a limited budget.
Guru – Ideal for Social Media Businesses and growing Marketing Agencies.
Business – Ideal for larger agencies, eCommerce projects and businesses with larger web presence
Enterprise – A custom solution to fit the marketing needs of your business
As you can see, the billed monthly price is reduced quite significantly if you decide to sign up to a one-off annual payment.
Each plan and package was designed for different users and needs. Depending on the size of your online operations will largely determine which one will be best suited for you. Either way, all come with a range of features which we will now discuss.
What are the Main Features of SEMrush?
SEMrush was designed to be an all-inclusive online marketing platform. Meaning it has all the tools you need to build, manage and scale online website(s) without the need for other tools.
Here are just some of the main features included across all of the plans:
✅ Comprehensive Site Audit Tool – Analyse your Website(s) for errors, issues and under-performance. Get tailored recommendations and improvements to overcome these.
✅ On Page SEO Checker – Get insights on your SEO efforts and optimization suggestions to help you improve your rankings.
✅ Position Tracking – track your keywords, articles and blog posts and see how you are performing in the SERPS (Search Engine Ranking Positions)
✅ Social Media Tracker – Track the performance of your Social Media Marketing efforts.
✅ Social Media Poster – Automate your Social Media Marketing content strategy.
✅ Backlink Audit – analyse your sites backlinks, getting notified of newly acquired backlinks and getting key stats to understand the influence of such links.
✅ Marketing Calendar – Organize your marketing activities by keeping them documented and streamlined into a calendar.
✅ Brand Monitoring – Keep tabs on the performance of your brand and obtain insights into how to promote/improve your image.
✅ Post Tracking – Monitor the tracking of your articles and blog posts.
✅ Content Audit – Get comprehensive and thorough reviews of content, checking it meets SEO best practices, has no spelling mistakes, reads well, is in the correct tone etc.
✅ PPC Keyword Tool – Leverage PPC keywords and get an understanding of costs and performance per PPC suggestion.
✅ Organic Research – Gather insights into what content to write about, what has low competition and high search.
✅ Keyword Research – Gather thousands of keywords on topics and sub-related topics to give you ideas to write content and higher chances of ranking
✅ Keyword Magic Tool – Keyword Ideas, Keyword Topic Segmentation and a wealth of data (volume, difficulty etc) to help you dominate the SERPs.
✅ Ad Builder – Tool to help you build successful high converting ads.
✅ Advertising Research – Tools to help you create optimal advertising campaigns with the best ROI possible.
✅ Display Advertising
✅ SEO Content Templates – to follow and use to ensure your content is fully SEO optimized at all times during the content creation process.
✅ Keyword Difficulty – Quickly and easily gather many data points on keywords to see how difficult it will be to rank for certain keywords.
✅ Gap Analysis – providing opportunities where you can scale and grow.
✅ Traffic Overview – Understand your traffic, where it is coming from, when how and whom.
✅ Lead Generation Tool – Help you acquire more leads and conversions from your traffic resulting in higher revenue.
What I Personally Love About SEMrush
Its great to be able to sign up to an all-in-one marketing platform that provides every tool imaginable for comprehensive website optimization and long-term successful growth.
While there are many features that come as standard with SEMrush , here are my favorite aspects of the tool:
Easy to Use
Once you sign up to a Free Trial (and create your account), you can explore all of the functionality and features from one central interface.
If you're like me, and want a simple intuitive and user friendly software, then SEMrush is for you. You can literally go through the tools one by one and follow the logical steps to instantly improve your site or give you ideas of what you need to do in the near future to improve it.
SEMrush even provide timely emails with suggestions and recommendations that you can quickly act upon; whether this be site issues or backlink opportunities.
Comprehensive Site Audits
To be able to fully optimize, you need to know what is not working first. However, unless you have a tool that does this for you, you'll have no idea whats broken.
The Site Audit functionality enables you to quickly identify and fix every last on-site issue that could be hampering your SEO efforts. It enables you to instantly check your site's health and and then tells you exactly how to undertake the fixes to ensure the best user experience and search engine compliance.
Once you've been provided with the issues (whether this be content, backlinks, images, accessibility, search engine crawling, code, etc.), they will then be prioritized so you know what to fix first and what is less of an issue.
Understand Keyword Difficulty
The Keyword Difficulty functionality gives you quick insight into the difficulty of thousands of keywords in your niche and industry.
You'll be able to instantly sort and find keywords with minimal competition and ideal topics for content. These are the keywords you need in order to succeed online and get on the first page of the search engines.
SEMrush provide a handy percentage calculator, where you can see how difficult it is to rank for each keyword (the higher the percentage the harder is to rank for a keyword) the more difficult it'll be to rank for a keyword and overcome your competition. This is all updated and presented in real time, giving you instantly keywords to go after.
This saves considerable amount of effort and time; ensuring you spend time on the right areas that will help you grow, like content creation as an example.
Analyze All Content
This functionality gives you accurate insights into the quality of your content. All content on your site that is.
With the most important metrics under evaluation, you can quickly see why content is failing to rank and suggestions and recommendations to make it do so.
Once you publish, this tool will help you measure, track, and analyse that content.
Backlinks
The SEMrush backlink database is extensive at over 1 billion backlinks. You can find all of those that are pointing to your site with the relevant tools in the platform. Known as the SEMrush Backlink Audit tool, you can quickly accumulate all the links in once place, finding exactly where they are coming form and the types of links they are.
Better yet, SEMrush will show you those 'unhealthy' backlinks that are risking your sites health and provide risk of a search engine penalty. Every two weeks your site will be analyzed to ensure that any new dangerous links are brought to your attention keeping your profile clean and healthy.
What I Personally Do Not Like About SEMrush
The platform has that many tools that it can be quite overwhelming to begin with. Where do you start, what do you prioritize.
Thankfully there are a wealth of online resources, such as YouTube videos, that can help reduce the learning curve and give you ideas as to what to do and when.
Plus there's a comprehensive learning library and support available through SEMrush that can help you if you get stuck and along the way.
Final Verdict – Is SEMrush Worth The Money?
By now you will have seen some of the functionality and why it is working so well for me. So now to the fundamental question – is SEMrush worth the money? In my experience and opinion, 100%!
Why do I say this?
Yes, SEMrush is quite expensive on the face of it – the cheapest package being $99 a month. But when you consider all the tools and all of the uses SEMrush offers, its actually a really good price.
If you wanted to get each of the tools separately, it would cost considerably more – likely to be in the thousands. You'd also need to sign up to various platforms, manage all of these payments, access different platforms for all of the different tools etc.
SEMrush was designed to overcome these issues and be an "all in one" platform for a variety of individuals and businesses who want to improve, manage and scale their online business through effective marketing and SEO practices.
Then you need to consider how much more money you will be able to make with an optimized site, ranking for dozens of keywords that you would not otherwise be able to identify and go after. Just one article or piece of content that ranks in the search engines could easily pay back the monthly cost of the platform. Perhaps in just one day depending on the keyword, the niche and the content!
These are not the only reasons why it is worth the recurring cost. I have used many platforms during my time operating online. I can confidently say that few compare and none have the level of functionality that this platform can provide.
Free Trial
SEMrush are currently offering a 7 Day Comprehensive Free Trial where you can use every single tool completely free of charge.
At the end of the trial period, if you want to proceed on a plan then you will start being charged. But you will not be charged a penny before that date.
The Free Trial is perhaps the best way to explore the functionality and see if it is the platform for you.
Its worth a go at the very least, its a risk-free trial where you can get a lot of data and analytics for free even if you do decide to cancel.
So, if you're looking for a complete marketing and SEO platform and solution, checkout SEMrush and see for yourself why its so powerful.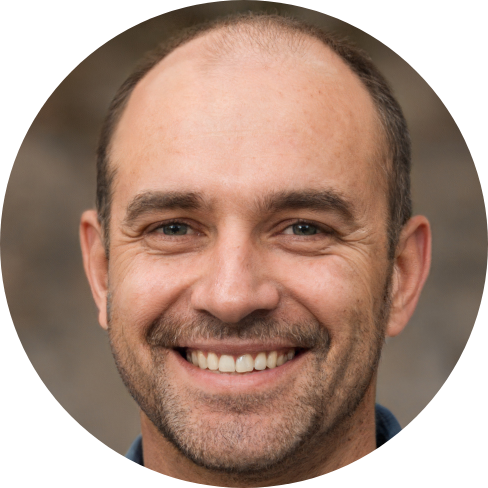 Hey, I'm Jeremy; a seasoned entrepreneur that has been earning his full time income online since 2005. My online business portfolio includes eCommerce stores and affiliate marketing niche sites. I also make money through Blockchain and Crypto. I created Unrivaled Review to share my knowledge, experience and recommendations for anyone looking to pursue such ventures.