I've lost count of the number of times I have recently seen people saying that Shopify Dropshipping is dead.
Sometimes these individuals were unsuccessful with dropshipping. Now just because they failed does not mean you will too.
On other occasions, some individuals unfortunately have a hidden agenda. They want you to start a different business model with a product or business that they are affiliated with and earn money through recommending. Hardly impartial advice.
So, Is Shopify Dropshipping Dead? This is a valid question, and the fact that you asked it means you are on the right track. Anyone who is currently looking at dropshipping should be asking this question, and should be able to get a clear answer to before they commit.
The truth is, building a profitable dropshipping business does require some investment. You do not want that investment to go to waste; particularly when there are other business models to potentially pursue.
While costs are low compared to starting a brick and mortar business, you do still need to spend money on building/running a store and marketing your products to potential customers.
In order to accurately answer this question we need to look at Shopify Dropshipping across time. We need to know why and how it started, became popular, and have a look at its ultimate fate. We first need to understand what this business model actually is and the clear distinctions it has compared to other dropshipping models.
Once you know what Shopify Dropshipping entails, you will be able to understand whether it can possibly be dead or if it still provides plenty of opportunity.
Online eCommerce is thriving; so does dropshipping have a future as part of this industry. Let's get started.
What Is Dropshipping?
Dropshipping is the term used to describe a business model where you sell products from suppliers. You never actually own this stock, instead, you market products to receive product orders. Once your customer makes a purchase, you then place that order with your supplier. The supplier then ships the product directly to the customer. In many ways you're in the middle; brokering the exchange.
This is the simple overview of what dropshipping is.
However, there are numerous different styles of dropshipping, like Private Labeling, whereby a supplier creates products that include specified brand names, but either way the concept remains the same; the supplier will ship the item directly to the customer.
The major advantage of dropshipping is that you do not have to hold and inventory or handle the shipping. There is also no need to invest heavily in stock, where instead, you only source from suppliers when you have received an order.
Using the payment from your customers, you then use that money to finance the purchase of the product from the supplier. By charging the customer more than what you source and purchase it for, you make a profit.
Click Here To Learn How To Dropship Successfuly With Shopify
How Did Dropshipping Start
Dropshipping as a business model is not new.
Long before the world wide web, suppliers were sending products directly to customers from business owners who were taking customer orders and then placing them over at the supplier.
In fact, the concept of Dropshipping can be observed in the 1950s, but it did take on a different name – Mail Order. With Mail Order, physical paper catalogs would be widely distributed which contained thousands of products.
Here's the interesting bit. The businesses that created and distributed the catalogs did not own or manufacture the products listed. Instead this was done by other companies.
If an individual wanted a product from the catalog they would make an order via phone or mail along with their payment.
The business that printed the catalog then ordered the product with the supplier who in turn sent it directly to the awaiting customer.
Catalogs were also accompanied by door to door salesman who were operating from the same business model. They would sell products that they did not own, but would arrange the product to be delivered to the customer if they made a sale.
Will Dropshipping Work In The Future
Dropshipping has become incredibly popular in the last decade due to its lucrative nature and rise of the Internet and powerful platforms such as Shopify.
Did you know that the first online dropshipping company was Amazon?
While it has grown it has moved slightly away from this model (although it still runs in a similar way) but its initial operating model was a dropshipping one.
When it first launched it listed thousands of products on its website from external suppliers. When customers placed an order on their site, the supplier was notified before they shipped the product to the customer.
This concept enabled Amazon to grow and scale to the eCommerce giant that it is today.
As to be expected, many companies saw the opportunity and aimed to replicate the model. This is why dropshipping has grown to where it is right now.
Dropshipping cannot be dead nor will it be able to die. There is just too many advantages, too many significant players involved and it is too lucrative. Sure it may change a little, but the model will always remain.
Replicating Amazon's success was not easy. While in theory the concept was simple, in reality it was much harder. Finding suppliers and building a store were initially the main showstoppers. But then came the likes of AliExpress and Shopify…
How Dropshipping Become Popular
Being able to source products cheaply was perhaps the initial factor in the growth of Dropshipping.
With online marketplaces like AliBaba and AliExpress, suppliers and manufacturers have been able to sell their products to a global audience.
For dropshippers, the advantage was that products from these marketplaces were very cheap to buy. These marketplaces listed products manufactured in China and due to the economic landscape/ exchange rates etc, products were made available at a much more affordable rate. Plus, the suppliers could offer direct shipment to to the dropshippers' customer, regardless of where they were in the world.
The second factor in the growth of dropshipping was the ability to create a website and store. This took a lot of time and there was no easy way to do it.
There was no automatic order fulfillment so all orders had to be placed manually.
Then there was few payment processors so it was difficult to take online payments, verify them and take customer orders.
Then, we were introduced to Shopify.
How Did Shopify Dropshipping Start
Shopify Dropshipping on the other hand, has become popular since the launch of the Shopify eCommerce platform in 2004.
Shopify Dropshipping is no different than any other dropshipping model online. All it means is that Shopify is the platform used to host a store, and sell products online.
Shopify has made building, managing and scaling an eCommerce store incredibly easy and simple; yet providing a professional, clean and highly functional store at the same time.
You do not need technical knowledge or experience, nor did you need to set up accounts with hundreds of other platforms. This is because Shopify has all of the features you need to list products, take payments, fulfill orders etc.
By providing all the tools and functionality you need under one plan, its also incredibly cost effective too.
Due to its powerful functionality, low cost and ability to get started quickly and easily, dropshippers soon realized that it was the ideal platform to build and run an eCommerce store from.
It meant that they no longer need to learn complicated HTML code, nor hire a developer to do it for them (which cost a fortune). It also meant that old clunky stores could be replaced with new, fresh and minimal ones in a short period of time.
Shopify has since become the #1 eCommerce platform online, and it is often recommended for dropshipping and other eCommerce pursuits.
Here are just some of the things you can do on the Shopify platform:
Build an online store
Set up an online payment processing system
Automatically upload products from other websites and online marketplaces e.g. AliExpress
Automatically update prices when suppliers make a change
Fulfill orders automatically
The Rise of Shopify
Due to Shopify, it is now easier than ever to build an online eCommerce store, but how is the company performing? Is this a platform that one would want to build a store on for the long term?
Shopify are the leading eCommerce platform online supporting over 600,000 businesses in 175 countries. There are over 425,000 active stores and over 1 billion orders have been placed on their platform.
Tobi Lütke, Shopify's CEO recently said this about Shopify's financial performance: "We made history in 2018: no other SaaS company has crossed the $1 billion-dollar revenue mark at a faster growth rate than Shopify has".
Shopify is a huge business that continues to grow, its total revenue for the full year of 2018 was $1.073 billion, a 59% increase over 2017.
As you can see the platform is performing excellently, and has consistently grown since its formation in 2004.
Online eCommerce and Shopify Stats
Shopify's success has ran in parallel to the explosion of eCommerce. You only need to see how many brick and mortar stores are closing to focus their efforts online.
Below are some statistics that shows how much money has been generated through eCommerce, which includes the dropshipping business model.
As you can see, revenue has surged over the period and is forecast to continue well into 2023.
There is not one single business under focus here, this is the amalgamated combination of all online eCommerce businesses. This just goes to show how successful eCommerce is for individuals and businesses.
One of the main reasons for the success of dropshipping is that more and more people want to buy online. They are willing and happy to purchase from overseas.
They are willing to wait on shipment and purchase from new companies compared to old trusted brands.
Knowing that eCommerce continues to grow, and that there are customers looking to purchase online from all over the world, it makes it an opportune moment to start an eCommerce business
Is Shopify Dropshipping Dead?
Due to how successful dropshipping has been for individuals and businesses, you can see why it has become so popular. You can see why many people have tried to start a dropshipping business and jump on the opportunity that has presented itself.
However, a lot of individuals who have tried to start have gone into it without a viable strategy. Instead, they have tried to make quick money, trying to cut corners thinking that all they need to do is create a store, list products and get sales.
After a short amount of time, they stop their store and think that dropshipping does not work and claim that dropshipping is dead.
Is this actually the case?
The truth is, dropshipping should be treated just like any other business. It should not be viewed to get rich quick without spending any time, money or effort into the process.
By dropshipping, you are going to need to acquire customers who will not just arrive on your site by magic. You've also got to convince them to place an order with you and then you've got to provide the customer service and deliver on that order.
This is why you get failures and why you get the claim that dropshipping is dead. Its hard and it takes time to learn and to master.
They started their store without the knowledge they need to succeed. They did not sign up to a comprehensive eCommerce training course that taught them how to research for the right niche, the right products, to acquire customers, market products successfully and build and scale a long-term business.
Instead they just quickly built a store and tried to sell any old product they found that they think people would want.
Dropshipping is not dead, in fact it is the opposite. It is growing.
If you do not start dropshipping today then you may miss out on the opportunity to ever do so.
Will your store make 7 figures? Its impossible to know. You may fail, but if you start then at least you are giving yourself the opportunity to do so.
But you can improve your chances of success by equipping yourself with the all the information you need, right at your fingertips in a consumable and chronological order and manner. A course is best for that. I've written my experiences of a course I recommend here.
Conclusion
Shopify Dropshipping is dead because those who tried and failed say so. To them, anything that they were unable to succeed with must be a scam.
The best advice I can give you is to stop looking for new ways to make money online and to not be a victim of 'shiny object syndrome'.
The best time to start a dropshipping store was yesterday. The next best time is today. If you're looking to succeed with this business model then spend your time learning, researching, and understanding how it all works and how to succeed with it. This is not something you will just pick up, you need to gather the information you need to make the right decisions at the right times.
If you do decide to start dropshipping, then your results will be a reflection of your commitment and effort, not because this business model automatically enables you to succeed. The reason why you see dropshippers earning 7 figures a year is because they learnt the process and put in a lot of hard work.
They have spent a lot of time testing products and learning how to market products. They have invested in various online marketing strategies and they have continued to learn new methods and techniques.
Click Here To Learn How To Dropship The Right Way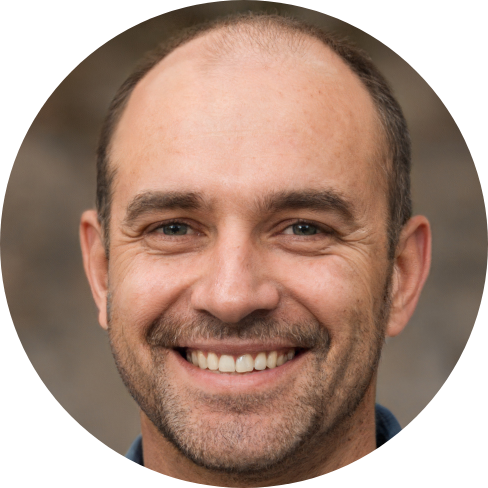 Hey, I'm Jeremy; a seasoned entrepreneur that has been earning his full time income online since 2005. My online business portfolio includes eCommerce stores and affiliate marketing niche sites. I also make money through Blockchain and Crypto. I created Unrivaled Review to share my knowledge, experience and recommendations for anyone looking to pursue such ventures.