If you are looking to generate leads and increase your revenue, chances are you are going to need a Landing Page Builder & Lead Generation Software. A Free Trial is always an ideal way to see if a platform is optimal for you, your needs and your online business. But does a Leadpages 60 Day Free Trial even exist?
I spent a lot of time researching extensively around this introductory offer. I've encountered a lot of claims that you can get 30, 60, or even sometimes 120 days of free usage.
Now, if you are like me then you are here because you are looking for longer access from what is typically available. And that's fair – good for you for looking.
But, unfortunately, there is some bad news and I am here to uncover it.
This article will provide the truth and nothing but the truth. It will set your expectations on the trial, help you understand what you get, when and the benefits included.
It will also help you not fall victim to any scam artist or hacker who uses extended trial offers to mine your information and hack your accounts.
So before we get started, I'm going to come straight out with it:
A 60 Day Leadpages Trial is not available.
Not even a 30 Day Leadpages Trial can be obtained.
Unfortunately these offers have never been available.
Im the early days, when the platform was launched, it was likely a by-invite only offer. This is the likely result of why you have even heard that it is a thing!
But following countless hours of research, landing on thousands of websites to try and get this extended trial, I can confirm it does not exist. Heck, I even contacted the Leadpages support team and they confirmed it all for me.
If you have found or been promised this offer before you landed here, then I advise you run a mile.
These are 99% of the time scams; ploys to obtain your data, patment information or outright hack you. Sometimes and if sophisticated enough, they can install malware or other infectious software onto your PC/laptop/mobile for more troublesome hacking pursuits.
Like any online promotion, it is always advised to check and stick with the official website.
As you will see on the official Leadpages website, the longest free trial is 14 days.
Thats right – there is some excellent news at the end of the tunnel. This is the fully comprehensive 14 Day Trial where you can use all of the features.
This is plenty of time to build landing pages and test all of the other lead generation tools the platform provides.
And the best part, it is a completely risk free trial. There are no contracts, obligations or commitments to extend beyond the free trial period. Instead you can spend the full 14 days using the platform and then cancel your account if at any time you decide its not for you.
How The Free Trial Works
It only takes a few minutes, and some limited personal information to get on a free trial.
To begin, you need to head over to the official Leadpages website via this trial link. Then you just need to click the "Start Free Trial Button".
The first thing you need to do is select a plan. Now, you will not be charged until after the 14 days are up and your trial account migrates into a paid plan.
There are three plans available: Standard, Pro, and Advanced.
Each Plan comes with different features, but Leadpages have grouped those into the functionality that you will likely use. So, the standard is aimed at new businesses, the pro plan for growing businesses, and advanced plan is for large business and marketing agencies. So you will only be paying for what you need and will use.
Once a plan is selected you will be greeted with this screen to create an account:
Once this is filled in, that's it – you will now be on a Free Trial and will have 14 days to completely use the platform and all of its functionality.
Be sure to remember or take note of the details you provided at sign up (email and password); you will use these to sign into your account.
Each time you log into your account, you will be able to use all of the landing page building tools, conversion toolkit tools (Alert bars, Pop-ups, Opt-in texts etc), Analytics Dashboard and more!
The brilliance of Leadpages is how simple, quick and easy it is to use. There are hundreds of free customizable templates that you can set up and edit in just a few minutes, an easy drag and drop interface to make changes and real-time guidance which gives you on screen prompts to optimize before you publish!
Features, Tools and Functionality of Leadpages
As discussed earlier, Leadpages Trials come with the use of all of the features and functionality. You can use it comprehensively just like you can if you are on a Paid Plan.
Leadpages is an award-winning and market leader in the lead generation and online marketing space; for it provides all of the tools to collect leads, opt-ins and make more online sales. With Leadpages, you are getting access to everything is one place, so the need to sign up to other platforms and solutions with added costs to you and your business.
At a high level, here is what you can do with Leadpages:
Collect High Quality Leads; Grow your email subscriber list with opt-in offers, instant digital file delivery, and targeted Facebook Ads.
Sell products & services; Increase your revenue with high-converting sales pages and built-in checkouts powered by Stripe.
Engage your Audience; Connect with your community by offering webinars, downloadable resources, and appointment scheduling.
And Leadpages have a tonne of integrations with a whole host of other online platforms. So if you are currently managing your business through a variety of tools you can centralize it all into one place.
There are integrations with the main services in the Analytics, CRMs, Digital Advertising, eCommerce, Email Marketing, Live Chat, Payment, Social Media and Video spaces. So you cannot your Leadpages account to Google Analytics, Salesforce, FB ads etc.
I will now introduce some of the main and highly effective features of the Leadpages Platform, every one of which you will be able to use when you get on a Free Trial or Paid Plan.
Highest Converting Landing Pages
If you are not currently using landing pages but are operating a business online then you should. Did you known that small businesses that publish at least 10 landing pages are able to grow their email subscriber leads twice as fast? Its all about leveraging opt-in opportunities in the most optimized way as you can.
Without doubt, one of the most attractive features of Leadpages is how easy it is to use and how quickly you can landing pages set up and running.
The landing page interface and creator is incredibly powerful, yet easy to use and intuitive.
With hundreds of free templates that you can fully customize, a drag and drop builder, mobile responsiveness and conversion functionality included (countdown timers, video players etc), its so quick and also effective to build. No coding is necessary and all of the hard work has already been done for you.
And the Landing Pages cover the entire suite of desired actions. Whether you want to create Opt-In Pages, Thank you and confirmation pages, sales pages, and checkout pages you can. It is even possible to take payments directly from your pages making this a fully complete solution:
Once you have set up your Landing Pages, you can then save time by simply copying and customizing them for other or future campaigns. There is no need to work from scratch every time. Its so easy to add to your library of templates meaning working with this platform saves you more time.
Leadpages boast industry-leading page load speeds to ensure that your
user experience is the best it can be. Beyond this, you can A/B split test all of your landing pages to see which ones prove to be most successful. Once identified, you can simply scale from there.
This is how to really boost your opt-ins and conversions.
Popups and Alert Bars
As you will have probably noticed, literally all sites now use Popups and Alert bars to get new subscribers and potential leads. If you're not doing this already then you should start. Leadpages make it incredibly simple to do so.
With Leadpages, you can create unlimited on-page and specific popups and alerts at specific times or places. You're in complete control, ensuring they are accurately and most effectively placed to boost opt-ins.
Whether it is an event, after a period of time, on exit – you can choose to target your visitor when it is most appropriate. And they are responsive to all device types; loading quickly and appropriately whether it is mobile/desktop or tablet.
And all the pop-ups and alert bars that you edit or build are automatically saved inside the Leadpages Builder. This will you will ensure you retain your hard work and never lose any due to connectivity issues or accidental closing.
Perhaps the best part; and unlike all of the other platforms available, Leadpages update your analytics in real time. That lets you instantly determine if your opt-in form, alert bar, or landing page (as described above) is performing well and is effective. If it isn't, you can pause it (or delete it entirely) to ensure you are not wasting time, effort and money on ineffective pages, forms and alerts.
No Limitations
Unlike a lot of other platforms, Leadpages do not place a limit on your growth or charge you more as you scale.
This means your account, trial and ultimate subscription will remain forever unlimited.
That means:
Unlimited traffic & page views
Unlimited lead generation; where you can collect as as many leads, opt-ins, and subscribers as you can.
Unlimited publishing – of pages, pop-ups, and alert bars as you like—anywhere on the web.
This is why it is such a powerful platform. It will work for you regardless of how big your business currently is and will remain so even as you scale. And you will not be charged and held accountable for succeeding.
Education & Support
Leadpages provide a comprehensive education and support package and model to ensure you and your business succeed when using their platform.
They provide a 1-on-1 Quick Start Call, where you can discuss your business goals with a Leadpages Launch Specialist. This is a great way to set up your account and ensure that you leverage the platform most effectively from the very get go.
Plus there are Virtual Workshops and Weekly Group Coaching sessions that you can attend which provide an extensive range of marketing information and insights. This is not just applicable to the software itself but to internet marketing in general. They are run and hosted by marketing experts in the field with a track record, experience and knowledge of the industry.
If you run into any issues, Leadpages can support you with Phone, Chat, & Email Support. This is particularly helpful and useful if you are new to online marketing, lead generation and online business.
Finally, Leadpages provide Special Discounts with a number of their Partner Companies so you can streamline your costs and make your business more lean. Chances are, you are already using some of the other services (or want to start to). This is a really helpful and additional way to cut spend and improve your ROI.

Leadpages Trial – Verdict & Concluding Remarks
The best Free Trial offer that is available can be found on the official Leadpages Website – it is 14 days.
Remember; there is no point in searching the web for a 60 day trial link or code. You will not find one – in fact, if you do you will be signing up for something that you wish you never had!
A 14 day trial is a sufficient and ideal way to try Leadpages and its plethora of functionality and tools. You can see if it is going to be the right solution for your online business.
You will be able to use all of the tools and features discussed above for the entire 14 days. There are no contracts, commitments and obligations to continue onto the paid plan beyond this.
At the end of the trial period, if you want to cancel your subscription you can. There's no cost to you.
At the bare minimum, it is worth signing up for a trial, creating some landing pages and see how they boost your lead generation and conversions!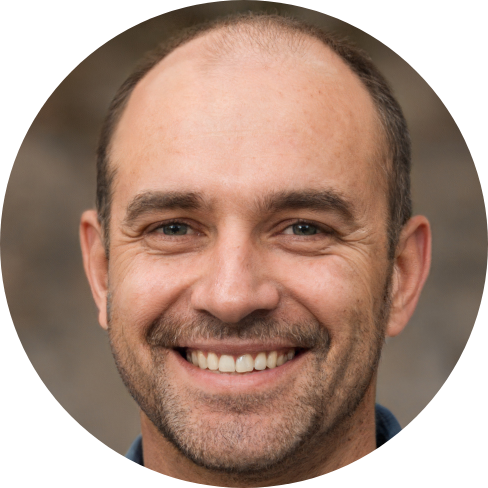 Hey, I'm Jeremy; a seasoned entrepreneur that has been earning his full time income online since 2005. My online business portfolio includes eCommerce stores and affiliate marketing niche sites. I also make money through Blockchain and Crypto. I created Unrivaled Review to share my knowledge, experience and recommendations for anyone looking to pursue such ventures.