Are you considering the Prestige theme for your Shopify store? Well, you're going to want to be sure it's right for you. Besides, it's not cheap at a price of $300.
So I thought I would at least present some much more affordable themes that truly rival it for functionality, design and customer experience.
That's what is important after all, right?
So without further ado, let's delve into the recommendations!
Minimog
This ultra-fast, ultra-slick theme by ThemeMove is a best-seller over at Themeforest.
You get a template library of over 60 different theme designs, encompassing all the different types of store you may want to create.
From fashion, home and garden all the way through to a generalist style, you'll find something to showcase the products of your eCommerce business.
I love the fact that you don't even need to download the themes files, it's all driven by an app you install called FoxKit.
And that entitles you to countless other pieces of functionality too; bundles, discounts, upsells, countdown timers, sales notifications, lucky sales wheels and more.
Gecko 5.0
This ultra-responsive theme has been purchased by 7000 customers, with an average rating of 4.99 out of 5. That says a lot, right?
It was built after 9 years of eCommerce experience and comes with over 20 different niche layouts that you can install onto your Shopify store in one click.
I love the themes advanced megamenu, ajax shop, product layout, instant search, social sharing integrations and countdown timers.
Although this theme literally has everything!
Ella
Ella is another terrific alternative to the Prestige Shopify Theme.
There are 23 homepage skins that you can choose from, each being highly optimized for different types of stores, including fashion, lingerie, beauty, jewelry and mens.
One of the best things about Ella is the ability to showcase products by putting them in the "spotlight".
Great for getting eyes to your best sellers or signature products!
Wokiee
One of the highest selling themes, Wokiee is one of the best Shopify themes out there.
This premium theme has fantastic reviews on customizability, design quality, feature availability, flexibility and documentation quality. Perhaps best still, with customer service support too!
With over 90 homepage layouts ready to choose from, new skins released weekly and countless product layout options, you'll be able to find the design that's perfect for you and your store.
Plus there are countless built-in applications too that will save you a fortune in recurring billing costs!
My personal favorites are: dynamic filtering, dynamic checkout buttons, sticky add to cart buttons, wish lists and compare, pre-ordering, reviews block, quick views and pop up banners!
Kalles
Kalles is another powerful Shopify theme well worthy of your consideration.
Again you have over 40 homepage clean layouts to choose from, along with countless features to boos the functionality of you store.
Avone
Avone is powerful, easy to use, looks amazing and comes with and extensive functionality.
It features over 1000 Theme Options, making it one of the most customizable themes on the market.
It provides all the possible features you need, while also being very easy to use and set up; one click and your store will be almost ready.
Megamenus, wish lists, product countdowns, advanced filters, Instagram shopping, sticky cart and ajax popup – are just some of the extensive functionality it will provide.
Porto
Take a look at Porto, too.
Again, this theme will provide all the tools and features for a brilliantly designed, super fast responsive store with amazing UI and UX experience.
There are over 20 niche layouts and styles to choose from, and is constantly being updated with new features.
The online documentation provided is also really helpful for getting the theme right for you and your store.
Fastor
Another highly functional theme, this time by Roartheme.
It comes with amazingly powerful apps; with social media chat (including WhatsApp and Facebook chat) being of note.
I love the fact that the code is compressed into a single file, ensuring lightening fast page load times.
You also get a video tutorial of setting up and optimizing the theme which is really helpful too.
Honestly, the functionality of this theme is endless. I won't bore you with it all here.
Check it out for yourself via the link below.
Barberry
If you just want to get set up quickly with a clean, premium and high-end store, then you should certainly take a look at Barberry.
While it does not come with all of the home layouts of other themes referenced here, the standalone design can be used in any niche.
It supports multi-languages, multi-currencies and is of course, fully responsive.
This theme really makes your store look professional.
Final Verdict
Prestige is a popular Shopify theme, and for good reason.
But the truth is, there are several other alternatives on the market at a fraction of the cost that not only rival it. But in my opinion, surpass it.
So take a look at those options above. You'll be pleased you did. Trust me!
Considering a new Shopify theme? My other guides may be of interest: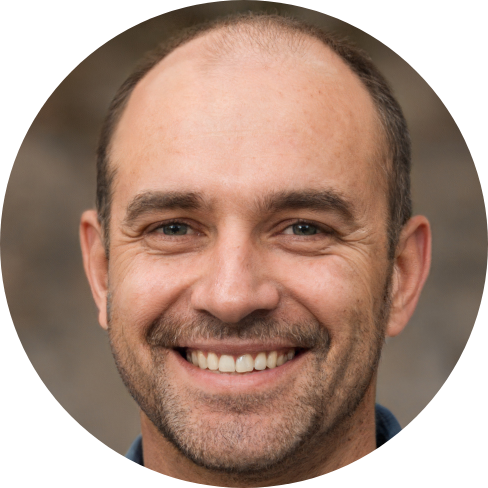 Hey, I'm Jeremy; a seasoned entrepreneur that has been earning his full time income online since 2005. My online business portfolio includes eCommerce stores and affiliate marketing niche sites. I also make money through Blockchain and Crypto. I created Unrivaled Review to share my knowledge, experience and recommendations for anyone looking to pursue such ventures.