If you run an eCommerce store through Shopify, then your customer experience and brand identity will be largely reliant on your theme. But is it worth buying a premium theme? Are there any benefits to doing so and is the extra investment ultimately going to be worth it? Having built and ran numerous stores through the platform, I thought it would be a good idea to share my experiences, thoughts and research with you here today.
So, should you buy a Shopify theme? It is generally recommended to buy a premium Shopify theme. Free themes do not generally come with as many customizations, have reduced functionality, and are not usually optimal for SEO, site-speed, mobile visitors and conversions. Buying a premium theme can help you save money on additional application costs along with offering you better control of the customer journey on your store.
The cost of Shopify themes can vary quite dramatically. They can range from an affordable one off price, to a costly recurring charge. With so many themes available, finding the right one can be quite a challenge.
Nonetheless, finding the right theme for your store does not need to be a drawn out or expensive process. There are a lot of excellent themes available and they are usually quick to upload and setup on your store.
Let us now take a closer look at the main benefits of purchasing a theme, before turning to some of the best themes available on the market – as reported by store owners.
Benefits Of A Premium Theme
Shopify offer a total of 9 free themes at time of writing. Each of which can be installed directly from the Shopify marketplace, which every store owner has access to by default.
Debut, is the theme that is automatically installed on all stores when they are first set up. If you are short for time, or want to simply explore the Free Trial, you can leverage this theme and get set up in minimal time.
While these are great for new store owners, they do not tend to meet the needs of eCommerce businesses that either want to gain the competitive edge, or maximize their earnings.
Let us know take a closer look at why this is, and why you may want to consider purchasing a premium theme:
Customizations
Free themes are general quite limited in regards to layout options and design elements.
Premium themes on the other hand, often come with multiple different layout interfaces right out of the box. You'll often see several different home page, product page and other custom page layouts that you can choose from.
This means that you can build out a better rounded and fully-functioning store much faster. You do not need to sit through the free themes and attempt to build them out yourself.
In terms of what you are actually able to build out, generally premium themes offer more design options without the need to touch any intricate coding.
You are also less likely to encounter roadblocks and issues when attempting to update your store.
Functionality
Perhaps the best benefit of reputable premium themes are the functionality and features that you can bring to your store.
Whether these are conversion boosting upsells, related products, navigation enhancements, integrations with other tools, product galleries and so on and so forth.
The best premium themes optimize your customer journey and will help you to convert them. It will help take indecisive store visitors and turn them into willing customers. Whether this is through marketing strategies like scarcity, they can help you to boost your sales and make more sales from the same traffic you would otherwise be getting.
Often, these features are expensive to code, or carry investment to code into the theme. As you are paying for a premium theme, the developers can take these factors into consideration and offer you what you need.
Support
The majority of free themes will not come with any support. Whether this is through the ability to directly contact a developer or there is little, if any thorough documentation available.
The best premium themes should come with a customer service team that are available to answer questions; from set up to optimization.
They have the infrastructure to provide ongoing support whenever you need it, or will be able to point you in the right direction to support you further.
Updates
Premium themes should also come with regular updates; keeping it extra secure and free from bugs that can impact how a store loads, works, or is used.
As you are paying for a premium theme, you are often entitled to ongoing updates and maintenance which generally happen more often.
The development teams are able to invest more into their themes and have more resources to do so.
Superior Coding
Another benefit of reputable premium themes is that they are designed with more streamlined and optimal coding.
This means that your store should be fully cross-device compatible , it should load extremely quickly, and your store visitors should not encounter any issues like they may experience if you were to use a free theme.
Additionally, the better themes will ensure that your stores coding is optimized for search engine optimization purposes, so that you can rank higher in the search engines and bring in free, targeted and organic traffic.
Are Shopify Themes A One Time Purchase?
Most Shopify themes are a one time purchase, although there are some theme developers and marketplaces that charge an ongoing and rec-curing fee.
Some developers like to charge this monthly, whereas others may charge yearly.
Then there are developers whom will provide support for only up to a year, and then you will have to pay for ongoing support thereafter.
Additionally, some developers will have limitations on how many stores you can install their theme on. You may be required to purchase additional licences for multiple stores.
With all this being said, most of the reputable premium themes will charge a one-off, all inclusive price that covers you for life.
For example, the paid themes through the Shopify Marketplace are generally priced at $180. These provide access and updates for life.
Then there are other marketplaces like Themeforest where you can pick up excellent themes for under $100.
Either way, there are plenty of different price points and options available for you to purchase a premium theme. Irregardless of your budget.
Which Shopify Theme Is Best?
The best theme for one store is not necessarily best for another.
It goes without saying that specific industries and niches may have additional requirements. Some products need to be showcased more than others, and products at different price points may require a different level.
So, no Shopify theme is going to be best for everyone, in every context. It may even change over time for you and your business as it evolves, expands or if you are looking to scale and reinvest.
For example, the best Shopify theme for a new store may be different to one that is generating four-five figures per month.
With these factors in mind, I spent some time researching the market and the different vendors. I took a look at some of the highest selling themes, customer reviews and developers across multiple different price points.
I documented my findings, and the best themes currently available, in my guide which you can visit by clicking here.
There is a theme for multiple different types of store in the list, all of which come with advanced functionality and are optimized for conversions.
So, if you decide that you need a premium theme, I suggest you take a look!
Finally
It is generally recommend to invest in a premium theme.
Like every business, investment is key if you are going to be successful.
While an online store does not come with the costs that a traditional brick and mortar comes with, your theme is one area in which deserves your investment.
The theme on your Shopify store is essential to your success. It defines how your store looks, works and performs.
Its what your customer uses to navigate your store, find your products and make a decision as to whether or not to go ahead and make a purchase.
Premium themes come with advanced layout options, design elements, functionality, support and are better coded.
It makes sense to purchase a premium theme from a reputable vendor. There are many options out there and what may be right for your store may not be right for another. It may even change in time.
Either way, be sure to spend some money on the theme of your store; it will be worth it in the end.
Have other questions on Shopify themes, my following guides may be of help: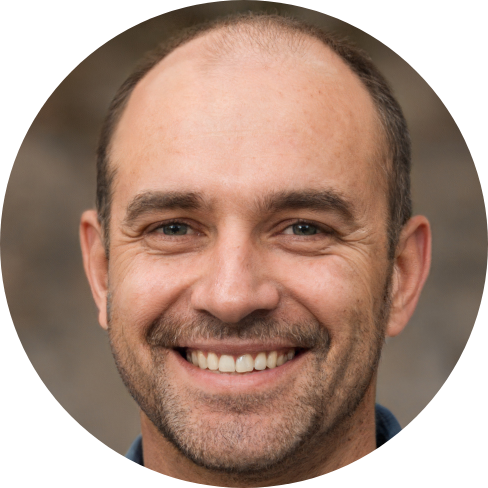 Hey, I'm Jeremy; a seasoned entrepreneur that has been earning his full time income online since 2005. My online business portfolio includes eCommerce stores and affiliate marketing niche sites. I also make money through Blockchain and Crypto. I created Unrivaled Review to share my knowledge, experience and recommendations for anyone looking to pursue such ventures.