Want to refresh the design, layout, or customer experience on your Shopify store, or realized that your current theme may be holding you back? Well, a simple change of theme can make all the difference. But how do you do this? Thankfully, it's a relatively simple one. Here is what you need to do.
So, how do you change your Shopify theme? To change your theme in Shopify, first, log in to your account. From your backend admin interface, navigate to the left-hand navigation panel. Under 'Sales Channels' select 'Online Store' and then 'Themes'. Find your new theme by browsing the 'Theme Library' or uploading your theme files. Then hit 'publish'. This will make the new theme active.
Told you it's pretty simple.
And the below screenshot shows you the process visually:
Now bear in mind you have a number of options via the 'Themes' interface.
You can browse for free themes, paid themes, or even upload your own theme (assuming you have the themes files in the right format).
Just remember, you can have a lot of themes uploaded to your store at any one time.
Publishing makes them active!
But what theme should you choose and what do you need to take into account before changing a theme?
Let's find out!
New Shopify Themes To Consider
While you are here, you may be looking for some inspiration for a new theme.
Besides, there is a lot out there and a lot to choose from.
While free themes will certainly get you up and running, they are not really a feasible solution long term.
They tend to be rather limited.
So naturally, you may be looking at paid themes.
But even then, there are so many out there.
There is also a huge variance in price points
So, at this juncture, I would like to introduce you to a theme I've used for several years.
It's called eCom Turbo.
It's a very good example of all the things a theme should have.
In fact, I wrote a comprehensive review of the theme as I was so impressed with it.
If you take a look you will see exactly why I recommend this theme in particular.
Spoiler alert – the conversion-boosting functionality is a must-have!
Anyways, that's my plug.
It's what I would do.
But outside of this, you can always browse the Shopify marketplace to see the themes available there.
What To Consider When Changing Your Shopify Theme
Now changing your theme is going to have an impact. Obviously, your store is going to look and work completely differently. And if you are currently making sales, it could either increase or reduce them!
Thankfully, any content that you have uploaded or added to your Shopify store will still be there.
So, all of your settings, contact information, product pages, etc – they'll still be intact.
But, if you have made any underlying changes to your theme's code – or underlying template files, if you do change your theme these will go.
Now, this typically only affects those who have implemented custom features – directly in the Shopify code (liquid) itself.
This will not be the case for all of you reading.
But if you have made these changes, then you will need to replicate them in the new theme should you still require them.
Thankfully though, store customizations are generally backed up in the previous theme.
So, you can quickly revert back should you want or need to.
Just do not delete the old theme from your store, of course.
Just publish the new one.
Other Considerations When Changing Shopify Themes
When changing your Shopify theme, remember that you must consider performance, impact, desired outcome alongside how your store looks.
Not only will your store's layout and appearance impact your sales, but so too can its user-friendliness, speed of loading, etc.
Not all themes load very well on mobile devices, for instance.
And if that's the case you'll likely find an increase in your cart abandonment or even bounce rates right off the bat.
So, when changing your theme, consider the following to ensure you choose the right one:
Consider your customer brand, what will customers expect from you, what will resonate best with them?
Consider purchase incentivisation, do customers feel inclined to make a purchase? Can they be influenced in some way through functionality?
What are your competitors doing,
What kind of products are you selling, how do they need to be showcased?
Whats your budget for your store? Are you willing and able to pay for monthly app subscription charges?
Will any additional development work/coding be required?
Is support available for your theme should you run into or encounter issues?
These are just a few that spring to mind.
There may be others.
Ultimately, try to consider what changing your theme can mean for your store, and your business objectively.
Finally
Changing your Shopify theme is easy. It only takes a few clicks.
However, the impact of your choice and decision can be monumental.
It can be the catalyst for a huge boost in sales, or it can diminish your existing sales altogether.
So do be mindful about the theme you move to.
And do consider the wider implications of the change.
Besides, you may lose functionality if you have altered your underlying store's codes.
Rest assured though, so long as a former theme remains uploaded and not deleted, you can always revert.
Shopify is great like that!
Related Questions
Can I Change Shopify Theme Without Losing Content?
You can change your Shopify theme without losing content, so long as you have not made any changes to the stores' underlying files. Your navigation menu, pages, blog posts, products, and collections should remain, even after you change the theme.
Is It Easy To Change A Shopify Theme?
It is very easy, and quick, to change a Shopify theme. In fact, it can be done in a matter of clicks and a few minutes. That being said, you may need to re-setup any existing Shopify apps which can cease to work or not work as intended.
Have other questions on Shopify themes, my following guides may be of help: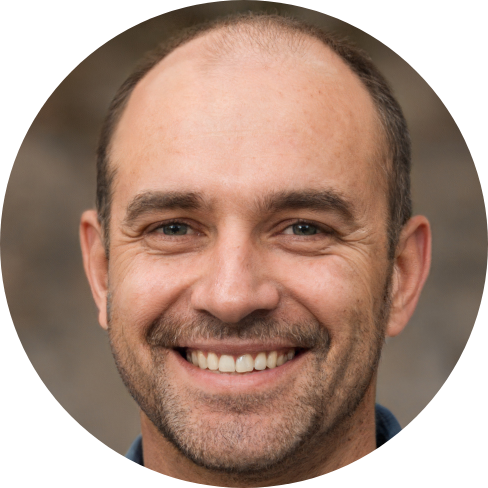 Hey, I'm Jeremy; a seasoned entrepreneur that has been earning his full time income online since 2005. My online business portfolio includes eCommerce stores and affiliate marketing niche sites. I also make money through Blockchain and Crypto. I created Unrivaled Review to share my knowledge, experience and recommendations for anyone looking to pursue such ventures.