One of the most premium Shopify themes available on the market is the Turbo Shopify Theme by Out of the Sandbox, but is it worth the $350 it costs? Or, would it make sense to consider other options? In this review you can take a look at this popular theme, what you get if you decide to purchase it and whether or not you should get it!
The Turbo Shopify theme comes in 5 different variants, all costing $350, which is for a single store licence. In other words, if you purchase a theme from Out of the Sandbox and want to use the same theme in several live shops, you'll need to purchase a separate copy of the theme for each one.
Given the sheet cost of the theme, its good to know that they offer a Theme Help Center with documentation and video guides for setting up the theme. There's also a community forum you can access to ask questions and get answers.
Turbo Shopify Theme Review
The Turbo Theme currently is available in 5 different styles and variants (which each cost $350 and will need to be purchased separately):
Portland (classic, minimal style)
Florence (refined, professional style)
Dubai (clean, luxurious style)
Seoul (sleek, smooth style)
Chicago (dramatic, bold style)
Each variant provides a different default layout and pre-built design for your store. The good thing is you can see a demo of each theme and what it looks like when set up. This is a nice way to see if that variant is going to be appropriate for your store, niche, product and audience.
Click here to view the Portland, Florence, Dubai, Seoul and/or Chicago Demos
Just like a lot of the premium themes available on the market, with the Turbo theme you are not just purchasing a generic template, you'll also get access to some performance, functionality and feature enhancements that you will not get with a free theme/other premium themes by default.
Regarding some of the functionality, you would need to sign up to separate applications via the Shopify Store which can be difficult to stay on top of and also will incur you a monthly recurring charge.
Some of the standout features that comes with the Turbo Shopify theme are: product row sliders, mega menus, logo list, testimonials, FAQ + customizable page templates, interactive mini cart and infinite scrolling.
While a lot of these features will dramatically improve the user experience and overall design of your store, you're not going to get access to conversion-specific boosting functionality like you get with eCom Turbo or the Booster Theme. Scarcity timers, countdown timers, stock counts, promotion popups etc are unfortunately not pre-built into the Turbo Shopify theme by Out of the Sandbox.
There are a number of features exclusive to the Turbo Shopify theme that we will now take a look at to see if this if one of the 5 Turbo themes is going to be right for you.
Focus on Performance
One of the standout features of the Turbo Shopify theme is that it is heavily centered around speed and performance. This is crucial for user experience, on-site actions and also your Search Engine Optimization (SEO efforts).
The themes have been carefully coded with minified HTML reducing code bloat and therefore providing you with a superfast loading and reacting theme. One such outcome of this is that page transitions are instantaneous – there is no waiting for your visitors once they click.
This speed can also be completely controlled; if in fact you find that it is too fast you can shift between two speed modes: Sport and Ludicrous which essentially provide different loading speeds.
Beyond this, the themes utilize what is known as lady loading (images appear only when you scroll down to them) which ensures that the theme can run at a higher speed than it would without such a feature. Images are also responsive to all screen sizes regardless of whether it is a mobile/tablet or desktop.
Other features of note on performance are the Accelerated Quick View functionality and Predictive (live) search.
Home Page Customizations
The first main advantage to the homepage is that you can set up a configurable full-width slideshow which is a great way to showcase your products and your inventory. You can even add videos from a range of platforms and file types including YouTube, Vimeo and MP4.
You can even add banner image and promotional banner sections and make the most of multiple action buttons, text and color settings to get your store visitors to click on and visit specific products or pages on your store.
Next you can add attention gaining promotional sections and you can customize these sections with a lot of different display options.
When it comes to the layout of your store, the display can be customized is countless ways to get the right look and feel for your store.
To improve the user experience you can also set up different ways to navigate your store, including multiple menus and an extendable mega menu with multi-column submenus. This is particularly useful if you have a large product inventory or product collections.
Here are some other great features that you can add to the homepage:
Blog posts
Contact forms
Google maps (& API integration)
Newsletter popup/section
Recently viewed products
Search section
Social feeds (Instagram + Twitter)
Testimonials
Custom HTML section
Product Page Customizations
Moving onto the product pages themselves, there are several configurable page templates that you can instantly access once you purchase the theme. There are a lot of more simple/ advanced layouts depending on your needs and preferences.
Another great feature for your product pages is that the theme supports tabbed product descriptions which is an excellent way of breaking up a lot of text, providing extra information and improving the overall user experience and visual component of your store.
The back in stock notification form is a handy feature that can also improve your conversion rate too; so this is something to definitely setup if you opt for this theme.
Other features to improve your chances of conversions are the Recently Viewed Products and Related Products functionality which gives your customers a quicker and easier way to find what they may want.
With integrated Shopify Reviews and Social Sharing you can also boost the social proof of your store and your products and get your store visitors to trust you and make a purchase. This is something that is often overlooked but this theme addresses this.
Other great features of Product Page customization's include:
Thumbnail Sliders
Color swatch shape options
Configurable sidebar
Full-width banner template
Image gallery options
Product details template
Quantity box
Support for Shopify's dynamic checkout buttons
Footer Customizations
There is also a number of handy features that you can use to improve the footer section of your store. One of the most useful is the Built-in theme translations which translates the text of your store into any other language.
There's also the ability to add a pre-built shipping rates calculator page to your store, display all of your social profiles, and even include newsletter support links.
Turbo Theme Support and Updates
The theme is frequently updated (which you can see via the changelog on the sales page) and one license will give you unlimited updates.
They do not offer phone support but you can contact them via email or via their contact page for general questions about theme functionality, configuration issues or any bugs.
Turbo Theme Pricing
Currently the theme costs $350 for a single site license which is definitely on the more expensive side of the premium Shopify theme market. However, you do get access to a fast performing, feature rich, and professional looking theme that is optimized for desktop, mobile and tablet.
Final Verdict
The Turbo Themes are excellent, professional, clean, minimalist and strong performing across desktop, mobile and tablet. It offers countless features and almost unlimited customization.
The only real downside of the theme is the cost, and the need to purchase a new licence for every store you want the theme on. However, in life you get what you pay for and there's been a lot of time and effort that has gone into creating and maintaining the theme – the cost clearly reflects this.
I must admit this is one of the best looking themes available on the market today and if you have the budget I would suggest you purchase one of the five variants.
Click here to visit Out of the Sandbox, View the Turbo Theme and see the 5* Reviews
If you did not have the budget for the theme, then your best next alternative is definitely eCom Turbo. You can pick this up for only $97 (or $147 for unlimited site licences) and it does come with 12 conversion boosting apps that you do not get with the Turbo theme (like scarcity timers, promotion popups etc).
In fact, if you have a new store and you're currently in the testing phase (and not sure whether to invest $350 in a theme right away), eCom Turbo is probably a more sensible place to start. From there you can always reinvest some profits down the line and get the Turbo Theme when the time is right.
If you wanted to find out more, you can always read my review of eCom Turbo.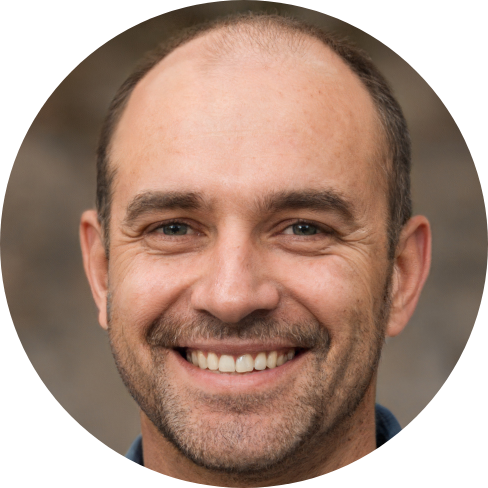 Hey, I'm Jeremy; a seasoned entrepreneur that has been earning his full time income online since 2005. My online business portfolio includes eCommerce stores and affiliate marketing niche sites. I also make money through Blockchain and Crypto. I created Unrivaled Review to share my knowledge, experience and recommendations for anyone looking to pursue such ventures.