If you want to start dropshipping then you may be interested in getting on a training course. Are they worth it? Will they deliver and provide you with what you need to succeed?
I have spent several years dropshipping and have signed up to a number of courses along the way. I would like to share my experiences and knowledge with you here today.
So, are dropshipping courses worth it? Yes dropshipping courses can be an effective and practical way to learn how to dropship, acquire an income faster and save you a lot of time, effort and money in the long run. A good course will provide you with a detailed yet consumable blueprint that teaches you all the steps you need to take in order to build an eCommerce store, manage it and scale your sales. However, not all courses are worthwhile. While some are not as comprehensive, others are unnecessarily expensive and some can even be outright deceitful.
The truth is, just like in any industry and any business model, there are good courses as well as bad courses. You do need to conduct your due diligence and research ahead of time. Not all dropshipping courses were created equal and all will differ in terms of content and the value you can obtain.
It all boils down to this. Its now easier than ever to throw up a training course online and market it via social media. Course creators can build courses, interest and hype quickly without necessary spending sufficient time, resources and effort on their courses. You therefore cannot afford to trust blindly and just assume that a course is going to best for you, regardless of how many social shares, views or followers an course creator has.
Let us know look at some of the things to look out for and considerations so that you can ensure you get on a fairly priced and content rich course that is actually going to help you to succeed.
Click here to see my thoroughly researched list of the best dropshipping courses (each have been independently and fairly reviewed)
What Makes A Good Dropshipping Course
When it comes to purchasing a course, there are a number of fundamental factors that need to be in place for you to truly be able to benefit from it:
Teaches skills: that are applicable to other online businesses and that you can leverage in other areas of your life/career.
Intuitive learning experience: Easy to understand, implement and apply.
Tested: and has been applied before. Its not theory but instead results based.
Cost-effective: can you make your money back relatively quickly and is it reasonably priced up front.
Thorough: covers topics in great detail giving you all of the information .
Expansive: make you think differently about dropshipping and business in general.
Easily accessed: via numerous devices.
Regularly updated: to remain useful and relevant as platforms and industries change.
Lifetime access: will your membership last and can you access the information for years to come.
Support channels: are there individuals or support that you can contact with any questions or queries.
Well recommended: by others, and has a lot of successful or positive student success stories.
These are the type of things that it can be easy to overlook and fail to consider when looking at courses and their sales pages.
Unfortunately a lot of courses will fail to deliver on a number of those factors stated above. In fact, these are what you should be getting at a bare minimum.
With platforms as they are today, online training courses are not hard to come by nor come accross. In fact, we are routinely and continually marketed to about new course launches, special offers and promos.
Nonetheless, it pays to know what to look out for and so that you can objectively identify a good course from a bad one.
A good dropshipping course will provide you with processes and systems. It will explain how to actually go about building a long-term business, and the approach you need to take to do so. It will break down complex content into simple and understandable concepts and help you to apply what you are being taught.
You'll be able to follow along in real time, ensuring that you are taking the right action when and where it matters.
You should be getting a wealthy collection of materials that you would not be able to access, or spend countless hours trying to find on your own.
On the other hand, there is also a fair share or courses that are not fit for purpose, nor that do the industry or business model as a whole any good.
Just like any business opportunity, there will always be individuals who try to falsely profit from misleading others. With dropshipping, this usually takes the form of expensive courses from very young social media marketers and others without any knowledge or experience building out successful stores themselves.
Just because an individual looks to be succeeding does not generally mean they are. They may have hired expensive sports cars to give off the illusion of success but most of the time, this is just a marketing tactic. In reality a lot of these are marketers as opposed to dropshippers and have not managed to make any real money with the model itself. Instead they want to sell you on the dream and make money through selling courses. It is sad, but it happens.
It only takes a few of these individuals/courses, and a few misled customers for the whole opportunity of dropshipping to be considered a scam. This is a sorry state of affairs because it is not generally the case.
Dropshipping as a model has been used since the dawn of Amazon. It is the model that this global powerhouse initially used and how they got started. In many ways they still use this model today.
eCommerce is also a dramatically growing industry. It is projected to grow to 6.54 trillion US dollars in 2022 (up from 3.5 trillion in 2019).
It comes as no surprise that dropshipping courses have become popular.
Dropshipping is a business model that is here to stay.
The Benefits Of Joining A Course
A good dropshipping course will accurately outline this business model, explain the opportunities, the challenges you will face and how to overcome them.
It will give you industry insights. It will help you make important decisions on your own store in your own context and tell you when the time is right to do so.
It will also help you to think in new ways, develop your skill-set and expand your horizons.
Here are the main benefits to joining a course opposed to going into dropshipping alone.
Training
Dropshipping training is all about developing new skills and expanding on the skills you already have. You will learn how to use new platforms (Shopify etc) in new ways.
You'll be gaining skills that can be used for any online business or future employer (if you ever did decide you wanted to work for one again).
Youll be learning sales tactics and strategies, how to market effectively and how to resesrch industries and niches. These are the types of skills that will benefit you far beyond just dropshipping.
Confidence:
You will learn how to take more risks and go beyond your comfort zone. This will help you to be more confident in pressurized situations where you need to take a fast yet important decision.
A course will help you to take the first steps and build your confidence from the ground up. It will make you take action which you likely would not have if you hadn't signed up to a course.
Again this has scope in your life well beyond dropshipping.
Communication and Negotiation:
With dropshipping you will need to communicate with suppliers and negotiate for the best prices. A good dropshipping course will help you develop these skills and show you how to effectively use them. This will help you in your current and any future business you are part of.
Dedication:
A training course will increase your commitment as you'll need to pay to sign up. Being more willing will also see you delve deeper into the content and be considerably more likely to apply what you learn.
Focus:
By having access to a course, you'll know what to do and when. You'll be able to focus on what matters in a dropshipping business and what doesn't.
What Is The Best Dropshipping Course?
As previously mentioned, I have a comprehensive guide which runs through dozens of dropshipping courses on the market today.
That being said, I am a strong advocate of eCom Elites by Franklin Hatchett, and this is the course I strongly recommend you sign up to.
I was initially cautious and skeptical of dropshipping courses, but having spent a lot of time researching, comparing courses and reading reviews, eCom Elites was the course I decided to enroll in.
As a student of the course I have been able to scale my store to upward of $10k per month with the training provided (my review/case study includes screenshots and my general experience). Sure, this is all from the action that I have taken, but a lot of the marketing channels I had not considered, nor did I understand how they worked or have the confidence to use them.
For a respectable one off price of $197-$297 (depending on whether you go for the standard or ultimate version) eCom Elites provides access to access to over 30 hours of content. This is a course created for dropshipping but the lessons and the content can be used for any online business that you decide to pursue.
The content spans research, asset building (including store creation and optimization) and in-depth coverage of a number of marketing methods including Facebook Ads, Google Ads, Instagram Ads, Email Marketing, Sales Funnels, Chatbot Marketing, Search Engine Optimization and more.
What I personally like about Franklin Hatchett, the course creator, is that he is a prolific dropshipper himself. He is a practitioner in the field with years of experience dropshipping. He actually was one of the first to start documenting his journey dropshipping on YouTube in 2015.
Franklin routinely updates the course with new strategies and recommendations that he learns along the way, and these keep his course current and his content applicable as platforms change and the model has developed.
In Summary
Dropshipping courses can be an excellent way to acquire the knowledge you need to succeed with the business model. They can also be incredibly ineffective, costly, a waste of time/effort and a cause of frustration.
Ultimately, whether a course is worth it depends largely on what course you opt for and what you decide to pay.
Just like any industry, niche or specialism, there will be good courses as well as bad ones. Hopefully this article here today has explained what to look for and some considerations when deciding on what one to enroll in.
For me, eCom Elites has been very effective and turned out to be a great decision. This is why I can only recommend it.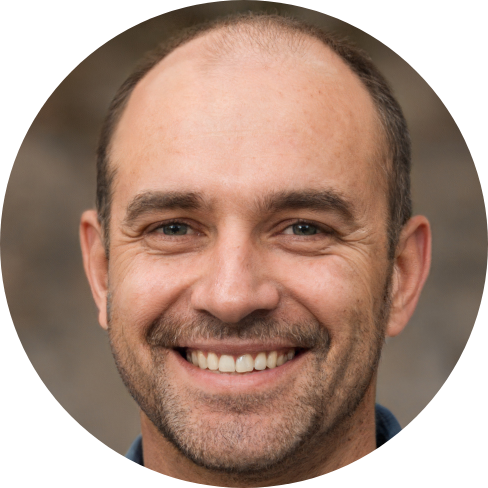 Hey, I'm Jeremy; a seasoned entrepreneur that has been earning his full time income online since 2005. My online business portfolio includes eCommerce stores and affiliate marketing niche sites. I also make money through Blockchain and Crypto. I created Unrivaled Review to share my knowledge, experience and recommendations for anyone looking to pursue such ventures.