Can you make money with a Shopify Store? The short answer is yes, and running an eCommerce store can help you earn extra money and even a full-time income online. The long answer is a little bit more detailed. Like any online business opportunity, success comes not so much from the platform you use and business opportunity you try, but whether you do what it takes to succeed and you do this effectively and consistently.
The Reality of Running a Shopify Store
The issue with eCommerce and running a Shopify store in general, like a lot of other online business opportunities (like Affiliate Marketing), is that there is exists the idea that you can make money easy, with little effort and without time to learn and harbor effective strategies.
Chances are you have seen ads or YouTube videos that claim you can make thousands of dollars by selling a single product. Or, they suggest you can set up your store, run a few simple Facebook Ads, and that's it – you'll make money.
You are probably asking the question: "Are Shopify Stores Profitable" having seen these bold claims.
The reality in eCommerce, and like all online ventures, is that it takes knowledge, experience, testing and strategies in order to succeed.
The question isn't really whether or not shopify stores are profitable (they can be), but whether or not you can make it work for you.
Ultimately, it is up to you to put the work in, for you to learn the ins and outs of the business model and to take action and be open and winning to learn. But to help, here are some tips.
Pros of Running a Shopify Store
There are several reasons why starting a Shopify Store is a good idea. Here's my favorite:
Low Cost to start; you can build a Shopify Store, manage it and explore the functionality for 14 days (with this link),
Low Risk – you will not be renting a physical store or signing up to any contracts – you can cancel at any time,
Intuitive, easy to use platform – it is ideal for newbies and beginners with no online experience or coding knowledge,
Can create a clean professional looking store with all the eCommerce functionality you will need take and fulfill orders, accept payments etc,
With dropshipping; you do not need to create a product or service, you only pay for products when you have a customer order etc,
Can work wherever you like. The only thing you need is a PC/Laptop/Mobile and an Internet Connection,
Huge Earning Potential, depending on how effectively you market your products,
Countless ways to market your products, scale your business,
Dozens of ways to source products; you could even make your own,
Can run a Shopify Store on the side, and still work your full-time job.
Little ongoing maintenance and you can even outsource tasks to Virtual Assistants when you start making sales.
Cons of Running a Shopify Store
There are some challenges to making money with a Shopify Store. These will largely dictate to if your store is profitable or not:
Paid ads can be expensive; especially when you target ineffectively, use the wrong platforms, not understand when to cut an ad, when to to scale etc,
Takes time to rank your store if you want to benefit from free traffic through Content Marketing and SEO (Search Engine Optimization),
Building a store, setting up the settings, creating product pages and writing effective product descriptions can take time,
High competition if you target the wrong niche,
Lack of interest if you enter the wrong niche,
No control over other platforms you will use to market your products (Facebook, Google) – subject to algorithm changes etc,
Conversions can be difficult and you can generate a lot of traffic before you make any sales,
Run into technical on-site issues that you do not know how to correct and resolve outside of contacting Shopify Support,
Can take time to warm up traffic and get them ready to purchase. Not all visitors will purchase straight away.
How to Become a Successful Shopify Store Owner
Running a Shopify Store is an ideal opportunity for those of you with a limited budget, do not have much technical knowledge and experience and want to take a part of a growing and exploding industry (eCommerce). Because it does not require much money to get started, there is little risk involved and you can get set up and running relatively quickly compared to most other online/offline businesses.
Succeeding with eCommerce is not complicated, but it does require knowledge, planning, and consistent effort if you want to make significant income. Here are some things you can do to ensure your venture into eCommerce and your Shopify Store is successful.
Start right by learning comprehensive strategies and the steps required to build, manage and grow an eCommerce store.
Spend time and conduct thorough Niche and Product Research – look for unique products that either solve common problems or that are not typically available for purchase elsewhere.
Focus on your Store Design and Overall User Experience – the faster your store loads, the easier it is to purchase from your store etc will effect your sales profoundly.
Optimize for Mobile and ensure that customers can visit and purchase on store from a range of devices.
Use Paid Social Media Ads and learn how to closely target your ideal customers and audience.
Install and utilize Conversion Boosting applications that help visitors be pressured and confident to buy. Some of the Best Shopify Themes come with these pre-packaged saving you hundreds in monthly app fees and providing you with powerful functionality on your store.
Offer discounts and incentives so that visitors believe they are getting an exclusive deal.
Build your Brand – set up Social Media profiles and curate content on the most active platforms e.g. Instagram.
Start collecting emails from your store visitors and customers and build an Email List. The most successful eCommerce/shopify stores use email to communicate and provide offers. This ensures visitors who left your site without buying become customers once they become familiar of who you are and what you sell. Don't put this off. Email Marketing can increase your profits dramatically.
Monitor the success of your products and ads, particularly if you have several products and/or are also using other ad types, like Google Ads. Sometimes having too many ads can limit your understanding of what is helping conversions and what is not, resulting in wasted spend on inefficient ads.
Final Words
Before jumping into starting a Shopify Store with a free trial, I thoroughly recommend you learn as much as you can upfront.
One of the best ways, which will cut your learning time down significantly, ensure you build your store effectively, and provide you with the strategies to become profitable much more quickly, is by getting on an a-z eCommerce course.
A course like eCom Elites, with over 175+ step by step tutorial lessons, will teach you the entire process (store building, Facebook Advertising, Instagram Advertising, SEO, Sales Funnels, Email Marketing and more. Ive written a comprehensive review if you wanted to take a look having bee a student on the course.
Ultimately, if you decide to start a Shopify Store and eCommerce business, understand that it will take some investment and will require you to treat it like any other business. Its going to take time to learn, hard work and effort.
Like all online ventures, its best to follow a streamlined plan and follow dedicated chronological and actionable steps to make money with eCommerce.
You also want to ensure your site is completely optimized and setup to convert with a premium theme to prevent the occurrence of high traffic and low sales. Unfortunately a lot of the free themes were not built with sales as their primary focus (instead the look comes first). A premium theme helps overcome the majority of issues experienced with a free theme like slow page speed and a lack of apps like discount popups, countdown timers, stock counts etc. eCom Turbo (with a one time cost of just $97 is the best theme currently available that offers this functionality and more).
In summary, your chances to succeed with Shopify are the same if not more than any other type of online business opportunity, like Affiliate Marketing. Your success is largely going to be down to the decisions you take and your commitment to succeed.
And if you haven't started your Shopify store yet, why not get started by getting a 14 day free trial (no credit card required) here.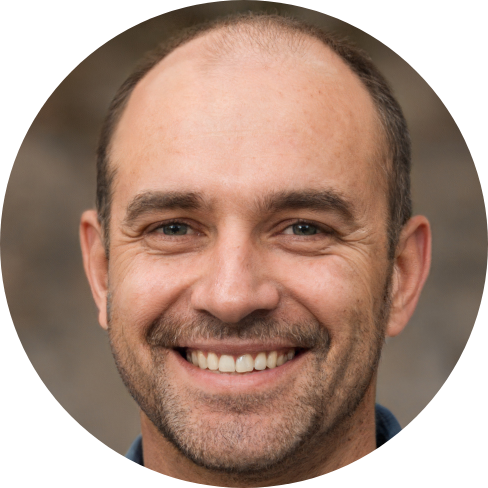 Hey, I'm Jeremy; a seasoned entrepreneur that has been earning his full time income online since 2005. My online business portfolio includes eCommerce stores and affiliate marketing niche sites. I also make money through Blockchain and Crypto. I created Unrivaled Review to share my knowledge, experience and recommendations for anyone looking to pursue such ventures.