Unless you've been living under a rock for the past few years, you've probably heard of the eCommerce platform called Shopify. In fact, if you are looking to create your own online store and eCommerce business – its perhaps the best platform to use. But what products are commonly sold by merchants on the platform? I decided to do some research. I would like to share this with you here today.
So, what do people sell on Shopify? People sell a variety of physical and digital products on Shopify. You will find stores in almost every niche, selling products accross a range of price points. The most popular products sold include electronics, phone cases, pet products, gadgets and jewelry. However, you can even find stores selling online courses, training programs and other educational content.
In this article, I will be breaking down the various products that are sold on Shopify. I will also go over the types of products that sell best.
Finally, I will top it all off with a list of some products that I believe to have great potential for 2020 and how you can go out and find more. So be sure to read to the end!
Ready To Start Your Online Business?
Get access to your exclusive 14 day, no-credit card required, risk-free Shopify trial below to play around with the platform and see if its for you and your new online business:
Example Of Products To Sell On Shopify
If you are completely new to the whole online business and Shopify space, you may be wondering what type of products are sold on Shopify.
Shopify is the largest online eCommerce platform and for good reason. It is intuitive, easy to use (even for beginners), cost-effective, has everything you need (including hosting/SSL and payment processing) and you can create a professional looking store fast . They also offer a 14 day free trial where you can build a store and test the platform comprehensively.
The Shopify platform can be used to sell a variety of different products. In fact, so long as you are following the Acceptable Usage Policy, you can sell almost anything (so long as it is legal!)
These include clothing, high ticket products, low-cost products, digital products like courses and even services.
The majority of individuals that sell on Shopify choose to use the dropshipping model.
Dropshipping is where you require no upfront inventory. The way it works is that a customer will order from your Shopify store, then you will place the order to a wholesale site such as AliExpress for a low cost.
What makes this business model so great is the fact that it requires very little upfront capital since you do not have to purchase the products until you sell them. Its very profitable in 2020.
So what types of products do these individuals sell?
Well, you've probably seen many of these products on social media, maybe without even realizing that they were Shopify drop shippers.
Most of the products that drop shippers sell on Shopify are cheap products that make it easy for customers to impulse buy.
These types of products make it easy to obtain a large volume of sales since it is easy for people to make the decision to purchase after seeing a cool advertisement displaying the product.
Here are some examples of some low-cost products that are sold on Shopify
Posture corrector
Phone cases
Innovative dog accessories
Jewelry
Fashion accessories
Shapewear
Kitchen gadgets
Travel accessories
What Sells Best on Shopify?
So now that you have some idea of the type of products that you can sell on Shopify, let's answer the question of what actually sells the best on Shopify?
Knowing what sells the best on Shopify is clearly very important. After all, there is no point in selling a product that is unlikely to make you a good return on your investment.
There are thousands of options as to what you can choose to sell on Shopify. This can make it extremely hard to narrow down your search to find the perfect product that will sell well.
Finding the products that will sell the best require in-depth research into each category of products in order to determine which past products have sold the best.
Luckily I have already done this research for you and will be able to inform you exactly what type of products sell the best on Shopify.
After looking at a bunch of different types of products, here are the categories of products that I found to sell the best on Shopify;
Sportswear
Leggings
Fitness tops
Shapewear
Sportswear can do very well on Shopify. These types of products are appealing to customers since they usually solve a problem.
Most of the popular sportswear products are innovative and give the customer something that they don't get with other products.
Some examples of popular products in this category are women's athletic tops with pockets as well as fat reducing shapewear.
Gadgets
Kitchen gadgets
Phone accessories
Low-cost tech products
Gadgets are the type of product that really excites a person upon seeing an ad on Facebook or Instagram.
Seeing a cool gadget will definitely make a person go check it out and likely order it.
Small gadgets that are cheap and have a wow factor will result in many people impulse buying the product.
Examples of some gadgets that have done well are the portable blender and the anti-gravity phone case.
Home decor
Wall decor
Room decor
Kitchen decor
Everyone loves buying new accessories to make their homes look more alive and interesting.
If people see a cool poster in an ad, they will likely purchase it.
Home decor appeals to a wide demographic.
You could sell stuff like posters or even small furniture items.
In the past, many people have been successful in selling wall art and posters.
Outdoor
Tents
Survival; gadgets
Torch
Outdoor equipment also tends to do well on Shopify.
The fact that Facebook and Instagram allow you to laser target people that are interested in the outdoor is also a great advantage.
This allows for individuals to show a fishing product to someone who goes fishing regularly.
Many outdoorsmen are also looking to find new products that will make their lives easier when camping or on an outdoor adventure.
What Can I Sell On Shopify In 2020?
So, by now you are familiar with examples of products to sell on Shopify and what tends to do best for individuals who sell on Shopify.
Now the golden question you probably have is, what should I sell on Shopify in 2020?
After all, trends only last a certain amount of time before they die out. What sold well on Shopify the last year will probably not be as hot anymore.
After researching some trending products for the year 2020, I will now provide you with a list of some great products that I believe to have highly profitable potential.
Top Products To Sell On Shopify in 2020
Pet beds
Sofa and couch covers
Beard straightener
Minimalist jewelry
Shapewear
Anti-theft backpacks
Post-workout massage guns
How Do You Find Products To Sell On Shopify
The products listed and referenced above are great for 2020, and they will be sure to continue into the future. These have been sold online since the dawn of the internet and are always needed by consumers.
However, if you're looking to build a successful eCommerce business, its a great idea to learn how to find products of your own. But how can you do this?
Below, I list three of the most fruitful methods and places to begin:
#1 Shopify Suggestions
Perhaps the best place to go first is to Shopify itself.
Not only do Shopify release a wealth of insightful guides and articles, but they routinely conduct research into stores running on their platform.
Take a look at these two excellent guides as an example:
Visiting the Shopify blog from time to time can give you some very useful insights, ideas and places to start.
Not only this, but all of their content is backed by research, data and statistics.
#2 AliExpress Top Sellers
Secondly, and perhaps with product ideas in mind from the Shopify Blog and platform itself, you can head to potential suppliers.
AliExpress is just one marketplace and service that you can use to purchase products for great prices.
When visiting AliExpress, you can visit 'top selling' pages, 'hottest brand' pages and so on and so forth.
Beyond this, there is a handy filtering system that helps you to find the highest selling products for any search.
When running a search, you can 'sort by orders'.
You can get exact sales numbers for each product, seeing what is selling the most in any product line.
You can be sure that the majority of sales are from Shopify store owners and dropshippers – so its great data to take into account.
This does not necessarily mean you have to sell the same products, but it does give you an idea of what consumers like and demand.
#3 eCom Elites
There are dozens of ways to search for products. If you are looking to learn exactly how to do these step by step, and acquire comprehensive training on the entire eCommerce store/business building, managing and scaling process then you can sign up to a course called eCom Elites.
Its a very reasonable one off price and will provide you with in-depth videos and training on niche and product research, how to build a store, how to market products using Social Media (Facebook, Instagram etc), rank your store in the search engines and much more.
My review provides a thorough overview of everything included and why I speak so highly of it.
Closing Remarks
Overall Shopify is an excellent rapidly growing eCommerce platform to use. If you are on the fence about getting started, then you'll be pleased to know there is a Shopify Free Trial for all new stores. You do not need to enter your Credit Card to get started and you can cancel at any time.
During the free trial period you can use all of the tools and functionality – building out a store and seeing if this is going to work for you long-term.
Shopify dropshipping is a great opportunity at the moment in order to start an online business from home.
The good things are that it is not super hard to learn the industry and does not require an absurd amount of upfront capital.
I hope that you found this article enjoyable to read as well as informative!
Have other questions on the Shopify platform and looking to learn more, my following guides may be of help: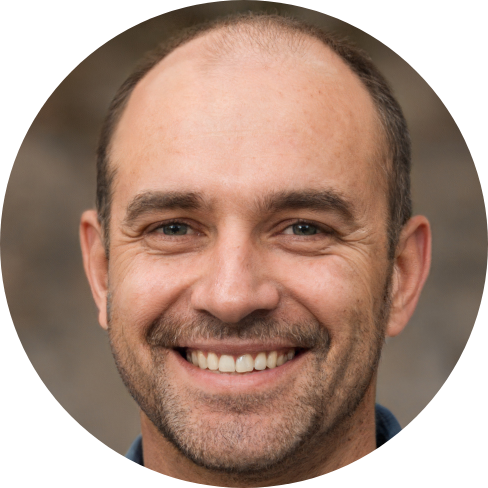 Hey, I'm Jeremy; a seasoned entrepreneur that has been earning his full time income online since 2005. My online business portfolio includes eCommerce stores and affiliate marketing niche sites. I also make money through Blockchain and Crypto. I created Unrivaled Review to share my knowledge, experience and recommendations for anyone looking to pursue such ventures.