If you're in the market for the best Shopify theme for one product then you'll be glad you dropped by.
You may be selling your own product, you may be dropshipping, or you may offer POD (print on demand); either way you're going to need a store design and layout that is optimized to showcase your product most effectively.
This is not just a random list of themes that someone has pulled together, these are hand picked, tested and thoroughly researched so you can find the store design that will actually make you more sales.
I've been dropshipping for over 2 years now ever since I learnt how affordable Social Media Advertising (including both Instagram and Facebook) was. It is now easier than ever to become profitable with only one product for sale. Its also a great strategy to test a niche.
The problem is, the majority of themes (particularly the free themes available on the Shopify Platform) do not look or work very well when you have only one product. They do not showcase your product very well, and do not help you build your brand in the process.
Thankfully, a number of developers have since designed themes that cater specifically for one product stores.
What Makes An Optimal Theme?
Running a truly successful Shopify Store takes a lot more than just having an aesthetically appealing theme.
Sure you want your store to look great and be easy to purchase from, but how it all works is equally as important. The best stores have understood the balance and have ensured that a lot of things are included on their store.
Ultimately, you want to find a theme that is easy to work with and you can get set up and started easily, but here are the other things to consider:
Top Things To Consider When Buying A Theme
Recognized Developer and Continued Development – who prioritizes updates, introduces new features and provides support
Advanced Functionality and Full Customization – ability to change every element of your store site-wide, easily and effectively.
Optimal on all Devices – your store loads optimally on Desktop, Mobile and Tablet Devices.
Loads Quickly – fast and smooth, meaning your visitors can purchase without losing patience and interest.
SEO-Optimized – your store is also a site and should rank in the search engines. This brings you more traffic.
Each and every item on the list above was considered when researching the market. Each of the themes below meets all of this criteria
Best Shopify Theme For One Product
The three themes included below a very versatile; you can customize them in endless ways to meet your specific needs and branding goals.
What is great about the Shopify platform is that its very easy create a store, process your orders and accept payments.
Now with all the benefits, Shopify isn't optimized right from the very get go, but using a well designed theme you can really take your sales to the next level.
So without further ado, lets get started
1. eCom Turbo (Best Choice)
The best theme I have ever purchased is definitely eCom Turbo which can be downloaded, installed and set up in under 10 minutes.
eCom Turbo was created and designed exclusively by Franklin Hatchett; an online drop shipping entrepreneur who was tired of generic layouts and low conversion rates that heat-mapping suggested was theme-related.
Franklin used his experience, research and testing to develop a fully-customizable theme that introduced conversion boosting apps and the scientific principles of purchasing behavior directly onto your store.
eCom Turbo is thus fully customizable whether it be on your home page or on each individual product page. There are numerous layout options, elements and designs that you can deploy on your store to expertly market your single product easily and effectively.
But where the theme really delivers is in the functionality that it instantly provides. There are a number of unique features that are proven to build trust with your visitors and increase impulse purchases as a result.
There are over 15 applications (which cost around $900 per year via the Shopify Store in licence fees) that come free of charge with this theme. They center around providing Social proof, Scarcity and Authority which are some of the key elements of purchasing persuasion laid out in the famous works: 'Influence the Psychology of Persuasion' by Dr Robert Cialdini.
My personal favorites include: Scarcity Timers, Countdown Timers, Real (and/or) Fake Sales Alerts, Stock levels and various Call to Actions.
Perhaps the most profitable application that comes included is the Cash Boosting Upsell feature. This allows you to scale your store beyond just one product if you ever want to take it further and provide related products to increase your profits.

This theme was designed to work optimally on all devices that your visitors use including: Desktop, Mobile and Tablet.
This is the best theme for one product Shopify Stores as every color, button, menu and logo can be updated through an intuitive and easy to use interface.
Read My Full Review | Visit eCom Turbo
2. Single Store Shopify Theme
The Single Store Shopify Theme is another excellent theme created with this sole purpose in mind.
This is a very responsive, minimalist and concise theme.
By default, it comes with a Responsive Slider – a homepage design that lets your visitors easily scroll from the top of your store to the bottom.
You can also fully customize your product pages to expertly showcase your single product, and you can even use this as your homepage if you wanted your visitors to get there with less clicks.
The featured product video is an ideal way to market your product to your store visitors and you can easily embed them from Vimeo, YouTube or Custom Upload them.
Beyond this, Single Store comes with a lot of additional features which include: Mega Menus, Wishlist and Add to Cart Options.
This is a fully customizable theme that loads fast and effectively on all devices (Desktop, Mobile and Tablet).
3. Ap Strollik Single Product Shopify Theme
Ap Strollik is another widely respected themes centered around showcasing a single product at a time. Its been developed by Apollotheme, an elite vendor who has amassed a lot of theme sales due to their effectiveness.
Just like Single Store above, this theme does not come with conversion boosting apps like eCom Turbo does, but this does not mean it is not worthy of your consideration.
It is fully responsive and thus will work optimally on all devices your store is loaded from. It comes equipped with: Mega Menus, RTL Support and a number of effective Sliding Banners.
Ap Strollik has been coded in such a way that it is optimized for SEO ensuring that your store and product pages can better rank in the search engines and bring you more free organic traffic.
Other features to note include the ability to add 360 degree views of your product. This is a fantastic feature for showcasing your product, and makes your store look more professional in the process.
It also comes with a selection of essential pages with optimized layouts including an FAQ, About Page, Privacy Page and more. Whilst they are great to use as is, you can customize them further.
This theme provides a "one-click install" meaning that once you install it on your Shopify Dashboard, all you need to do is activate it and you're all set.
Final Verdict
So what theme is best for a one product store?
Well, that depends on what you are selling, but eCom Turbo is my recommended theme that is most effective, cost-effective and beneficial for most people.
Over the last couple of years I've used all of the three themes above on a variety of different dropshipping projects.
In my experience, there's a lot more to a theme in how it looks. Its the functionality that makes a store successful. Its one thing creating a professional looking store and sending traffic there. Its another thing entirely getting that traffic to convert.
The Conversion Boosting Apps included in eCom Turbo are there to make that process a lot easier. You'll also save a lot in application subscriptions along the way.
Being able to full customize it, its responsive and fast-loading speeds, and its SEO optimized coding means that for me, eCom Turbo is the standout winner.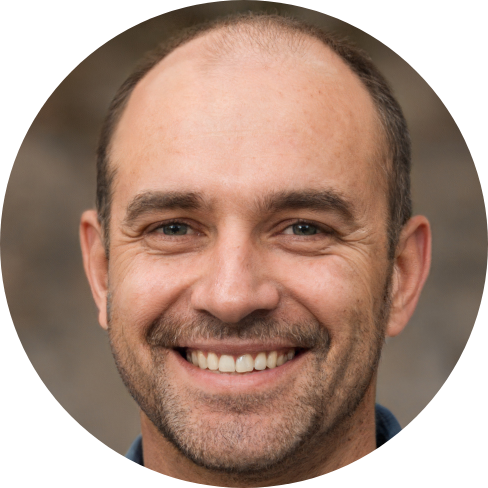 Hey, I'm Jeremy; a seasoned entrepreneur that has been earning his full time income online since 2005. My online business portfolio includes eCommerce stores and affiliate marketing niche sites. I also make money through Blockchain and Crypto. I created Unrivaled Review to share my knowledge, experience and recommendations for anyone looking to pursue such ventures.