If you are looking to start Affiliate Marketing, then one of the first things you need to work out is where are you going to promote your affiliate links. What about WordPress? Is this allowed and is this a good strategy and way to earn an income online?
So, can you do affiliate marketing on wordpress? Yes – you can be an affiliate marketer and use WordPress to promote affiliate links, products and promotions. However you will need to install and run WordPress via your own hosting. It is against the usage policy of the free, WordPress.com equivalent of the platform.
Ive been an affiliate marketer for years, using WordPress as the platform to create content for the search engines. In fact, this strategy is one of the most recognized and effective models within the affiliate marketing community.
Let us now take a closer look at what you can do and you can't before we turn to how to actually go about using WordPress to create content that will help you to earn consistent and recurring commissions.
WordPress.com vs WordPress.org
Did you know that there are actually two versions of WordPress?
The first is WordPress.com and this is a free blogging platform whereby your site will be hosted on the WordPress servers. If you're looking to start affiliate marketing – this is not for you. Heres why
WordPress.com have clear rules about what you publish, including specifics on advertising, paid content and affiliate marketing. This is primarily because this version of WordPress was designed for non-profit use. If you was to start building out affiliate heavy content and lots of links, you could have your site shut down. You may be permitted to write the odd review here and there, especially if you have consistent traffic and a ateady readership, but for the most part its strongly prohibited.
The second variant of WordPress is self-hosted. This means, while you will be using the WordPress functionality and platform, it will be installed on your own and distinct Web host (of your choosing).
If you want to pursue affiliate marketing, you should opt for the self hosted version. WordPress actually state that this is the purpose behind this version; to use the platform for commercial purposes.
When you sign up with a host, you will be provided with (or be able to access) a WordPress installer. Failing this you can always download WordPress from the .org site.
In doing so, you can build a site with the platform and write as much affiliate content as you wish. Your only restrictions will be those set out by the web host and their standard terms of service. For the most part this will prevent you from doing anything illegal. Affiliate marketing is generally considered a fair and safe venture to pursue.
While there is cost involved with purchasing hosting, self hosting a WordPress website is considered the best thing to do as you get a lot ot flexibility. Moreover, the hosting should be quickly repaid when you start to earn commission.
How To Do Affiliate Marketing on WordPress
So, you want to get started with affiliate marketing but you dont know where to start.
First of all, if you want a step by step affiliate marketing training, then I would thoroughly suggest you take a look at Savage Affiliates by Franklin Hatchett. At a very reasonable one off price, it documents the entire process that you will need to follow to succeed with a WordPress Affiliate site. You can replicate as you follow along and pick up a lot of tips and strategies that you can use from the outset.
If you did want to learn more, you can read my full review here.
Otherwise, here is a rough guide on how you would get started.
Step One: Research For A Niche
While some affiliate marketers may suggest you undertake this step at a latter stage, in my years of experience, it is best done first. Why would you want to set up a site and invest in hosting before you know what you are even going to create content on?
When researching for a niche you are going to want to look for High Search Volume, Low Competition Niches.
The more visitors you can get to your site the more you can monetize them with affiliate offers that they are likely to be interested in.
When it comes to selecting a niche, it is best not to enter highly saturated ones, where you will be competing against established websites. It will be almost impossible outrank them (particularly at first) and you will not be able to rank high enough in the search engines to obtain any significant traffic.
Some of the best niches are those that others do not think about starting. For example, there is a website all about Succulents making over $200,000 per year through Affiliate Marketing. Its very micro-niche but because there is not much competition there, the webmaster can create content and rank it in the search engines.
When researching for niches, you can run some Google Searches around 'hobbies' and 'interests'. You can also consider some of your own hobbies or interests and what you have knowledge and experience in. This will make the content creation process easier and more effective.
At the end of the day, it is unlikely that your niche will not have competition. It is the level of that competition however you need to consider.
Run some searches in google and look at the types of sites that rank. Are these small affiliate marketing-based websites or industry leaders?
Step Two: Locate Affiliate Programs and Products
Once you have found your niche you will need to look for programs to sign up to and products promote. Without this the whole process will not work and you will not have any way of obtaining commissions.
Affiliate programs exist in almost any niche as businesses look for ways to promote their products and services.
There are hundreds of affiliate marketing programs to join, and then there are entire affiliate marketing networks too. Some of the most reputable, recognized and used include: ShareaSale, Amazon Associates, JVZOO and Clickbank.
With an affiliate network, they typically manage hundreds of affiliate programs. You can therefore sign up to the network once and from this one account apply to promote hundreds of affiliate offers, products and services.
See an example from Shareasale below:
You will find that a lot of products and services offer their own affiliate programs too, and these can usually be found directly on merchant websites. Or if it is not listed or mentioned, you can contact merchants directly to see if you could set up an affiliate partnership.
Its also a good idea to look for good and respected products and only promote those that you believe in or have personally used.
Whilst some commission structures promise upwards of 50% per sale, some of them have very low conversion rates or are outright ineffective for the customer. This will only lead to a worsening of your brand name, reputation and you will constantly need to acquire new traffic (as opposed to getting visitors to return and repurchase through your links.
Step Three: Purchase a Domain/Hosting/SSL
Once you have an idea of what you want your website to be about and what you want to promote, you're in a great position to start.
If you sign up to a host like Bluehost, you can get a domain, hosting, an SSL certificate and a one-click WordPress installation for just $3.95 per month. This is one of the best deals that you will be able to find on the market.
At other hosts they may offer other similar packages or you may even have to purchase each individually.
Either way, you require hosting, a domain and it is strongly advised you get an SSL (security certificate which is an important SEO ranking factor). This also builds trust with your visitors and shows that your website is legitimate. You can get an SSL separately from SSL2BUY.
When it comes to hosting you are going to want to ensure that you sign up to a trustworthy provider. Generally, hosts that offer exceptionally cheap rates are too good to be true and do not tend to offer a particularly great service. Website outages are common.
Technically, it can be difficult to get everything set up, especially when you are a beginner. You need to know how to connect your domain to your hosting, how to install an SSL etc. It can be quite a challenge if you are left on your own.
The main considerations for choosing a host is how easy it is to use (navigate the interface), access to support (to help you get information when required), how easy it is to set up your WordPress website, and of course website performance.
You need your website to not frequently go down or experiences outages. You also want your website to load quickly which your hosting provider is largely responsible for. Unlimited bandwidth and memory usage are also essential to the performance of your site.
Therefore, I personally always use Bluehost. It makes the whole process effortless, cost-effective and it guarantees website performance even during high traffic peaks and spikes.
Step Four: Install WordPress
Regardless of what host you decide to sign up to, you will need to install WordPress as your Content Management System (CMS). Bluehost make this easy and you can do this effortlessly in the account setup process.
For other hosts, you will need to do this in your hosting account interface yourself. For some hosts you can do this through a few clicks. For others, you will need to visit the WordPress.org website and download the required files.
Once WordPress is uploaded and installed, you will then need to run through the process steps to get your website all set up on your hosting.
This involves setting up your database, naming your website, and providing other essential information like website passwords.
Once WordPress is successfully installed, you will be in a position to log into your website through WordPress and start building it out and adding content.
Step Five: Website Setup
One of the major benefits of working with a platform like WordPress, is that it is easy to navigate, use and setup. It doesn't take too much time either and your site will look professional from the outset.
One of the first things you will need to do is to install a theme. A free theme through the WordPress directory is fine to begin with. However, at a later stage you may want to consider purchasing a premium theme (like Acabado) that will improve how your website looks, its speed and will boost its overall functionality too.
With your theme, you will need to manually run through and make the required changes to your website. This will include designing your homepage, adding a website logo, adding the required pages and specifying the layout.
You will also need to run through your general settings to ensure that everything is in place from a technical perspective. So for example, you will need to specify your site title, tagline, URL, admin email address etc.
At this stage you may want to install some plugins. However, bear in mind that less is more, and plugins will slow down your site and affect its performance. You only really want to install a plugin when you cannot undertake a task without one.
That being said, there are some plugins that are considered staples, especially for affiliate marketing. You are going to want to ensure that you have an SEO plugin (like Yoast or All-in-one SEO) set up on your site so that you can effectively rank in the search engines.
These plugins will also give you some technical files like a sitemap which is used by the search engines to help navigate your suite and understand its structure and the content it contains.
Step Six: Keyword Research
The first step in creating useful and effective content for affiliate marketing is to look for the right keywords to target. You'll need to undertake keyword research.
With your site now set up, a theme installed and customized and with the appropriate plugins in place you are in a good position to start writing content. Your website will be bare at this point, but it will have all the required foundations in place.
The first step in creating useful and effective content for affiliate marketing is to look for the right keywords to target.
Just like the niche mentioned above, here you are also going to want to closely look for keywords that you can effectively and more easily rank for. You also want to ensure they are actively being search and command a higher search volume.
There are a range of useful free and paid tools that you can use to do this, but also do not overlook the search engines (like Google) themselves. Usually the auto-suggest tool will give you plenty of keywords to get started with.
Its also important that you are writing content whereby you can promote products and earn commissions on your referrals. This is where 'review' posts, comparison articles and buyers guides are particularly useful. People who are searching for this term are looking to make a purchase, so you are more likely to convert them if you can get them on your site.
The beauty of writing content for the search engines is that you can rank for thousands of closely related keywords. This dramatically increases your exposure and opportunities to acquire website visitors.
You'll also want to consider that you will not rank for a keyword right away, especially if you are a starting a new website from scratch. It takes time to be trusted by Google, Bing etc and it takes time for your content to be realized.
If you have targeted the right keywords, you should see a steady and gradual increase in rankings over time. The more content you put out the more chances you can effectively rank.
The first step in creating useful and effective content for affiliate marketing is to look for the right keywords to target.
Just like the niche mentioned above, here you are also going to want to closely look for keywords that you can effectively and more easily rank for.
There are a range of useful free and paid tools that you can use to do this, but also do not overlook the search engines themselves. Usually the autosuggest tool will give you plenty of keywords to get started with.
It is recommended to write an article targeting 1-3 keywords at a time. The first keyword should be your primary keyword and one in which you are most hopeful to rank for.
Its also important that you are writing content whereby you can promote products and earn commissions on your referrals. This is where 'review' posts, comparison articles and buyers guides are particularly useful. People who are searching for this term are looking to make a purchase, so you are more likely to convert them if you can get them on your site.
You'll also want to consider that you will not rank right away, especially if you are a starting a new website from scratch. It takes time to be
Step Seven: Write Content and Optimize for the Search Engines
With your keywords at the ready, its time to get writing. You can do this yourself, or you can hire and outsource content writers to do this on your behalf.
When it comes to your content, ensure that it is useful for your readers, is easy to read and consume and that it is serving a purpose.
You'll also want to sprinkle your target keywords throughout the content and be sure to use plenty of headers and images to keep your visitors engaged.
Of course, you will need to include your affiliate links in appropriate places. You can do this with clickable text links or you could even do this in the form of a button. Either way, make it clear that you want you visitor to click the link and head to the merchant.
Affiliate Links can be obtained directly by the affiliate programs and they will often send you specific URLS at signup. If you are working with a program like Amazon Associates, you may need to generate new links for each product that you want to promote, or destinations on the merchant sites that you want to send them to.
Writing effective content will take some time to master, and you'll soon notice that you get quicker and know how to effectively structure and format your content.
Step Eight: Cloak Affiliate Links (Where Possible)
Depending on the program, because sometimes it can violate policy (e.g. Amazon Associates), you should look to cloak your affiliate links. There are plenty of plugins available directly within WordPress (mostly free) that serve a purpose here.
Link cloaking essentially disguises your links and ensures that your visitors do not see any signs of referral. It can help your conversion rates as your website visitors have more trust in your recommendations and what you are suggesting.
Step Nine: Index Your Site/Articles
Indexing your site should be done when you have published your site and your content. This is essentially where you will be notifying the search engines that your content is ready to rank.
At this stage, you should be looking to sign up to Google Search Console and adding your site URL there. You should submit your sitemap (provided by your SEO Plugin) and start to add the links of your articles that you have published.
This will enable Google to crawl your website and your content and be able to start listing you in the search engines.
Step Ten: Promote Your Content
Another highly effective way to grow your traffic and build up authority for your website is to start promoting all the content you publish. You can do this in many ways, both for free and paid.
As you are affiliate marketing, this can also help you to acquire referrals and commissions, so it is worth your time and effort.
Ultimately, you want to get your content out to your target audience so make use of all of the Social Media platforms and be sure to utilize sources like forums, question and answer websites, etc.
Step Eleven: Be Patient
Being patient is just a natural part of the process. Long gone are the days where you could write content and see it ranking in under a week. This is just part and parcel of content marketing.
When you publish new content, you should be willing to give it time to let it rank before you start making drastic changes to the article or give up and move onto another business venture. Do not be the object of shiny object syndrome; work hard, be consistent with your new affiliate marketing website and give it time to gain traction.
Step Twelve: Reinvest Commissions and Purchase Content/Start New Sites
Reinvesting the commissions that you generate and earn through your affiliate marketing website is one of the best ways to grow and scale.
It's a good idea to either purchase new content for your affiliate marketing website or consider starting another one altogether.
There is no reason why you cannot, or should not, run multiple WordPress websites. You can even do this in different niches which will give you a higher chance of success.
If you did want to start a new site, you can rinse and repeat the process steps outlined above.
My Advice from Experience
As you can see, there is a lot to consider and think about. I've tried to provide you with the basic steps of building out an affiliate marketing website and some of the things you will need to consider if you want to succeed. The truth is, there is considerably more involved!
If I were you, instead of building a website and hoping for the best, follow a strategic, proven process like you get outlined with Savage Affiliates.
It will dramatically cut the learning curve, prevent frustration and will ensure you start earning affiliate commissions considerably quicker than if you were to go in alone. Plus, you will save quite a bit of money by not frantically spending on things you don't need.
Can you do this all by yourself; sure, but the chances of getting it right first time round is quite slim.
Otherwise, if you know what you need to do and just want to get started affiliate marketing with WordPress, visit Bluehost and get their introductory offer and start building this out today
Tips and Suggestions
Always purchase hosting from an established and respected host. Look out for those that offer 24/7 customer support and provide a huge library of documentation so you can get support if you need it
It is best and cost-effective to purchase your hosting for multiple years at sign up. This way you will benefit from extended discounts and will not have to pay higher renewal fees after the first year
The quicker your website the better; refrain from installing lots of unnecessary plugins
Research profoundly before you get started; entering a niche with too much competition/too low a search volume will kill any chance of success
Have a clear plan before you get started. Know roughly what you are going to write about and how
Just get started; it will take trial and error and you may make some mistakes. However the quicker you start, the sooner you will learn and the higher your chances that you can earn
Understand that affiliate marketing through WordPress is not a get rich quick scheme. It will take time and work.
Commit to a regular publishing schedule and be sure to provide good and useful information for your readers.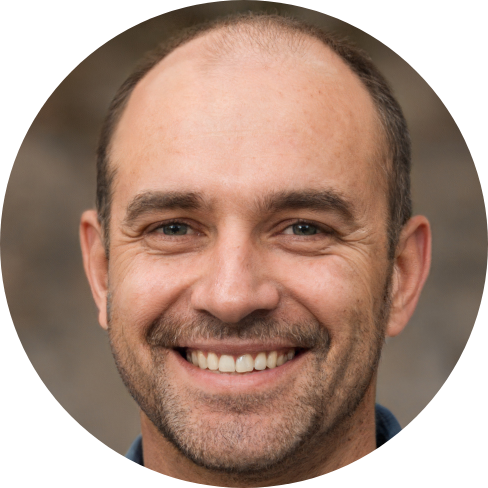 Hey, I'm Jeremy; a seasoned entrepreneur that has been earning his full time income online since 2005. My online business portfolio includes eCommerce stores and affiliate marketing niche sites. I also make money through Blockchain and Crypto. I created Unrivaled Review to share my knowledge, experience and recommendations for anyone looking to pursue such ventures.