There may be many reasons why you would want two stores on Shopify, but is it actually possible? Having been in this position myself and wanting to open multiple stores, I decided to contact the Shopify support team. This is how they responded.
So, can you have 2 stores on Shopify? Yes; it is possible to open two different stores on Shopify. You can also have these stores operating from the same domain name (as a subdomain) or under a separate domain (depending on your preference). However, you will need to set up and operate these stores on two separate Shopify accounts with their own login credentials and store fees. At present, there is no way to manage two stores under one single account.
Running two shopify stores may be harder to manage but it does come with some intrinsic benefits. Let us know take a look at how you would need to run two Shopify Stores, the benefits of doing so and some other considerations.
Click here to get two stores on a 14 Day Free Trial.
How To Create Two Shopify Stores
If you are looking to run two stores, you are going to need to sign up for two accounts. There is no way around this.
Each store will incur you a monthly store fee ($29 for the Basic Shopify plan, $79 Shopify for the mid-tier plan and $299 for the Advanced Shopify plan).
So, with two stores on the basic plan it will cost you $58 in store fees alone. This does include the hosting, SSL, all of the store building, management, payment processing and order fulfillment functionality.
Thankfully, you can get a 14 day trial on both of your stores and your accounts (which you can access by clicking here).
When signing up, all you will need to do is enter an email address, answer a couple of set up questions and then create your account.
You'll need to do this twice. However, it only takes a couple of minutes to complete both.
Consider that you can use the same email address for both stores. however, if this causes any confusion or you want to keep things distinguished, you can always create a new email address (if you do not have a spare already). Just make sure it is memorable, distinctive and related to your store and brand so that you can differentiate what login is used for each store.
Once you have created your accounts and stores, you will need to log-in to each (one at a time, or within two separate web browsers tabs) and build out your storefront and blog (if required).
Here is what you will need to do and create on both stores:
Customize each homepage
Create required pages (e.g. about us, privacy policy, shipping policy, returns policy)
Create product pages
Set up Shipping settings
Set up General Settings
Establish currencies
Store Domains
Each store would need to have two domains. Your options here are that they could either use the same domain or a different domain entirely.
For example, if your first store was hosted on the domain: "MyShopifyStore.com", your second store could be hosted as a subdomain and could be accessed via "USCustomers.MyShopifyStore.com". This way you would only need to purchase one domain.
However, and as you can see, it looks quite messy and would be difficult for your customers to find.
Therefore it may be a better option to set up your two stores with separate but related domains e.g. Store One " "MyShopifyStore.com", Store Two: "MyUSShopifyStore.com".
While it looks more professional, you would need to purchase a second domain for the second option.
How To Run Two Shopify Stores
When it comes to running two stores, consider that each and every process needs to be done twice.
Any change or update that you make on one store will not affect the other. This way, if you wanted to similar stores, you may need to make changes twice in the back-end of each account.
So, each product inventory needs to be managed separately , each order needs to be fulfilled separately and so on and so forth.
You'll also need to market each store independently of one another and ensure that you are sending the right customers to each store.
Remember that each store will have its own domain, so sending traffic will require you to identify, specify and manage
This may be difficult to manage on your own, as it will obviously take double the time.
Outsourcing and hiring are two ways to tackle the challenge if you did not want to undertake duties on both stores. While this activity will require training, trust and the setup of processes and procedures, it can save a lot of time and prevent the need for duplicate effort on your behalf.
Benefits of Running Multiple Stores
While it sounds costly, problematic and difficult to manage two stores, its not actually as difficult as it seems. There are also a lot of benefits to doing so and in certain contexts it is essential. This is particularly true for larger businesses and enterprises with a global audience.
Here are the main benefits of running two stores and why you may want to do so:
Manage Your Brand More Effectively – With two stores you can completely customize each store down to the very last detail. This can be an excellent way to manage your brand and promote your products.
Sell Internationally – if you have, or are looking at selling to a global audience, you can easily set up stores with different languages, currencies etc.
Targeting Different Audiences – different customers are interested in different products and react differently to store designs, layouts etc. Having two stores gives you the ability to refine your approach depending on the customer.
Greater Outreach – Two stores means double the potential traffic. You can rank both stores in Google and with the correct keyword selection, targeting and SEO practices, you can double your customer base and earnings.
Opportunity to test products/landing pages, store designs etc – With two stores you are afforded the ability to try new things to see what works and what doesn't. Whether this is store design, products, or how your customers use your store, there's a lot of options to test!
Things To Consider; A Recap
Setting up two stores requires a different way of working. Here are the main things you will want to consider
You will need to create login credentials for each store that you will use to sign into each separate account/store
You will need to manage each store separately, one at a time.
You will have 2x the management processes; two product inventories, two sets of store pages etc.
Each store account will come with its own cost and charge.
Marketing will also need to conducted for both stores.
In Summary
Is it possible to build and run two Shopify Stores? Absolutely!
You'll need to think carefully about your business plan, approach and cash flow, but for certain individuals and businesses and for certain contexts it can be a terrific way to build, grow and scale your eCommerce brand!
Click here to get two stores on a 14 Day Free Trial.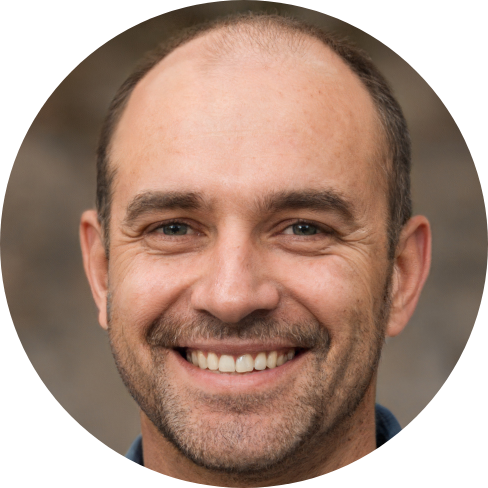 Hey, I'm Jeremy; a seasoned entrepreneur that has been earning his full time income online since 2005. My online business portfolio includes eCommerce stores and affiliate marketing niche sites. I also make money through Blockchain and Crypto. I created Unrivaled Review to share my knowledge, experience and recommendations for anyone looking to pursue such ventures.