There are many reasons in why you would want, or even need, several different Shopify stores. But is this even allowed? Can you do this and is there anything you need to be aware of regarding multi-store ownership? I spent some time researching the topic and would like to share my findings with you here today.
So, how many Shopify stores can you have? There is no limit to the number of Shopify stores that you can own. However, each store will need its own separate account and you will need to set up a payment plan for each one. This will mean each store operates with its own unique domain and you will build and manage each store from separate logins and admin interfaces.
While this may not be what you wanted to hear, thankfully, there are different applications that you can install to make multi-store management much easier and available all from one interface.
The downside is that these applications do typically come with a recurring monthly fee.
Nevertheless, Shopify is perhaps the best eCommerce solution on the market and there are many reasons why you would want to choose them to host your store(s).
They provide all the tools you will need to build, manage and scale your online business. Plus, you can check out the platform with a risk-free, no credit-card required, 14 day trial. You can get this offer by visiting Shopify here (if you are interested).
Let us know take a closer look at what's involved and address some of the main questions that you may have.
How Many Stores Can You Have On A Shopify Account?
You can currently have one Shopify store per account. So, this means that you will need to sign up to a new plan for each store that you want to own.
This will mean you will need a new, unique and separate email address, and you will need to register the account from scratch.
Equally, you will need to purchase a new domain for each store you are looking to operate. Whether you do this within Shopify itself, or seek out other and often cheaper vendors like Namecheap will ultimately be up to you.
From there, when it comes to managing all of your stores, you will need to login to each one and operate from each respective admin interface. Unless of course you utilize a multi-store app which we will talk about in the next section!
While it is true that managing all of your stores from one account would be much easier and preferable, unfortunately it is not currently available at this time. Whether or not Shopify will release this functionality in the future is also unknown.
Why Would You Need Multiple Shopify Stores?
Knowing that its going to cost you to own multiple stores, its a fair question to ask whether or not to proceed and set up each account and plan.
Most store owners will only ever need one store. However, there are others who may need to consider opening up other stores.
The following examples are perhaps the most common
Ability To Sell Globally
Selling to an international audience is great to increase your scope, reach and profit margins, but it does come with its challenges.
Often, store owners want to be able to customize, edit or offer a different product page or storefront to visitors in different regions.
It could be due to currency, sizing, language etc.
Offering a regional version of your store is a viable option that can be achieved more easily and effectively with a separate store.
Different Niches & Opportunities
Sometimes, store owners create a store in a particular niche, only to later find an item they want to sell that just does quite fit.
Others may want to run a general along with a more specific niche store alongside one another.
Either way, owning multiple stores can offer you the ability to venture into new markets that were not previously viable or possible.
Segmenting Your Customers
Sometimes you may want to protect your branding by setting up two different stores.
This is particularly effective for those who offer luxury products, and do not want to devalue their goods or alienate customers who can and cannot afford their items.
For example, offering products that are too expensive may put some parts of your potential customer base off. Whereas, offering reduce prices at all times might harm the reputation of your brand.
Owning two stores helps alleviate the issue and enables store owners to offer products to their segmented audiences.
Does Shopify Support Multi Store?
Shopify does not support multi store out of the box. In other words, if you were to sign up to one of their standard offerings and plans, you would not be able to manage your stores all in one place.
Thankfully though, a third-party web development service called Multify have created an app that makes the entire process much easier. Its called 'Multi‑Admin Multiple Stores' and you can get it directly from the Shopify App Store.
It enables you to manage multiple Shopify stores via a single interface. This includes syncing and managing:
Products,
Inventory,
Orders and Fulfillment,
Reporting,
Customer service,
Dashboards,
Shipping
This app does make Shopify store management much easier, more efficient and less time consuming.
You can start out using the app for free, but it does come with a recurring $59/month fee thereafter.
What Are Your Other Options?
If you do not like the idea of paying $59 per month on top of your Shopify subscription plans for each store, there are other options to consider.
One approach many store owners implement is by altering their store layout to prevent or reduce the need for having multiple stores altogether.
The concept being that you have one store, one account, and one plan, but you give your customers the experience and illusion of multiple stores.
You can see this kind of operation in practice with Amazon; whom sell in a range of different categories, marketplaces and niches.
There are even applications that you can install to make the building of your store and customizations for this way of operating much easier.
Shogun, a Shopify app landing page builder, is one such example.
With this, you can leverage your navigation, menu and search bar to direct your customers to your different 'internal storefronts' with different products and collections.
In this way you could have a general store that pushes customers to different niches, like electronics, health and beauty, pets etc.
Final Verdict
One of the most common questions that people have is whether you can make multiple Shopify stores on one account. Unfortunately, it is not possible at this time. In fact, we do not know if this is something Shopify will ever release.
However, there are applications, integrations and workarounds that you can use to make managing multiple stores that much easier.
Some store owners opt for using applications like Multi‑Admin Multiple Stores whereas others manipulate their customer experience and stick to have on store altogether.
Either way, Shopify is a fantastic eCommerce solution for anyone looking to sell products online. While this functionality is lacking, there are a wealth of other tools that will benefit you and will justify the cost of their plan.
You have to consider that in just a couple of sales you can recoup the cost of your monthly subscription. For most businesses, running multiple stores is well with the investment.
Start your Shopify Store with an exclusive 14 day trial.
Have other questions on the Shopify platform and looking to learn more, my following guides may be of help: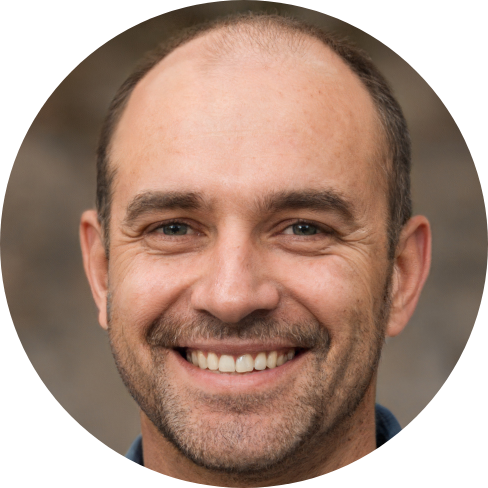 Hey, I'm Jeremy; a seasoned entrepreneur that has been earning his full time income online since 2005. My online business portfolio includes eCommerce stores and affiliate marketing niche sites. I also make money through Blockchain and Crypto. I created Unrivaled Review to share my knowledge, experience and recommendations for anyone looking to pursue such ventures.