If you are looking to build a profitable online eCommerce business; then you are going to want to acquire as many customers from as many places as you can. A lot of your promotional strategy will be through paid advertising channels (like Facebook Ads, Instagram Influencers etc), but you can also benefit from an often overlooked yet hugely profitable strategy; free organic search traffic. The way to get there is by ranking your store in Google and the other search engines.
So how do you rank your Shopify store in Google? To rank your Shopify Store in Google, you will need to optimize your SEO and ensure that your store aligns with Google's major and most important Ranking Factors. Ranking a Shopify Store follows similar principles and processes to ranking any online website.
Failing to rank your Shopify Store in Google is a costly and fundamental error that can leave a lot of money on the table. It needn't be the case.
This article today will be taking a closer look to why you may not be ranking and the things you can do to start ranking and getting free, organic, interested traffic.
If you are looking for a comprehensive eCommerce Store SEO Training, click here to see my #1 recommendation.
The Benefits of Ranking a Shopify Store in Google
Ranking your store and product pages in the search engines is one of the most profitable strategies to monetize. In many ways, it can be a lot more effective that paid advertising, because your audience are looking for something in particular.
While this article is not focused on the why but the how, it is first paramount to fully understand the importance of why you should focus your efforts on SEO.
The following are the major reasons why you would want to ensure your Store Ranks:
100% Free – Requires no upfront or ongoing investment, just time on your part. All sales will naturally incur a higher profit margin.
Ensures The Best Experience – Users are provided with the right information, an intuitive navigation, high page speeds and can access via many different devices (including mobile).
Obtain more store visitors
Higher Conversion Rates – Your visitors are keen customers looking for a product you have for sale.
Lowers Advertising Costs – If you are making sales via free traffic then the need for paid ads reduces
Builds your Brand Awareness and Credibility – Visitors will give you higher trust if they find you through a Search Engine like Google – being more likely to buy.
Understand your Customers Wants and Needs
Gives your store the Competitive Edge
Now that we know why its important to rank your store, lets actually take a look at some of the practical things you can to do to ensure it.
How To Rank Your Shopify Store On Google
As you can see above, the Search Engines are a powerful opportunity to leverage. To benefit from them and in order to rank, you need to optimize your store.
To do this you will need to undertake specific Search Engine Optimization (SEO) practices. This will provide the Search Engines with ample evidence and reason to present you to the world.
Regardless of whether you are paying for Ads, its always important to remember, if no one can find your store, then it's going to be harder to make sales.
Before we take a look at some of the specific things that you can do to optimize individual product pages and blog posts, we first need to understand how Google and the Search Engines rank websites. Remember, a Shopify Store is (and is treated) just like any other site.
Here are some of the most important ranking factors, which when optimized will help you to increase your search traffic:
User Experience
The General User Experience of a website is imperative to keeping visitors happy and preventing 'bounce'. When visitors jump from a website to another, or quickly leave after arriving, this suggests to Google that you are not worthy of your current or higher rank. In their eyes your page did not deliver on the searchers intent which is of course the purpose of Google. Remember, a Shopify Store is no exception – it is of course a website that is treated and considered as such by Google and the other Search Engines.
You therefore need to ensure that your store can be easily used, navigated, it loads correctly and the customer can easily checkout on their orders. Whilst this will benefit you from a SEO perspective it will also benefit your conversion rate so its an important area to focus on.
You'll also need to ensure your store loads fast. This is another confirmed ranking factor from Google and it goes hand in hand with the general user experience. Pages that take a while to load have higher bounce rates. The ideal website should load in 2 to 5 seconds, but ideally it should be quicker than this. Thankfully, if you are running your store via the Shopify Platform you should receive high loading speeds as standard. This is one of the many benefits of the platform and their hosting is second to none. However, be sure not to use a theme that adds unnecessary bloat and that can inadvertently slow your store down.
Another area of focus is to ensure that your store is mobile-optimized and loads correctly on mobile devices. Google also evaluates a site on this, so if your theme is not working or optimized for mobile, you're rankings will suffer.
People are also using their phones now more than ever and are purchasing on the go. Again, you'll likely notice a surge in sales when you change to a mobile-optimized theme.
Unfortunately a lot of the free themes and even some of the paid ones are not mobile-friendly. Even if they claim to be, you will sometimes noticed that they do not look great or are not particularly effective.
How to Optimize Your Shopify Store For User Experience: The best way is to install and use a premium theme (like this one). Getting a theme that is mobile friendly, loads fast, is designed for conversions and is optimized for SEO will not only help you rank but improve your sales too.
Keywords
The number one factor to consider when it comes to ranking your Shopify Store is your keywords. This should be the first step as a lot of your efforts will follow from it. It is also an area that a lot of store owners get wrong and that prevents them from ever ranking.
Its really important to know what keywords you want your website to rank for and what you can realistically rank for. Take your time in considering which words you think your customers will use when searching for an item and how much competition there is for that keyword.
Firstly you need to look at the title tags of your pages. A title tag is the HTML element used to specify the webpages title, so tells a visitor what that particular web page is all about.
These are displayed on search engine results pages and are really important. Make sure your title tag is accurate and provides a concise description of the page's content preferably including the target keyword as close to the beginning of the title as possible. You must do this without sacrificing readability. Remember this is the first thing a potential customer will see so it is important you get this right! You can use Title tags to display your business or brand name, which will again lead to more traffic.
One of the best things about an eCommerce store is that product pages can rank in Google. If you manage to do this you are onto a winner because you can literally drive high converting and interested customers directly to your store.
You should therefore ensure that your Product Pages contain your focus keywords, and are included in the product title and product description. It is also advised to write a comprehensive product description with multiple (2-3 advised) keywords that you want the product page to rank for. Ensure that your META Tags include your keywords too – this includes the URL for each product page.
Beyond just the product pages, you need to consider every other page on your shopify website including each blog article. These are all different ways in which you can be found in the search engines.
How To Find Keywords To Rank Your Store In Google: There are many keyword research tools which tell you how many searches per month a particular keyword is getting and the competition. My favorite that I use regularly is SEMrush; this is because it provides a whole host of other SEO tools that will help you to rank along with comprehensive keyword research analysis.
Articles and Content
One of the best ways to acquire customers is to write high quality blog posts around specific keywords (as discussed above). Shopify has built blogging into the platform and there is an entire blog functionality that you can use for Content Marketing.
Doing so provides a range of benefits, and it can help you to acquire customers organically and in a non-intrusive and complimentary way. The more articles you write linking to different pages in your shopify store will increase your chances of being found.
Say you are selling Dog Toys, you could write articles all about Dog Toys; what to look for, what makes a good toy etc. For example 'The Best Dog Toys for 2019″ could be an article. From there you can drive high quality visitors to your product pages which will help to boost your sales.
Consider the length of your content for each article, adding new sections to your articles can expand the variety of keywords you can rank for.
The content on your shopify store must be legible and relevant to your niche and your business. Your customers must be able to find what they want quickly and easily, and navigate back to your store through links and references.
If you're wondering how many words to write or even what to write about just Google your target keyword and open the top 5 results as this will give you some ideas. You can then write a list of pros and a list of cons for each result. To guide your writing process you also want to make sure that your content is formatted nicely with headings and bullet points and images. Finally make it easy to read and give as much information about the product as possible as you don't know which piece of information is going to make them buy your products.
Regarding other forms of content, you will need to ensure you include a Contact page and an About page as these pages let your customers know that you are trustworthy. They are also a clear sign to Google that you are who you say you are and that they can rank you. Remember, it is Google's job and policy to ensure that scams and fraudulent activities are minimized from their platform. You need to work with them to help distinguish yourself from any such activity.
This is a great way to rank your Shopify Store in Google and the other search engines, and an area that a lot of store owners neglect.
How To Optimize The Content on Your Shopify Store for SEO: Go through all the pages/articles on your site that you want to increase the rankings for and update the content now. If you are yet to write any articles, then this can be a good place to start.
Links
As much as you may not like Link Building; links are used by Google and the Search engines to validate the authority of a website. Your Shopify Store can and should acquire backlinks as this serves as an 'upvote' and reason to rank.
There are a number of ways to get links for your store.
If you sell products made by or supplied from other companies they may be able to give you a link.
Email outreach
Guest Posting on other websites
Sponsored articles
Deciding what to write can be difficult but relate it to what your customer's interests are or to questions they may ask you. This is a great way to let customers or a potential customer know more about your company and is a great way to rank for more keywords.
Final Words
Ranking in the Search Engines needn't be difficult, but it does take some work and knowledge upfront.
Its always easier ranking when you know how your Shopify Store/website is being viewed and analysed by Google and the other Search Engines.
I hope this has give you an insight in to some of the most important SEO ranking factors to look out for and some practical steps that you can take to start seeing a boost in your ranks today.
If you are looking for a comprehensive eCommerce Store SEO Training, click here to see my #1 recommendation.
Contributing Author: Gn Digital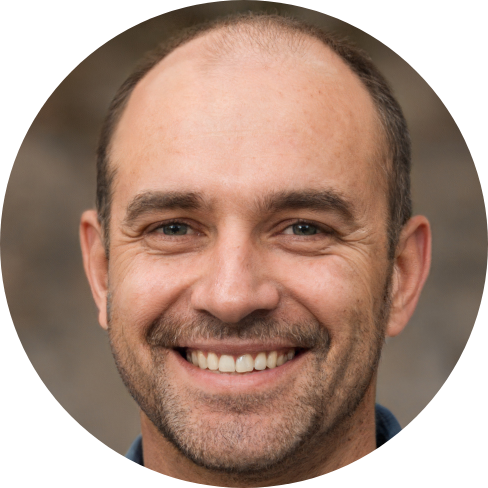 Hey, I'm Jeremy; a seasoned entrepreneur that has been earning his full time income online since 2005. My online business portfolio includes eCommerce stores and affiliate marketing niche sites. I also make money through Blockchain and Crypto. I created Unrivaled Review to share my knowledge, experience and recommendations for anyone looking to pursue such ventures.