Do you want to build a dropshipping store? Looking for inspiration from other genuine, operational, profitable store examples? I've got you covered.
I spent some time researching the market to curate a list of some of the best dropshipping website examples for you to take a look at.
And these are successful.
No store in the list is making less than $10,000 in revenue per month.
In fact, one is making $90,000 in profit each and every month.
That's right.
Every. Single. Month.
So these store owners are certainly doing something right.
And the data has been verified, because these stores are currently up for sale over at the online marketplace Flippa.
So, without further ado, lets get started!
BeesMission.com
First up, a site with a market valuation of just shy of $400,000. Why – because its making $141,000 in revenue each month, with 90 of that being profit.
BeesMission was set up a little under a year ago by 2 young entrepreneurs looking to combine eCommerce with bee sustainability.
And they've found quite the niche here.
From T-Shirts to Jewelry to bird feeders. If its bee-related and available to dropship, you can count on this store selling it!
And their system?
Well, its a Shopify store running ads and driving traffic directly from Facebook.
Text-book stuff.
BikeDescent.com
Bike Descent – the dropshipping store for bike accessories, clothing, and essentials. You guessed it, its firmly in the cycling niche.
And they are spinning up great profits too (see what I did there), with a $33,667 p/month net profit as verified over at Flippa.
A look around the site and we can clearly see this is a site powered by Shopify.
The collections look great, the products look better.
And with a 'journal' which serves as a means of driving direct traffic through SEO and the search engines, alongside a highly profitable social media campaign, they're becoming quite the player.
All in all, it is no surprise this venture has been such a success.
TheGalaxyProducts.com
Valued at just shy of $600,000, The Galaxy Products has been a great success in the art niche. They boast 50% profit margins which I must admit, is very impressive with this model.
And having reviewed the store and their product line; these really are an interesting collection of products.
They are certainly unique and not something you will likely find in your typical retail store.
With an average order value of $24 and over 50,000 orders from just over 70,000 worldwide customers – this store has been nothing short of a success.
And they're starting to gain quite the following on Instagram too.
No surprise there.
Easycutter.no
A difficult one to review as this store is in Norwegian.
But what is clear, are the revenue numbers and sales that this dropshipping store is producing.
All from one product!
All from what is essentially a vegetable peeling product.
Who knew a vegetable peeler could generate $34,680 per/month.
And as a one-product store. There really is not much to see on the site either.
There doesn't need to be.
Dropshipping at its finest.
Looking For More Dropshipping Store Examples?
I've only sampled a handful of dropshipping stores here, acquired from one marketplace. But it doesn't stop there.
These are just the publicly available ones.
There are a dozens of profitable dropshipping store up for sale that are confidential.
Besides, they want to protect their business, after all.
And for more dropshipping store examples, all we need to do is venture into other marketplaces.
A quick glance and filter over at Empire Flippers (another reputable broker of established, profitable online businesses) shows there are many more dropshipping stores making a serious monthly income:
And if you do not want to see just dropshipping stores for sale, head over to the Shopify blog.
They routinely publish articles, such as this one, that features some of the best performing stores and insights into why they are doing so well.
Typically, the owners are interviewed and share their experiences of building, managing and growing their stores from scratch.
What Can We Learn From These Dropshipping Store Examples?
What can we do with all these stores? What purpose do they serve?
Well, they are actually very valuable to us dropshippers.
Particularly those who are yet to start and simply need to see stores in practice.
They are better still for those who believe that dropshipping could be a scam, a pyramid scheme, or that even the Shopify platform may not be legit.
Thankfully its a great business model and can be very fruitful, if done correctly.
These stores are great for our motivation; they show us what is possible and help us to overcome those limiting beliefs.
Plus, we can see that both niche-specific, general stores and single product stores all work.
Its ultimately all about execution.
And they are various means of doing so.
Whether that be social media marketing campaigns, direct traffic or even SEO.
In fact, a combination of all three appear to work very well.
As does the Shopify platform it seems.
All of the examples here are using the platform. And to its full potential.
No surprise when we consider how clean the stores look, how fast it loads and how great it is at showcasing products and inventory.
Finally
As you can see, there are plenty of ways to find dropshipping store examples.
But this list here is certainly a great start.
Head over to each store, have a look around.
And if you really wanted to test them, you could even order a product or two!
Not something I'd be doing but it is the natural next step in the research process.
And if you are looking to build a profitable eCommerce store; learning how to do first and foremost is always going to be the best way.
Particularly where investing your money is concerned.
Besides, a little investment in a course now could save you a lot of wasted money in the future if you were to get into the wrong niche, run ineffective ad campaigns or just spend mindlessly.
That's why for me I would recommend checking out eCom Elites.
My review will give you more information, if this is something you did want to do.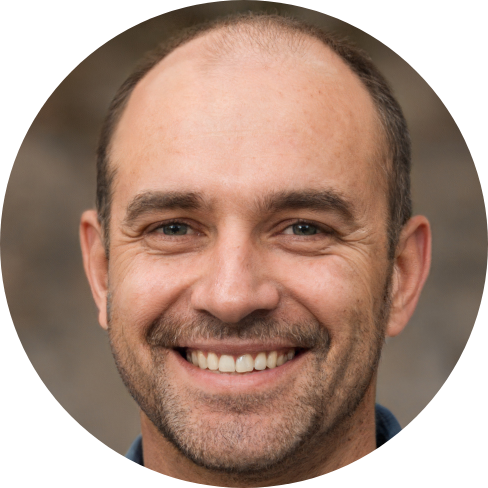 Hey, I'm Jeremy; a seasoned entrepreneur that has been earning his full time income online since 2005. My online business portfolio includes eCommerce stores and affiliate marketing niche sites. I also make money through Blockchain and Crypto. I created Unrivaled Review to share my knowledge, experience and recommendations for anyone looking to pursue such ventures.