If you have become familiar with Franklin Hatchett, then naturally you will want to know whether he offers any courses. If so, what does each one cover and what will be the right one for you?
So, what are Franklin Hacthetts courses? Franklin Hatchett currently has two courses for sale. He has a course teaching the Affiliate Marketing Business Model – this is called Savage Affiliates. He also has a course teaching the Dropshipping Business Model – this is called eCom Elites. Both courses teach the methodologies, processes, systems and strategies that you need to build, scale and run a business within each respective business model.
While there is some overlap in the marketing methods, Franklin's courses differ dramatically in regards to the theory, application and strategy involved.
In fact, they're about implementing and following different online business models entirely. Today, we will be taking a look at the courses Franklin has available and helping you to identify which one is best for you.
Who Is Franklin Hatchett?
First and foremost, let us quickly discuss Franklin; who he is, what he has achieved and why is he an authority in each space.
You most likely will have come across Franklin through YouTube. He has a very popular channel, with just over 283k subscribers at time of writing.
He produces and uploads a lot of content around making money online; covering the major business models most notably affiliate marketing and dropshipping.
Such videos cover the core concepts of how to run a business using either model, with a number and range of strategies to succeed with either one.
You'll often find particular promotional strategies, research methods and tips which Franklin (and his students) are personally using to earn a full-time income online.
Take for example, his most recent upload. This is where he has been able to earn over $200 per day with Affiliate Marketing using Pinterest to drive traffic. Why – because he has identified that this is the cheapest source of traffic right now. He's testing. He's actively in the field.
Franklin is a practitioner; meaning that all of the content he produces is based in his own methods that he is actively using.
There is an entire series on how he has built an affiliate marketing website around promoting the ClickFunnels platform. This pursuit has enabled him to become a "2 Comma Club Award Winner"; generating over $1,000,000 in affiliate referral sales through the program.
He has also built multiple other online assets, including several dropshipping stores. In fact, he was one of the first to start this business online and one of the first to start documenting his success on Social Media (and YouTube). You only need to search back to 2016 to find such material.
Franklin continues to produce content around the methods that he has found to be successful, for him along with his students. He routinely mentions what has changed and what no longer works; updating his standpoint along the way.
Franklin Hatchett's Dropshipping Course
Franklin Hatchett's dropshipping course is called eCom Elites.
Ecom Elites is a content-packed course with over 200 videos spanning 10 modules. The main purpose of the course is teaching you how to set up, manage and scale a successful dropshipping business.
As such, you will not only learn about the best platforms to use, but you'll also learn how to set them up from a technical perspective.
You'll learn exactly how to research for a niche, and then for particular products to sell online.
From there, you'll learn exactly how to build and optimize an eCommerce store; ensuring that any website visitors can and are likely to become your customers.
You will then learn how to market your products online; using a variety and host of marketing strategies including Social Media Marketing (Facebook Advertising, Instagram Advertising), Email Marketing, Sales Funnels, Free Traffic Methods like SEO and more.
You'll then learn how to fulfill your customers orders, what to do within specific contexts and then how to scale when the time is right to do so.
My eCom Elites Review provides complete coverage on the course and every individual module. You can see inside the course, what the interface looks like and most importantly all the content that is covered.
Franklin Hatchetts Affiliate Marketing Course
Franklin Hatchett's affiliate marketing course is called Savage Affiliates.
Savage Affiliates is in many ways a playbook; one that Franklin continues to use to this day to earn a considerable income online.
Equally, this is an in-depth course; with over 175 videos spanning 10 modules.
You'll learn the entire process; from identifying a niche to pursue, the best affiliate marketing products to promote along with how to actually do so effectively.
You'll learn advanced marketing strategies that yield you the most positive ROI possible (like Content Marketing and SEO optimization); ensuring that you can earn an income while keeping costs at a minimum.
If you did want to increase the speed of your return, there are multiple paid advertising strategies to use, and platforms that can make earning commission easier.
With affiliate marketing, it generally takes more time to start to find success. But the benefit of Savage Affiliates is that it cuts down that time by reducing the learning curve and teaching you exactly what you should be doing from the outset.
My Savage Affilaites Review provides complete coverage on the course and every individual module. You can see inside the course, what the interface looks like and most importantly all the content that is covered.
General Feedback From Students
As a member and fellow student of Franklin's courses, I am a member of his private groups whereby I often interact with fellow members.
To date, I am yet to see anyone publicly announcing their dissatisfaction for his courses or anyone questioning the methods and strategies invovled.
In fact, these groups are great resources for extra information; where you can learn from other students and their practical takeaways for implementing the content of the course.
Questions asked by students are equally answered by Franklin; giving you access to his own judgment and opinions on some unique circumstances and even in the identification of new opportunities.
For me, the value that I have been able to extract from Franklin's courses has paid for the asking price multiple times over. I have never even considered filing for a refund because it would seem unfair and unjust to do so.
A lot of Franklin's online content, where he provides proof of student success (with their screenshots and agreement), is evidence that his students are applying his strategies with great results.
Alongside this, if you were to check any other of the online reviews out there on Franklin's products you would soon see that the reception is largely positive.
Are There any Coupons or Discounts Available For Franklin's Courses?
Franklin does not offer any coupons or discounts on his courses.
When you consider the prices of his courses, they are some of the most competitively priced out there. In fact, they are actually a lot cheaper than most of his competitors.
Considering that his courses are routinely and regularly updated with fresh new content as new ideas/concepts/methods and opportunities arise, a coupon or a discount would not be worthwhile.
Are There Money Back Guarantees?
Franklin provides a fully comprehensive 30 day money back guarantee on both his eCom Elites and Savage Affiliates course.
So, even if you were dissatisfied you can submit a request for a refund and get it accepted with no questions asked.
His refund policies are very fair when compared to others in the industry.
If you did have a question on either course, then you'll be pleased to hear that there's a support system in place. All you need to do is submit a ticket and you can get your issue resolved.
What Course Is Right For You?
So by now you may be interested in signing up to either eCom Elites or Savage Affilaites but you might not yet know which one will be right or best for you and your own individual context.
Here is some information that may help you to identify which model will be best for you.
Choose eCom Elites and pursue Dropshipping if:
You are looking for a return on investment faster
You have a larger budget, and money that you can invest in Social Media Ads
You like the idea of running an eCommerce Store
You want more time, and the ability to make more money with less 'work'
You work a full-time job and can only commit to the business on the side.
You like to practically manage, you can afford to dedicate time to the business. Earning as you go.
Choose Savage Affiliates and Pursue Affiliate Marketing If:
You have a small budget, or less money to invest
You want to minimize your risk and only spend what you 'truly need to' in order to make money online
You enjoy writing/producing content
You have time available and are willing to wait to start earning
You are creative and like 'producing'
You want flexibility in your work and the ability to pick up and drop as required.
You want a passive income stream; an asset that you can leave and that will earn you money for months/years without any additional work.
There is no reason in why you could not do both business models at the same time, like Franklin.
However, it is not advised nor will you likely succeed if you decided to do so.
Its best to dedicate yourself to one model and start gaining momentum. From there, you can always pursue the other once you have started earning from the other and you can start running the other more on auto-pilot and it requires less of your time than in the beginning set up phase.
In Summary
If you want to pursue Dropshipping – then take a look at eCom Elites.
If you want to pursue Affiliate Marketing – then take a look at Savage Affiliates.
Franklin Hatchett has been in online business for over a decade. His knowledge, experience and aptitude clearly shows.
If you are not sure whether to purchase a course from Franklin Hatchett, then trust in the fact that the upfront cost can be quickly recovered through the earnings in which you will likely make from either model.
You do not need to invest thousands into a course; just because Franklin's courses are cheaper than others in the industry does in no way mean they are inferior. Far from it.
Franklin is a practitioner that walks the walk. You're not investing in a marketer that does not practice what they preach.
For me, learning from Franklin has provided me with a wealth of opportunity for building online assets, making passive income and affording me a lifestyle that is now possible due to the internet.
Sure, you may be able to acquire some of the information in the course from other sources. But this will take you time, you will make mistakes and you'll also be a lot less enthusiastic about it all.
Trust me when I say that getting on a course will fast track your success. You'll have all the information you need up front, all in one place.
I wish you the best with the model that you decide to pursue. If you're still on the fence. Drop me a comment or send me a message. I'd be happy to help.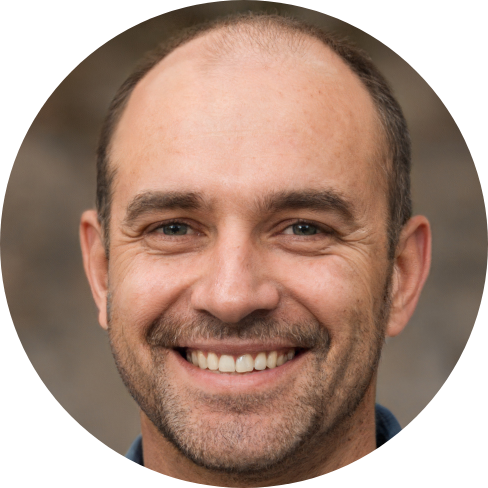 Hey, I'm Jeremy; a seasoned entrepreneur that has been earning his full time income online since 2005. My online business portfolio includes eCommerce stores and affiliate marketing niche sites. I also make money through Blockchain and Crypto. I created Unrivaled Review to share my knowledge, experience and recommendations for anyone looking to pursue such ventures.