If you are considering dropshipping, then one of the first questions you will likely ask is how much do dropshippers make on average. It's a good metric and baseline to go by it. It helps you to understand what is possible, feasible, and if this business model that is worth your attention and investment in time and money.
So, how much do dropshippers make on average? Dropshippers generally make anywhere between $1000-$50,000 per month (net revenue) or $100-$20,000 net profit, on average. This typically equates to a 10-40% profit margin per sale where between 10-10,000 orders need to be placed and fulfilled each month.
Of course, the average monthly income varies from dropshipper to dropshipper.
It depends on many factors including experience, knowledge, marketing tactics employed, profit margins per sale, the niche selected, the current season, market trends, etc.
As such, we can only get a rough estimate of how much dropshippers earn on average. This is based on success stories and dropshippers who freely share their results. But thankfully there are those who put this kind of information out there.
It's also quite a challenge to get honest, verified figures. Of course this industry is not immune to scam artists and those who fake their success to profit off the back of it.
And of course there are no legal or mandatory requirements of dropshippers to publicly share their results. They are mostly set up as private limited companies after all.
Let us now explore the topic further to get a better understanding of how much the average dropshipper makes and what you can expect if you decided to get started.
The Average Earnings Of A Dropshipper
One of the first and foremost things to note is that Shopify dashboards and screenshots show revenue and not profit. This is an important nuance to consider. Especially if you have seen some impressive figures.
Revenue of course is all the money coming in before costs have been deducted.
Costs in dropshipping include the cost of product,l (sourcing and shipping) marketing, payment processing fees, general expenses like platform and software subscriptions and any extras like apps and store themes.
For the most part, assuming products are appropriately priced, profit generally works out to be around 10-40% of the final sale price.
This of course will depend on the type of product sold, the demographic of customer targeted, levels of competition, product availability, branding and whether one was to pursue low, mid or high ticket products, etc.
Having been interested before I started dropshipping myself, I decided to conduct some thorough research online to see what dropshippers were roughly earning.
Here is what I have been able to find from forums, message boards, Reddit, as well as blogs, YouTube videos and at conferences and eCommerce events.
My research has led me to conclude that there are generally four types of dropshipper. Each take a home a different amount in revenue:
Dropshippers with a brand new store, who are unfamiliar with the model and are just getting started generally earn $0-$1000 per month.
Dropshippers who find a winning product but do not fully understand or grasp the marketing generally earn around $500-2500 per month.
Dropshippers who use a diverse range of marketing tactics, spend time testing products, start to build their brand, but are yet to scale ads earn from anywhere between $1000-5000
Dropshippers with a firm understanding of the model, sell in-demand products, know how to market effectively with various platforms, know when to scale and kill ads, make from $10,000 upward. Some dropshippers reach the $50,000-$100,000 per month in revenue range.
With dropshipping, it does require knowledge and experience. Long gone are the days where a beginner could build a store in a few hours and start to make serious sales the same day. Sure, this is possible and does happen, but the chances of this happening are slim.
Usually, a new store that begins to make sales fast is leveraging the knowledge learnt on a previous store, or who is replicating a model acquired from elsewhere.
Click here to read my review/case study of the best dropshipping training course that has helped over 8000 students find success.
This is why you see certain dropshippers with very impressive screenshots and dashboards and who seem to achieve this in a very short amount of time.
These individuals have usually done the testing, spent the time and money refining their processes on another store. They do not show you the failures.
The positive news is that high revenues and subsequent profit margins can be achieved with dropshipping.
It's an excellent opportunity, in a market that is growing and where customers are feeling more inclined to buy online.
But it is not easy, nor will everyone succeed.
Here's why:
More Knowledge and Experience Means a Greater Chance of Success
Like any business model, whether online or offline, the more knowledge you can equip yourself with the higher chance you will have to succeed. While this is entirely logical, when it comes to dropshipping beginners often neglect or ignore this. Chances are, when you are first starting out you are prone to mistakes. If this is in a lot of areas (e.g. store design, product choice, advertising strategy) its no real surprise that beginners soon fail.
Like anything in life, it usually takes failure or an impetus to acquire more knowledge for one to develop and grow.
With dropshipping knowing what to do and when will either come through time, experience, or by learning how to do this effectively before you even begin.
Dropshipping Can be Scaled
With dropshipping, the key to making a significant profit is starting small, testing, and then scaling when you find a product and process that makes you sales.
It doesn't matter how much you invest in an ad, if you market the wrong product or to the wrong audience you will never make a positive ROI (return on investment).
Every dropshipper that reaches the upper echelons of earnings was able to effectively scale a winning product. This does not happen by chance.
The Reward Is In The Risk
While there is of course risk involved with dropshipping and you can lose money, it is important to remember that the fact that there is risk means there is profit to be made. Otherwise the model would not have become so popular to begin with.
This risk is enough to put some off from starting at all or from investing in their store/business when the time comes.
The result of this is that there is less competition, and there is more opportunity to gain a market share.
It also gives you a lot of leverage when it comes to negotiating with suppliers, driving product costs down etc.
Easy and 'Cheap' To Get Started
Ironically, and running kind of counter to the above point, it's incredibly easy to get started. A lot of the platforms and systems you will use like Shopify are intuitive, beginner friendly and do not take much time to learn.
This means you get a lot of dropshippers who start not willing or wanting to spend the money it takes. You do need to invest in ads before you can turn a profit.
A lot of beginners give up before their store has had a chance to take hold, they've acquired the knowledge they need to succeed, or they start to operate effectively.
It is these individuals who report that the business model is a scam, not that they failed at it.
Lot of External Factors At Play
Lastly, what sets apart the successful dropshippers from those who struggle is their general awareness of external factors that play a huge role in the market.
For example, specific seasons, general economic climate, special offers at other marketplaces (e.g. Black Friday); all these can hugely contribute to slow or sluggish sales.
However, if these events are leveraged, e.g. product sales and promotions at certain times, getting cheaper shipping costs when trade agreements change etc, dropshippers can boost their sales and begin to positively improve their profit margins per sale.
Its all about knowing how the market works and playing it.
What Factors Affect your Profit?
There are several factors which will affect how much you can ultimately earn. Its important to be aware of them as these all affect your takehome pay.
On one side, you have your costs which you will of course want to reduce and keep as low as possible. On the other end of the spectrum, there are ways you can maximize your revenue.
Let us look at the main costs that you will need to take into account when selecting products and setting prices.
Product Sourcing Costs
Product Shipping Costs
Software/Platform Costs e.g. Shopify
Payment Processing Costs e.g PayPal
Outsourcing/ Employee Costs
Advertising Costs e.g Facebook
Theme/App Costs
There are other costs, but these are the main ones. There may be other costs more specific for your own context than the average dropshipper.
With these costs you need to effectively and accurately calculate your product prices. Otherwise you run the risk of losing money per sale or breaking even at best.
How Much Money Do You Need to Start Dropshipping?
One of the major benefits of dropshipping is that it does not cost a lot to get started. In fact, you can have a store up and running for free for the first 14 days (with a Shopify Free Trial). You can get this offer by clicking here.
I actually explain the full breakdown of your expected costs in this article, but dropshipping is one of the cheapest businesses to start.
You do not need a physical store, (to buy or rent), nor do you need to hold any inventory or buy a warehouse full upfront.
In the beginning all you need to do is cover your store expenses (including any apps and themes) and advertising expenses (where you can start low and then scale when the time is right).
Most of your cost upfront will therefore be on ad-spend. Apps and premium themes are not actually required in the beginning. You can do this later when you prove the concept and know there is a demand for your products. In this way you lower your risk.
What You Should Do
If I could give you one tip which could completely change the trajectory of your dropshipping business, and life for that matter, is to get on a comprehensive dropshipping course from the beginning.
For a small one-off price, you can acquire all the information you need to build, grow and scale your eCommerce business. In fact a lot that is covered in the better courses out there can be used for any online business that you ever decide to pursue.
You'll be surprised at how much time and money you will save in the long run by doing this. Not to mention the frustration!
I document in my case study and review how I have been able to take my store all the way to $10k per month by implementing the strategies and methods of this dropshipping training program.
You'll learn now only how to thoroughly research for niches and winning products, but how to implement dozens of effective marketing strategies and campaigns including Facebook Ads, Instagram Ads, Google Ads, Email Marketing, SEO and Sales Funnels.
You'll also learn how to keep you expenses down and boost your profit margins at the same time; this is the key to profiting with dropshipping.
In Summary
An average is made up of the highs and the lows. With dropshipping this will of course be the high earners and those that fail miserably.
Generally, from experience and research, those who succeed are generally those who learned how to dropship effectively. They were proactive, patient and realistic in their expectations. They learnt how to dropship properly, gathered the knowledge they needed to succeed, tested, refined and worked on their craft.
Beginners who tried and quickly failed are those who bring the average down and report that there is no money to be made.
There is no reason why you cannot start and build a profitable long-term eCommerce business through the dropshipping business model. It conforms entirely to simple economic principles around matching demand and supply.
But do yourself a favour, get on an effective in-depth training course and start your business as you mean to go on.
Other eCommerce guides you may be interested in: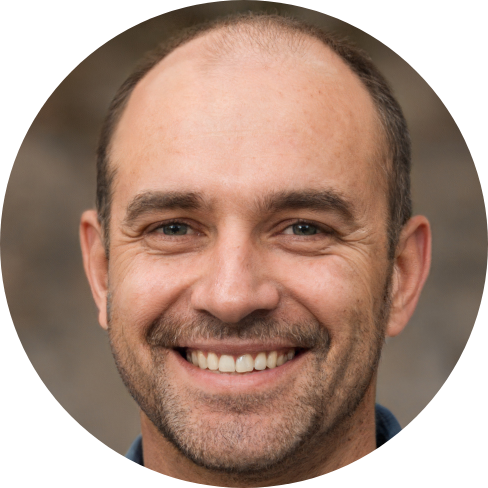 Hey, I'm Jeremy; a seasoned entrepreneur that has been earning his full time income online since 2005. My online business portfolio includes eCommerce stores and affiliate marketing niche sites. I also make money through Blockchain and Crypto. I created Unrivaled Review to share my knowledge, experience and recommendations for anyone looking to pursue such ventures.