If you are looking to run a store on the Shopify platform then you're going to want to know how much it costs to run. Its a good idea to have a rough idea of the upfront and ongoing costs so that you can forecast, budget and manage your cash flow effectively.
Having ran several Shopify stores myself, I'd like to share with you today my experiences. I've also researched the topic extensively and I would like to share this with you here today.
So, how much does it cost to run a Shopify Store? Running a Shopify Store is going to cost you $29 a month at the bare minimum. This is the cheapest plan they offer. Other costs involved which you will likely need to pay for are your domain name, payment processing fees for product sales, and marketing campaigns that you would like to leverage to acquire customers. Optional additional expenses include any themes, apps, software (e.g. Email Marketing) and training courses that you would like to leverage. In total you can realistically expect your Shopify Store to cost anywhere from $100-$500 per month (net expense).
While running a Shopify store may seem expensive at the outset, consider that you should be making sales and a positive ROI (return on investment) on this cost. Its also possible to scale slowly, and keep your costs minimal if you have a lower budget or less capital to invest upfront.
It is also worth considering that Shopify offer a 14 day comprehensive Free Trial (which you can access via this link). In signing up, you'll have no platform costs for the full 14 days which will enable you to build a store, test the functionality and see if running a Shopify store is going to be viable for you.
Let us know take a closer look at all the costs that you can expect and how you can mitigate/improve your ROI.
What Are The Costs Of Running A Shopify Store?
In order for you to get a feel for how much your Shopify store will cost you, its a good idea to look at the various expenses that you may have. This is obviously all store dependent; what may cost one store owner one amount could cost another store owner more/less.
The good thing is that we can set a baseline and get a rough estimate for each one.
Also consider that costs can change over time. For example, if your marketing campaigns are proving successful you would likely want to scale and invest more into them to increase your revenue.
Domain Name
Purchasing a Domain name is not expensive, but it is mandatory in this day and age. Sure you can use a free Shopify Domain that will leave your URL ending in .myshopify.com but this does not look professional and is no real long-term strategy to build a brand.
You can purchase a domain name through Shopify directly, and this will set you back around $14 per year. Consider that this will be a yearly charge that you will pay for at the start of each years term.
It is also possible to purchase a domain name through other providers. I always purchase domain names through Namecheap, because as their name suggests, you get a much better rate. For new customers you can pick up a domain for as little as $9 for a branded .com domain.
The benefits of holding your domain name elsewhere is that you can full ownership; so if you decide to cancel your Shopify store at any point, you can reassign the domain or even sell it on marketplaces like Flippa.
Costs so far: $1.33 per month ($9 per year)
Shopify Plan
Shopify offer three main plans across different pricing structures. All of which are aimed with a different customer in mind, but they all are monthly all-you-can-eat packages:
Basic Shopify ($29 per month)
Shopify ($79 per month)
Advanced Shopify ($299)
For the most part, for new store owners, the Basic Shopify Plan is sufficient. This is what I typically start with on my new stores and then increase the plan if and when necessary.
With the Basic Plan you get all of the store building/management functionality, unlimited products and all of the other services like hosting, a free SSL, discount codes and abandoned cart recovery.
The other plans are mostly targeted and appropriate for established businesses as they provide you with the ability to have more staff accounts and conduct more insightful reporting.
When it comes to selecting your plan you can always sign up for a Free Trial; you do not need to select your plan at the outset. It is only at the end of the Free Trial or that you want to start accepting payments that you will need to select your plan.
You can also easily upgrade/cancel your plan at any time.
Likely costs so far: $29 per month.
Payment Processing Fees
Another cost that you will likely need to consider are payment processing fees. These are essentially fees that you incur on a per-sale basis that you are charged for using the likes of Stripe/PayPal.
The good news is that Shopify charge lower transaction fees if you use their payment processor called Shopify Payments. You'll also only incur any charges on transactions and not a per item sold basis.
The rates differ depending on what plan you sign up for and are as follows:
Shopify Payments enables you to accept payments from all the major credit cards, and integrates directly into your store checkout. It takes minutes to set up and can be handled internally from the Shopify Dashboard. Its very easy to user and beginner friendly.
Alternatively, you can accept payments from over 100 other Payment Processors. the majority of these can be integrated on site, but some will need to be managed externally making them a little bit more difficult to use.
The main payment processor to use outside of Shopify Payments is PayPal. They also charge 2.9% + $0.30 per transaction, but you will also need to pay an additional 1% to cover the external gateway fee from Shopify. This takes it to 3.9% + $0.30 per transaction. It is therefore more expensive to use PayPal over Shopify Payments.
What processor you choose is ultimately up to you but as you can see there are ways to keep costs lower.
Likely costs so far: Depends on sales. 100 Sales of a $10 product = $5.90.
Marketing Campaigns /Ads
In order to succeed with eCommerce; you are likely going to want to run Marketing Campaigns and Ads.
While there are opportunities to run free Marketing Campaigns and dozens of ways to acquire customers for free, the majority of your marketing campaigns will involve cost.
This is not something that should deter you. In fact, a lot of paid marketing offers the opportunity for you to get products out in front of customers very quickly and very effectively. A lot of platforms enable you to market your products and get your ads in front of specific audiences and likely customers.
Prime examples of platforms to use include Facebook and Instagram. Social Media is a huge opportunity to leverage in order to acquire customers, and the perks of using platforms like this is that you can set ad budgets to prevent your costs from spirally out of control. You can also add budget and scale when the time is right, or cut and kill an ad if it is not performing or providing any positive ROI.
Other benefits of these platforms are that you can often set up different campaign types and use different objectives. If you want to set up ads purely for conversions then you can. If you want to boost engagement, again you can.
Other marketing options include the likes of Google Ads, whereby you can acquire customers directly from the search engines. Here you will pay on a Cost-Per-Click basis and you will only pay for when a visitor clicks on your ad and visits your store.
Likely costs so far: $10-$10000 per day depending on goals, objectives and results. (**Consider that these costs can be kept to as low as $0 (free marketing channels) and around $5-$10 per day with paid ads in the beginning**)
Apps (Optional)
One of the many benefits of Shopify is that it comes with all the functionality you need from the outset. If you have bespoke or specific requirements however, there is the option to install additional apps.
Shopify have an entire library of apps in their Shopify App Store and this includes apps that perform a variety of different purposes and are suitable for different use cases.
Its completely free to browse the library, and you can even search via category to refine the results.
There are plenty of free apps, and a whole host of premium paid for apps to. A lot of apps work on a freemium model (where you get so much for free) but then you will need to pay to unlock more features or use from the app.
Again, apps are not always required but they are an optional expense that you may consider. If you wanted to expand the functionality of your store you can, but if you want to keep costs down they're not a necessity.
The cost of apps varies, but the paid apps generally have a monthly fee attached to them and that you will pay along with your Shopify plan each month. They are generally from $5-$10 per month.
I personally do not use many apps if any at all, but this may not be the case for you if your reading. The best thing to do is to start without any paid apps and then only install them if and when required.
Some apps even have Free Trials which is an excellent way to test them before you commit long term.
Likely costs so far: $0-$20 per month (e.g. 2 apps).
Theme (Optional)
Another potential cost that you may have is purchasing a premium theme. By default, Shopify offer a number of free themes that you can use completely free of charge. They are all professional, minimal and sleek by design and they load quickly and make your store intuitive and easy to use.
However, if the free themes do not suit your taste, or if you are looking for something different or even advanced fucntioanltiy, there are plenty of other options to consider.
A lot of premium options incur a one-time fee, but some also come with a monthly/yearly renewal fee. This cost will therefore likely differ depending on your preferences – or it may not exist at all.
I personally use a premium theme that was designed for higher conversions (see the Theme Sale Page). It comes with a whole host of apps which help to persuade your customers to purchase. If you want to look at my research on the topic then you can access that here.
Likely costs so far: $0-$147 (one-time fee).
Email Marketing (Optional)
Email Marketing is a highly effective strategy to retain customers, or even to get new customers to buy. Its a trialed and tested system that works on the premise that regularly communicating with customers gives you a higher chance of making sales.
If you have ever contemplated buying something, only to turn away and never to return then you can perhaps get a feel for why this can be so powerful. Normally, you would leave and simply forget about that product and never again consider buying it (especially from that specific store).
However, Email Marketing would mean that you are reminded about that product and that you have an incentive to return and buy it (discounts/offers etc.
With the right communications, at the right time, Email Marketing can make a big impact on your sales.
Email Marketing does require certain systems and software to set up. While there are some free Email Marketing system providers, cost is always involved at some stage.
Again, Email Marketing is optional – you do not have to do it, but it can help when leveraged properly and appropriately. Its one of those costs that will likely come in time.
I generally use GetResponse, and they work very well for my store and for automating, managing my communications to customers. However there are other options that you might want to consider.
Likely costs so far: $0-$15 per month.
Training Courses (Optional)
The last potential cost that I would like to cover here today is again completely optional. Courses are not for everyone and you may want to navigate the online landscape to find the information out yourself.
There is plenty of information available on YouTube and a number of free blogs that can teach you the ins and outs of running a Shopify and eCommerce store.
If you are looking for all the information in one place, and are looking for some more advanced training on several different areas, then a Training Course can be a great option.
Here, there is no shortage of available eCommerce courses, so it can be hard to find one that is not only cost-effective but it also equipped full of useful information.
Unfortunately, a lot of courses charge extortionate fees and are not worth the their price, time and effort. But just because there are examples of bad courses does not mean that you cannot get on one that will dramatically cut your learning curve and help you get set up, started and optimized sooner.
I've actually documented my research into the best eCommerce courses that you can read by clicking here.
Likely costs so far: $0-$297 one off cost.
Final Words
So, how much does it cost to run a Shopify Store? Having gone through each expected cost one by one lets do the math and see where we stand.
At minimum you are looking at around $330. This is for your hosting, store plan, and paid marketing campaigns. It excludes all optional extras regardless of how useful and effective they may be.
At the other end of the spectrum it can be anywhere between $1000 per month +. It all depends on how much money you have to invest, if you want a premium theme, apps, Email Marketing, training and high exposure through paid ads. In this case you are likely making a lot of sales and are investing into your business to make more.
Ultimately, the costs of running a Shopify Store are going to vary person to person, business to business.
The good thing with Shopify is that it provides you with all what you need for a flat monthly cost. When you compare it to other business models, or the cost of starting a brick and mortar store, its actually very cheap. It only becomes expensive when you add optional extras and spend beyond your means.
For the most part, your costs are going to be as expensive as you can manage and can afford them to be. There are of course mandatory foundational costs that you cannot avoid – just like any other business – but there are a lot of other areas you can reduce cost and expense.
Consider that a lot of your costs will be offset by your sales.
My best advice. Start with the minimal costs possible and then scale when and where appropriate.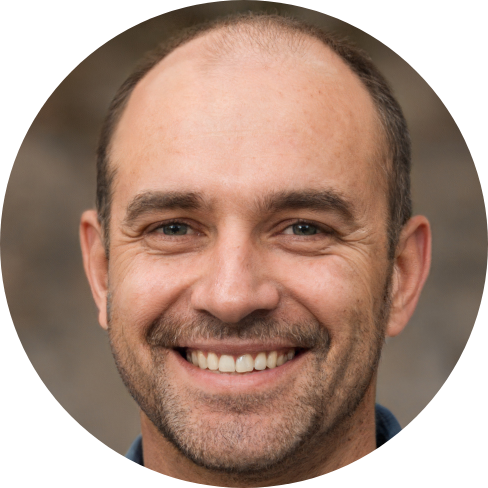 Hey, I'm Jeremy; a seasoned entrepreneur that has been earning his full time income online since 2005. My online business portfolio includes eCommerce stores and affiliate marketing niche sites. I also make money through Blockchain and Crypto. I created Unrivaled Review to share my knowledge, experience and recommendations for anyone looking to pursue such ventures.