If you want to build an eCommerce store, you are probably looking at several platforms and solutions. Shopify is the most popular, but what is it like to work with? How challenging is building a store from scratch and what is the ongoing management like? Having built numerous stores with Shopify, I would like to share with my experiences with you here today.
So, is Shopify easy to use? Yes, Shopify is very easy to use. It was designed with beginners in mind and is built on intuitive, simple interfaces and screens. Building a store can be done with a clean drag and drop builder. You can then manage your store easily in a back-end interface that gives you all of the tools and integrations accessible from one place.
Take a look for yourself; explore Shopify with a Risk Free 14 Day Trial
Shopify is an all-in-one solution; providing users access to functionality to build an online store, add products, and customize your stores design with a simple change in theme. The major benefit is that you can have a store set up in under an hour. This way, you can spend your energy, effort and finances on obtaining customers and making a profit.
Let us know take a closer look at Shopify and the various interfaces and features you can expect to see and use. We'll be covering most of the frequently used design tools alongside some of the more bespoke features too. Keep reading so that you can see whether Shopify meets your needs and current knowledge/experience levels.
Signing Up With Shopify
Getting started with Shopify is easy. All need you need to do is click here to visit the Free Trial page on Shopifys website.
The Free Trial is a comprehensive, fully inclusive trial that enables you to use all of the tools and functionality for 14 days. You do not need to enter your credit card at any stage.
If however, you want to pursue the solution beyond the trial period, you can enroll in one of their three plans. Shopify Basic, Shopify or Shopify Advanced.
Each one comes with a flat monthly fee which includes everything you will need including hosting, SSL and the ability to add and sell an unlimited number of products (and much more).
When you visit Shopify to get on a trial, all you need to enter is your email address and a password to create your account. Then run through a couple of simple questions about your business and what you are looking to sell.
Once done, you'll get an email to confirm your account and all of your login information.
From there, you'll be able to explore the Shopify dashboard:
This is also known as your back-end. This is where you will build out your store and access all of the tools. It's not what visitors see or how they experience your store.
In the backend interface, you'll notice some instructions and process steps to get your store set up and optimized quickly and effectively. You of course can do these straight away or a time that suits you best.
It's always a good idea to browse and navigate across all the options on the left hand side to see what is available and what you can do.
First and foremost however, it's a good idea to set up your settings.
Editing Your Store's Settings
By clicking the settings cog icon, you can manage all of the technical aspects of your store.
This includes payments, tax information, shipping preferences along with altering your checkout, sales channels, user permissions etc.
Taxes
Understanding and managing your tax obligations is tough. Especially when it comes to calculating them!
With taxes differing per state, county and even country – with their own requirements, rules and regulations – keeping up with all of these can be a real headache.
Shopify assists this entire process by providing these calculations all from one central interface.
When you set up your store, you can enter how you would like to collect taxes on orders, even if they are for international purchases.
Domestically, Shopify can calculate all of your tax requirements automatically with your business location you enter into your settings.
You can even delve deeper to analyse your taxes if and when required.
Shipping
Another string to the bow of Shopify are the long list of shipping carriers and options that are open to you. This enables you to obtain the most cost-effective shipping rate available.
Shopify automatically comes with their own shipping service which helps you to calculate rates, purchase and print shipping labels from directly inside your dashboard. You can choose to purchase individual labels, or in bulk, and them print them directly from your own computer. You can ship with some of the most popular and efficient carriers like DHL and UPS. Plus, having a Shopify store entitles you to leverage discounted shipping rates with such couriers.
Alternatively, there are integrations with the most popular shipping applications (including ShippingEasy.)
If you was to become a successful seller, you even have the option to negotiate your own rates with the popular shipping carriers including but not limited to UPS, FedEx and USPS. Just consider that you will need to be on the Shopify Advanced plan to do this.
Setting up Shopify Shipping is simple; all you need to do is head over to the Settings Tab (on the left hand panel), then click "Shipping" and then "Shipping Zones".
All you then need to do is select the carrier of your choice from the list presented to you.
You'll also have pre-calculated shipping rates presented to you, and the cost if you was to go with each of the carrier options.
Payments
To accept payments for orders from customers, there are a variety of payment processors that you can use. The benefit of Shopify is they are all integrated into the platform so you can manage them and get your customers to pay on your site (without being redirected elsewhere).
All you need to do is select your preferred payment processor from the range of options available; including PayPal, Stripe or using Shopifys own system called Shopify Payments.
Using Shopify Payments comes with a whole host of advantages, namely cheaper credit card processing rates and zero fees. This means for each sale you make you can save 0-2% which of course adds up over time.
Adding Products
Adding your products to your store is one of the most satisfying aspects of building your store. You can do so very quickly and effectively.
All you need to do is click the "Products " ab from the left hand panel and then "Add a Product".
From there, you'll enter the new product interface where you can add all of the information about your product including: name, description and price before you update your stock levels and add your products images.
Organising your store is easy as you can create and assign each product to a category. You can even tag them to organize them further.
There is also the option to add a number of extras, like product weight, shipping information and product variants (like colours, styles or sizes).
Once all of your products have been added, you can then choose to feature them on your storefront.
Managing Your Inventory and Stock
This can be done per product (on each product page) or it can be done in bulk via the "Inventory" tab and mass editing functionality.
You can set product quantities and update your prices (even editing them per variant or product) as needs be.
Plus, you can even set up notifications that update you as you make sales and any products start to run low in stock.
Promotions, Offers and Discounts
Setting up store-wide promotions, special offers or specific discounts is all possible with Shopify.
In fact, theres an entire tool available for this purpose.
If you click the "Discounts" tab on the left hand panel, you will be able to set up discounts or even coupons for your store.
Theres a lot of flexibility here; if you wanted to set them up for specific products, a certain amount of time, dates or even to specific customer types.
The best part about offering discounts is that you can set them in numerous ways. You can offer reductions as a percentage, fixed amount, offer free shipping or offer buy one get x number free.
You can also choose to do this inventory wide or product specific too.
Additionally, you also have the option to promote your products via emails including abandoned cart notifications.
Changing Store Design/Theme
Shopify stores look minimalistic and professional by default. They are built with intuitive themes that even a complete beginner can set up, manage, alter and use. No technical skill or coding knowledge is required.
Regarding website design, Shopify offer a wealth of free themes that you can install onto your store in seconds. This will give your store an optimized layout that is ready for launch.
There are also hundreds of premium themes available on the Shopify marketplace (ranging in price but mostly around $90-$180), and other themes by third party developers that you can opt for if necessary. Some even have conversion boosting applications included.
Themes make your store pop and come to life. They are easy to chance and easy to update.
When it comes to editing your theme, perhaps the best and easiest way is to use the drag and drop functionality.
Each part of your store is known as a section. You can quickly and easily add, edit and rearrange sections by dragging and dropping.
So, if you wanted to put extra emphasis onto a specific product, move text, display a gallery via a courasell or even add a map you can.
Dragging each section and elements around wi help you to get the design you desire.
If you did have technical knowledge and an understanding of HTML, or wanted to make further customizations, it is also possible.
You would need to do this by editing your stores templates and files. This shouldn't be attempted unless you know what you are doing but it's nice to know you can! Shopify support can also help out if needed. And you can contact them 24/7.
Shopify Mobile App
Another major perk of Shopify as an eCommerce solution is the mobile app.
You can completely manage your store on the go; whether that be checking orders, editing products, assigning staff members etc.
The app is available for all store owners and is updated live in real time. You can see a range of analytics and metrics too, including live visitor counts on your store.
Additionally, if you were to receive an order you would be alerted via your phone. This not only helps you to stay on top of orders, but gives you a quick insight into the performance of your store
You can even fulfill, refund, or archive orders which enables you to practically run your store even on the go.
Final Verdict
The truth is, Shopify is just not that hard to use. In fact, its quite the opposite.
As you can see, the interfaces are crisp; navigation is easy and its clear where you need to go to undertake certain tasks.
Shopify is easy to use. Why don't you sign up, have a play and see for yourself?
Its completely free to do so – there is no obligation to commit to a plan and no credit cards are required.
Its risk free. And fun.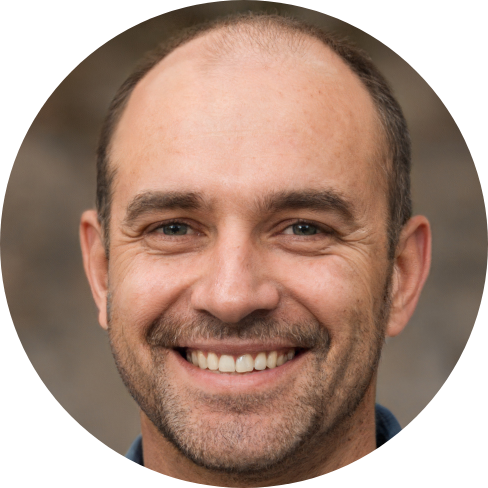 Hey, I'm Jeremy; a seasoned entrepreneur that has been earning his full time income online since 2005. My online business portfolio includes eCommerce stores and affiliate marketing niche sites. I also make money through Blockchain and Crypto. I created Unrivaled Review to share my knowledge, experience and recommendations for anyone looking to pursue such ventures.