If you are looking to run a successful Shopify store, then you are going to need to look at your theme. Your theme is paramount; being the face of your business. Being aware of its importance, I decided to spend some time researching for the best themes that have been designed to convert and increase your sales.
It is always surprising to see how many Shopify Stores will spend a lot of money and time learning the ins and outs of the eCommerce business model, yet fail to invest in a theme that is ultimately the foundation of the business.
In other words, if you rely on a free theme, you are unlikely ever going to be able to get to the level of sales that can be possible.
So today, I'm going to show you why a simple change in the theme will increase your conversion rates.
There are countless Shopify themes available and while most of them may look great, they just do not provide the functionality that is required to make your sell.
In other words, they usually do not load correctly on mobile devices, they don't make it easy for your customers to checkout, there are no product upsells. I could go on.
So what is the Best Converting Shopify Theme? My favorite Shopify theme designed for conversions from thorough research and experience is eCom Turbo. You can completely customize your entire store, it's fast loading, mobile responsive, SEO-optimized, has over 15 sale boosting applications built-in and it is cost-effective compared to other premium themes on the market. Applications like Discount Popups, Cash Boosting Upsells, Scarcity Timers are all included which are known to make a considerable difference on sales and all come free and pre-built into this theme. 
Despite this being my favorite, you may have different requirements.
Let us now look at some of the ways to find the right theme for you and why it is so important to do so.
This is not just any old list; it's a thoroughly researched, widely critiqued, tested, and hand-picked selection.
Finding Your Theme
The list below will make it incredibly easy to find your ideal and most optimal store design.
It will help you boost your sales and become more profitable, and it will help you to get your new theme set up quickly, easily, and effectively.
The themes in this list have all been identified through countless hours of research, trial, and thorough testing so that you can get a Shopify theme that makes you more sales.
If you own a general store or operate in a targeted niche, if you have hundreds of products or just one single product, there is a theme for everyone below.
The themes we include will help you make your store visitors connect with you and want to buy from you, they are all incredibly minimalist, sleek, and professional looking. But here's why the themes below are so effective…
A store that is designed well will make more sales!
The themes included below are designed for a premium user experience and responsiveness in mind.
They all come pre-packed with several styles, colors, and fonts, alongside a plethora of supporting tools, extensions, and plugins.
The themes below really stand out from the rest. They come with a wide range of technical functionality that will make your store unique and stand out.
Your store will rank well in the search engines. It will load much much faster and it will make your customer commit to buying from you.
Using an optimized theme can make a significant difference.
In this post, you will discover:
What features and functionality that you need to have included in your Shopify theme,
Things to avoid and look out for,
Our hand-picked recommendations for ease of use, that are renown for higher sales.
The Importance of Your Shopify Theme
With an Online eCommerce or Dropshipping store, the design of your site is critical.
It will be the difference between success – making thousands of dollars month on month or failing miserably, and seeing those dreaded abandoned cart messages.
I know you just want to get your new store up and running quickly, but in order for you to succeed with the eCommerce or Dropshipping business model, it is imperative to use the right theme from the very get-go.
And if not, you switch over to a premium theme at the earliest opportunity.
That's why I've undertaken the research to find only the most premium themes.
I've tested a lot of free themes, and several premium themes (including many on the list below) in my time on my own stores.
What Makes an Ideal Shopify Theme?
Having a theme that fits your business brand and style is crucial, but what is more so, is that your online store has the technical functionalities and abilities to thrive.
It needs to be user-friendly, it needs to load quickly, it needs to get your visitor's eyes on the right elements of the page, and so on and so forth. 
When you are looking for a Shopify Theme for your store, you should look for one that includes:
A clean minimalist design, easy to use and navigate
Is easily customizable,
Works across browsers and devices
Has a responsive design (both Desktop/Mobile)
Is SEO-friendly (Search Engine Optimization)
Excellent Expert Customer support,
Developed through Quality coding,
Has Excellent Reviews and Recommendations
All of these features above have been considered and all come as standard as part of our collection below. So without further ado, let's get started
Best Converting Shopify Themes
Warning: the following themes will improve your store's performance, user experience and help increase your sales.
eCom Turbo (Editors Choice – From $197)
The eCom Turbo Theme was built and designed by Franklin Hatchett; an online dropshipping pro who has built several multi-million revenue-generating Shopify stores.
First and foremost, it will increase your sales.
It is the result of identifying and trying to overcome the regular pain points and difficulties that occur with the majority of free Shopify themes.
He made it his mission to overcome regular abandoned cart messages, failed purchases, and high traffic without sales.
As such, he undertook extensive heat mapping to identify where and how his visitors clicked, how long they remained on certain pages, and what they did in his store.
But he went a step further and delved into the research into purchasing psychology to further understand when and how an online transaction takes place.
The result = eCom Turbo. It will make purchasing products from your store far easier for all of your visitors.
It will help ensure that they decide to go ahead and purchase before they leave. An example of this functionality; is several warning flags if a visitor has products in their cart and tries to leave your store.
eCom Turbo has been built for simplicity but has been developed to include the most useful apps that have been proven to boost conversions (as per the science mentioned above).
The conversion-boosting apps that you will get with this theme are worth over $900 in license fees alone.
This is how much they will cost you if you decided to sign up to them via the official Shopify App store. And yes, these are monthly reoccurring fees!
The apps that you will gain instant access to include:
Cash Boosting Up-sells (similar and related products are suggested),
Scarcity Timers (stock looks as if it is low),
Custom Delivery Badges and Footers (Shipping Promises),
Clean Call-To-Actions (Buy-now buttons),
Urgency Sales Tickers (pressurizing your customers to buy right now), Trust Badges (So your visitors will provide their sensitive information e.g. card details)
Profit Boosting Cart Buttons (Easy add-to-cart functionality and pressures).
These, used by Franklin and many of his successful students, make all the difference.
They give your visitors a reason to connect with your brand, a reason to decide that they need your products.
They dramatically increase impulse purchases which is exactly what you are looking to achieve.
Better yet, the eCom Turbo theme comes with complete homepage customization, layouts, colors, titles, and prices.
This means you can completely, quickly, and easily change the entire look and feel of your store. Whether its the home page or individual product pages, you can edit them!
It has also been designed for insanely fast loading and page speed times. You will get this immediately upon installation. There is no need to touch any complicated code or have any understanding of HTML or other coding languages.
You can quite literally download the theme, install and set up the apps – in around 10 minutes! Then it will run efficiently and effectively forevermore.
The reason why we rate this theme so highly is that you also gain access to top-quality support (24/7) and exclusive training videos showing you exactly how to set up and make the most out of the theme.
There is even free eCom training and theme support training and installation videos included.
This is the theme I suggest if you are really adamant and serious about making an income online!
Booster Theme (Runner Up – From $179)
The Booster Theme is another widely used Shopify theme (that is powering over 3800 online stores).
It is similar to eCom Turbo, in that it is equipped with specific sale-boosting applications. There are over 10 apps that immediately become available to you on installation, and you can enable and disable them as you wish.
This theme is better aligned to promote one or two products; it isn't as customizable as eCom Turbo.
But it does load and works great on both Desktop and Mobile devices – which many free themes are not.
One particular feature that is known to boost sales is that when loaded via mobile, the theme will present your product title, image, pricing, and the buy button above the fold.
This makes it very easy for your visitors to make a purchase, and know exactly how to do that. This eliminates scrolling entirely and difficulty finding the buy button which is a known killer of sales.
The Booster Theme is a bit more expensive than eCom Turbo which is another reason why it comes in as a runner-up.
However, it's fully equipped and was built to be a theme for conversions which is exactly what you are looking to do.
Jasper (Third Place – $499)
This is one of the most customizable and adaptable themes available. It was developed for serious online sellers and already successful stores.
This is the theme for customization. If you want to edit and change every element of your store then this theme is for you.
You get 14 different homepage templates with this theme. That's 14 different themes in one essentially.
All of which can be easily modified, and you can simply, easily and quickly deploy any one of them onto your store.
The templates enable you to market your products as much or as little as you like. There are a number of flexible layout options to do this.
One of the major benefits of this theme is the ability to install either a Full-width Layout or Boxed layout (on home and product ages).
You can also add up to 10 different sections on a page – this really helps your customers navigate and find the products that they want. Here's the various elements you can add:
Sliders
Carousels
Grids
Products (2, 3, 4, 5 or 6 products per row)
Newsletters
Social Links
Tabs
Google Maps
This theme enables you to get the look, design and feel for your store. It really helps you create your own unique identity and brand image.
It also provides you with a number of extra features to improve your user experience and ultimately sales: Header styles, Footer styles, Style management (fonts, colors), Import/Export functionality, Mega-Menus, Autocomplete Searches, Multi-Currencies, Custom Pop-Ups and more.
The reason why this theme comes in at Third Place is because it costs $499. That's a big investment if your store is not already profitable.
So, if you are making sales and want to take it to the next level, this theme is for you.
Claue ($60)
Claue is a theme that is designed primarily for eCommerce stores in the Fashion, Beauty, Furniture, Jewelry, Health and Wellness ncihes. It an incredibly modern, crisp and minimalist design and one of the most sought after themes for fashion stores.
This Shopify theme integrates synergistically with social media, and would be great if you have a large social media following for your brand.
For example, this theme works incredibly well with Instagram and will help you with building traffic and clickable links.
It also comes with a number of Homepage layout variations, sliders, unlimited color options, Google Web Fonts integration and much more.
Its a fully responsive design. You will notice the high performance and there is extensive documentation to set it up and get the most from it.
April ($60)
April is great for its simplicity and colorful, flat design. By keeping the site arty, you'll be sure to keep your visitors on your site.
Over 20 different unique designs and layouts are available with this theme. You also benefit from free and useful features to make your website design easier. There is also extensive documentation and support available.
Additionally there are a host of free premium extensions and plugins included to make your website creation easier (Multi-Currency, Add-To-Cart Popup Messages, Google Map Integration and Social Sharing functionality.
The powerful Admin Panel lets you view your analytics far more effectively, to truly understand your visitors behavior on your site. This can help you optimize further and help you increase your conversions.
Drexel ($83)
The Drexel theme is another fantastic and minimalist design. It has been built for speed, receiving some of the highest scores on Pingdom out of the themes we tested.
The drag and drop editor makes it easy to customize every aspect of your store. If you rely on page speed, and want a crisp and clean feel, then this theme could be for you.
Its fully responsive and works well for stores that have a lot of products that you want to feature.
NexGeek ($59)
As the name suggests, this theme has been created for stores that sell Technology, Digital or Gaming Products.
This theme has a range of high-spec functionality, the most notable being: Full-Width Layout and Boxed Layout, Drag and Drop sections, HTML5 & CSS3 & Sass CSS.
One of the major perks of this theme is the ability to add unlimited product filtering. This can be really useful in the tech and gadget niche as you need to get specific with the variations of products that you may stock.
Mega Shop ($69)
The MegaShop theme is designed for General Stores in mind, or stores that have high inventory or a range of products for sale. This theme prides itself in quick and easy set up, whereby some users have reported this being as quickly as 1 minute!
Several of the functionalities are unique and are not included in some of the other themes on the list.
Some of the best examples of this are Video Slideshow, Mobile Slideshow, Google Rich Snippets and Customer reviews are some of which to note.
Organie ($56)
Organie is the shop for any Organic, Health Food, Supplement, Fitness or Wellness Store. It would be perfect for all business types like store, farm, cake or flower shops.
Its a beautiful Shopify theme which includes Demo content that you can use to get your store ready in just few clicks. With 8+ Homepages, the theme is sure to capture your customers the moment they land on your site!
Its incredibly intuitive and light, and really helps to build your brand image around quality.
PetMart ($89)
This list has comprised primarily of themes for Fashion, Beauty, Technology or General Stores. We thought it would be a good idea to look for a theme specific for Animals and Pets.
The PetMart theme is perfect if you are looking to start or update your own online store for pet merchandise, pet food, pet toys, etc. With 3 layout options, Product Carousels and Product Hover and Quick Views, this theme packs a lot of power.
GameWorld ($59)
If your store is related to a game or the gaming niche in general, this theme is likely for you. it has a similar look and feel to some of the largest gaming retailers websites. Therefore it will feel familiar to your customers.
It is fully responsive, comes with blog functionality, and it runs at a faster speed because it was built on Bootstrap 3 coding.
You will have the choice of two styles with GameWorld – light and dark. These completely changes the look and feel of your store but you can use them as a base and customize them after.
This is a highly specific theme for gaming so it is not ideal if you do not operate in this space.
The Verdict!
I've reviewed a number of Shopify themes in this article, I've researched analysed, looked through and tested a lot of specification and functionality. I've also read a lot of customer reviews.
Whilst there is a theme for everyone in this list, regardless of your niche, if you are looking specifically for conversions then your best option is Ecom Turbo.
It comes with advanced functionality that you just do not have access to with the others listed above.
Moreover, you can install it on any site and customize it to your particular industry and niche.
Many of the other themes featured on the list are niche specific, meaning that they are fantastic solutions if you sell certain products in certain industries. Organie is great for example for the 'organic market'. Whilst this can make your store look great, they will not necessarily increase your sales in and by themselves.
Ecom Turbo on the other hand, was designed by a successful Shopify store owner who has identified the purchasing behaviors that make a store succeed.
Its the result of analytics, heat mapping, site activity research and advert review into what works and what doesn't.
As such, the Ecom Turbo theme comes pre-packed with converting apps that are scientifically proven to increase sales.
Click Here to TurboCharge Your Shopify Store Today!
Final Words
In order to optimize your store for conversions, you're going to need to invest some money into your business.
If you're running expensive social media ads, then purchasing a premium Shopify theme is a crucial part of your ultimate success. If you're content with low conversion rates then sticking to one of the free themes is the thing you should probably do.
Hopefully, after looking through our list, you will now know that you can get set up quickly and effectively. You will know how to optimize your store for sales from the very outset.
All themes in this collection are perfect for anyone looking to create a professional, clean, responsive store in 2022. They are not just great visually, they are great for performance.
Even a beginner, with no coding experience, can successfully build, manage and grow their eCommerce store on Shopify with any of these themes. They all take care of the technical aspects without you needing to learn or to worry.
And if you did run into a problem – they all have a technical and customer support team ready and waiting to assist.
So what are you waiting for? Choose a theme and optimize your store today!
The Clear Favorites Are:
After researching and reviewing all of the themes, in each niche, I believe the best Shopify themes are:
eCom Turbo for complete and comprehensive conversion boosting theme.
Booster Theme for its conversion boosting apps and unique style.
Jasper for it's customization and huge library of pre-made layouts and templates.
I hope you have enjoyed this guide, all the best with your store!
FAQs
Can I Just Use a Free Shopify Theme?
Whilst Free Themes can look great, and whilst you can use a free theme (particularly when setting up your Shopify Store) they tend to lack the ability to fully customize, or key functionality and applications that come pre-built into paid themes.
Some paid themes, like eCom Turbo, include 'conversion boosting' apps, because, as the name suggests they statistically speaking, cause a boost in conversions through scientific-based psychological phenomena like Scarcity Timers, limited-time offers/promotions etc.
You can purchase these applications on the Shopify platform, but this will cost you monthly recurring licencing fees.
Does My Store Need To Be Mobile Responsive?
Absolutely. With an increase in mobile phone usage, on-the-go internet web browsing, and search engine preferences for users on mobile devices, having a mobile-responsive store them is imperative if not essential.
A mobile responsive theme loads your store correctly across devices. So it will work the same on desktop and mobile devices/tablets.
The sizing and resolutions will fit the screen no matter how the visitor accesses your store. This is crucial for ensuring user friendliness, the ability to browse and purchase on your store, and for keeping your bounce rate low.
Most free themes are not mobile-responsive. and are poorly coded. This means they do not work very well on both desktop and mobile devices. They tend to load the desktop version of the store, even if your visitor is on their mobile.
This causes difficulty in your visitors using your store, breaks apps, and increases the time the store takes to load. Three things you desperately want to avoid
The themes on this list are all fully-mobile responsive and will load optimally for your store visitors – regardless of their mobile devices' operating system whether they are on iOS or Android.
Do I Require Coding Knowledge To Use A Shopify Theme From This List?
No. All the themes above do not require altering/updating or changing. You therefore do not need to understand or know how to code.
A lot of free themes do not get updated regularly. This can cause problems with applications and store add-ons when Shopify updates its software. They can end up breaking or work inefficiently on your store.
The themes in this list all come with lifetime regular updates, and provide technical support and assistance if you did run into any problems.
Moreover, you will be able to contact them to help you update your theme/customize it beyond its default coding. This is not possible or likely without significant cost with a standard free theme.
How Do I Set Up A Shopify Theme From This List?
Download and Upload. That's pretty much it. Once you have paid for a theme, you can download it on the next page to your local hard drive. You then need to upload it on Shopify.
Once you have uploaded your theme and activate it – from there you will just need to set up a few minor settings/applications that come included and you are there. You can do all this in under 10 minutes.
Can These Shopify Themes Be Used On Multiple Shopify Stores I Own?
Depending on your preference, you can use a theme on this list for one/multiple stores.
It is cheaper to purchase one licence if you have one store. However, if you have several stores, it will be cheaper to invest in the unlimited version of the licence.
For example, with the eCom Turbo theme, you can purchase an unlimited licence for only $50 more. This would make more sense if you were looking to set up multiple stores today, or in the future.
Can These Shopify Themes Be Installed on WordPress or Any Other CMS (Content Management Systems)?
Unfortunately not. The themes on this list only work on Shopify. They are therefore not suitable for WordPress or other CMS (Content Management Systems).
Do I Receive Any Bonuses/Extras When Buying A Shopify Theme?
eCom Turbo comes with a range of Extras and Bonuses when you purchase this theme.
These include access to a Private Facebook Group (of fellow Shopify Store owners), Full Theme Training (how to set up, customize and get the most from) and Bonus eCom Training (how to succeed with eCommerce).
The other themes on the list are not providing Extras/Bonuses at this moment in time.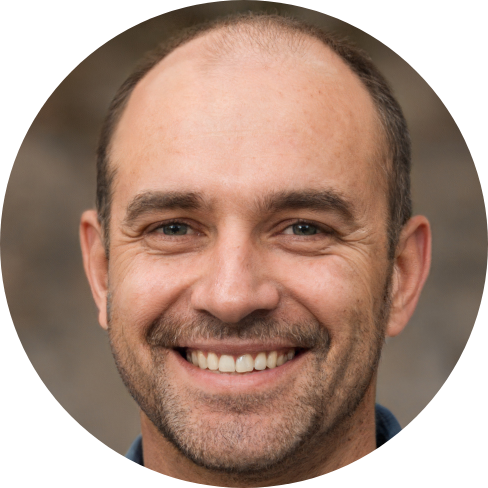 Hey, I'm Jeremy; a seasoned entrepreneur that has been earning his full time income online since 2005. My online business portfolio includes eCommerce stores and affiliate marketing niche sites. I also make money through Blockchain and Crypto. I created Unrivaled Review to share my knowledge, experience and recommendations for anyone looking to pursue such ventures.