If you are thinking about running an online eCommerce store, you will probably be looking around at the various platforms that enable you to build and manage one. You will likely have come across Shopify. But what is it like to work with? Is it a good solution for beginners or is it complicated and best for those with coding experience and knowledge? Having built numerous stores with Shopify, I would like to share with you my experiences around the topic here today.
So, is Shopify hard to use? Shopify is one of the easiest platforms to use. You can learn to build and manage an online eCommerce store with minimal time and experience. The interfaces are simple, and most actions can be completed in a couple of clicks from the Shopify Admin Dashboard. It is ideal for beginners and does not require a knowledge or experience of any complicated coding. All Shopify plans include all of the tools you will ever need – where additional one-click installs of applications are available for additional functionality if required.
One of the best things about Shopify is that it enables you to get set up and started with a store quickly. However, you can equally spend a lot of time customizing and optimizing your store with advanced customizations if required.
It caters for the needs of most store owners; regardless of needs, preferences and product inventory. Its versatile while being equally powerful. Hopefully I can illustrate this in the sections below.
Click here to visit Shopify and benefit from your exclusive free trial
How Hard Is Shopify To Use?
Beginning to use a new platform can often be daunting. Especially if you feel that you do not have an understanding of what it can do just yet.
Going further, you may not even have much experience of building out websites online. Either way nobody wants to be bogged down in complicated coding.
Thankfully, Shopify have designed an experience that enables you to build and manage your store from couple of clean, minimal interfaces.
Let us know take a closer look at what the platform looks like and how you would go through the process steps of building a store:
Signing Up
One of the best aspects of Shopify is that you can sign up to a Free Trial (without the need to enter your Credit Card information).
It enables you to test the functionality and capabilities of the tool for an extended period before committing long term.
Signing up is simple and takes only a few minutes. All you need to do is enter your email address, name your store and enter a few basic questions. A trial will be activated by default.
Once done, you'll be taken directly into your Shopify Dashboard. This will be the back-end where you make all the changes that your store visitors/customers see on the front end.
Setting Your Your Store
There are a number of online screen prompts that direct you exactly to what needs to be done, and in what order, right from the very beginning:
You can go through these process steps one by one. Once your done, you will be technically ready to launch.
As you can see, there is even a Getting Started resource available. This is not required but it can be helpful. It includes a free course that will help you learn:
How to grow your business with Shopify
How to design your online store
How to ship your product and get paid
How to create happy, repeat customers
How to launch your store
You will also receive suggestions for how to kickstart your sales with a $0 budget.
The course is designed to be followed at your own pace and it can be accessed on any device.
Personally, I have never found it necessary to watch the course – but its nice to know it is there.
Adding Products
Products are the essence of an online store, so we need to be able to upload them easily, with all the information a potential customer would need.
Thankfully, the interface is clean and enables you to quickly go through and add all the required elements. You can add products names, descriptions and organize all of your products into collections from this one interface.
You'll also be able to set pricing, inventory levels and set shipping rates by product.
Editing Your Store Layout
When you first start a store, the 'Debut' theme will be applied by default. The great thing is, you can use this as a base template to quickly get up and running.
Otherwise, you can easily change your theme. There are actually others options available on the Shopify Store (both free and paid) or you can even get a theme from a third-party developer.
Either way, your theme is what provides you with your stores general look and feel. It includes everything from the color coding, to the settings to the layout. All of which, can be customized further if required.
Selecting a theme is easy, as is customizing it to suit your needs.
Here's just how simple it is to do so. The following is what the 'editing theme' interface looks like:
Here you can change every aspect of how your store looks to your customers. The great thing is you can see how your store will look in real-time as it updates as you make the changes.
On the left, you have what are known as 'sections'. These are the design elements on the store. So for example, the header is the big image at the top. You could set this to your branding, your logo or alternatively, you could remove this section altogether.
Each section is drag and drop, and simply by going through and clicking on each of the sections enables you to change them.
By the time you have gone through all of the sections you will have a store layout and design just how you want it.
You can even see what your store will look like on all devices; Desktop, Mobile and Tablet.
Lastly, there is a 'settings' tab – this enables you to make changes such as colour schemes, typography (text design), connections to Social Media accounts and the customization of your checkout.
Managing Your Store
Once you have added products, built out your store and launched, you will need to manage it. This is especially true when you start making sales.
Shopify have enabled this process to be simple and effective.
From your Shopify Admin Dashboard, all you need to do is navigate through the panel on the left hand side of the screen.
You can check on your: orders, products, customers, analytics, marketing, add discounts and add applications for additional store functionality.
The analytics aspect of Shopify is amazing. You can get a thorough understanding on everything from sales, through to customer acquisition, customer behavior and store performance.
Why Shopify Is Ideal
Hopefully by seeing some of the core interfaces that you will be working with helps to give you an understanding that this is not a difficult platform to use. But beyond just complexity, there are other reasons in why Shopify is ideal to use for an online store.
Here are the main ones:
Fully-customizable – Shopify was designed to give the store owner the ability to change what they want on their store; whether this be in general design, style or something more granular. Either way, every aspect of your store can be changed.
Thousands and Themes – both new and paid that you can get started with out of the box. These all help you to build a professional brand and not just a store.
Applications – while Shopify comes with all the tools you would need – there are also thousands of apps that can help boost functionality of your store, support your business operations, automate and just generally make things easier for you. There are free and paid apps that can easily be installed and de-activated as and when require.
Full Blogging Platform – Shopify has an in-built blogging platform integrated into all stores. This makes it operate more like a website and enables store owners to use content marketing to drive traffic and customers to their store. Blogging has all the features you would need, such as all the aspects required for Search Engine Optimization (SEO), formatting and more.
Cost-effective – one time monthly cost that covers everything you need and all the functionality you use. This includes hosting, website security (SSL) and all of the tools e.g. process payment tools.
Support Team – if you ever run into an issue or need support, Shopify have a team that operates 24/7. That can help you regardless of what you need support with.
Coding – while coding never needs to be touched and you can do all that you need to without considering it – equally, you can make changes if you did want to. This is ideal for those with coding knowledge or if you wanted to make changes in this way. Its easy enough to access, yet concealed away enough so that you do not open it up by mistake.
Free Trial – enables a completely risk free opportunity to test Shopify and how it works. You do not need to commit to a paid plan and can cancel at any time
Final Words
Shopify was built for simplicity while being incredibly powerful. It provides store owners with all that they need to get started, manage and scale an online business.
Its no surprise to learn that it is powering over 500,000 online stores. Its for very good reason. I can personally attest to how effective it is, especially when you consider and compare it to other alternatives such as Woo-commerce and WordPress.
As you can see, building and managing a Shopify store can be done through a few clean, minimal and simple interfaces.
You do not need to learn or alter any complicated coding, and you have a lot of options and freedom when it comes to customizing your store.
Additionally, having the pre-applied 'Debut' theme ready to work with from the outset can make it an out of the box solution. Failing this, there are thousands of other themes that can give your store the style and layout you need in just a few clicks.
With a thorough 'getting started' course available for free, a fantastic support team who can answer any questions you may have, and a Free Trial, it's worth a play at the very least.
All in all, how hard a platform is to use depends mainly on how much time it takes to learn and work with. Thankfully, for Shopify, it's minimal.
Get Your Shopify Free Trial And Build Your eCommerce Store Today
Have other questions on the Shopify platform and looking to learn more, my following guides may be of help: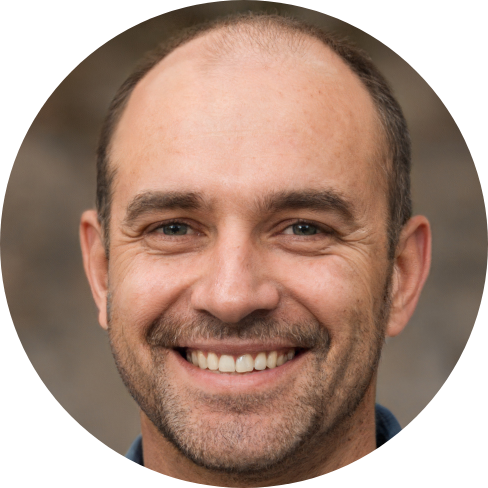 Hey, I'm Jeremy; a seasoned entrepreneur that has been earning his full time income online since 2005. My online business portfolio includes eCommerce stores and affiliate marketing niche sites. I also make money through Blockchain and Crypto. I created Unrivaled Review to share my knowledge, experience and recommendations for anyone looking to pursue such ventures.