If you are looking to build an eCommerce store on the Shopify platform, then it is useful to know some of the main reasons why Shopify Stores Fail.
The truth is, running and scaling an eCommerce store can be a hugely profitable opportunity in 2019 and beyond; there's limited startup costs, low barriers to entry and you can get set up and running relatively quickly. There's also dozens of online marketing strategies to utilize which provide affordable and precise targeting.
So what could all go wrong? What can turn this opportunity into a potential costly nightmare? That is what I hope to clarify in this article today.
If you can learn how to set up a store correctly from the outset, then your overall chance and likelihood of success will be far more likely.
If you're in a hurry, jump straight to my recommended solution to overcome all of the potential issues below. You'll also learn how to dramatically increase the speed of your learning and gather skills and knowledge that will help you to build a long-term profitable online business.
Why Shopify Stores Fail – Top Reasons
Let us know take a look at some of the main reasons why new eCommerce store owners fail so you can hopefully avoid a similar fate.
#1 – Inadequate and/or Ineffective Research
Without doubt one of the most important and fundamental pillars of an eCommerce store is the niche is operates in and the products that are sold. Get this wrong and the chances of failure dramatically increase even before the store is built!
This is a really costly and frequent mistake made by beginners who are keen to get set up with a store and get started. Products are often selected on a market trend or hunch rather than dedicated market analysis of a niche and the target audience those products are going to be sold to. There is no consideration of seasonal purchasing behaviors, long term market growth, competition etc.
Without the proper due diligence, it can be easy to enter a niche that is too saturated with products. Where there is a considerable amount of competition. Sometimes it can be competition from fellow dropshippers; other times it will be competition with global brands and recognized international stores.
The result of that is often poor profit margins, overly-expensive ad campaigns, and the inability to differentiate from the hundreds of other sellers in that space.
Research also expands to the supplier and ensuring that a supplier can fulfill orders of high standard, on time, to budget etc. What's the good of a finding a high quality product, that's cheap to source, if it arrives in 2-3 weeks once an order is placed. Little to none.
Thankfully there are dozens of free online tools that are available to research a Niche, individual products etc.
Tools like Google Keyword Planner, Google Trends and Social Media are all fantastic places to start. From there, there are more advanced strategies to analyze data and statistics to confirm viability before any commitment.
Ultimately, its important to enter a Niche with a passionate audience. Ideally, a niche that has limited competition, no recognized leading brands and has a wealth of opportunities (be it marketing, sourcing etc).
Its crucial to enter a niche that is truly profitable? Where a lot of eCommerce store owners go wrong is they enter a niche around their passion. Often there is little opportunity in that market especially the ability to offer something a bit different.
#2 – Poor Product Choices
In many ways this follows #1 and conducting appropriate and effective research. Products are ultimately the second part of the research process.
Products are what an eCommerce store relies on; it doesn't matter how little competition there is, how cheaply products a sourced etc. If desirable products are not on offer then its not possible succeed.
What makes a product desirable will differ from Niche to Niche, but generally its about offering products that are unique, appear to be in limited supply, will provide some kind of tangible benefit to the consumer, is considerably cheaper to alternatives, is more premium than from other stores etc.
The truth is, being successful with a Shopify Store is not just about throwing together a store and listing generic products that can be purchasing from any given store. That just does not work and store owners who fall victim to this mistake end up spending a lot of time and money marketing products that will never sell.
And just because a product appears to have a high sales potential, it doesn't always mean it will sell. Take an quirky iPhone Case, whereby marketplaces like Amazon and AliExpress show that thousands of orders are placed on a daily basis. Its important to consider that customers have an abundance of opportunities, outlets and methods to purchase one of these cases elsewhere.
Chances are, there are hundreds of other Shopify Store owners selling the same very product and advertising it directly to the same audience.
Another factor to consider when selecting products is avoiding those with too low profit margins. While it might sound exciting to obtain sales and get customers by selling products cheap, consider that the reason for a store is to generate profit and not revenue. The higher the profit margins the less required to sell to make money.
Consider these two scenarios:
Selling 1,000 items at $10
Selling 100 items at $100
The result from both = $10,000.
Option two is considerably easier to scale, requires less work, will incur less fees and has a lower risk. Issues are lower as there are less transactions to take care of.
Now there is a balance and a fine line; there is a business model all around selling High Ticket Items (e.g. $1000 product sales +). However, this strategy comes with a wealth of risks – orders are more infrequent, products are harder to market, customers expect considerably superior quality items, refunds can prove challenging as well as cash flow etc.
Getting this balance is tough, but incredibly important to a stores long term success.
#3 – No Investment
While eCommerce is a great option to get started with minimal costs, this does not mean that it will not take investment in order for optimal results.
Sure, an eCommerce score can be scaled keeping operational costs low and lean, but there are going to be things to invest in ahead of time (before any profit starts to come in). Then there are costs that will help the store scale and to fully obtain all of the benefits this business model can provide.
Here are just some of the costs that store owners should consider (although many often neglect):
Shopify Platform Fees (beyond the Free Trial),
Social Media Marketing Ad Costs (Facebook/Instagram etc),
Any Comprehensive Training (my recommended cost effective yet in-depth training is eCom Elites)
Application/ Software/ Theme Fees
Virtual Assistants/Outsourcing
By investing wisely, a lot of money can be saved in the long-run. It can prevent reckless spending down the line through calculated decisions first time round. For example, by understanding how to build a marketing campaign, scale it when it succeeds, and kill at the right time, optimal ROI will be achieved compared to just playing the guessing game. Unfortunately this is where a lot of store owners go wrong.
This is where a comprehensive online training can prove all the difference.
#4 – Poorly Designed Store (Inadequate Theme)
Store Design and User Experience is a huge factor in a stores success. If a stores visitors cannot easily find products, payment options, product information etc then can they physically place an order?
Beyond this, if a store does not place any emphasis or pressure for a visitor to convert then chances are they will put it off and purchase later. Which, they never usually do.
There a lots of cases reported online whereby store owners are generating thousands of visitors yet are unable to get any sales. Abandoned Carts are commonplace among these sellers. This is 9 times out of 10 due to reliance on a poorly designed and often free theme.
Now as great as Shopify is, it is not perfect out of the box. The free themes available are limited in terms of functionality and features and they are missing a host of tools that can really help to drive interest in products and make a visitor commit to a purchase.
This follows on from the previous tip; investing in a high converting theme can cause a dramatic surge in sales. Plus, it can save a lot of money in the long run as these apps cost a monthly recurring fee when purchased independently via the Shopify Marketplace.
Why. because themes with conversion boosting applications provide Social Proof, Scarcity and Authority – three of the six principles of persuasion outlined by Dr Robert Cialdini.
Its all about persuading visitors they need products and they need them now. Getting the store to work for the owner is all part of this process.
#5 – Poorly Performing Ads
Social Media has enabled eCommerce store owners to directly market their products to closely targeted audiences at affordable prices.
The problem occurs when ads and campaigns are not set up correctly, optimized, scaled or cut at the appropriate times. This can result in bloated ad spend and a poor return on investment (ROI) if not managed properly.
Facebook/ Instagram and a number of Social Media platforms have made it very easy to set up and run advertisements from scratch. They've also enabled a lot of functionality in terms of targeting options, display options, ad types, ad styles etc.
Ads can quickly become costly, and it can be hard to identify if they are optimally performing or just getting ineffective clicks and engagement. No wonder why it can be confusing and ads can under-perform!
It makes a lot of sense to learn as much about the different types of ads , how they work, how to optimize them, refine them and manage them. This is especially true for beginners to Social Media Marketing.
Thankfully there are a wealth of online resources that can be referred to, like free videos on YouTube, that can help explain exactly how to approach Social Media Ads the right way.
Sure products can be tested via ads; but is usually a guessing game with no long-term results for those who do not understand the platform.
#6 – No Overall Marketing Strategy
Marketing is a lot more than running ads and hoping for sales. It includes an entire system of processes that drives an action plan for finding customers and getting them to purchase.
Unfortunately for them, a lot of store owners neglect the importance of the overall marketing strategy. Constantly seeking new customers (which cost the most to acquire) and forget how effective and important it is to send a customer through a journey and 'warm them up' ready to buy.
When it comes to marketing a product, not all customers will purchase right away. Some need time to think about the decision, some do not have the time there and then, other times they want to conduct further research.
Setting up a Sales Funnel and Email Marketing system can be one of the most profitable strategies that eCommerce store owners undertake. However, having discussed this topic at length with many unsuccessful store owners, many never get started or do not understand the importance/effectiveness of this approach.
Sales Funnels and Email Marketing is about getting the customer interested in a particular product, a brand or a stores collection of products.
Offering a simple signup form and then providing a series of communications of offers, discounts and reminders to those interested subscribers can be very profitable.
Its also an excellent way to retarget previous customers who will likely purchase from the store again.
This is exactly what the biggest eCommerce brands and stores do.
#7 – Shipping/ Fulfillment Issues
Shipping and Fulfilling orders is one of the hardest things to manage and get right – but its obviously one of the most important. There's a lot of problems and issues that can result due to shipping times, tracking, keeping customers informed, setting realistic expectations etc.
Obviously a lot of shipping and fulfillment is out of a store owners control – there are a lot of other services and individuals involved which effect the turnaround time from order to delivery.
If the process is not clearly defined or followed, or if any part of the process falls away, it can cause a delay in product delivery and a risk of customer dissatisfaction.
Issues are most likely to arise for stores that operate via the dropshipping model (whereby products are ordered on behalf of the customer and sent directly to them following order. Issues can arise if customers have to wait extended times for their products and are not provide with clear and realistic expectations of when they will likely arrive.
If customers give up on their order before it does arrive, it can result in a lot of refund requests and hamper the cash flow of the business.
A common mistake is not being transparent and providing clear shipping time estimations to customers. Placing this in relevant sections and on product pages gives customers an understanding from the outset and sets their expectations in advance.
While this might sound like it may put off some customers from purchasing, if a store is truly providing a unique and in-demand product,this kind of wait can work in a stores favor.
It's important when fulfilling orders to always select the fastest delivery options available to ensure customers get their products at the earliest possible opportunity.
#8 – Inadequate Customer Service
The final issue to be covered in this article is the importance of Customer Service. There is a reason why global brands and companies have entire teams dedicated to this process.
Building and maintaining good relations with customers is crucial; it plays a key role in the entire process from initial order through to preventing refunds through to repeat orders.
A customer that has already purchased from a store is considerably more likely to order again. Trust has been obtained and there is a clear indication of interest int he brand/product and what the store has to offer.
Its not the most glamorous part of the business so it can often be neglected and this is where store owners can run into problems.
Its important to provide timely and accurate information to customers that seek reassurance in their purchasing decisions.
Even before a purchase is made, providing contact details, a contact page, extra product information can go a long way to closing a sale. Not only that but ensuring that customers can get contact, via a Chatbot, Telephone or Email will result in a great user experience, repeat custom and orders.
Of course its important to communicate with customers professionally at all times. This goes without saying but if a customer has a complaint, its important to act in a calm and collect manner to nullify their objections and get their issues resolved.
Virtual Assistants can be hired to undertake this work on a stores behalf, and it often works out as a sensible investment. The other benefit is that a store owner can hire a VA when the appropriate time comes.
The Solution – How To Thrive With Shopify
There are a lot of reasons why Shopify Stores Fail, particularly in the early stages of their development. A lot of the time, stores fail due to lack of preparation in advance. Store owners fail to see the bigger picture and try to take shortcuts to get set up quickly and without considering that they are building a business that need nurturing, investment and a long-term mindset.
The reasons outlined above are perhaps the most common and most avoidable – they're also the ones that you can easily navigate from if you prepare ahead of time.
If I could make one recommendation right now to you, let it be this. If you are looking to build, manage and scale a profitable and long-term eCommerce business, do yourself a favor and sign up to eCom Elites.
Its an A-Z eCommerce business course that is going to teach you step by step how to prevent all of those issues outlined above. It provides a wealth of information on: Niche and Product Research, Building an Optimized Store, generating traffic from Social Media (Facebook/Instagram), Sales Funnels, Email Marketing, Chatbots, Google Ads, Search Engine Optimization and more.
By following an approach like that set out in the course, you'll make sure that you cover every single angle of your new store and mitigate any risks outlined above.
If you want to see why I speak so highly of it, you can always see for yourself by reading my review. I've been through the course so can personally attest for its usefulness and practical implications. Its saved me a considerable amount of time and money in the long run. For just $197 its one of the most sensible decisions I have made.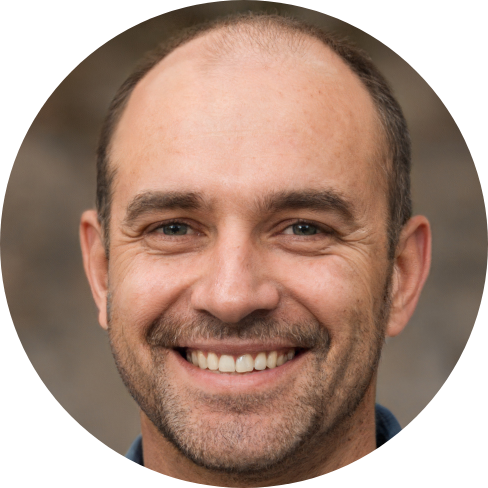 Hey, I'm Jeremy; a seasoned entrepreneur that has been earning his full time income online since 2005. My online business portfolio includes eCommerce stores and affiliate marketing niche sites. I also make money through Blockchain and Crypto. I created Unrivaled Review to share my knowledge, experience and recommendations for anyone looking to pursue such ventures.