Do you want to start a Shopify store reselling the products of other brands? Perhaps you are already selling on other platforms like eBay, or maybe you've thought that this may be a more profitable or effective means of product sourcing. Well, regardless of how you landed here today, you're in the right place. Here is all you are going to want to know regarding Shopify policy, along with other considerations to take into account.
So, can you resell products on Shopify? You can resell products on Shopify. However, you will need to ensure that you obtain authorization and approval from the brand ahead of time, often obtainable via a reseller's license. Otherwise, you could be liable to legal action should you be deemed to infringe on copyright, trademark, or labeling laws.
In a nutshell, it may be possible.
But not in every context and not for every product.
You need to be especially mindful of the major brands here.
Here's the quote that pretty much covers it in the Shopify Acceptable Usage Policy:
"Intellectual property: You may not offer goods or services, or post or upload Materials, that infringe on the copyright or trademarks of others."
Now so long as you obtain approval, you will not be "infringing."
But how do you get approval?
Let's look at this and what this means for reselling on Shopify in the next few sections.
Ready To Start Your Online Business?
Get access to your exclusive 14 day, no-credit card required, risk-free Shopify trial below to play around with the platform and see if its for you and your new online business:
How To Resell Products On Shopify
To resell on Shopify, you will need to undertake the following steps:
Register Your Business
It's considered good practice to operate as a business and not an individual entity. This will offer you the protection that you wouldn't have without.
Know Your State Laws/Regulations
These differ depending on where you are based or resell.
Thankfully, most states will allow you to obtain an out-of-state resellers permit to avoid having to pay additional tax on your sales.
Obtain A Resale Permit
It's also a good idea to file for one in each state where you intend to buy/resell.
Get Brand Approval
With a business and permit in place, you can then move on to getting approval from the brand(s) you intend to sell.
Contacting them directly will be required, and you will likely want to secure documentation that confirms any agreement reached.
If you intend on working through a wholesaler, most products are unbranded and shouldn't require this approval.
For products that are branded and available on wholesalers, these rights are often in place ahead of being made available for wholesale.
Source Your Products
Of course, the next step is to start sourcing products (if you intend on stocking inventory).
Where you source your products will depend on your model.
It could be thrift stores, it could be wholesalers, or it could be from brands directly.
Often bulk orders usually involve getting discounts, deals, and prices.
Another fulfillment option here would be dropshipping, which would not involve the handling of products at any stage during the sale.
Build Relationships
Building relationships is essential to expand your reselling inventory and getting all of the approvals you need to resell products.
This is what will enable you to become a certified reselling business and likely result in consistent sales/consistent products.
Build Product Pages
You'll need to build product pages in the backend of your Shopify store.
Professional product images, product descriptions, and important product information is all part of this.
Drive Traffic
Lastly, you will need to drive traffic to your store via marketing (free and/or paid).
Just because you have products available for sale does not necessarily mean you will make sales.
You need customers, and you will need to go out and get them.
Suggestions For Finding Reselling Suppliers
When it comes to finding suppliers, there are several different options.
However, the best place to start is to consider your niche/the products you want to sell.
From there, you can consider contacting distributors, wholesalers, or even specific brands directly.
Using Google and other search engines is a good place to start.
Directories often exist online, which will help you find products that are available for resale.
You could even work with established dropshipping suppliers such as SaleHoo, and/or AliExpress.
Pros and Cons of Reselling Products On Shopify
Consider there are pros and cons to reselling on Shopify.
The main ones I see are:
Pros
Control Traffic
If you are used to selling on other platforms like eBay or Amazon (FBA), you won't be the only seller there.
So, you often need to compete with other sellers and even pay to overcome them and obtain sales (promoted listings, etc.).
Having your own store means that you are the only seller; you will make the sale should you get the right customer to your store.
Cheap Inventory Costs
If you find the right supplier, you can get fantastic deals on products.
Take this a step further; if you source products from thrift stores, you could get some amazing deals and make serious ROI per sale.
Build A Brand
Building your own store enables you to build a brand, obtain repeat orders from customers, and even market to existing or previous customers directly.
Cons
Platform Costs
To list on eBay or Amazon is typically free.
You only typically pay at the point of sale.
As such, you will need to factor in your Shopify costs, such as your monthly subscription fee and any paid apps you set up or decide to use.
Marketing Costs
A lot of traffic visits eBay or Amazon each day. A huge amount, in fact.
By listing on these platforms, you benefit from that direct traffic and can get customers without needing to put in any work other than listing and listing optimization.
If you decide to go through Shopify, you likely will need to put aside a budget for marketing, such as Facebook/Google Ads.
You can leverage free SEO via content marketing, but this does take time and some knowledge and experience to get it set up and working for you and your store.
Final Verdict
You can resell on Shopify, and it can be a brilliant means of doing so.
But here's the thing.
Ensure you get brand approval ahead of time.
Otherwise, you will be liable should a brand.
You do not want to be on the line should you infringe on copyright, trademarks, etc.
And lastly, it's always prudent to check that you are not trying to sell a restricted item.
Or you could be shut down by Shopify themselves.
But assuming you adhere to these caveats, reselling on Shopify is not only possible, but it can be very lucrative.
Plus, you can get on a Shopify Free Trial for 14 days to test the platform and see if it's for you before you commit to a plan.
That's what I suggest and recommend you do.
Related Guides: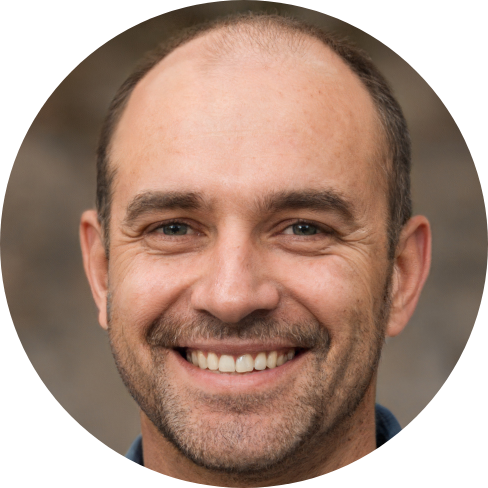 Hey, I'm Jeremy; a seasoned entrepreneur that has been earning his full time income online since 2005. My online business portfolio includes eCommerce stores and affiliate marketing niche sites. I also make money through Blockchain and Crypto. I created Unrivaled Review to share my knowledge, experience and recommendations for anyone looking to pursue such ventures.