Are you considering starting a Shopify store to sell affiliate products? Are you wondering whether this is even possible or if it will be worth your time? Well, you'll be pleased you stopped by. Here is everything you are going to want to know.
So, can I sell affiliate products on Shopify? You can sell affiliate products on Shopify. You can do this either via a product page or via the blog and content functionality of the platform. The first will require altering store code to replace the buy button with an affiliate link directing to the merchant. The latter will require producing content with affiliate links within.
So you have two options and two strategies.
Or, if you are really keen for this to be a success, you could combine the two.
That's what I would do.
That way, you can help drive traffic to your affiliate offers and promotions.
As we shall see in the next section.
Then we will look at why you would want to. So keep reading.
Otherwise, if you are ready to get on and build your store, get your exclusive free trial here.
How To Sell Affiliate Products On Shopify
To sell affiliate products on Shopify, you generally have two options. These are.
Via Product Pages
This would work in many ways, like your typical Shopify store.
Though instead of having a 'buy now button,' you would be simply swapping this out for a 'buy from…' button or 'view product on…]'.
Of course, these are just examples of how it would work. You do have options here.
But you would be leveraging the functionality of Shopify and building out affiliate product pages just like you would your own product.
For instance, you would need to add a product description, keywords, etc.
Visitors would then arrive at your store (or even direct product pages) before being directed to the product/brand you are promoting.
So imagine your product page like a landing page, if you will.
Via Blog Content
This strategy is a brilliant way to obtain free organic search traffic.
Now, with this approach, you would need to write content and publish it on the blog of your store.
Now Shopify does operate like a fully functioning website, so this is what you would need to tap into for this to work.
What you could essentially do here is write the "best… product… [in your niche]".
You'd recommend the products you are promoting, being sure to add product images, affiliate links, etc., directly to a store where your visitors could buy.
For this approach, you would need to collect a number of keywords for which you could effectively rank.
You'd write the content, wait for it to rank, and then simply wait for the traffic to come.
Alternatively, you could merge this approach with the aforementioned one.
Instead of linking from blog articles to other sites, you could link to internal product pages, which include all of the details of your 'affiliate' product.
Tips When Selling Affiliate Products On Shopify
If you are going to start selling affiliate products on Shopify, bear in mind the following tips to ensure it results in success.
Consider Your Niche
It's essential that the niche of your store (the topic your store is focused on) is aligned with the affiliate products you plan to promote.
This includes your domain name and the general theme, layout, and purpose behind your store.
For instance, if you have a fishing-themed Shopify store, you need to promote affiliate products and offers in the fishing niche.
It needs to align, or it simply won't work.
This follows on to the next tip.
Promote The Right Affiliate Products
It's essential that you only promote reputable products from established brands.
At the same time, it is key that the products you promote on your store actually convert.
Otherwise, you could spend a lot of time, money, and effort acquiring traffic, only to find a lack of referrals and sales at the end of it.
Keep Publishing Content
If you go the content marketing route, you are going to need to publish a lot of content.
The best way to rank in Google is to find low-competition keywords and plenty of them.
That way, you'll increase your chances of getting traffic.
And the more traffic and eyes are on the affiliate products you are promoting, the greater the chances/number of conversions you should expect.
Make Sure You Add Your Affiliate Links!
All of this will never work if you don't set up or add your affiliate links properly.
This includes adding them to the right places in your store/blog.
If you don't add your affiliate link correctly, you simply won't get the payout you deserve.
Pros and Cons Of Selling Affiliate Products On Shopify
Pros
Minimal Start Up Costs
You can get on a free trial, build out your store, and start directing traffic to affiliate products.
All for pretty much free.
No inventory costs are required at all. The only costs here would be paid marketing unless you opted for the blog strategy discussed above that leverages SEO.
Leverage The Quality & Reputation From Existing Products/Brands
Many brands have already put in all of the hard work and money to get their product up and off the ground.
So why not leverage this and send traffic their way?
You'll take a cut, and they will take care of the rest. Plus, you are much more likely to get the conversions you are looking for as they are already established and reputable.
Check Conversion Data Ahead Of Time
Most affiliate programs offer data that you can use to ensure you promote only the very best products in your niche. You can see what products convert best, which to avoid etc. This can save a lot of time testing and ensure you get it right from the outset.
Cons
Requires Changes To Store Code
If you want to change your store product pages away from buying now or to include your affiliate code, you will need to change the underlying code.
A knowledge of Liquify is required, or you will need to research how to do this (there are YouTube videos and websites that explain, though).
You could also hire a Shopify professional to do this on your behalf, but do consider it will cost.
No Control Over The Products You Promote
As is the case with any affiliate marketing, you are not, unfortunately, in control of the direction of the product.
As such, the brand could drop the price or even stop selling it altogether. And there's nothing you can do about it.
Requires More Traffic To Earn
If you are selling your own products, your margins will naturally be quite high (or at least, they should be if you've done your math properly ahead of time).
If you are promoting other brands' products, you will likely need to refer a few more customers to earn the same returns as if you were selling it yourself.
Final Verdict
You can sell affiliate products on Shopify, and it is, quite frankly, can be a very lucrative means of starting an affiliate marketing business.
There are a few hurdles you do need to climb over, though, mainly editing your theme's source code, product template code, and purchase buttons.
That's out of the scope of this article, but it certainly can be done. And many affiliate marketers do it.
Whether they follow online tutorials to implement it themself or hire a Shopify expert to undertake these changes on their behalf.
Nevertheless, with all of the other functionality that comes with Shopify (the blogging platform, in-built SEO functionality, reporting/analytics, clean interfaces, apps, and so on), this is a business model that can really work out.
So my best advice is this. Get started on a Shopify free trial, have a play and see for yourself.
It's risk free as you can cancel in 14 days without being charged, should you latter decide it's not for you.
Related Questions
Does Shopify take a percentage of affiliate commissions?
Shopify does not take a percentage of any affiliate commissions. So, if you manage to direct sales, you will keep everything you earn.
Can I have affiliate links on my Shopify store blog?
You can have links on your Shopify store blog. Just ensure that you strategically place them, they are effectively promoted within the content, and you add all the appropriate attributes, like no-follow.
Other related Shopify selling-guides you may want to check out: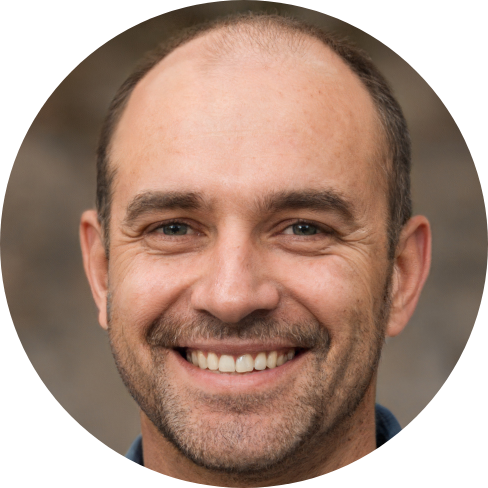 Hey, I'm Jeremy; a seasoned entrepreneur that has been earning his full time income online since 2005. My online business portfolio includes eCommerce stores and affiliate marketing niche sites. I also make money through Blockchain and Crypto. I created Unrivaled Review to share my knowledge, experience and recommendations for anyone looking to pursue such ventures.