If your contemplating starting a Shopify store then some of the many questions you may have is around the types of products you can sell. One if which may be if it possible to sell used items. I wondered the same thing so I decided to conduct some research on the topic. Here is what I have found:
So, can you sell used items on Shopify? Yes, it is perfectly legitimate to sell used products and items on Shopify. You are in complete control of the products you sell, your store design and your store policies. There are no restrictions that Shopify have on selling used items. However you will need to ensure that the product can be legally sold and that it conforms with Shopifys Acceptable Use policy.
Click here to get started selling on Shopify with this 14 Day Free Trial Offer.
Selling used items on Shopify can be a great way to use the platform and leverage its many eCommerce tools. If you have a used inventory, or have a plan to acquire used inventory, then Shopify is an option for you.
This article will now look at what you will need to consider when selling used items, the benefits thereof and some of the considerations you will need to take into account.
Can You Sell Used Items on Shopify?
Having researched the Shopify Website extensively and having reached out to Shopify personally for their views and comments on this subject, I am able to conclude that it is perfectly okay and acceptable to sell used goods on Shopify.
They are in fact very open about this and routinely state that they are an open platform that want to promote eCommerce.
When you think about it you will soon see why it is not actually a cause of concern.
Shopify is an all-in-one eCommerce platform which is there to help you build a standalone website with a storefront and blog. Its just the online version of a brick and mortar store.
As such, you can sell any product type of product; whether this be new, used, tangible or digital.
When you think of selling products online, naturally you think of the products being brand new and in unused condition. However, there is a huge market for used goods and there is a lot of money and profit to be made in selling items that people no longer want. When you think about the summation of transactional values that occur on marketplaces like eBay, you can soon start to imagine the size of this market.
Shopify can be an ideal platform to sell used products because it enables you to create a professional looking store and showcase your products effectively.
Used goods can include clothing, electronics, sports equipment, household items etc.
There is one main caveat. You can only sell used items that adhere to Shopifys Usage Policy and the products do not fall under these restrictions (which are there to keep consumers safe and prevent illegal transactions and enterprise).
When you review the policy, you notice that a lot of these items you would not expect to sell online anyway.
Here are the activities that are prohibited on the Shopify platform:
Child Exploitation
Harassment, bullying, defamation and threats
Hateful content or forms of discriminatory intolerance.
Illegal activities
Intellectual property
Malicious and deceptive practices
Personal, confidential, and protected health information:
Self-Harm
Spam
Terrorist Organizations
So if any of your used items was to promote or fall under any of these, you can be shut down and potentially face legal action.
Having said this, the Usage Policy applies to all goods – new as well as used.
You can read the full Shopify UAP here.
Where to Obtain/Purchase Used Items
You may already have some products lying about the house that you are thinking of selling, but if you are serious about building a long term business you are going to need inventory.
Here are some ideas to purchase or obtain used items that would be ideal to sell via a Shopify store:
Thrift Stores/Charity Shops – various categories of used items can be found that have been donated. Some are still in new condition whereas others have a high resell value.
Reduced Clearance Sections – a lot of retail stores have clearance sections for old or low selling stock. This does not mean you cannot purchase it cheap and sell for a high profit. Sometimes you will find broken items which appear used, or may have even been product returns.
eBay – there are a lot of good deals to be made from eBay. Whether an auction does not fetch as much as it should, an inexperienced seller does not price correctly or you just find a good deal – a lot ot money can be made here.
Facebook Marketplace – Again another great way to acquire used inventory. Collection can mean that postage costs are eliminated and you can get a better deal. Sellers are also open to negotiation.
Relatives, Friends, Neighbors – people you know may be willing to give you stock for free or at a cheaper price due to your relationship with them.
Boot Sales – Lots of used goods are sold at Boot Sales and you can get some incredible deals on a range of products across numerous categories. You get to see the items in person and can inspect them which makes this an ideal sourcing method.
Auctions – offer you to acquire items much cheaper – especially if not many people attend or an item does not acquire much interest.
As you can see there are plenty of ways to acquire used inventory – and there are plenty more. This list is not exhaustive.
Getting used inventory can actually be very cost effective and you'll be suprised at how cheaply you can get a terrific deal and bargain (especially from individuals who need to get rid of an item fast or how do not know the potential resell value.
Benefits of Selling Used Items
There are a range of exclusive benefits to selling previously owned or used items on your store.
Let us know take a closer look at some of the main ones and why this can be either a great alternative to traditional methods like dropshipping, or a great additional revenue stream:
Product Pictures – if you have used items, you can take as many pictures as you like. You are in complete control of how the product looks om your store and you can regularly add, update and change product photos. A lot of other methods like dropshipping, mean you are reliant on often poor quality stock photos.
Easier to send products – having the inventory by your side or in reaching distance enables you to control and manage the entire distribution process of product sales.
In control of the entire fulfillment process – so you can get products sent out to your customer how you like, in your own packaging, including your own receipts, vouchers etc.
Can get products sent faster – you can send products the moment you receive an order; no waiting for long shipment times.
Sell for cheaper – as you likely picked up your used inventory for a lot less – you can indirectly provide a discount to your customers and make them more appealing for purchase. You can still make a significant profit margin too.
Acquire products for cheaper – a lot of used items are given away or sold for cheap. Particularly at Thrift Stores/Charity Shops and Car Boot Sales.
Things To Consider When Selling Used Items
Ensure you clearly state your Returns Policy, just like you would and should with any Shopify Store
State the condition of the items in all product descriptions. If there are any signs of damage or marks – the customer needs to know
Ensure customers know that they are buying used items
Make sure you understand who your Target Market and Audience is and how you will reach them.
Complete your due diligence to ensure there is a market for any used item that you want to start selling.
Understand your shipping times, cost and fulfilment processes ahead of time.
Be sure to take accurate product photos to reduce chances of returns.
In Summary
Selling used items is an often overlooked strategy that comes with a whole host of advantages.
Thankfully, so long as you are not selling anything illegal, dangerous or that does not meet Shopifys Usage Policy you should be perfectly fine and safe to sell.
If you have a particular range of products in mind, that you or not sure about, it is best to contact the Shopify support team. They will be able to give you further insights and information.
Click here to get started selling on Shopify with this 14 Day Free Trial Offer.
Other Shopify guides you may be interested in: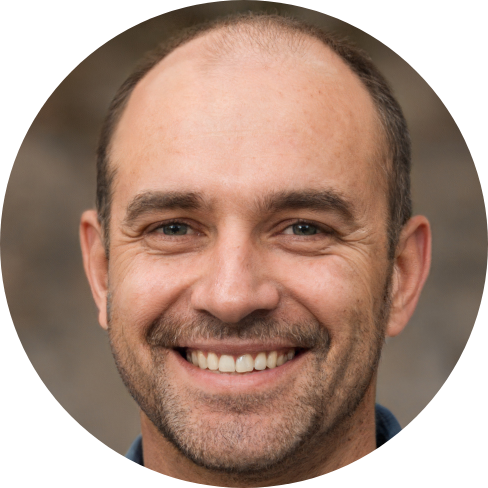 Hey, I'm Jeremy; a seasoned entrepreneur that has been earning his full time income online since 2005. My online business portfolio includes eCommerce stores and affiliate marketing niche sites. I also make money through Blockchain and Crypto. I created Unrivaled Review to share my knowledge, experience and recommendations for anyone looking to pursue such ventures.