Are you looking at opening a Shopify store and getting on one of their plans? Wondering whether you get a free email address when you join the platform? Then you've come to the right place. Here is everything you need to know.
So, does Shopify give you an email? Shopify offers free email addresses as a part of all plans. They are set up through the Google Workspace service. You will need to install the Shopify Email app in the backend of your store. This makes it easy to receive and send emails that use your Shopify store's domain name.
So if that's been holding you back from signing up – you needn't have worried.
In fact, now you know, you should probably head over to Shopify here and get yourself a free trial.
But it is good you checked.
Besides, when running any type of business, whether an e-commerce Shopify store or a brick-and-mortar business, it's essential to have a business email address.
Have you ever visited an e-commerce store and quickly abandoned your cart when you saw that the store has a Gmail address as their official business contact info?
If so, you can probably understand why having a business email address is important.
And you'll be pleased this is another cost you don't need to take on or a technical nightmare you need to set up.
Let's now continue to see why in the next few sections.
Does Shopify Give You A Free Email?
Shopify does provide a free email address when you use their basic package. However, if you don't have a Shopify account, you can't get a Shopify email address. 
For example, if your Shopify store's domain name is buymyproducts.com, your email address could be contact@buymyproducts.com (or whatever word you want to use in place of "contact").
Best of all, Shopify's email is user-friendly and reliable, so it's an excellent way to get started building relationships with your customers.
It's also important for your customers or potential customers to have a way to get in touch with you in case they have questions about the products you sell.
Note that if you're still in the free trial stage with Shopify, you can create emails and send test messages to yourself, but you can't send emails to your subscribers.
How Many Email Addresses Can You Have With Shopify?
Shopify email is powered by Google Workspace, and you can have up to five email addresses. 
Another bonus to using Shopify email is that the service is integrated with Google Calendar, so you can easily schedule events and appointments.
How To Set Up Email With Shopify
Follow these steps to set up your Shopify email address.
Make sure you have a paid Shopify store account.
Install the Shopify Email app and follow the setup process.
Once you've installed the app, go to the Marketing section of your Shopify admin page.
Click "Create campaign."
Click "Shopify Email."
How to Change the Sender Email Address
Your customers will see your sender's email address. This is the address that shows in the "From" field in the emails you send out. Follow these steps to change the sender's email address.
Navigate to Shopify Admin and Settings.
Click the button that says Store details.
Click Edit in the Contact information section.
Under Account email or Shopify contact email, change your email address to whatever you want it to be.
How Many Emails Do You Get with Shopify?
Using the Shopify Email app, you can use five email addresses. With a paid Shopify plan, you can send up to 10,000 free emails every month. 
If you need to send more than 10,000 emails, you can do so at the cost of $0.001 cents per email sent.
This adds up to $1 for every 1,000 emails sent. Shopify won't bill you until you reach $0.005 cents.
Tips and Suggestions When Emailing with Shopify
Following these best practices will ensure that you're effectively using email marketing for your e-commerce store.
Have a Backup Plan
Since your Shopify email is tied to your Shopify account, you need to have a backup plan if you ever plan to use your domain name outside of Shopify. 
For example, if you're currently selling jewelry but later want to write a jewelry blog on WordPress instead, you will lose your Shopify email address when you close your Shopify store.
If this is something that concerns you, I recommend going with another email service provider such as a Google business email.
Grab Your Subscribers' Attention with a Winning Email Subject Line
You can send all the emails you want, but if your subscribers never open the email, you're not making the most of your email marketing. 
The key to getting those solid open rates is to have a catchy email subject line and preview text.
After creating your email, think carefully about what your subject line and preview text should be. The subject line should reflect the email's content, or you will lose credibility with your subscribers.
Both the email subject line and preview text should clearly let your readers know what they'll be getting when they open the email.
A subject line is most effective if it's few than 50 characters or about three or six words.
When you keep it short and sweet, your subscribers can still read the subject line and preview text when they open the email on their smartphones.
Follow the Laws
Email marketing is regulated in the U.S. by the CAN-SPAM Act, and there are specific rules you must follow. 
To be sure you're within the law and your email doesn't end up in your recipient's spam folder, include an email address and physical postal address in your marketing emails.
When you use Shopify email, your store's physical address is included in the email footer. If you don't want to share your physical address, you can use a P.O. box from a UPS store or your local post office.
Build Your Own List (Don't Buy One)
It's easy to buy email lists online. If you've ever received an email from a politician you've never heard of or an email from a company you've never frequented, you know that someone has bought an email list from someone else.
When you buy an email list that was built by another company, you risk damaging your credibility and reputation because you're essentially spamming people who didn't opt-in.
Send Emails at Optimal Times
It's a good investment of your time to do some research on the best times to send marketing emails.
You should email your subscribers at least once a month so that they recognize you when they receive your marketing emails.
If you email less frequently than that, they may think you're a random and unsubscribe.
The time of day to send an email matters, too, and the optimal time to send emails varies by industry.
Send Test Emails to Yourself
Before you start emailing your subscribers or customers, practice with yourself first.
See how your email will look if you open it on a desktop computer, laptop computer, tablet, and smartphone.
Then, optimize your email so that it looks amazing on all of these devices and re-test.
Eventually, you'll know exactly how your marketing emails should be formatted to look great on any device your customers use.
Finally
So not only do you get a free email address(es) with Shopify, you can leverage an entire email marketing strategy through them too.
And the best part is it won't cost you much to do so.
So with all this in mind, get on your Shopify trial today and build that store you always wanted!
Other Shopify guides you may want to check out: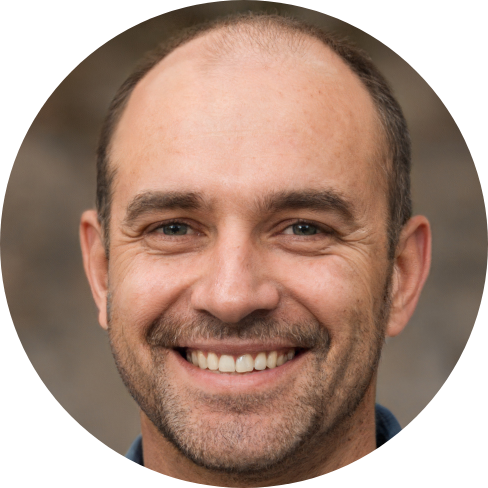 Hey, I'm Jeremy; a seasoned entrepreneur that has been earning his full time income online since 2005. My online business portfolio includes eCommerce stores and affiliate marketing niche sites. I also make money through Blockchain and Crypto. I created Unrivaled Review to share my knowledge, experience and recommendations for anyone looking to pursue such ventures.