If you are soon to start an eCommerce store on the Shopify platform, then you are going to need a domain. A home on the internet, a URL, and a way to brand your new business. But is a domain given to you for free by Shopify? Or is this something you will need to factor into your expenses?
So, does Shopify give you a domain? Shopify does not give you a custom domain name for your Shopify store. You will need to purchase this from Shopify or an external third party which you will then need to connect. However, Shopify does provide a free domain extension that you can use to run your store. Here your domain will end in .myshopify.com.
So while does not give you a custom domain in the traditional sense, you can get set up and running without purchasing a branded domain.
Whilst buying a custom domain is the advised option, the free extension does mean you can test the platform before you commit (or even confirm your branding).
Want A Shopify Free Trial?
Get access to your exclusive 14 day, no-credit card required, risk-free trial below.
Do You Get Your Own Domain With Shopify
When you sign up to Shopify, you technically do get a free domain.
This runs on the Shopify Domain Services, so your store URL will end in .myshopify.com
So, for example, if you named your store BlackFridayDeals, your URL would be BlackFridayDeals.myshopify.com whilst using this free extension. Customers would be able to access your store and make purchases at this address.
By default, this is the address that Shopify will assign to your store. It will be your choice and responsibility to update it.
Of course, the .myshopify.com domain is not very memorable or brandable. Therefore it is thoroughly recommended to purchase your own custom domain.
Here you have two options:
Buy a custom domain through Shopify
Buy a custom domain through a third party (Namecheap, GoDaddy, etc) and then connect it to your store
If you buy your domain through Shopify, the setup process will be easier as it is automatically set up for you, however, it will cost you almost double the price of other vendors.
The benefits are that you can purchase the domain during the store setup process or easily through your Shopify Admin (Online Store>Domains) at any time.
Domains purchased through Shopify are registered for one year and can be renewed until you cancel your domain or Shopify store. You can also transfer them if and when required. It is also possible to search to see if a domain is available ahead of time
If you purchase from a third party, like Namecheap, you can get a domain for literally half the price, but you will need to do the technical setup (which I explain how to do in this article here).
This is only a 5-minute process, and you just need to update the DNS settings of the domain and verify and confirm the domain on your Shopify Account. Third-Party Domain Registrars typically have a support team that you can contact if you experience any issues.
How Much Does A Domain Cost?
If you purchase your domain through Shopify, it is going to cost you around $14 per year.
If you do so, your domain will be registered for one year and you will need to renew it before the expiry date. Renewal fees are slightly higher in the $18-25 range, depending on the type of domain you opt for (e.g., .com/.biz/.ca).
If you were to purchase a domain through Namecheap, you can get a .com domain for as little as $8.88 per year. The renewal fees are also around this price point.
With an externally managed domain, you will have the benefit of being able to reassign it to other websites you own more freely, sell it, or just utilize it how you wish.
Can I Use My Domain On Shopify?
You do not need to necessarily purchase a new domain for your store.
If you currently own a domain that is either being used on another store or website or if it is idle and not being used, you can easily assign it to your Shopify store.
As long as your domain registrar gives you access to your DNS settings or can update them for you on your behalf, it will be possible.
When it comes to using your own domain, you will need to consider that a domain can only be applied to one asset at a time. So, for example, you cannot use a domain on a WordPress website and your Shopify store. It needs to be one or the other.
Does Shopify Give You A Website?
When you sign up with Shopify, you will be benefiting from all of their eCommerce tools, functionality, their platform, hosting, and an SSL certificate.
They provide a comprehensive store builder, and there are 8 free templates that you can use and customize for your own needs and preferences.
So whilst Shopify does not "give you a website" in the traditional sense, you are able to build a store from their platform very quickly and with minimal effort.
The platform is designed to give you a lot of flexibility and options too, enabling you to change your storefront however you require. If you do have knowledge of code, you can even make edits to the base files as you see fit.
You also get access to comprehensive blogging functionality, which is provided to every store as standard.
This makes your store act like a more well-rounded website and enables you to create content for search engines and engage in Content Marketing.
In Summary
So, back to our original question, does Shopify give you a free domain? No, not a custom domain anyway.
Sure, you can run your store through the .myshopify.com extension, but it doesn't look very professional, and your sales will likely suffer as a result.
Buying a custom domain is just one of those costs you have to incur and take on. In reality, its not overly expensive, and you can reduce the cost quite dramatically by using a third party like Namecheap.
Namecheap is my preferred provider for a number of reasons. For one, they are true to their word; they are cheap. The cheapest I have been able to find.
But beyond this, they make the process simple and effortless. Their interface is easy to navigate, and updating the settings is not too difficult. Plus, they have a support team to help you if you did get stuck.
Whilst Shopify does not "give you a domain," this is no reason not to get started. In fact, there are hundreds of benefits to using their intuitive and cost-effective platform.
With a 14-day free trial, you should sign up and take a look yourself. It's a risk-free way to see if it's for you.
Other Shopify guides you may want to check out: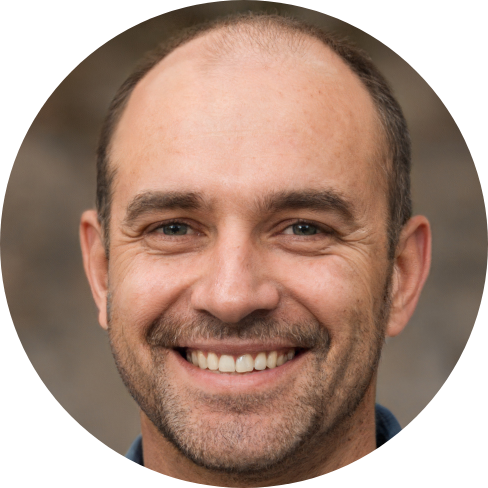 Hey, I'm Jeremy; a seasoned entrepreneur that has been earning his full time income online since 2005. My online business portfolio includes eCommerce stores and affiliate marketing niche sites. I also make money through Blockchain and Crypto. I created Unrivaled Review to share my knowledge, experience and recommendations for anyone looking to pursue such ventures.