When you create a Shopify store, how and when your products are advertised is going to play a significant part in your overall results. It goes without saying that advertising is one of the most important and instrumental ways you acquire customers and sales. But who is responsible for for running those adverts, you, Shopify or a combination of the two?
So, does Shopify advertise for you? No, Shopify will not be advertising your store or your products on your behalf. You will need to undertake your own advertising campaigns to acquire customers and drive sales. Whilst Shopify do run their own advertising, this is only to acquire new store owners.
As Shopify do not advertise for you, these activities will ultimately be up to you.
But this doesnt mean you cannot be successful on the platform – far from it. There are countless marketing opportunities to pursue along both free and paid methodd.
In fact, it means you are in complete control of your marketing efforts and means that you will keep 100% of the revenue from all sales. This is unlike other platforms e.g. eBay that take a cut on all sales that you make.
Let us know take a look at the ads Shopify do run, and how to successfully run your own ads to ensure you succeed with your store on the platform.
Click here to visit Shopify and build your eCommerce store with an exclusive 14 Day Free Trial
Shopifys Advertising
Shopify are the largest eCommerce store platforms and for very good reason.
They provide a cost effective, complete all in one, user friendly eCommerce store builder with all the eCommerce tools and functionality you will ever need (including hosting, SSL, checkout, payment processors and more).
They have acquired over 500,000 customers since they went live in 2006 primarily because of what they offer and provide and for their fair and flexible pricing structure. Theyve grown very naturally over this period as eCommerce has become popular and a legitimate opportunity to make an income online.
Shopify also have an incredible retention figure which speaks volumes too. This is largely due to the fact the services they provide are second to none.
Another important part of their success is down to their own marketing efforts and ability to get new store owners to sign up.
You may have even seen some of their adverts on Social Media sites like Facebook and Instagram. These adverts serve this sole purpose.
You'll never see a Shopify Ad marketing a particular store or their products and inventory. They do not offer this as part of their offering.
This is different from a lot of other platforms like eBay and Amazon. These routinely and regularly advertise your products for you if you decide to sell on their platform.
Whilst this sounds great, consider that there is a hidden motif. For them, the more sales on their platform the better; they are making money on each and every sale that occurs. There are a whole host of fees that are charged to sellers on these platforms.
This is not the case with Shopify. Your monthly plan fee is all you pay and its an all you can eat package.
How to Advertise Your Shopify Store
So if Shopify are not going to advertise for you and the onus is on you, how do you go about marketing your products effectively?
This is a huge topic and there are countless ways you can do this. It will also be heavily reliant on your niche, budget and types of products you sell.
Marketing is also constantly changing with new platforms and opportunities presenting themselves as time goes on.
Ultimately wherever your potential customers are you should be advertising.
Here are the main methods that eCommerce store owners routinely use, from small businesses all the way through to global multi billion brands.
Free Methods
There is a range of free methods that you can use, but one of the most effective is Content Marketing and SEO.
The Shopify platform make this strategy effortless as your store comes with complete blog functionality as standard.
By targeting the right keywords, you can get your product pages and other articles ranking in the search engines like Google. This will enable you to get free organic visitors on your store who are specifically searching for what you have to sell.
You can write a whole range of articles explaining the benefits of your products or how they overcome a need, issue and desire.
You can also leverage social media, like Instagram and YouTube to build your brand and get your store in front of more customers.
Paid Methods
Paid marketing methods will likely be the focus of your marketing because they enable you to target your exact and ideal target audience very quickly.
Theres minimal work involved and a number of platforms to promote your products on.
Facebook Advertising is one of the best, widely used and highest converting that is used by almost all businesses. It enables you to get your products in front of a very specific audience and you can acquire traffic to your store very cost effectively.
Google Ads is another highly profitable strategy to pursue. Advertising here is essentially boosting you right to the top of the search engines which is where customers go to find products (outside of visiting Amazon directly).
Google Ads present a great opportunity because you pay on a cost per click basis so you only pay for visitors on your store and who are therefore keen to buy.
Email Marketing and Sales Funnels are technically free strategies and while you may be able to do them for free, once you start to scale you will havo have to pay to utilize platforms that can offer this functionality.
Nonetheless marketing your products to visitors who have already shown an interest, or who need more time to think about a purchase, is an effective approach to make more sales.
If you really want to succeed marketing your business, then one of the best things you can do to get all the information all in one place, cut the learning time down dramatically and ensure you are advertising correctly from the outset (using the right platforms, setting up optimized campaigns etc) is to get on a comprehensive training course like eCom Elites.
For only $197, it covers all of the best marketing strategies in great depth along with a number of other effective strategies and recommendations to build a successful and profitable eCommerce business.
My review provides more information if you are interested.
In Summary
Shopify does not advertise for you but this is no reason not to sign up to the platform and build your eCommerce store and business.
Its important to remember that the benefits of Shopify lay outside of if they market your products for you on your behalf. With Shopify you are paying for the infrastructure, functionality and services that would be incredibly expensive to set up, and difficult to manage yourself.
If you do not believe me, see for yourself and sign up to an exclusive risk free 14 Day Free Trial.
There are no obligations to continue beyond the free trial period and you do not need to enter your credit card information unless you want to proceed on a plan.
Other Shopify guides you may want to check out: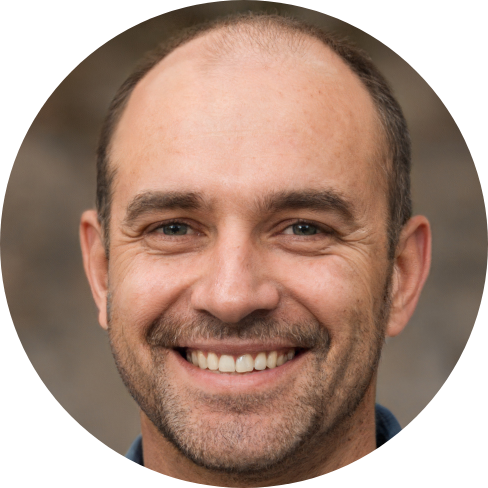 Hey, I'm Jeremy; a seasoned entrepreneur that has been earning his full time income online since 2005. My online business portfolio includes eCommerce stores and affiliate marketing niche sites. I also make money through Blockchain and Crypto. I created Unrivaled Review to share my knowledge, experience and recommendations for anyone looking to pursue such ventures.