If you've been exploring ways to make money online, you already know that for a website or eCommerce store, you need hosting. But does Shopify provide this? Well, here is everything you are going to want to know, and consider.
So, does Shopify host domains? Shopify does host domains, which is included in all Shopify plans, by default. The only decision you need to make is where to buy your domain. You can do so either directly through Shopify, or via a third-party. For the latter you will need to manually connect your domain to Shopify, in order to leverage its hosting.
Hopefully that makes sense.
And as you can build an entire website on Shopify, you could actually just launch a blog and Shopify and not even sell products!
Of course, that's unlikely.
But it's good to know its an option.
Does Shopify Provide Hosting?
Shopify does provide the hosting you need for your e-commerce store. You could even point your external domain to Shopify to host any type of website there, too.
With Shopify, you can take care of all of your domain and hosting needs.
You can literally do all the following:
Register new domains,
Manage a domain,
Leverage shopping cart software
Benefit from SSL certificates
Benefit from database support
Host external domains,
Leverage e-commerce functionality,
Leverage website building tools,
Leverage built-in email addresses.
Shopify allows you to host an online e-commerce store of any size, and the best part is that your hosting cost comes included in the plan price.
Now just a recap and summary if you are not aware.
To have an e-commerce store or any other type of website, you need web hosting and a domain name. These two things are different.
Domain names are the addresses people type into their web browsers to find a website. Example: google.com is a domain name. A domain name lives at the domain registrar. One of the most well-known domain registrars is GoDaddy.
Web hosting is separate from your domain name. Whoever hosts your website or e-commerce store has all of your website's files living on a server. The web host maintains the server and ensures that it's up for our visitors to access.
When you have a Shopify store, Shopify is your web host.
Shopify can also serve as your domain registrar, but this is optional.
Many store owners opt to buy their domain names through a service such as GoDaddy.
Domain Names
A domain name is a web address, also known as a URL. Here are the benefits of having a good domain name.
With your own custom domain name, your customers can find you easily.
Equally important, having a recognizable domain name establishes your business as a consistent online presence.
When your domain name is relevant to what you sell on Shopify, domain SEO helps people find your business through search engines.
Buying your domain through Shopify allows you to create your business email addresses for free, eliminating the cost of outside email services.
With a Shopify store, you don't have to have a custom domain.
If the name of your Shopify store is XYZproducts, Shopify will provide you with this domain name for free: XYZproducts.myshopify.com.
However, I recommend buying a custom domain, either through Shopify or another service.
You can buy a domain name through a service such as GoDaddy, PorkBun, or Namecheap.
Learn how: Cheapest Way To Buy Domain Names
However, you can also purchase your domain directly from Shopify. They don't give it to you.
If your website will be strictly an e-commerce store, buying your domain from Shopify is the easiest option, and it can be done directly from the Shopify dashboard.
When you host your domain through Shopify, the domain is built into the Shopify plan, so you don't have to worry about domain registration fees and juggling subscriptions to various services.
Do You Have to Set Up Shopify Hosting?
As part of its service and platform, Shopify plans include web hosting. It's all pre-set up, and you do not have to change anything to get started.
Essentially, when you create your e-commerce store on Shopify, your store's files are stored automatically on Shopify's massive servers.
When you have a Shopify store, you don't have to set up or pay for separate web hosting.
Hosting is included in your Shopify plan, and so is your domain registration if you opt to register your domain with Shopify.
This means no DNS changes, or any propagation, either.
Do You Need Hosting For Shopify?
You do need hosting for Shopify, but this is provided with all plans, as standard.
Every website has to be hosted, and if you have a Shopify store, your website is hosted by Shopify.
You don't need separate website hosting for Shopify because the cost of hosting your c-commerce site is built into your Shopify store fees.
Can Shopify Be Self-Hosted?
Shopify stores can't be self-hosted because Shopify is not an open-source platform. Shopify is a closed-source platform.
Some business owners like to have more control over their website because relying on someone else (Shopify, in this case) to keep your website up and running can be nerve-wracking.
This means that if your Shopify website goes down, there's not much you can do to get it back up. You're at the whim and mercy of the people who handle these things at Shopify.
The good news is that it's rare for Shopify to go down, and on the few occasions that this has happened, the company very quickly has the stores up and running again.
While Shopify provides hosting, it's not a hosting service in the traditional sense.
The hosting at Shopify is optimized and managed specifically for e-commerce stores.
If you're not operating an e-commerce website on Shopify, you won't be able to enjoy all of the hosting features they offer.
How Much Does Shopify Charge for Hosting?
Shopify hosting is built into your store's Shopify fees. You don't have to pay extra for hosting.
You can find Shopify free trial periods that will give you time to set up your store and get your products listed.
After the trial period, a basic Shopify subscription cost starts at $79 per month.
If you add plugins or apps, your fees can be more.
Other Things To Know About Shopify Hosting
Below, we outline some of the other important things you need to know about Shopify hosting.
There Are Workarounds For Shopify Self-hosting, But They're Complicated
If you want a workaround that gives you more control, you can opt to use a Shopify partner such as SendOwl.
SendOwl offers plans for Shopify stores that are self-hosted.
In short, self-hosting a Shopify store with a Shopify partner is complicated, and you're better off allowing Shopify to host your e-commerce website.
Choosing a .com Domain Name Can Increase Your Reach And Credibility
There are endless domain extensions you can choose from, with everything from .net to .shop.
However, most shoppers are comfortable with .com domain names, so find a good website name that has a .com extension available.
Plus it's a global extension, helping you to serve a truly international audience and customer base.
Shopify Custom Domain Names Aren't Free
Although Shopify does include a free domain name that has the .myshopify.com extension, if you want a custom domain, you will have to pay for it.
The current cost is $14 per year.
Finally
So if you want to get started with an e-commerce store, or just a general website for that matter, Shopify can/will host it.
If you start with a free trial plan and get the domain through them, all the complicated technical setup is taken cared of.
Though, if you did purchase a domain elsewhere, then you will need to change your Nameservers to the ones Shopify provide you with part of your plan.
It sounds complicated, but it is actually quite simple. Plus your domain register/Shopify can help you if you run into any trouble.
So with this all in mind, what are you waiting for.
Head over to Shopify and get your free trial, while it's still available.
Other Shopify guides you may want to check out: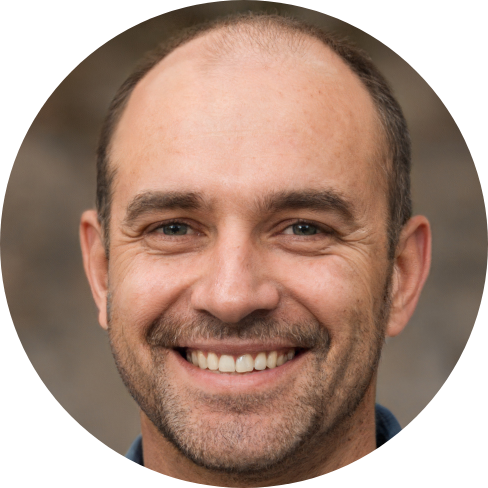 Hey, I'm Jeremy; a seasoned entrepreneur that has been earning his full time income online since 2005. My online business portfolio includes eCommerce stores and affiliate marketing niche sites. I also make money through Blockchain and Crypto. I created Unrivaled Review to share my knowledge, experience and recommendations for anyone looking to pursue such ventures.