If you are looking to build a website with an online store, then Shopify will likely be in the running. With a number of exclusive benefits and an affordable monthly plan; it has a lot of appeal. But will you automatically have a website built when you sign up, or is this a service in which is provided? Having built numerous websites on Shopify I thought I would share with you my experience on what is actually involved.
So, does Shopify build your website? Shopify does not completely build out your website. However, all Shopify websites are run through a theme which you can easily adapt and customize to meet your needs. Each theme is automatically pre-populated with layout and design elements by default and there and hundreds of themes to choose from. You can change your theme at any time. Equally, all Shopify websites have a blog setup by default and you can generate your main pages in a couple of clicks.
Shopify was designed to be user and beginner friendly – you do not need any coding knowledge or design skills to get started.
Beyond this, you are in complete control as to how your website and your store looks; from the general layout, user experience all the way through to single design elements and colors.
Click here to visit Shopify and get your 14 Day Free Trial to see for yourself
Is It Easy To Make A Shopify Website?
One of the first questions you will likely have before using any solution to build your website is how easy it is to use.
For Shopify, it is no different.
And thankfully, Shopify is considered to be one of the easiest platforms to use; and I can personally vouch for this too.
In fact, you can literally sign up and have your entire website built in under a day.
There is no need to have any sophisticated knowledge. Building a store can be done without any need to see, access or edit any coding (although you can if you ever felt inclined).
The process is simple and can be done from one central interface, known as your Shopify Admin area:
When you first login to your new account (even when on your trial period), this is the interface you will see.
It is this interface you will soon become familiar with. Its your back-end and where you will head whenever you want to update your website, check your analytics, install applications etc.
The left hand panel is what you will use to navigate around your store, and run through to set up and customize your store at any time.
Thankfully, Shopify also provide you with all the process steps, in a chronological and clearly defined order from the central admin interface.
This way, you know exactly what you need to do, and when, to ensure everything is set up and you are ready to go.
Its also important to note that one of the primary benefits of Shopify is that all your hosting and SSL certificates are covered. There is no challenging technical implementation; these are all set up and working for you from the get go.
In fact, you never need to go ahead and change anything here. All are included as part of your monthly plan.
This means enhanced security, and fast, reliable website speeds from the moment you sign up going forward.
Building a Shopify store is easy; I'll show you exactly how to do so in the section below:
How To Build A Website On Shopify
The first thing you will need to do is sign up to Shopify. Clicking here will give you access to a 14 Day Free Trial where you can test the platform before committing to a paid plan. The beauty is no credit card is required!
You'll need to run through the account set up process, entering an email address for your account (that you will use to login to the platform). You'll also need to name your new website/store:
Once you have signed up, you'll be in your Shopify Admin Area and ready to begin building your store.
It is first advised to add your stores products, but you may not have these in mind at this stage. Or if you did want to just use the platform for blogging and the other functionalities, you can consider ignoring this step altogether.
When it comes to actually designing your websites look and feel, you'll need to select a theme and then customize it.
It can be done in a matter of clicks.
First, you need to click the "Customize Theme" button that can be found in the center of your screen for new accounts:
If you have had your account for some time, or you have already gone through the process steps and want to customize your store in the future, all you need to do is click the "online store button" from the left hand panel in the Admin interface.
Either way, you then need to select a theme for your site.
By default, the Debut theme will be loaded.
This gives your website a layout to work from, or one to work with right away.
By clicking customize, you will then go into the editor.
This screen will be what the home-page of your website looks like:
As you'll see, it will be lacking your content.
However, you can run through the panel on the left hand side one by one, updating all the elements as you go.
Or, you can alter those elements on the left-hand side entirely. Its up to you and what you want your website/store to look like.
So you can change the header, add hero images, add product collections, or you can add text elements to display written content.
While you work through the editor, your websites code will be updating in the background. Its entirely efficient and effective.
And remember, you can go into this interface at any time to make changes to your site.
Different themes will come with different design layout and elements out of the box. But all can be customized further. Some themes may require more set-up than others, but one of the main benefits of getting a new theme is that you can get your store set up right away – all you need to do is add the content.
Plus, as you work through the changes you can see what they look like on your store in the real-time editor. You can test before you save; so if you don't like a change you have made you can easily go back and revert to how it was before. Your visitors will never know.
Once you are done and have decided on the home-page look and feel, then you just need to save up and head back into your Admin area.
From there, you can add all of the pages you want on your website/store, and set up navigational menus for your visitors to access them.
Shopify even have a number of policy generators that you use to quickly add these pages. This include a Privacy Policy, Terms and Conditions and even a Refund Policy page that will automatically draw in all the information from across your website and display it in one document.
You can then publish these pages to your site for your visitors to see.
By default, Shopify comes with a host of features that enable you to run your website through one plan. For example, the blogging engine has all the SEO tools you will need to rank your content in the search engines.
You'll also have access to carts, checkouts and payment processors if you did want to sell products – and be able to fulfil orders, send receipts etc.
However, if you ever did need some advanced functionality, integrations, or just want to see what else you can do on the platform – there are thousands of applications to check out. Hundreds of these are free, while many more are paid and incur a monthly subscription fee.
Either way, they can help you if required and it is good to know they are there if you need them.
Finally
Shopify does not build your website theoretically, but your site is in many ways pre-created following signup. There is minimal work involved to get running.
If you wanted, you could run with the highly functional Debut theme and simply add your content.
Or, you could upgrade the theme to one of hundreds of others and customize to your hearts content.
There is no need for any coding or technical knowledge – its all handled in an easy real-time live editor and builder.
Plus, if you ever did have questions or run into issues, there's a customer support team available 24/7 whom can answer your questions and resolve your concerns and queries.
In my experience, Shopify is one of the easiest platforms to use when it comes to building a website and/or a store.
There are endless benefits to working with a platform that has all the tools and features you need in one cost-effective monthly payment.
If you were to set up a site with WordPress or another CMS, not only does it require a technical knowledge and understanding, but costs can soon add up and issues soon begin to arise.
Personally, I would rather set up a website with Shopify, knowing fully well that I could do everything I needed to and more.
Click here to visit Shopify and get your 14 Day Free Trial to see for yourself
Have other questions on the Shopify platform and looking to learn more, my following guides may be of help: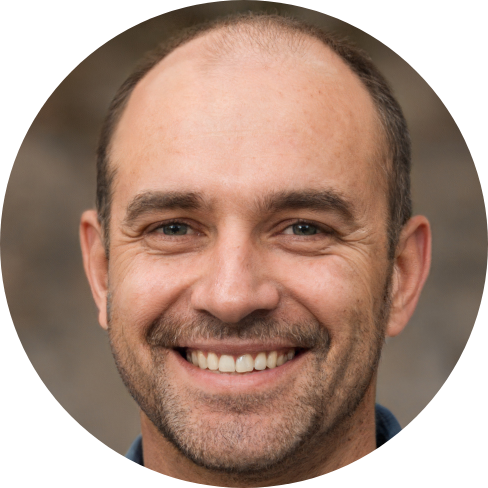 Hey, I'm Jeremy; a seasoned entrepreneur that has been earning his full time income online since 2005. My online business portfolio includes eCommerce stores and affiliate marketing niche sites. I also make money through Blockchain and Crypto. I created Unrivaled Review to share my knowledge, experience and recommendations for anyone looking to pursue such ventures.