If you're looking to start a blog, and have identified Bluehost to help you do it, then you'll need to know how get started. But what is involved and what steps do you need to take? Having built numerous WordPress sites managed and hosted through Bluehost, I'd like to share with you the exact things you need to do.
So, how do you start a WordPress Blog on Bluehost? First you need choose from their range of plans and sign up for an account. From there you will select a domain name and install WordPress in one click onto your hosting account. Going forward you'll need to log in to the backend of WordPress – this will enable you to publish articles and manage every aspect of your blog and site.
If you're not technical and this is your first site it can be a little overwhelming. I would know, I've been there. In fact, with each new site I have built over the years starting a new site always fills me with some amount of fear and apprehension.
To help reduce this for you, let us know take a look at the exact steps you need to take. By the end, you'll have an online site and blog up and running with Bluehost. Perhaps the best part is that you'll be getting a far better rate (through my discount link) and it will only take you about 30 minutes to one hour of your time.
So without further ado, let's get started.
Starting a WordPress Blog on Bluehost
Below you will find the five steps that you will need to take. Thankfully, Bluehost have made the process as easy as possible so there is little you need to actually do:
Bluehost makes it easy to set up a WordPress blog. All you have to do is:
Setup a Bluehost Account. (My link will save you over 30%!)
Identify and Select a Domain Name
Install WordPress in One Click!
Log in to your WordPress installation and start building out your site.
Write and Publish articles to get visitors to your site.
When you first begin, the majority of your efforts will be in creating and publishing content.
While this is easy to do, its actually quite difficult to drive traffic. That's why I would also like to provide you with some suggestions and strategies to help you succeed much sooner.
And it will be worth it; earning a full-time income online is something that can be achieved with a blog. In fact, some blogs are earning millions each year through blogging alone.
So, the thing you will need to do is visit Bluehost and sign up. If you click here, you'll be able to see the current and discounted price of Bluehost.
If you feel a bit nervous to get started, consider that you will not need any technical knowledge, WordPress is beginner friendly and Bluehost have an excellent 24/7 support team accessible vis email, phone and live chat to provide help to any question that you may have.
If the cost is a concern; consider that this is some of the most competitively priced hosting available and this investment could set you up to earn considerably more in the future.
What About The Technical Stuff?
Several years ago, the only way to start a new website was to write HTML code! You'd need to understand all of the technical aspects of your site and how they are linked together. Plus customer support was never as effective as it is today.
Not anymore; building a new website with WordPress is easy.
WordPress manages and optimizes all of your coding for you. All you need to do is log in and use their intuitive interface to navigate to the functionality you need.
You can completely customize the design of your site, publish content and even add plugins (many being free) to boost the functionality further. You'll also be in complete control of your site, unlike a lot of other blogging platforms.
From a technical standpoint, the only things you will actually need to manage are your hosting and your domain.
Your hosting essentially enables you to store files (text,images) on a server and then broadcast that to the world (via the internet). Its like a public version of the documents folder on your computer.
You will also need to think of and find a unique 'domain name' and assign this to your Bluehost hosting account.
A domain name is the .com/.net/.co.uk etc that you choose and that people use to search for your site. It's how your website is known online.
It is mostly best to choose a .com domain name because this will give you the chance to leverage a global audience. So even if you cannot find one at first, keep searching until you get on. Try to keep it memorable too!
Domain names are important, but thankfully they only cost around $10 per year and you can change them as and when required.
The technical requirements for hosting and your domain will be managed by Bluehost – if there is anything you would like changed, or if you encounter any issues, you can always contact their support team who will be more than willing to help.
Step # One – Sign Up To Bluehost
First and foremost, you need to sign up. Click here to head over to the official Bluehost website (this will open in a separate tab) and get your discount. You'll also then be able to quickly jump back to this 'how-to' guide for the remaining steps.
Bluehost offer four levels of plan; Basic, Plus, Choice Plus and Pro. What is best for you will depend on what you are looking to do and how many websites you are looking to build.
However, for the most part, for one website a basic plan is recommended. You can then simply upgrade your hosting plan at a latter date if necessary and this is possible and easy to do.
The benefit here is that for the more expensive plans, you can host an unlimited number of sites under one hosting account!
As you can see, there is a pretty hefty discount available on all plans through my link.
Better yet, all plans currently come with the following perks and bonuses:
FREE Domain Name for 1st Year
FREE SSL Certificate Included
1-Click WordPress Install
24/7 Support
30 Day Money Back Guarantee
Step # Two – Choose Your Domain Name
Once a plan has been selected, you'll then need to choose and setup your websites domain name.
The great thing is that you can either register a new domain name (completely free) or you can use a pre-existing domain name that you own already and that may have been purchased elsewhere.
When it comes to your domain name, here are some of the things you will want it to have:
Short,
Easy to remember,
Brandable
Catchy
Is a .com extension
Is niche/topic related
This is almost the hardest step when creating a website – coming up with a great website name. This is especially true for the more common names that have already been registered (only one domain can exist at a time).
Here, remember not to worry too much; you can always purchase another domain later down the line if you wanted to change. The key is in just getting started.
If you;re really struggling, think of your topic and related terms around it. There are usually a few words you can add which make sense, help your branding and are usually not already taken.
Step # Three: Payment and Account Creation
Next, you'll just need to confirm your account by entering your credit card information and paying for the services in which you require.
There are a lot of additional services available, which you may or may not want to sign up to. These are all optional extras; none are required in order to build a successful WordPress website. But they may make your life easier – its ultimately up to you.
For me, I usually just uncheck all the additional services as I feel I don't need them. This saves up a lot of money and ensures you get the best rate possible.
Once the form is complete, you'll need to enter a password and add your payment details. From there your account is ready and good to go!
Step # Four: Install WordPress
WordPress is a CMS (Content Management System) that you need to install on to your hosting. Its the software of another company, yet can easily be integrated with bluehost.
WordPress is what is going to make it possible to publish articles, customize your website design etc all without ever needing to touch any complicated code. It makes website design and management effortless.
For some hosting providers, you need to run through quite a few steps to set up WordPress on your hosting account.
This is not the case with Bluehost; whom offer one click installations! This means you just need to confirm you want it installed and bluehost will take care of the rest. It only takes a minute or so too!
Once the installation completes, the first thing you will need to do is choose from one of their library of free themes. This is the general design, look and feel of your site.
Select one that seems most appropriate; but consider that you change themes easily and at any time in the future. For the most part, its a good idea just to select a clean minimal theme to begin with and then change it once you have started publishing content.
Within your bluehost account, there will be a button that says "start building". If you click this, it will open up your WordPress dashboard where you can start building out and making changes to your new site!
This is all very easy to do, but if you was to encounter and issues then reaching out to customer support is a good idea. They can resolve the issue and answer any questions that you have.
Step # Five: Login to WordPress and Setup your Site
For the most part, from here on in you'll never really need to ever visit your Bluehost account again.
Instead, you can visit your website and the WordPress login page by visiting : yourchosendomainname.com/wp-admin (remember the 'yourchosendomainname' would be what you registered at sign up.
Its the wp-admin part that enables you to log in to WordPress – you'll use this every time in the future you want toe open up your site. Its always a good idea to bookmark this page.
Once you load the wp-admin page of your site, you'll see the login page. Just enter the email and password that you set up during your bluehost account creation.
If you forgot these details you can contact bluehost/check your emails as they usually send this information at signup.
Step # Six: Write and Publish Content
With a website set up and a theme installed, now is the time to start writing and publishing content! This is of course why you wanted to start a blog in the first place!
Getting visitors to your website is often the result of publishing articles in your niche/topic and getting those to rank in the search engines through SEO.
There's a lot of money to be made from such content, whether that be through display ads or through business models like Affiliate Marketing.
Here are some of the best things you can do to ensure you drive visitors to your site:
Write content on subjects with low competition: there are many websites out there that are Goliath's in terms of authority. Outranking some of these sites is virtually impossible for a new website. You'll want to find keywords that are considered low competition and that you stand a good chance for ranking for. 'Long-Tail Keywords' are ideal for this; they are usually very specific, have a good level of search volume and are not considered competitive.
Answer questions/terms people are searching for in Google: crate content that people are actually searching for and looking for an answer to. This will ensure that you are able to get traffic as people are not only looking for content on the topic but that will help them to overcome an issue/challenge.
Continue to publish and often: In the eary stages of a website you need to publish content, and frequently, to gain momentum. New sites take a while to rank and to get traction in the search engines so you must remain patient. It can take up to 6 months before you even start to get some good levels of traffic – i'm talking 50 visitors a day+. In the early days of a website be patient and do not quit before your site has a chance to rank.
Write better, longer-form content: If you want to rank you need Google to have a reason to do so. Write the most in-depth answer to the topic you are writing about and make it the best resource out there. Longer form content is more likely to rank than short, quick and brief blog posts.
Monetizing Your Blog
When it comes to monetizing your website, there are actually a few different directions to take it in. Perhaps the two most common and profitable include Affiliate Marketing and Advertising.
Let us briefly touch on each one and how they can help you to monetize your content.
Affiliate Marketing
Affiliate Marketing is where you create content, mention or refer customers to other businesses products. This can be physical or digital products. You will earn a commission on each and every referral you make; and sometimes, you can get lifetime or recurring commissions!
Affiliate Marketing enables you to make passive income from a website without having to create, market or provide customer service on a product(s).
You can create affiliate marketing content on certain products, or you can create more indirect methods of promotion and offer products as a solution to a problem.
Affiliate Marketing is one of the longest-serving business models and easiest to get started with when looking to build an income online.
There are millions of products and thousands of affiliate programs to sign up for spanning thousands of different niches.
The best affiliate marketing programs you can sign up for include: Amazon (for physical products) and Clickbank for (digital products).
The Savage Affiliates Training Course by two comma club award winner Franklin Hatchett (he has made over $1m in sales promoting ClickFunnels), is perhaps the best training available on the market at present. I wrote a review having followed and applied the course content if you were interested to learn more.
Advertising
Selling advertising space on your website can be immensely profitable with a lot of traffic and if you publish content in the right niche.
There are a variety of different models in place for advertising; whether you get paid each time a website visitor clicks an ad (CPC) or depending on how many visitors land on your site (EPM)
With about 1,000 website visitors you can earn anywhere from $10-$30 if you host ads from a network like Ezoic.
Alternatively, you can serve Google Ads on your site from the moment you start it. So long as you get accepted onto the program, you will earn money for each and every click you get on an ad. This can range from as little as $0.10 per click all the way through to $100 per click. It all depends on the quality of the click, the visitor and what the advert is showing.
Other Tips and Suggestions
With a website set up, here are some other tips and suggestions that can make your site a success and cut the time it takes to make ground in the early stages:
#1: Run Through Your General Settings. One of the first things you should do on a WordPress blog is run through the settings. Make sure that they are updated and optimal for your sites needs and your own personal requirements.
Updating your admin password to something very secure and impossible to guess is essential. It also is a good idea to block spam comments, updates your permalinks (so that your article URL addresses are rich with keywords from that article and are memorable) and set up any integrations with Social Media e.g. Facebook, Twitter etc.
#2: Optimize Your Site for Speed and User Friendliness; If your site is slow, chances are your website visitors are going to bounce (leave) and go elsewhere. Likewise, if your site is difficult to use or navigate, or works ineffectively, you're visitors will not stick around. Additionally, Google and the search engines are not going to want to rank you if your site is slow or they are getting the impression that your site visitors were left dissatisfied.
The best thing you can do is to reduce website bloat (minimize use of plugins) and install a fast, responsive and premium theme. Acabado by Income School is one of the best for this. It will also ensure your site design is optimal and you can completely customize it to your preferences.
#3: Write Unique and Interesting Articles (That Can Rank!): Writing interesting, unique and insightful articles is going to be the key to driving website traffic. Make sure you write thorough articles (2000 words+ if possible) ad make sure the content of each article answers the question or is related to the topic. This will give you maximum chances of ranking in Google.
Secondly, you want to ensure that you are not targeting highly competitive keywords. Otherwise, big authority sites will be ranking for the terms and you'll never be able to displace them and rank yourself. Over 80% of searches are solved via the first page of Google. So, if you're not listed there you're going to really struggle to acquire any decent traffic.
KWFinder offer a Free Trial, which is an excellent tool provides an easy and visual way to find profitable, low competition keywords to write content around.
# 4: Sign Up For An Affiliate Marketing Training Course. If you are looking to monetize your blog through Affiliate Marketing, then one of the best things you can do is to sign up to an effective training course. This will give you all the information you need in one place, and you'll save a lot of time and potentially investment by learning how to do it the right way, from the outset.
Savage Affiliates is the course you should be taking a look at (it has a reasonable one-off cost and has hours worth of content covering multiple marketing strategies).
#5 Backup Your Site Frequently. This is a pain but it must be done. It can save you so much angst and frustration if your site ever was to be hacked, files were to corrupt or something went wrong on your site.
It is possible to lose entire sites; hundreds of hours of work in the process.
If you backup your site regularly, if anything was to occur on your site you can easily 'restore' a previous version. You can get your site back up in minimal time and it gives you a lot of confidence and reassurance knowing this is in place at all times.
Bluehost automatically take site backups. Therefore, if anything was to happen on your site, you can contact support and they'll be able to restore to a previous and the most recent version.
Backup up, while tedious to do, is quite frankly a must. Trust me!
In Summary
Building a new website is a lot of fun; especially when the process is simple and you have one set up in the minimal amount of time and effort possible. That's where Bluehost will really make the difference.
A blog is an ideal way to promote your thoughts, your business, or the products and services of other businesses (earning a commission in the process). A blog is inexpensive and you can leverage the search engines to get thousands of visitors each and every month (for free!)
If you're looking to start a an online business, a blog is an excellent opportunity in 2020 and beyond. Blogging has stood the test of time and it research suggests it will continue for many years to come.
With multiple ways to monetize your traffic, now is the time to start!
Visit Bluehost and build your website with WordPress today.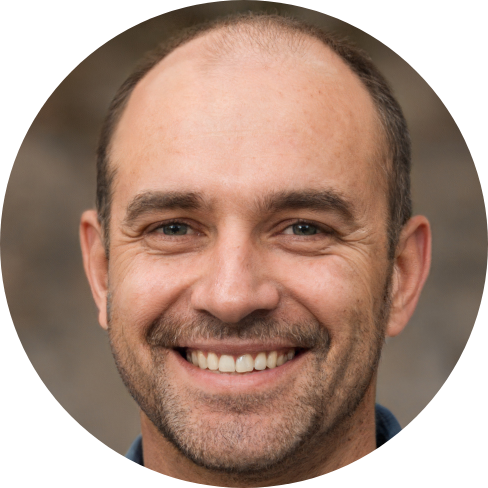 Hey, I'm Jeremy; a seasoned entrepreneur that has been earning his full time income online since 2005. My online business portfolio includes eCommerce stores and affiliate marketing niche sites. I also make money through Blockchain and Crypto. I created Unrivaled Review to share my knowledge, experience and recommendations for anyone looking to pursue such ventures.