If you are looking to start an online business and follow entrepreneur Franklin Hatchett; chances are you have seen both of his courses – Savage Affiliates and eCom Elites. But what are the differences, what does each course include and which one is going to be right, for you. Having spent my time going through each course I would like to share this information here with you today.
So, what is the main difference between Savage Affiliates vs eCom Elites? Savage Affiliates is an Affiliate Marketing online course, whereas eCom Elites focuses on the dropshipping business model. With Savage Affiliates you will be building an online website and promoting other peoples products to earn affiliate commissions. With eCom elites you will be selling products to customers; of which you do not own or stock.
Both of these courses differ fundamentally, but they also do overlap in some places. They intend to give you the skills to build an online business so as you can expect, certain strategies are suitable for both business model.
What is right for you will depend on a number of factors; including your preferences and what you want to do.
So, let us know take at both courses, the key differences and some ways to work out what is best, for you.
What Does Each Course Include?
Savage Affiliates and eCom Elites are both online video courses by Franklin Hatchett. They provide a video library of content each on how to build a business within each respective business model.
Here are the commonalities between each course:
Both courses will allow you to begin and scale a business without the need to create, or ever possess any products, services or goods.
Both focus on low-risk business models with high earning potential.
You are taught the A-Z, and how to start work straight away following sign up.
Both require a similar skill-set and the ability to acquire traffic using free and paid marketing.
Let us know take a quick look at what each course covers before we cover the main differences:
Savage Affiliates
Savage Affiliates teaches you how to build an affiliate marketing business from scratch; even if you do not have any any experience online.
The course teaches you how to build a website on the WordPress platform, find lucrative niches, affiliate offers, products and services to promote, and then how to create content that ranks in Google and the other search engines.
You will learn numerous other marketing strategies to acquire traffic, get leads and how to market your website and content. This ranges from Email Marketing all the way through to Sales Funnels.
My Savage Affiliates Review provides a complete walkthrough of all the modules, content and what is included.
eCom Elites
eCom Elites teaches you how to build an eCommerce dropshipping business from scratch, again even if you do not have any online or sales experience.
The course outlines how to build an online store on the Shopify platform, how to research for niches/products and inventory, and the entire process of taking customer orders through to fulfillment.
You will learn several free and paid marketing strategies to acquire customers and build your store and brand. This ranges from Facebook Advertising and Google Ads, all the way through to Email Marketing and Sales Funnels
My eCom Elites Review provides a complete walk-through of all the modules, content and what is included.
Differences Between Savage Affiliates And eCom Elites
Both courses teach you how to build an online business; but of course, they teach you different business models and processes.
How you spend your time, manage your business and invest your money are perhaps the main differences between the courses.
With Savage Affiliates, you are building more of a hands-off asset. While you will need to spend time up front – researching for a niche, for keywords and for affiliate offers and writing your own content – over time and as your content ranks there is less you will need to do.
You can even outsource content creation through marketplaces like Upwork and Iwriter.
With Savage Affilaites its more about building a passive income stream that monetizes itself once your content is ranking. There are many ways you can boost your earnings, and acquire additional traffic outside of the search engines to increase your earnings.
Paid ads can be fruitful, but you do need to consider your margins to make sure you turn a profit. Thankfully Franklin shows us how to do this in the course.
For eCom Elites, and an eCommerce business for that matter, you will be more hands on in the day to day running of operations.
While it takes less time to get up and running, and you can usually turn a profit faster, you will need to be flexible in your schedule. Fulfilling orders each day is something you must be able to set time aside for. And they can come at any time.
It is possible to automate and outsource some of your eCommerce processes, but it will never truly be a passive income source. It does require work, and products do need to be tested and demand may change over time.
Below we will run through some of the main differences of what is involved and required for each business model and to apply the content of the course:
Savage Affiliates
eCom Elites
Asset Creation
Using the WordPress platform
and creating written content.
Using the Shopify platform
and creating optimized
product and sales pages.
Getting Traffic
Focus on free organic traffic
through the search engines.
Paid traffic is taught and
can be done; yet yields lower
profit margins.
Primarily through paid ads.
You will need to run
campaigns that will
require testing and
optimization.
Investment
Yearly hosting, domain costs.
Potentially some platform
costs such as Email Marketing, Sales Funnels, and Ads
Ongoing monthly Shopify costs.
Costs of Ads.
Potentially some platform
costs such as Store Apps, Email Marketing and Sales Funnels
Time
Requires more time upfront
but less in the long term
as articles rank.
Can get a store, product
pages and advertising
campaigns set up in a short
amount of time; yet requires
ongoing work to fulfill orders.
Margins
Cannot set product margins and affiliate
products and promotions
can change over time.
Set product margins you
desire and that reflect
your market value.
How Much Money Do You Need To Start Your Business With Each Course?
Both courses teach business models which can be highly lucrative, but just like any business there will be some upfront and ongoing costs you should consider.
Let us know take a closer look at the main ones required to apply the content from each course:
Course Fee
Both courses come with the same one-time upfront cost and fee. You get lifetime access, ongoing support, updates and access to the community groups.
There are two tiers for each course.
The standard packages costs $197, and provides you with access to all the course material you need.
The ultimate packages cost $297, and provide you some additional and optional extras that may save you some time and money in the long run. For example , you get some free eBooks, and pre-built and optimized Sales Funnels to use right away.
Asset Creation and Maintenance
With Savage Affiliates, you will need to purchase a few separate things to get your website set up:
Domain Registration – $10-15 per year, with the best prices over at Namecheap.
Hosting – $5-50 per month, (although Bluehost is one of the best hosting deals to get for $35 per year!).
WordPress Premium Theme – $30-100 one off fee. I like to get my themes over at Themeforest.
Email Marketing Software (Optional) = $10-$20 per month.
Taking all the above into account your website is going to cost you between $75-$250 per year. If you run any paid ads it will of course cost me.
But consider that a lot of affiliate programmes out there have 50-75% commission per sale. And a lot of products are over the $100 price point. So in just a couple of sales, you can meet your costs for the year!
With eCom Elites, you will need to purchase a few separate things to get your eCommerce Store set up and running:
Domain Registration – $10-15 per year, with the best prices over at Namecheap.
Shopify Platform Costs– $30 per month, with a Free Trial for the first 14 days.
Shopify Premium Theme – $50-300 one off fee. I would strongly recommend eCom Turbo.
Ads – $10-10,000+ per day. This of course depends entirely on your sales.
Email Marketing Software (Optional) = $10-$20 per month.
With eCom Elites, running ads is where the main outlay will be. At first, it is advised to keep ad spend down.
The course teaches you how to do so, and then how to scale winning ads for increasing your sales and profit.
While ads can become very expensive, you have to consider that they give you the opportunity to bring in a lot of revenue.
What Course Is Right For You?
What course is best for you will depend entirely on your preferences, goals, lifestyle and how much you have or are willing to invest.
Below, I will run through my recommendations as to whom I believe will do best with either course:
Savage Affiliates If:
If you like writing, and have a passion for content marketing,
Have less money to spend or are more risk averse,
Are looking to build a more passive online asset,
Willing to wait and have a little patience; able to wait for your content to rank in Google where the money truly is.
Work a full time job, and want a side-gig or side income.
eCom Elites If:
You want to build a brand,
Have more time to spend on the day to day running of your store,
Have more money to invest initially; in Ads and other marketing strategies,
Do not like creating content,
Looking for faster results, and are willing to pay for ads to get them.
Of course there are many other factors, but these are the main ones to consider.
Equally, you could always do both.
This is not generally recommended for beginners as each business does require time to begin with.
However, in the long term it is a possibility and can be a profitable approach to take. It's how you can truly scale an online business.
If you did want to take this path I would recommend starting with Savage Affiliates. It requires less investment to begin with and a lot that you will learn can be applied to an eCommerce store later down the line.
Then, once you have your content ranking in Google (and the other search engines) and start making affiliate commissions, you can then reinvest that money into the eCom Elites course and your store.
In fact, its a great way to fund your eCommerce store. You could even create a store with products, that you link through to and promote from your Affiliate based WordPress website and content (that you build through Savage Affiliates).
You ultimately have many options.
But, if you are looking to get started online and build a long term business; both courses are ideal.
It's just going to be down to you.
If you need more information on either course, be sure to check out my reviews:
Otherwise, head over to either of the Sales Pages and get started today!
Start an Affiliate Marketing Business with Savage Affiliates
or
Start an eCommerce Business with eCom Elites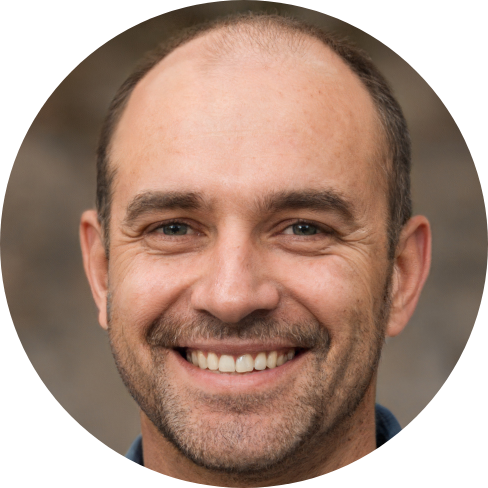 Hey, I'm Jeremy; a seasoned entrepreneur that has been earning his full time income online since 2005. My online business portfolio includes eCommerce stores and affiliate marketing niche sites. I also make money through Blockchain and Crypto. I created Unrivaled Review to share my knowledge, experience and recommendations for anyone looking to pursue such ventures.