If you've landed here you have probably heard of eCommerce and/or Dropshipping and are wondering what Shopify is and how it works?
If you want to sell products online but do not have much (or any) experience in web design, development or coding, then Shopify will be of interest.
Shopify offers a complete eCommerce store website builder and hundreds of website themes ready to install.
This Unrivaled Review, will help to answer this question and specifically discuss the ins and outs of the platform. We will help you come to an understanding of whether this is the eCommerce solution for you.
(A quick primer, we've personally used Shopify and built several stores for our own purposes and for some of our clients. The following is based on our experience and opinions.)
What is Shopify?
Shopify is an online selling platform, that enables you to create a store and host it on the platform web servers. For a small monthly fee, you can create and build your own online store without the need for complicated coding knowledge or web design experience.
From there you can market, sell, and ship your products (whether you are creating this, or sourcing this from elsewhere. E.g. dropshipping – AliExpress)
Shopify is one of the most used and adopted eCommerce platforms for several reasons:
Pros of Shopify:
It's incredibly Simple to Use: with an intuitive back-end that enables you to create and edit your store in numerous ways. You can even edit your store with drop and drag editing tools! Its perhaps one of the easiest platforms to use ahead of the other ecommerce storefront providers (such as WooCommerce). Shopify was designed to be used by all individuals who want to set up a business online – regardless of your experience. It's so easy to add products, set up discounts (one-off, limited time offers etc.), automatically order products, process orders and more.
Fully Customizable If Required: If you did want to edit some code on your site, or change an element, you have the ability to do so. You can directly open up and edit the code of your Shopify site to ensure it meets your expectations and requirements. Plus there are a lot of helpful free articles on the Knowledge Base which provide you with extra and custom codes to enhance your site further.
Low Running Costs and a 14 Day Free Trial – whereby you can trial the platform and cancel before you are charged if it isn't for you. Plus, if you do decide to convert over to a Shopify plan it will only set you back $29 per month (and you have full access to all Shopify functionality) – there will be no limitations on your account. This is fantastic considering some web hosting providers charge more for hosting per month without all of the other platforms' features!
Flawless Cart and Checkout Process: that enables your visitors to quickly go from visitor to customer. This will ultimately increase your conversions as not only does the cart and checkouts look trustworthy, but they have the ability to pay through a variety of payment options that you set up. This could be through their card or through payment processing sites like PayPal. The Cart and Checkout process is quick and simple, and you can even customize your store to make this process shorter and easier for your customers to order!
Speed in which you can set up your site and get up and running. You can literally have your business online in under a day! Its so easy to do and there are a range of free tools that enable you to populate your site. For example, you can import all your products from other sites like AliExpress with free browser extensions and the click of a few buttons!
Incredible Store Themes: That are professional and clean looking designs that make your site and your brand look legitimate – whether your store is being displayed on desktop or mobile. You can even get high converting themes that integrate psychological tactics to help your visitors convert into sales!
High Security: Shopify use Level 1 PCI DSS (Payment Card Industry Data Security Standard) which is the gold standard for eCommerce platforms. You will be provided with a free 256 bit SSL and Encryption (that is automatically installed onto your site) that ensures that you and your sites visitors' information is secure at all times.
Thousands of Free Apps: That boost the functionality of your store and help you to succeed. Our favourites include countdown timers, low stock count warnings and discount popups which help you collect leads and subscribers!
Strong Performance Metrics on the Shopify Servers, with quick page load speeds and a crisp user experience, ultimately helping you drive more sales.
Innovative and Free Mobile App that enables you to completely manage your store on the go, wherever you are. You could even run your store directly from this app, even without access to desktop.
Solid Support – 24/7 Access To Experts: The Live Chat, Phone and Email support is second to none. They are incredibly literate in a variety of fields. They can help you with any technical assistance from site coding, through to site speed load times.
And much more.
Shopify has proved an effective solution for many online store owners, including ourselves.  There's a reason why it's the most widely used ecommerce platform in 2018 and it is one of the fasted growing companies online. We will now turn our attention to what you can expect to receive as part of a Shopify plan, the pros and any potential cons of the software, and how you can build your own successful Shopify store.
How Does Shopify Work?
Signing up to Shopify will provide you with access to an online based ecommerce solution. It means that you pay a small recurring monthly fee to manage and host your online store on their cloud servers. A plan with Shopify completely covers your hosting requirements (so you will not need to host your site at a hosting provider like GoDaddy or Bluehost).
And Shopify's hosting is renowned and highly regarded as being very secure and reliable. As its cloud based, the performance of your site in terms of uptime will remain strong even during periods of high traffic (Shopify boast a 99.9% uptime). With a free SSL certificate on all plans, your own personal and visitors information will be tightly secured and out of the hands of any potential hackers or online threats.
As such, once you sign up, you will have access to a clean admin panel where you can enter your store information, add and edit products, process orders, completely control your SEO (search engine optimization) and more.
Your Shopify store is completely customizable, and there are thousands of free and premium themes that can alter the look and feel to your store. Even the free themes are minimalist and modern. But the best part about Shopify is the range of tools that you can use that enables you to make changes and upgrade your chosen theme to match your brand and build your companies image.
Before we look at the Pros and Cons, it's important to note that your Shopify Subscription will entitle you to complete access to customer support who operate 24/7. You can talk to their experts via live chat, phone or email. Having run several stores of my own, and had several issues that I was unable to rectify, the customer support teams have always delivered and ensured that I overcame any problems. The customer support teams are full of technical specialists in their field – who completely understand the platform and can help you on any issue on the back-end (like coding). Shopify also offer a terrific knowledge base with hundreds of helpful articles if you wanted to work on your store by yourself.
In a nutshell, Shopify is a well-rounded eCommerce platform. You'll have all the tools, resources and contacts that you will need to start selling and scaling your operations online.
Downsides to Shopify?
For the most part, Shopify is a fantastic eCommerce solution that will meet your needs. There are a few minor downsides which we have experienced during our time running stores which we feel we should highlight:
Premium Apps May Be Required: Whilst there are a lot of free add-ons which can help your store improve its performance, aesthetics and conversions, some of the premium apps (which can help drive sales) cost a bit extra. Therefore, your total monthly cost can go up if you decide to pursue these apps.
Transaction Fees: Like most online payment processing applications, Shopify do charge a 0.5%-2.0% transaction fee (depends on your plan). Whilst inconvenient, a simple trick to overcome this minor cost is to add this percentage onto your product prices to ensure you cover it. Another option is if you decide to use Shopify's payment processor instead (its called Shopify Payments) and you can get any transaction fee waived.
How to Start a Shopify Store
So you've decided Shopify is the platform for you, but you are probably now wondering how you will actually start a Shopify store. It's actually incredibly simple:
The first thing you will need to do is to sign up for a 14 day free trial. The best thing is that you do not need to enter any credit card information to access your trial. All you need to do is provide an email and enter your contact information.
You can sign up to Shopify by clicking here.
Please note: It is not possible to get a
21
,
30 day
or
60 day trial
like some individuals online claim. 14 Days is the longest trial currently available.
Once you sign up you'll be taken to the central back-end Shopify interface (admin panel) that only you will have access to and you can see. This is where you will create your store and edit the many elements that make up your site.
You have the ability to connect your own domain (that has been purchased elsewhere or you can purchase your domain through Shopify directly). This enables you to have your site at the domain address of your choice, and it takes all but 2 minutes to do.
Whilst on your 14 day trial, we advise that you experiment with the platforms functionality and test all the different features of the platform. You can use the left hand panel to create products, change your storefront design, and add some of the free apps to see what they can do. One of our top tips is to look for how you will be able to automate your store. So some of the free apps that we have personally installed on our own stores usually include such apps as: abandoned cart emails and pop-up discounts.
When you are ready, you can click on the products tab and start to add your products to your store.
As we mentioned earlier, you can even import directly from AliExpress (if you are dropshipping through this marketplace). We suggest that you add as much information to the individual product detail pages as possible to ensure your customers have the information they need to make a decision and purchase your products. You can even create collections so that certain products are grouped together and can be easily found on your site. By adding the weight and dimensions for each product, you will also be able to get a better understanding of shipping rates you are likely to pay.
During the process of adding new products, creating collections and adding pages/blog post, consider the design and theme of your site and ensure that your site continues to be easy to navigate, is user friendly, loads quickly etc.
You can always start with a free theme. But ultimately, you want a theme that is optimized for conversions and will make sales.
Always remember, if there is a feature that you think your store needs, first check out the app store. It is likely that other business owners just like you want the same feature or functionality and as such developers create apps for them. There are over 1500 extensions and applications on the app store which can really and dramatically improve your sites functionality and performance.
And if you do encounter problems during store set up in your free trial, be sure to reach out to Shopify's customer service and support team. They are always on hand to help.
Once you're happy with your store, and that Shopify is the platform that will host and let you manage your ecommerce business, you will need to choose your pricing plan.  At this stage you can add your business information (if you did not do this at the trial stage).
Conclusion
Shopify is a brilliantly designed and intuitive platform that can get you set up an online ecommerce business in as little as a day. Not many other eCommerce service providers can say that!
Shopify is a great solution due to its simplicity but also its power. It has an incredibly easy to use interface, the pricing is fair and consistent with other eCommerce solution providers, and there are many themes which you can install that dramatically change the look and feel of your site.
There is a reason why Shopify is our ecommerce platform of choice, and why we continue to use them for our own ecommerce ventures and for our many readers and clients.
We have created a total of 5 stores using Shopify, and the longest it has taken to create a store from scratch is 9 hours (in terms of store design, product importing etc).
At Unrivaled Review we can confidently recommend Shopify because you can create your store risk free. You can sign up for a free trial via our link, call customer support for any questions you have, and test the features and functionality for 14 days to see if it's for you. There'res absolutely nothing to lose.
If you would like any assistance with researching your niche, setting up your store, or if you have any other Shopify questions in general, be sure to contact us and we would be happy to help! We are even happy to discuss the possibility of creating a store on your behalf.
Get your Shopify 14 Day Risk Free Trial Now
And if you liked this article, be sure to sign up to our newsletter to be notified of when we publish articles just like this!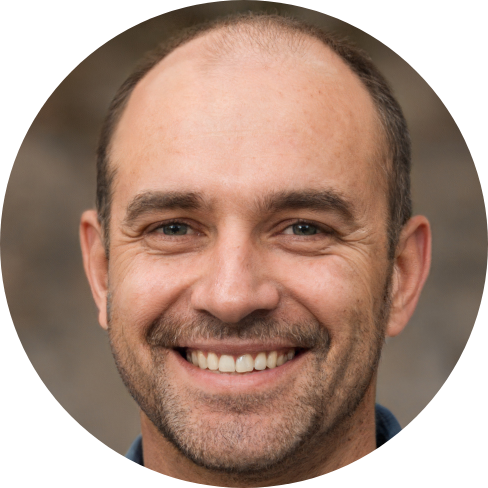 Hey, I'm Jeremy; a seasoned entrepreneur that has been earning his full time income online since 2005. My online business portfolio includes eCommerce stores and affiliate marketing niche sites. I also make money through Blockchain and Crypto. I created Unrivaled Review to share my knowledge, experience and recommendations for anyone looking to pursue such ventures.