Do you want to start a Shopify store and activate a 1 Month Trial? This article will bring you some brilliant news but some not so great news.
I'd rather get the bad news to you first so here it is.
The Shopify 30 Day Trial is no longer available.
This was a one-time offer to a small number of users (by invitation only) way back when Shopify was looking for its first new customers.
The trial was an incentive get new customers quickly onto their platform, and to start to get traction in the online eCommerce space.
Now, this is not why you are here. You want a 1 month trial, and that is fair enough.
I understand your frustration, I too heard news of this offer and wanted to also activate my own Free Trial along the same lines.
With my experience online, I've come to realize that this is just how introductory offers work – and they are always limited. You've therefore just got to be in the right place at the right time to benefit the most with these kind of deals.
So, what does this mean for you?
There is no point in looking to find an extended trial.
If you've heard that it is possible to get a 30/60/ or even 120 day free trial – then you have unfortunately heard wrong.
You'll not be able to find one, and in the rare case that you do, you're likely be signing up or providing details to fraudulent individuals. Those who are looking to scam you, or even infect your PC with malware and other harmful infections.
So that's the bad news.
But, on the other hand, there is excellent news.
Shopify still provide Free Trials. This is for a shorter period of time than the 1 Month you were hoping to activate.
Shopify only offer a 14 day trial.
This is an full and complete access trial where you gain the right to use every single feature and element of functionality that is available on the platform.
This is completely free of charge, with no obligations or contracts to extend beyond the 14 day period.
How Does a Shopify Free Trial Work?
Its actually very simple. There's only a couple of steps.
First, you need to visit Shopify via this link.
Then, simply enter your email address, a password and then enter a name for your new Shopify Store. (What I like to do is create a new gmail email account in advance of this step. You can then sign up to Shopify with this email address and retain all emails of your new Shopify Store and Business in one place).
Once these steps are complete, you will be asked a few simple questions about the store you are looking to create. Then, you're done and all good to go.
In around 3-5 minutes, you should have your Free Trial activated.
From that moment onward, you'll have complete access to Shopify, its features and functionality. You will need to head over to the Shopify Website each day, or time that you want to log in to your store-front, and to the general interface to edit, manage and run your store.
Once you've signed in for the very first time, you will need to update the General Settings, and be required to enter some information to ensure your store can accept payments by your customers!
This is all very easy to do; the Shopify Interface is intuitive and sleek. It even provides on-screen prompts and step-by-step instructions.
Once all the settings and information have been setup, you will have a general storefront automatically built based on the information you have already provided. (store name, tagline etc).
This is all just a basic template to work from. You can fully customize every element of your store (both the homepage and individual product pages), add products, change your store theme (the look and feel) etc.
Now, when you are ready to make your store live and launch it on the web, Shopify will ask if you would like to start a paid plan. At this stage, the choice is completely yours.
The major benefit of Shopify is that they do not make you sign up to or commit to a paid plan straight away. This enables you to fully trial the platform before you commit – its great.
If you didn't want to commit at this stage, simply close the box and continue as to build and edit your store.
What Features Are Available With The Shopify Free Trial?
Shopify aims to be, and is in many ways, an all-in-one eCommerce platform.
This ensures that it provides you, the user, with every tool that you need to build, run, manage and scale your store. That's right, you can Customize your Store, Accept Payments, Fulfill Customer Orders, Send Order Receipts to Customers etc.
Its a platform that integrates with all of the largest eCommerce service providers. The most notable and useful include payment processors like PayPal, Stripe all the way through to Email Marketing Apps like Aweber and Mailchimp. (Read More: What Is Shopify And How Does It Work).
The best part, is that you gain access to every single feature with the Free Trial….There are No Limitations, in place – for the full duration of the trial.
Here are the most powerful features that you can test during your Free Trial, and that you will be leveraging if you decide to extend beyond the 14 days:
Professional Store Design (Fully Customizable)

When you sign in to Shopify, you'll be taken to your Store Dashboard.
You can completely build and manage your store from this interface.
In a couple of clicks, you can easily alter, update or refine your stores design. It is possible to change every single aspect of your store, to get it to look, feel and work exactly how you want it to.
There are dozens of Free Themes that can be installed which you can use straight out of the box, or you can customize them further if you wanted to. Additionally, if you wanted a more unique, powerful theme, there are a lot premium options available.
Working with Shopify Themes is easy; you can use the drag and drop editor, so there is no need to ever look at or edit the code itself.
There's a lot of Website Functionality that you can integrate onto your store. These include Image or Video Sliders, Boxed/Full Content Layout, Buttons, Drop-downs etc. In my opinion, Shopify provide the best and easiest to use store builder online.
Products
Adding Products is very simple and fast; meaning that you can get your products out to your customers quicker than with other eCommerce platforms.
By clicking the Product Tab in your Shopify Dashboard, you can add and edit products in your store.
You just need to add product title names, edit the description of your product, add any additional information the customer needs and update your stock counts.
If you are considering Dropshipping (where you source products from AliExpress and ship directly to your customers) you can import products directly into your store in a couple of clicks (you can do this for free using Shopify's Dropshipping partner – Oberlo). This will automatically create your product listings, and all the relevant information for you.
This is why Shopify is so brilliant.
And another reason in why you want to test the platform with a Free Trial.
It helps you find products to sell – even if you have no idea in what to sell to begin with.
Through the Products interface, there is a button named: 'Find Products'. By clicking this, you will be directed to Oberlo (the application referenced above). This will show you all of the most in-demand, trending and high-selling products.
Analytics
Analytics are what enable you to understand your business, and better yet, your customers.
The Analytics component to Shopify can save you hundreds, if not thousands of dollars per year.
Every Store Owner (including Free Trial users) get provided with a comprehensive suite of Analytics that are updated in real-time. This helps you to quickly gain reports on sales, revenue, customers and insightful analytics that can help shape your strategy and marketing decisions.
For example, you can see the type of device your customers are visiting your store from, the exact time they visited, where they come from (Facebook, Google, Instagram etc.)
This is really helpful for identifying what is working for you and what isn't.
It enables you to scale successful marketing campaigns and cut those that are not working.
It shapes who, why and how you target your audience, how you advertise them and more!
This is how you become successful with an eCommerce store.
Blog
Through the Blog functionality on your store, you gain the ability to write content and post articles that can be found through the search engines (like Google).
In many ways, this doubles up your store so that it operates and works like a complete website.
The blogging functionality enables you to write, post, and curate great content; you also gain access to all blogging functionality like you would if you were using another platform like WordPress.
Through blogging, you can market your products and build recognition and visibility for your brand. It helps your customers find you and can help your store visitors connect and want to buy from you.
The functionality is fully complete; giving you access to all-important Search Engine Optimization (SEO) Tools, like editing the meta data. This ensures your articles can rank higher in the search engines and are more likely found and read.
The Verdict
With no commitment or obligation, it is worth taking advantage of the 14 day trial. Its the best offer you will ever get.
Your trial will provide you with complete access to Shopify and that it does and can do.
Its a no brainer; you can sign up and test all the functionality. Then you can decide if its the eCommerce solution for you.
At the bare minimum its worth signing up, just for the fun of it.
Remember, a Shopify 30 Day Trial does not exist, so there is not use in going looking for one!
Click here to get your 14 Day Free Trial (before they decide to end it)
Wondering what other Shopify trial offers there are out there? My other guides may be of help: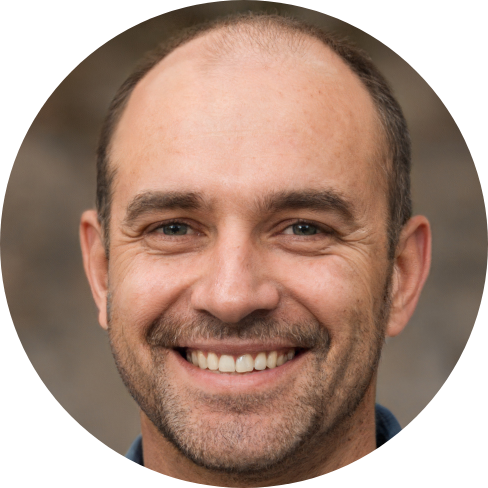 Hey, I'm Jeremy; a seasoned entrepreneur that has been earning his full time income online since 2005. My online business portfolio includes eCommerce stores and affiliate marketing niche sites. I also make money through Blockchain and Crypto. I created Unrivaled Review to share my knowledge, experience and recommendations for anyone looking to pursue such ventures.