If you are interested in starting a Shopify Store, chances are you are going to want to get a free trial to build a store and test the platform. But what about a Shopify 60 Day Free Trial? Does it exist and if so, how do you get one?
Of course, you want to get your hands on the trial offer you can and that is available. This article here today will help you do just that.
Now, you may have heard that it is possible to get on a 60 Day Free Trial; 2 entire months of free, unlimited, and unrestricted usage.
I'm here to finally give you the truth, what offer you can get, and what to expect with that offer.
Now before I begin there is something you should know from the very outset.
The 60 Day Shopify Free Trial is not available!
Unfortunately, its never been publicly available.
At some point, it may have been by invite-only, right at the beginning and launch of Shopify (when they were crying out for new customers). This is probably why and how you have even heard of it.
But, after countless research and exploration of what is around on the web, as well as discussions with Shopify directly, I can confirm that it is not possible to find or sign up for this offer.
If you have been promised or advertised this offer elsewhere – I have one thing to say to you and that is, be careful.
I've seen my fair share of scams, and this sounds like a typical information collecting/malware infecting procedure.
Like anything in life, it's always best to trust the source (the Official Shopify Website) in this case, which clearly states the best trial promotion you can get.
However, there is some excellent news.
Shopify has an extensive Free Trial.
It's not as long as 60 days, but there is plenty of time to create a store, test the functionality and help you decide if it's for you going forward.
It's a generous trial, without any of the common limitations trials usually have.
The Best Shopify Free Trial that you can get online, is a complete 14 Day Trial.
It's risk-free meaning that there are no hidden contracts or obligations. Instead, you can use all of the tools for the full 14 days and then cancel your trial/account at any time if you decide it's not the solution for you.
The Shopify Free Trial; Signing Up and How It Works
It will only take you a couple of minutes to sign up for a Free Trial after providing some basic information to create an account.
To begin, you need to visit the Official Shopify Website through this Free Trial link.
Next, you will need to enter a few personal details to create your Stores Account.
There is not much you need to add, in fact, it's only an email address, password, and your store name.
Once you've entered this information and clicked "create your store", you will just need to fill out a small questionnaire that will help Shopify automate your store's settings.
That's it – you will now be on a Free Trial and the 14-day countdown will begin!
You will then be able to take a look around the platform, use the tools to create your store and then play with all the eCommerce functionality the platform has to offer.
Be sure to remember or take note of the details you provided at sign up (email and password); you will use these to sign in to your account and store each day.
Each time you log into your account, you will be presented with your Store Building and Managing Interface. This is what you will use to make any additions, changes, edits, or upgrades to your store.
The first time you log in (after sign up), you will need to go into the General Settings Tab (found on the left-hand panel of the interface) and add some information. One thing you are going to want to add is your Payment Information so that you can start taking payments on your orders.
The brilliance of Shopify is in its simplicity. Working with and using Shopify is easy. The left-hand side provides you with a quick-access panel to all the Shopify Tools you will need.
However, if you are not quite sure as to what order to complete certain tasks -Shopify will provide you with on-screen prompts and instructions.
Once you have established your Stores General Settings, you will find a basic store set up for you automatically and by default (without your individual product pages).
The great thing is Shopify uses the information you provide in your General Settings and populates them in the right areas across your store on your behalf.
This way, you do not need to do things twice! (e.g. Store Name and Tagline will automatically be placed in the Header on your store.
It;'s now over to you to create and customize your store. In just a few clicks you can install a Free Theme onto your store which will give you a consistent style across your entire store and any future pages that you create.
You can leave it how it comes right out of the box, or you can open the Page Building functionality to edit the theme to how you like it.
Beginning on the Home Page, you can then work through the layout of your store on each and every page e.g. Product Pages, FAQ Page, Privacy Policy Page and Contact Us Page, etc.
Plus, you can even generate an entire Privacy Policy and Contact Page with a simple click all from the General Settings interface!
With Customization, you can choose to display one or all of your products. On their own, or as collections. Plus, you can dictate what product images are shown, where certain call-to-action buttons appear, all colors, and a lot more.
This is all done through an intuitive drag and drop builder – there is absolutely no HTML code that you will need to access, edit or manipulate.
This is because as you work through the builder, the store files are being updated and edited with the best HTML code on your behalf.
If you did want to edit the code, if you have a knowledge of HTML for example, and wanted to make some edits, you can.
Nonetheless, this is usually not required for all users so is not usually required.
When you have finished building and customizing your store, you just need to add each of your products through the "Products Tab" that is accessible via the left-hand panel.
Then you should be ready to launch!
At this stage, you should be ready to start taking orders. Shopify will ask you upon launch whether you want to sign up to a Paid Plan (that will begin following the 14 day trial period).
Now, over to you – this is your decision and there is none that needs to be made at this point.
You can close this box and continue with the trial (if you do not want to take orders) or you can join a plan and start selling! The good thing is that you will only be charged after 14 days, even if you selected a paid plan.
Plus, if you decide to cancel your trial during the 14 days at any time, you will not be charged!
Its risk-free.
Tools And Functionality of Shopify
As discussed earlier, Shopify Trials come with the use of all of the features and functionality.
In this way, you can use it, just as you would if you were on a Paid Plan.
Shopify is an award-winning and market leader in the eCommerce Platform space; for it provides every single tool that you need to build, manage and scale a profitable online store.
With Shopify, you are getting access to everything is one place, so the need to sign up to other platforms and solutions at added costs is diminished.
At a high level, here is what you can do with Shopify
Develop a Unique, Professional and Minimal Store
Accept Payments from customers via Stripe/PayPal
Order Fulfillment
Manage Stock
Automatically Send Order Confirmation Emails and Receipts
Leverage Data/Insights and Analytics
Provide Discounts, Promotions and Offers
and much more.
And if there is not a tool or feature that Shopify does not offer you right out of the box, chances are applications for it. These are simple add-ons that you can install onto your Store.
Hundreds of these are free, but some of the more advanced apps do come with a small monthly fee.
However, these apps are more suitable for seasoned sellers looking for more premium extra functionality that they need to support a large customer base.
Where Shopify stands out from its competitors is that it has integrations with other large eCommerce solution providers. The main examples of this are payment processors like PayPal and Stripe and Email Marketing services like Aweber and Mailchimp. (Read More: What Is Shopify And How Does It Work).
I will now introduce some of the other leading features of the Shopify Platform, every one of which you will be able to use when you get on a Free Trial or Paid Plan.
Professional, Minimally Designed Store
Without doubt, one of the most attractive features of Shopify is how easy it is to use and how quickly you can get up and running.
The store building tools and the ability to create a professional, sleek and modern store make it one of the best platforms around.
Without exaggeration, if you know what you are looking to build you can have it done in about an hour.
Plus, you have the ability to customize your store just to how you want it.
This is not just visually, but also how it works and how it is used (essentially you can manipulate the entire customer experience). This makes it easy to improve customer satisfaction, ease of use and ultimately this will lead to more conversions and sales.
Regarding the style and layout of your store; there is a comprehensive Shopify Library with hundreds of Free Themes to install.
The themes come pre-packaged with all the layouts and elements that will instantly give you an optimized and user-friendly design across every single last page of your store.
Whether it is the homepage or individual product pages, each theme will provide you with a unique or interesting twist/variant. And if you do not look at the default layout, you can change it.
Or, you can jump straight into a Theme with conversions in mind. One that has conversion-boosting applications included (like scarcity timers, stock count warnings, promotion pop-ups etc). These applications will help you obtain more sales on your store from the very get-go.
And every single change you make to your theme can be done easily and effectively through the Store Builder (so no need to touch tricky HTML).
If you wanted to make some changes and see how it looks before you publish and roll it out for your visitors you can.
After trying several on eCommerce Store Services and Platforms online, Shopify is the best, most affordable effective of them all.
Products
Creating Products, Product Pages and Product Collections is simple, easy and effortless thanks to the tools in Shopify.
All you need to do to start adding and editing products is click the Product Tab in the left hand panel of your Admin interface.
You will be presented with the above screen. From here, you can completely manage your products, whether it is adding new products or editing current products (one at a time or in bulk!).
And you can even manage and sell your products more easily by creating collections.
Each new product is added via the "Add new Product" button which you will see in the screenshot above.
On this page, you will be able to add the Product name, an overview, and description, and any images you would like. When you hit save, your product will become accessible when accessed via its unique URL.
Here's where it gets extra interesting and powerful.
If you are looking to start Dropshipping, (selling products from suppliers online), you can install a free app called Oberlo to do all of the above for you.
That's right – you can import products from online sites (like AliExpress) and get products loaded up and available from your store in just a few clicks. Everything is copied over, product names, stock counts, prices, and images!
From here all you need to do is just make some minor edits to reflect your increased prices and work on the description.
This information is all updated in real-time, so you stock counts match the supplier. It's brilliant.
And if you think this sounds a bit shady, it's not. Oberlo is the official Shopify Dropshipping partner so it's completely legal, safe, and supported.
The Oberlo app enables you to have dozens of products in your store far quicker and far more easily than manual work alone.
As it pulls information for you, you can decide what you want to keep, delete or edit. It's a great starting place for any product.
This is just one of the reasons why Shopify is so appealing; they have considered the minor details which to us store owners, save us a tonne of time and effort!
Beyond this, you can use applications like Oberlo to discover high-selling and in-demand products.
There is a functionality that shows you what is selling well for other store owners.
To do this, you just need to go to the Product Interface when in the Admin Section of your store, and click the 'Find Products' button.
This will open the Oberlo (mentioned above) and you will get a high-level overview of all the products and niches that are the most successful right now.
If you are considering opening up a store, but do not know whether to set up a General or Niche store or what products to go after, this is a fantastic way to get started (and save you a tonne of hours researching and testing social media ads at the same time!)
Customer Analysis, Dashboards and Data
By default, Shopify collect data from actions and events across your entire store.
This data becomes incredibly useful and insightful; helping you to understand your customers better and driving better decisions to improve your ROI.
There is an entire interface that you can access to see who your customers are, what products they are most interested in, how they ended up on your store (from what URLS), and what they do when they are on your store (what pages they visit).
This data is all collected and pulled together into clear, editable Dashboards that you can break down further, change the timescale in focus, or compare periods.
This comes as standard to any Shopify Store Owner, and this includes everyone on a Free Trial.
The Dashboards are live and current, so you can see at any time what is happening in your store.
Here are just a few of the many types of data that is captured:
Traffic Stats (When and What Time Customers Visited)
Sales and Revenue (Profit/Loss) Summaries,
The Ages of your Customers, Demographics (Gender)
Actions take on your Store – Pages/Products Viewed.
Type of Device Customers Use (Desktop/Mobile)
Referral Information (Where did your Visitors Come from – Includes exact URLS)
Carts Abandoned and Sales Lost.
Social Media Campaign Results; Clicks from Facebook/Instagram etc.
and much more!
As you can see, there is a tonne of data here that you can use to better understand the wants and needs of your customers.
This is a brilliant perk to Shopify; you acquire intelligence on your niche and your customers that can use to improve your store, your marketing and your product selection.
It is analysis like this that you can dramatically improve the results of your eCommerce Store; discovering exactly what is wanted, by whom, when, and why.
Content Creation
To round of the platform and make it complete, Shopify includes an entire Blogging Platform for all store owners.
This lets you publish articles and posts for the Search Engines, just like you would do on other blogging platforms, like WordPress.
This is a great way to improve outreach and find new customers. Using the popular Search Engines (Google, Bing etc) to find leads and convert more customers.
The blogging platform is what turns your store from purely sales-focused, to a more rounded, trusted and respectable Website.
Its also a comprehensive blogging platform that provides you with all the tools you need to rank well through search. For example, you will be able to edit and optimize the Meta-Data for SEO (Search Engine Optimization) purposes.
Blogging is an often neglected yet powerful strategy to acquire leads and customers. You can write blog posts and articles on each product you sell, or you can create highlight reels and the "best products in your niche" featuring your products as the winners.
You can then set up links to your product pages, knowing that your customers are far more interested and have been "warmed up" before the sale. It's incredibly effective.
Shopify 60 Day Trial – Verdict & Concluding Remarks
The best Free Trial offer that you will be able to find is on the official Shopify Website – it is 14 days.
Be sensible and realistic to appreciate that any offer or individual who promises you otherwise is likely to have a hidden agenda.
A trial is a perfect way to use Shopify, and see whether it is going to be the eCommerce platform for your online store and business.
You can use all the tools and functionality referenced above for the full 14 days, without any commitments to sign up beyond this.
At the end of the trial period, if you want to cancel your store you can. There's no cost or hassle to you.
At the very least, it is worth creating an eCommerce store for a bit of fun and to see what is open and available to you!
FAQs
What About a Domain Name?
If you decide you want to get your own custom domain and do away with the .myshopify.com, then you are going to need to purchase a custom domain name.
Shopify provide this service, which makes it easy to get set up and get your own branding.
So for example, if you were to sign up for a trial with the store name "My Own Shopify Store", the trial URL would be www.myownshopifystore.myshopify.com. To turn this into www.myownshopifystore.com, you would need to buy that domain.
I've written an extensive article on the costs involved and how to get it much cheaper than through the Shopify Platform. (Read More: How Much Is A Domain Name on Shopify)
It also explains how to connect that domain to your Shopify Account and Hosting in under 5 minutes.
Wondering what other Shopify trial offers there are out there? My other guides may be of help: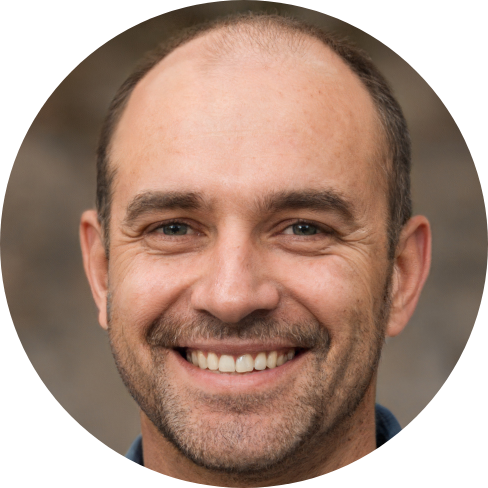 Hey, I'm Jeremy; a seasoned entrepreneur that has been earning his full time income online since 2005. My online business portfolio includes eCommerce stores and affiliate marketing niche sites. I also make money through Blockchain and Crypto. I created Unrivaled Review to share my knowledge, experience and recommendations for anyone looking to pursue such ventures.