Getting on a free trial is a brilliant way to test a platform and service and see whether it is right for you. Shopify is no different. Typically, they offer a 2-week trial, but perhaps you have heard of getting on an extended version. Specifically, you may have heard of a 21-day trial – but does it even exist?
Shopify does not offer a 21-day trial. In fact, this offer has never existed. Instead, the only and best and only free trial offer you are going to find is for 14 days – directly on the official Shopify website.
There's a lot of noise and discussion online as to what is the best free trial offer available.
Some state that you can get 21 days, others 30, and some stretch as far as 120 Days.
But I'd like to dispel these myths.
Why? Because there is no legitimate way to get on an extended trial.
Not now, not a couple of months ago. Not ever.
In fact, it has never been possible to get on any one of these offers.
I know what you might be thinking; you may be able to find an offer through another website.
Like a coupon site or equivalent.
Trust me, don't go there.
You're simply wasting your time.
Stick to the official Shopify site and get an official, legitimate trial.
That will avoid landing on some pretty shady websites looking for a deal.
I actually think I infected my PC with Malware trying to get a special offer on a product like this once!
So not worth it.
Instead, head over to the official Shopify website now and get the best trial they can offer.
It's not quite 21 days, but 14 days is sufficient.
Trust me.
It's a comprehensive trial with no limitations on the functionality in which you can use.
You can build your entire store and use every single feature during the 14 days. And, there is no contract or obligation to extend beyond the trial period. You can simply cancel if it doesn't work out for you.
How Does a Free Trial Work with Shopify?
The best thing about the trial is the process. It's very easy and simple. You only need to complete a couple of steps.
To start, you just need to head over to Shopify via this link.
Then you are going to need to provide a few details as part of the signup.
All they need is your email address, a password, and your name for your new Shopify Store.
Once you've entered these details; Shopify will ask you through a very brief questionnaire a couple of multiple-choice questions on the store you are looking to create.
It takes about 2 minutes, and then you're good to go. Your trial is now live.
You then have a full 14 days to use the Shopify platform, every single feature, and functionality it provides.
Using the account you just created during Trial Sign up, you just need to visit the Shopify Website every time you want to log in (just like you do with Facebook if you are not set up with auto-sign in).
Once you sign in you will be taken to the back-end of Shopify (the interface that you will use to build, edit and manage your store).
Now its worth mentioning that after you sign up for your Trial you will need to update the General Settings (only once). You will also need to enter your details so that you can start accepting payments from your customers.
This is simple to do because the Shopify interface is so user friendly. If you are not sure where to go or what to click, just follow the on-screen and step-by-step instructions.
When you have entered the basic Store information in the General Settings tab, you'll have a Store preliminary built for you (without products obviously).
Shopify is great because it pulls in the information you have already provided into the relevant parts of your store (e.g. Store Name, Store Tagline, etc).
You're then provided with a basic template to work from and free theme to customize as you see fit. You can change the theme to another free theme in the Shopify marketplace or install a premium paid theme.
Then, its just a matter of getting to work to customize your store.
Using the simple page builder you can change every last element on your store – from the front page to the product pages, FAQ pages etc. You can change where buttons show, the colors, positioning of text, headlines, etc!
It's so easy, and there is no complicated code to work with, edit and understand (that's all managed and handled by the platform itself – but you can edit this at a later stage if desired/required).
When your store is complete, you've added your products, and are happy with how it all looks, it's time to launch your site and start driving customers!
At this stage, Shopify will ask if you would like to sign up to a paid plan. At this stage, the choice is completely yours.
The main perk of Shopify is that you are not required to pay or commit to it straight from the outset. This lets you test and sees if it is going to be for you before any commitment is made – it's brilliant.
If you do not want to sign up for the paid plan; you can close the box and continue editing your store and testing the functionality for the 14 days.
The Features Available On Shopify (Included in the Free Trial)
As I've said already, signing up for a Free Trial gives you access to all the functionality that you would get if you signed up for a Paid Plan.
Shopify is critically acclaimed, is widely used, and is thoroughly recommended for building eCommerce stores because it is an all-in-one solution.
With Shopify, you are getting access to every single tool that you will ever need to build, run, manage and scale an online eCommerce store.
It enables you to do everything, from creating a unique, professional, and minimal Store Design, all the way through to Accepting Payments, Fulfilling Orders, Managing Stock Levels, Sending Order Receipts, and much more.
And for anything that it doesn't do right out of the box; there are applications that you can install to do this.
Many are free, and only the more advanced will require a monthly subscription fee (that you will easily cover through product sales).
Beyond this, as its a popular and widely used platform, they have created integrations with all of the other eCommerce service providers.
This includes all the major payment processors like PayPal and Stripe, but it also covers Email Marketing Platforms like Aweber and Mailchimp. (Read More: What Is Shopify And How Does It Work).
Below, I document the best features of Shopify – that you will gain access to immediately following sign-up to a Free Trial and beyond:
Minimal & Professional Store Design (Completely Customizable)
Shopify has managed what many other platforms have failed to do; create a user-friendly and simple store-building tool.
From your Shopify Dashboard (the interface that greets you following sign-in), you can completely edit and customize your store.
With a few clicks, you are able to completely manipulate how your store looks and works. You can change it in countless ways, and you can find a design that is the best match for your brand, your vision, and for higher sales.
As standard, there are plenty of great Free Themes to install. These will instantly roll out a pre-built design across your store and its many pages.
You can even edit them, or change them if you wanted. Or if you are looking for a theme that comes with conversion-boosting applications built-in (like countdown timers, stock counts, discount pop-ups, etc) then you can also activate one of these.
Activating and editing a theme is painless; you just need to work through the different elements on the screen.
You can make the changes in the left-hand panel on the left, and see what that does to your store on the right.
It's great for making changes in real-time and to see what it looks like before you go ahead and decide to roll it out.
There's absolutely no need to touch HTML code!
Then there is a lot of eCom-specific functionality that you can insert onto your store. The most notable are: Image and Video Sliders, Different Layout options (Boxed/Full Content), Call To Action Buttons, Drop-downs etc.
In my personal opinion and experience, Shopify is the best and most user-friendly eCom store builders online.
Adding/Displaying Products
Adding Products to your store is very easy; in fact, you can add a whole collection in no time at all.
To access your Product Collection, Add New Products and edit them, all you need to do is click the Product Tab when you are signed in to your Shopify Dashboard.
From there, you can add new products, edit an existing product in your store, create categories (collections) of products, view stock counts, bulk-change prices, and more.
The product-editor page itself is sleek; and all you need to do to create a new product listing is add the product name, add a description, enter your stock count, and add the product pictures.
Now it depends if you are selling your own products, but if you want to Drop Ship products from suppliers, you can import products directly into your store in a couple of clicks.
This can be done completely free of charge using Shopify's Dropshipping partner – Oberlo).
This is an app that you can access from the Product Tab that lets you automatically create product listings.
The added bonus is that it pulls in all the relevant information for you too – the product descriptions, pictures, prices and stock counts!
So you can have your products imported in minutes. Plus, if you wanted to change any of this imported info – you can.
This is why Shopify is so powerful.
Another great feature of Shopify; is that you can use it to find trending and high-selling products, or any other product to sell for that matter.
To do this, you just need to open up the Product Interface and press the 'Find Products' button.
You'll be taken to the Oberlo App (mentioned above) and it will display all the products that other sellers are importing and are being successful with.
Data, Dashboards and Analytics
The comprehensive range of data and analytics that Shopify automatically collect and calculate for you are epic.
This provides the insights you can use to help improve and direct your decisions for your store. They help you to understand how your store is used, who your customers are, and what they essentially want.
The Dashboards are an effective and simple way to ensure you are investing in the right areas, targeting the right audience, and getting the best ROI possible.
Dashboards and Analytics are available to all Shopify Store Owners (so you will also get access when you sign up for your Free Trial).
There is an abundant range of Data and Analytics that are collected and updated in real-time; based on how your store is used, how and when.
You can get quick insights on: Sales, Revenue (Profit/Loss), Customer Demographics, Customer Behavior, and a lot more.
You can literally see what device your customers are using, how they ended up on your site (where they came from), their age, and what pages and products they viewed. What better way than to understand what your users want?!
This is an excellent advantage to running a store through Shopify; you can identify what is working and what is not.
You'll be able to know what Marketing Campaigns are the most successful, and why, and which ones to scale, and which ones to cut.
This is how you become successful with an eCommerce store; identifying and understanding your audience – their needs and their wants.
Blogging
The Blogging element of the Shopify Platform enables you to write and curate content, just like other websites and platforms like WordPress online.
This is brilliant for writing content for Google, and the other Search Engines, and for expanding your influence, scope, and marketing channels.
In a lot of respects, this turns your Shopify Store into a more complete, versatile Website.
And this isn't some simple Blogging Platform; it's very complete where you can change all of the essential components (like the Meta-Data) for SEO (search engine optimization) purposes.
By regularly blogging, you can start to build an audience for your brand, target and reach them in a far less aggressive way.
This is a great way to find new customers and an even better way to increase your conversion rate. Your customers will be far likely to buy from you if they deem you as an authority on the subject; something like a helpful article can provide.
Final Words
The best Free Trial that you are going to get with Shopify is 14 Days.
Don't fall victim to any other online site or individual who makes you believe otherwise.
Without the need to commit to a paid plan; a trial is an excellent way to see whether Shopify is the solution for you.
By signing up for a trial, you can test, explore and play with all the functionality the platform has to offer. By the end, if you want to continue you can, if not, you simply cancel. Its that simple.
At the very least, I suggest you sign up, just for the fun of it!
Click here to get your 14 Day Free Trial (before they decide to end it)
Wondering what other Shopify trial offers there are out there? My other guides may be of help: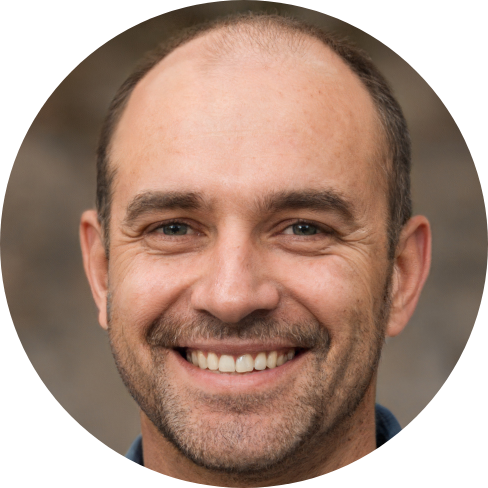 Hey, I'm Jeremy; a seasoned entrepreneur that has been earning his full time income online since 2005. My online business portfolio includes eCommerce stores and affiliate marketing niche sites. I also make money through Blockchain and Crypto. I created Unrivaled Review to share my knowledge, experience and recommendations for anyone looking to pursue such ventures.