If you are looking to sell digital products online, then you are going to need an eCommerce solution that enables you to do so. But does Shopify have the functionality and capabilities to sell digital products and is it a suitable platform for this type of product? With these questions in mind I decided to do some research and hold some conversations with the Shopify Development team. I would like to share with you what I have been able to find.
So, can you sell digital products on Shopify? It is possible to sell digital products or services through a Shopify store. In fact, its simple and easy to do so. All you need to do is install Shopify's official free Digital Downloads app, set up your product pages and then uncheck the shipping checkbox. From there, customers can get access to your product instantly after purchase with an easily accessible download link.
Shopify is an all-in-one eCommerce solution. It provides a number of important tools and helps you to build, manage and scale your store all through your central account and plan.
At an affordable monthly rate, there is a reason why so many businesses are using this platform to sell online.
Let us know take a closer look at the types of products and process for selling digital products on Shopify. Be sure to keep reading as I show you exactly how to set this up from scratch!
Click here to get your exclusive Shopify Free Trial and begin selling your Digital Products online
Can I Sell Digital Products On Shopify?
Shopify was designed to help any online business sell online. There is a reason in why their slogan reads: "Build an online business—no matter what business you're in". They can fully back this up.
Shopify was built to be an allin-one eCommerce solution; providing all the tools and functionality to sell products and manage your business online. It comes with a range of advantages including ease of use, affordability, insightful analytics and fast-loading, mobile-responsive store-fronts.
It equally comes with all the technical aspects covered; whether this be security, hosting or customizations. You can literally edit your store in every way until you are happy and satisfied that it best represents your business and showcases your and brand and products.
Regarding products specifically, you can sell both physical and digital products through the platform!
Plus, its simple and easy to do, taking only a couple of minutes and involving a couple of steps.
Taking it one step further, Shopify have designed their own unique application which enables you to sell digital products. Its called 'Digital Downloads' and is entirely free to use.
It makes selling digital products easy, plus it integrates seamlessly into any store being run through the platform.
And if for any reason you wanted some advanced features and functionality, there are other applications that you can use to serve this purpose.
The main ones to consider are: SendOwl, FetchApp and Sky Pilot.
With a comprehensive free trial that you can get here, you'll be able to test these applications out and how they work for yourself with no risk.
What Kind Of Digital Products Can I Sell?
So, now we know that it is possible, what kind of digital products can you look to sell?
You may have these in mind already, but consider the options below. They may give you new ideas, business opportunities or can confirm and validate your idea.
The beauty with digital products are that there are many different types that you can look to sell. They span literally every industry and niche so your limited only by your imagination.
Here are the main types of digital products other successful businesses are selling through Shopify:
Apps and Software: Whether this be WordPress apps, mobile apps or full on software solutions.
Online Courses: that enable you to teach a certain skill-set or offer your expertise in your niche
Consumable Content: This can range from eBooks, videos, podcasts, music albums and any other content that is primarily used for entertainment purposes.
Usable Content: This will differ by businesses, but can be checklists, to-do lists, datasets, plans, web elements or photography e.g. stock images.
Digital products enable you to create and put your best content behind a paid-wall. Its a great model, especially if you pair it alongside a membership or subscription offering.
Of course, there are many other types of digital products you can look to sell. So long as you are able to upload it to Shopify, you'll have the option to offer it as a download.
How To Sell Digital Products On Shopify
At this stage, you may be wondering how you would actually go about setting up your digital products.
Perhaps the best way to get started is with the Digital Downloads App. Designed by Shopify, entirely free, and simple to use.
The Digital Downloads app enables you to offer a direct link to your customers following a purchase. They will have this on the order confirmation page, and equally in a confirmation email (which can be personalized and customized too).
This is all automated, but if you did want to be in more control, you can actually specify in the application that you would like to send the files yourself.
From your perspective, the app will also monitor download stats and other useful insights and analytics. You'll be able to access a dashboard that displays exactly how your downloads are performing.
To get started with Digital Downloads takes all but a couple of steps.
Of course you first need to create your Shopify Store and account. From there you can run through the quick-start guide to getting your store built and optimized.
Once you have your theme and layout in place (which is incredibly easy to do), you then just need to install the app:
From your Shopify Admin Interface, click 'Apps' from the left hand panel.
Search for "Digital Downloads" in the search bar, and then click Digital Downloads from the drop-down menu.
On the Digital Downloads page, click Add app.
Click Install app.
That's it!
From there, you just need to begin adding your digital products.
To do so, you need to first create your product pages before heading back into the Digital Downloads app (where you will then add the attachment via a .zip or other archive file format).
So the steps to adding your digital products are as simple as:
In your Shopify Admin interface, click Products from the left hand panel.
Click on Add product.
Fill out the page with the information about your digital product. This should include a Product Title and Product Description. You should also set your Pricing.
Under the Shipping heading, un-check the box next to 'This is a physical product'
Click Save product.
Under the product title at the top of the product page, click on More actions.
Click Add Digital Attachment. This will take you back to the Digital Downloads app page.
Upload your product by clicking Upload File.
Select the file you want to attach to this product.
From there, you can manage your products, view your download analytics and alter your fulfillment settings in the app itself.
You can even set download limits, resend download links, cancel downloads or exports a CSV of all orders.
Plus, I personally love the way you can customize your download emails and the download checkout pages to ensure it looks great for your customers.
Of course, you may find that the Digital Downloads app does not meet the requirements for your business.
But it is an ideal, free place to start. Thankfully there are many other digital product apps that you can use to fulfill the same purpose.
Heading into the app store is the best way to find alternatives. But perhaps the best ones to take a look at are: SendOwl, FetchApp and Sky Pilot.
These are also recommended and well-reviewed by other business owners – with great reviews.
Read more: Best Shopify Theme For Digital Products [That Also Boost Sales]
Finally
Starting a Shopify store and selling digital products is effortless; it does not take long to get started, implement nor does it require any technical skills or experience to do so.
Shopify has all the tools you need to sell online, along with a fantastic free app, to conveniently offer both physical and digital products to your customers.
Even better, there are a number of other third-party applications available in the app store that you can use if you did require more features.
Although that being said, the digital download application appears to work very well and meet the needs of both beginners and more experienced entrepreneurs.
Ultimately, what is important is that you get started with Shopify. With a comprehensive free trial, now is the time to start, test, and play around to see for yourself that this is the eCommerce solution for you and your business.
The obstacles to selling your own digital products, whether that be music, photos, eBooks, training courses or many others have never been lower!
Have other questions on the Shopify platform and looking to learn more, my following guides may be of help: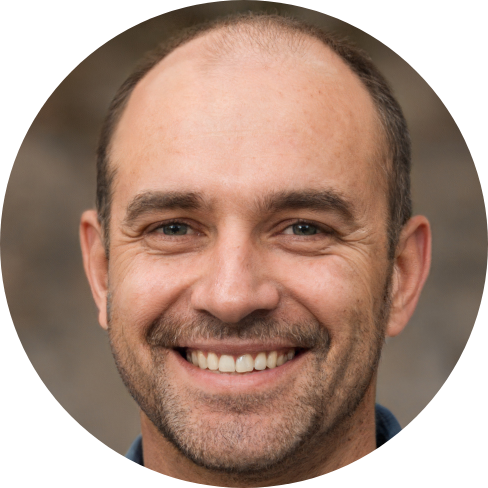 Hey, I'm Jeremy; a seasoned entrepreneur that has been earning his full time income online since 2005. My online business portfolio includes eCommerce stores and affiliate marketing niche sites. I also make money through Blockchain and Crypto. I created Unrivaled Review to share my knowledge, experience and recommendations for anyone looking to pursue such ventures.