Are you a course creator or soon to be one? Do you want to launch them to the world and start getting the sales that you had in mind? Well, you're going to need to find a platform that allows you to do so. What about Shopify? Can this be used to sell courses? It's used for products so what about courses? Well, here is everything you are going to want to know.
So, can I sell courses on Shopify? You can sell courses on Shopify. To do so, you will either need to sell restricted site access, or use a Learning Management System (LMS) app. These will allow you to host your content/videos and enable them to be streamed to the students who enroll.
It sounds a little complex, right?
So let me walk you through the process in a little more detail so you know
Ready to get started? Get your free, exclusive Shopify Free Trial here
How To Sell Courses Through A Shopify Store
There are three primary ways that you can sell a course via Shopify.
Sell Restricted Site Access
Install a Learning Management System App
There are, of course, differences between them, and one may be better for you depending on your business/needs.
So let's explore them below.
Restricted Site Access
This is perhaps the most simple and also the most affordable.
Essentially what you will do is create private/or closed-off pages and blog posts on your Shopify store.
You will be adding your course content to these pages.
When a customer enrolls in your course, these pages become available and accessible.
They will be essentially given login information which they will then use to access your course material.
Now, while this is great for text, images, and audio – it can be quite limited.
Thankfully, you can always consider other tools to boost the functionality here.
For instance, you could offer to coach externally to customers via Zoom.
Use Learning Management System (LMS) Apps
With this approach, you will need to use an application that will likely come with a cost.
However, this will provide you with much greater functionality.
In essence, these apps will enable you to host your course content and serve them to your students via access to their platform.
A good example of this is an app called 'Courses Plus,' which you can get via the Shopify App store.
Alternatively, you could even consider external LMS providers such as LearnWorlds or Thinkific.
An alternative approach again would be to use an integration service, like Zapier, that would enable you to sync up with a platform such as Teachable.
With this approach, you will need to authorize a connection between your store/product and the LMS platform.
Tips When Selling Courses Through A Shopify Store
The following tips and suggestions will help set you up for success:
Make Sure There Is Demand
Before launching any course, it's essential that you verify the demand for what you have to sell.
You can do this in numerous ways, be it by engaging with your audience, observing market trends, or even asking what your audience wants directly.
Sure, you can launch a course without any of these in place, but the chances of your success are ultimately going to be a guess (at best).
The more you can validate your course before spending the time, effort, and perhaps even money to produce it, the greater ROI you can expect to receive.
Double Check Your Integrations
Before marketing your course, it's essential that you test the process and system.
You need to ensure it's all connected properly and works as intended.
Ensure the customer journey is simple and effortless.
Ensure your videos/content loads as intended.
Make sure they get the login details shortly after signing up.
These are just some examples of testing the process, so set up a few dummy orders and be sure that it's seamless before you proceed.
You Will Need Traffic
Once you launch your course, you need to go out there and market it.
So you will want to consider how you are going to do this ahead of time.
Will you be creating content on the blog of your store? Will you be creating videos for YouTube? Will you be directing traffic from another site or even paying for marketing on channels such as Facebook Ads or Google Ads?
Either way, you need to know the approach you are going to take to get your course out there in front of potential buyers.
Consider Getting Others On Board
A great strategy, particularly in the beginning, is to get other affiliates to promote your course for a share of the sale revenue.
You can set this up at any rate you like; 5% all the way through to 75%.
Of course, the more you offer in affiliate commissions, the greater chances you will have of getting other people to market and promote it for you.
While you will be giving up some profit here, assuming you get the right affiliates on board, you can drive a lot of extra sales by dramatically boosting your audience.
Offer Sales And Promotions
One of the best things you can do to get your course off the ground is to start with an introductory price.
This will get you early customers/sales and should also start to repay any of the costs and outgoings that you had to set up the course.
Alternatively, you can bundle courses together to increase your earnings while offering deals to your students at the same time.
The best thing about having your own course is that you can change the price at any time.
So consider seasonal sales and random price increases/drops to keep customers interested and to boost sales at certain times of the year.
Pros and Cons of Selling Courses Through Shopify
Pros
Leverage the full functionality of Shopify
Shopify was designed to be an all-in-one solution, meaning you are provided with a lot of different tools and functionality when you sign up.
So, you'll be benefiting from the clean store themes, blogging platform, SSL, payment processing, and much more.
Low-Cost Solution
You can set up a Shopify store with a domain and hosting for a fair and competitive price, rivaling many other platforms and rolling all your costs into one subscription plan.
You can even get a free trial for 14 days to test the platform and functionality and see if it is best for you and your needs.
Simple and Easy To Get Started
No knowledge of complicated code is required. You can be a complete beginner and benefit from the clean and simple Shopify interfaces, saving you time and frustration.
Should you get stuck or have a specific question, there is extensive documentation available for you to overcome your issues, and a fantastic support team is available 24/7 to help you too.
Sell Other Products On The Side
Just because you are selling a course on your Shopify store does not mean you need to stop there.
You could sell other digital downloads, or even physical products, directly from your store, too.
These could align with your course or be optional extras (upsells) – this can help boost your earnings per customer.
Cons
Marketing
You will need to market your course in order to sell it.
Sure, you can sell your course via Shopify, but you need to do all the groundwork to get potential customers to sign up.
Though let's be honest; this is true if you host via Shopify or any other platform.
Missing Functionality
Not all functionality that comes with other LMS providers is going to be included with Shopify by default.
For instance, you will likely be missing the advanced analytics that will help you to analyze your customers or get a greater understanding of your sales.
Though do consider that this functionality typically costs you, and you may not even need it!
Final Verdict
You can sell a course, or multiple courses, through a Shopify store.
In fact, it's a great model that works well for a lot of course creators and content producers.
Why?
Because there's a lot of money in online courses and with the functionality and capabilities of online platforms, it's relatively simple.
If you're on a budget, then I would recommend going with the restricted access method.
Otherwise, if you've got some additional budget or if you've started making sales and want to scale further, the LMS option is for you.
So, my advice to you.
Get on a Shopify Free Trial and get testing.
You'll soon see how easy it is.
Over to you. And all of the best with selling your course!
Related Questions
Does Teachable integrate with Shopify?
Teachable can integrate with Shopify. Though to do this, you will need to use an integration app, such as Zapier (which comes at an additional cost). Some Shopify store owners recommend using the Digital Download app to set up the Teachable/Shopify integration, too.
Related Guides: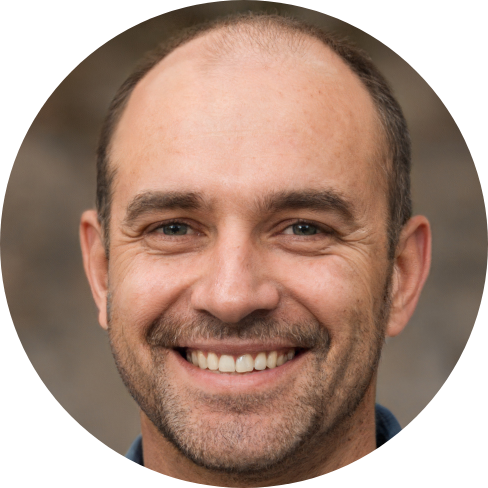 Hey, I'm Jeremy; a seasoned entrepreneur that has been earning his full time income online since 2005. My online business portfolio includes eCommerce stores and affiliate marketing niche sites. I also make money through Blockchain and Crypto. I created Unrivaled Review to share my knowledge, experience and recommendations for anyone looking to pursue such ventures.