If you own a business that sells subscription services, you may be looking to take your shop online. Perhaps you need a new eCommerce solution altogether. Either way, you are going to be looking for a platform to sell your subscription services. Can Shopify be used for this model and how does it compare against the competition. Having been interested myself, I decided to do some research and test Shopify. Here is what you need to know.
So, can Shopify do subscriptions? Shopify is a complete eCommerce solution that has the capabilities to sell subscriptions. These can be both physical and digital products. However, in order to sell subscription services you will need to install an additional application to provide the functionality on your store. There are many applications available all ranging in price, from free to a monthly recurring charge.
Running a business through a subscription model can be very profitable. With a focus on customer retention, it affords you the ability to earn multiple times per customer – there is consistent earnings each month.
It makes customer acquisition work further for you, and ultimately become cheaper per customer acquired. There is less 'chasing' for each new order.
There are many successful examples and case studies of eCommerce stores that use subscriptions as their primary payment option; there also appears to be an increase in this style of sale.
Gillette on Demand, Dollar Shave-Club and the Beauty Box are just some examples. It comes as no surprise to learn subscription based businesses is a growing, $5 billion industry (as per Mckinsey).
So, let us know take a closer look into the capabilities of Shopify, both out of the box, and with apps, and why this is likely the best solution for you and your business.
Click here to get your exclusive Shopify Free Trial and test the platform for your new business today!
Selling Subscription Services Through Shopify
Regardless of what you are looking to sell, Shopify comes with a range of features and benefits to help you do so.
First and foremost, Shopify was designed to be a complete eCommerce platform.
But what does this mean? Essentially, you can access all of the tools you will need to build, manage and scale your eCommerce store and business.
So, as standard, all customers receive an SSL (security and protection), super-fast and reliable hosting, an intuitive store builder, advanced analytics and payment processing capabilities as part of their plans.
And, this is just the tip of the iceberg – these are just the main features available. Its what has propelled the platform to the most widely used eCommerce solution online.
When it comes to the subscription model; you need to be able to showcase your products optimally. You need to make the decision and process easy for your potential customers.
As such, you need functionality that enables your customers to sign up with minimal clicks, and ensure you obtain your payments each and every month.
Thankfully, Shopify has been designed to enable this style of selling. In fact, thousands of businesses are already doing so through Shopify.
They are offering a convenient, personalized, and, often lower-cost way of selling their products. With a focus on the long term.
However, here is the main caveat. Shopify do not offer recurring charges as part of their core product. So, you will need to app to do this.
However, you can sign up to an application with just a couple of clicks, directly from your Shopify admin dashboard.
Apps can be installed on your store for as long as you need them; they have been pier-reviewed by the Shopify development team and they will boost the functionality of your store for small monthly usage fee. (Or ironically a subscription).
Below, we will take a look at how you can easily add a subscription offering on a Shopify store, and the best apps to do so!
How Do I Add A Subscription Box On Shopify?
Once you know what subscription products you want to sell, its time to start your Shopify store.
The process is simple and effortless, taking only a small amount of time. You can begin with an all-inclusive Free Trial to test all of the functionality of Shopify before you commit and ensure it is right for you and your business.
Once signed up, you just need to run through your settings, select, customize and optimize your theme. This will give your store an optimal layout and design for your new store.
From there, you would just need to add your products to your store.
At this point, you'll be heading over to the Shopify App Store. You can do this directly through your Shopify Admin area.
There are a number of apps that can be used to add subscription functionality. Having tested a number of them, there is one in which I would recommend. It is called Subscriptions by ReCharge.
Its entirely free to use, and you will only need to pay for the app once you surpass $100k in processed revenue. So, its an ideal option for new store owners.
ReCharge enables you to seamlessly integrate subscribe and save onto all of your product pages:
It makes it incredibly easy to subscribe, and this is exactly what you want!
Getting started with ReCharge is a breeze too.
Once you have installed the app, you just need to build out the service on your store.
You'll need to specify the type of subscription you want to offer (subscribe and save, subscription box or digital download) and then you just need to select the product category of what products to apply the service to.
You can also bring subscribers from another eCommerce solution over to Shopify/ReCharge at this stage is required.
From here, you then need to specify the type of subscription you want to offer (one-off or subscription only).
You can then specify if you want to offer discounts and savings.
Next up, you need to select your frequency options, and how often you want your customers to receive their product (whether physical or digital). This could be after a matter of days, weeks or months.
Whatever you select here will be seen in a drop-down on your product pages – giving your customers the choice.
Lastly, you just need to select a payment processor. Stripe is the main one used and affords many benefits.
And that's it; you will have a Subscription service, box, and all the functionality you would need running live on your Shopify store. Oh and completely free of charge until you pass the $100k revenue threshold.
Why Sell Products Via Subscriptions?
If you are on the fence as to whether you even want to offer subscription services as part of your business strategy, let us briefly take a look at why you might want to.
Here are the main reasons why this model makes sense:
Recurring customers are the most profitable,
Helps you forecast income and earnings,
Can minimize unnecessary advertising spend,
You can target specific niches more accurately,
Help you minimize surplus inventory,
Optimize shipping by timing orders, dates etc into same packaging and shipments etc.
Proves what you are selling is in demand
Types of Subscription Services
One other thing to consider when starting a Shopify Subscription-based eCommerce store is that you have several ways to sell them.
Let us know run through the main ones being actively used and with great success:
Product Discovery/Curation – this is where your customers will receive their order each month, without knowing the exact content and what they are getting. It adds an element of surprise, and you can offer products that are not selling so well or are cheaper to source.
Replenishment – works great in certain niches where things 'run out'. These are great for products that need to be purchased each month and a customer can automate the process.
Product/Content Combination – This is essentially where your customers will buy a product from you, and then will subscribe to acquire content to help them use that product better. E.g. Peloton Bikes. They first buy the bike and then purchase the training on an ongoing subscription based basis.
Support – primarily services based around helping customers overcome issues with products.
Finally
Shopify enables us, store owners, the ability to subscriptions to our customers, but just not right out of the box.
Unfortunately, Shopify cannot offer us this functionality as part of their standard service offering.
Thankfully, there are applications, like Subscriptions by Recharge, that enable us to do so.
Taking it one step further, these applications are very cost-effective – in the case of ReCharge, it is essentially free until you are earning quite a bit through your store ($100k in processed revenue).
With all the other benefits, features, tools, and functionality – this makes Shopify the most ideal eCommerce solution for running a subscription-based online business.
Click here to get your exclusive Shopify Free Trial and test the platform for your new business today!
Have other questions on the Shopify platform and looking to learn more, my following guides may be of help: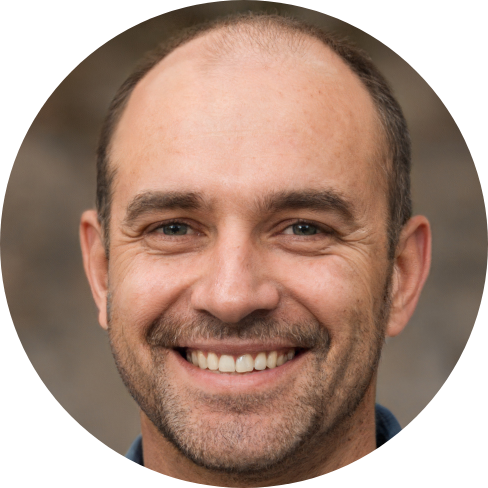 Hey, I'm Jeremy; a seasoned entrepreneur that has been earning his full time income online since 2005. My online business portfolio includes eCommerce stores and affiliate marketing niche sites. I also make money through Blockchain and Crypto. I created Unrivaled Review to share my knowledge, experience and recommendations for anyone looking to pursue such ventures.