Shopify is the leading eCommerce platform used by over 500,000 businesses worldwide. In fact, there are stores that sell products in thousands of different niches and industries; targeting customers across a broad range of interests and demographics. But do products always need to be physical? And what about services? Can Shopify handle transactions with no tangible products and is it even an effective solution if you wanted to do so? I spent some time researching into the possibilities of using Shopify and would like to share what I managed to find here today.
So, can Shopify be used to sell services? Shopify can be used to sell services; which can be delivered both digitally, or even face to face in person. Shopify has a number of eCommerce tools that merchants can leverage that make selling services possible, or applications to install to make the process more effective.
Shopify was designed to be an all-in-one solution. So for a recurring monthly fee, you get access to all of the functionality that you will need to to sell services to your customers online.
Using their service, you can build an eCommerce store and website with a simple drag and drop builder, plus add products, take payments and process orders all from a single and easy to use admin panel interface.
Plus, the comprehensive Shopify Free Trial, which you can get here, enables you to fully test the platform and see if it is for you and your business before you commit long term. No credit card is required on sign up, so it really is a no brainer!
Let us know take a closer look at how some businesses are using Shopify to sell services, before we look at how you would do so yourself if you did decide to go ahead.
Types Of Services To Sell On Shopify
When we think of selling on Shopify, we initially think about selling physical products. This is primarily because this is what the majority of businesses are using it for.
However, the platform was designed in such a way that you can also sell services.
Services are generally non-visible or material, instead being a transaction that often involves expertise, or leveraging a businesses time and effort.
If you are a current business owner, you will likely have your service offering in mind.
However, many new prospective businesses are routinely on the lookout for ideas of what to sell. Alternatively, they are looking to expand their current service offering or portfolio.
Below, you can find some of the most commonly found serviced based businesses that are using Shopify to reach new and existing customers:
Training; such as courses, workshops and seminars.
Consulting work; on specific projects or industries.
Group Classes; such as dance, art and exercise (e.g. Yoga).
Appointments: such as holistic health care, spas, salons etc.
Online: such as editing, copy-writing, website design and accounting
Customizations; including for clothing, jewelry, and furniture.
Event Tickets; for music events, comedy events etc.
Memberships; to online portals, content or even physical locations.
As you can see, services can range by industry and niche. They also offer the opportunity to support product sales and can help provide a better customer shopping experience.
It does not matter what you have to sell, just that you have a customer base willing to make the exchange!
How To Sell Services On Shopify
To sell a service on Shopify, the process does not differ too far from if you were to sell physical products.
To begin, you need to sign up for a Shopify Account and select a plan. Basic Shopify (at $29 per month) is best for new sellers and will give you all the tools you need.
For new users to Shopify, you will also benefit from a Free Trial. This way you can explore the platform before ever being billed. You can get this exclusive offer by clicking here.
Once you have your account, you will need to enter your store name and run through the short set-up steps.
Shopify make this effortless by providing you with a full walk-through of what you need to do and in what order. You can also access a number of informative help articles and guides to help you on your way (easily accessible from your admin panel).
You then need to select your theme which essentially controls the look, feel and layout of your store. Currently, there are 6 free available to choose from, but you can also invest in a premium theme for some added customizations and functionality if you desire (a nice to have but not technically required).
Learn more: Best Shopify Themes For Services – Top 13 To Consider
With your store layout in place, you will next move on to adding your services.
When setting up your service offering, you will use the platforms product creation tools – even despite the fact you are not selling a physical product. the process is is the same.
You just need to head to the products tab on the left hand side of the panel, and select 'new product'. You will be greeted with the following screen:
Creating a service involves adding images, service descriptions and other important information to help your customers know exactly what you have to offer and what they will be getting (and by when and how it will be delivered). This includes pricing and availability
Your product descriptions, reviews and testimonials are going to be paramount to your success; this is how you can persuade your store visitors to purchase from your store and demonstrate your expertise in your given field.
The best part, is that even if you want to offer your services for free, you can set this up in the platform too.
Customizing Your Services
So we now know that it is not only possible to sell services through the Shopify platform, but we know how easy it is to do and how many different types that can be listed on a store.
But how much flexibility do you have and how does it all work with different offerings?
Adding variants is going to be an easy way to add different options for your services. They will enable you to be more creative on your service offerings, including the opportunity for your customers to select specific dates, times, price plans, appointments, options etc.
Here are some best practices when using variants:
Every variant can be set up with different prices, enabling you to offer a different level of service for your customers. For example, a training class with 10 modules could be $25, whereas one with additional support could be set at $50.
You can use the in-built inventory control functionality to limit the amount of customers whom can select/purchase a specific service. This works great for businesses who sell classes/appointments.
Adding new variants can enable you to offer more dates and times for your service. E.g. one variant could be for a class on a Saturday, whereas another for a Sunday slot. Each variant can have a different amount of 'open slots' available for purchase before it becomes full and no longer available.
Services can also be sold as part of a product offering, or independently and for free. If a service is given away for free and the checkout total does no exceed $0, Shopify will not attempt to charge the customer on checkout.
Services, unless being a digital download or sent online, will not need shipping. Therefore, you will need to disable the disable shipping option. To do so is easy, all you need to do is un-check the box next to 'This is a physical product' in the Shipping section of the product page.
Another consideration is that services will often involve some follow up email communication to confirm bookings, appointment details etc.
You can add this additional information to your order confirmation email directly in your Shopify Admin panel, or you can build out an email marketing campaign workflow depending on the service they purchased.
Final Verdict
The good news is that you can sell services on Shopify. The better news is that it is easy to do and entirely possible with a standard licence and Shopify plan.
In fact, the process is very similar if not the same as if you were selling physical products!
This is why Shopify is just so great; its designed to be customizable, user friendly, and most importantly, impactful for businesses and selling online.
There are some applications that you may need to install from the Shopify App store to boost functionality; some of them free, other paid.
It depends on what you want to sell and the functionality you need.
But either way, this is the online platform to use if you want to start selling your services online, and get all the tools you need to do so under one account. All for a respectable and cost-effective monthly fee.
Perhaps the best thing you can do right now is to sign up to a Shopify Free Trial, by clicking here, and seeing for yourself.
There is a reason this is the largest eCommerce provider online and why 500,000 business have used the platform to scale their businesses beyond what was previously possible.
Have other questions on the Shopify platform and looking to learn more, my following guides may be of help: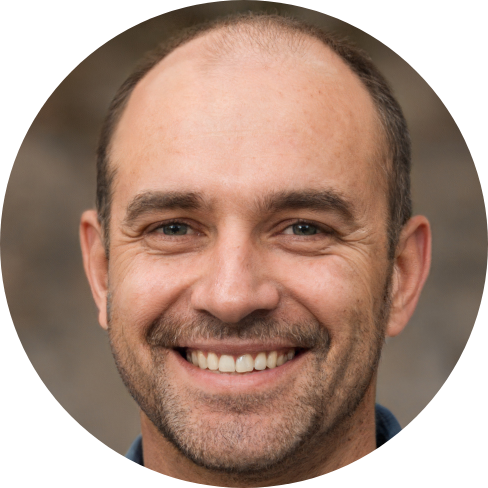 Hey, I'm Jeremy; a seasoned entrepreneur that has been earning his full time income online since 2005. My online business portfolio includes eCommerce stores and affiliate marketing niche sites. I also make money through Blockchain and Crypto. I created Unrivaled Review to share my knowledge, experience and recommendations for anyone looking to pursue such ventures.