Are you looking at Shopify as the eCommerce solution for your online business? If so the trial is a great place to start. But is it possible to sell before you start on a paid plan? Here is what you need to know!
So, can you make sales on a Shopify trial? You can make sales on a Shopify trial, so long as you have selected a paid plan. This will provide the payment processing functionality on your store – required to take payments. Consider you will not be charged for the plan until the trial period ends.
Shopify helps us make sales.
Its at the core of their business.
And thankfully, even those of us on a trial can do so.
But we do need to offer some commitment in return. Its fair.
But just because we select a plan does not mean we ultimately have to ever pay for it.
If we do decide that Shopify is not for us before the 14 days is up, we can cancel.
And if we were to make sales within that time, well consider that as profit!
This is why it just makes sense to sign up to a 14 day trial with Shopify.
In many ways, its entirely risk free.
If you're not comfortable with providing your credit card details at this point, that's fine too.
You can sign up, build a store and test all the functionality without needing need to or ever select a plan.
Then, when the time comes you can make a decision if you did want to proceed.
Win, win.
Let us explore what this all means in further detail.
Can I Sell On Shopify For Free?
You can sell on Shopify for free, but only for the duration of the free trial and assuming you have signed up to a plan (that you will be charged for following the trial period).
So in other words, you can technically sell on Shopify for free for 14 days.
At the end of the trial period however, you will need to get on a paid plan long-term.
But for that 14 days, with a plan selected and your payment processors set up – any sales you make can proceed without paying any subscription fees to Shopify.
There will be some costs in regards to the payment processing, whether you use the Shopify Payments system, Stripe or PayPal, but these will be in the 1-4% range.
Can You Make Money With Shopify Free Trial?
You can make money with a Shopify free trial, although you would need to launch your store quickly and start driving customers soon after signing up.
Just consider that your free trial begins at the point of sign up, not when you start working on your store.
So, in order to do this you would need to maximize the time that you would have.
You would also need to get the fundamentals right; ensuring that your store works as intended, your visitors are effectively converted into customers, and that you have the technical aspects in place to take their payment.
But, if you were to build your store in 1-2 days, that's 11-12 days that you could have to make sales without being charged for your plan.
What Happens When Shopify Free Trial Ends?
What will happen when your Shopify trial ends will depend on whether you have selected a plan or not. If you have selected a plan, your store will continue in very much the same way.
If you are yet to select a plan, then your store will be paused and you will not be able to continue working on, or selling through your store, until you decide to sign up to a paid plan.
Thankfully, if you do decide that Shopify is not for you, and do not choose a pricing plan during your free trial, there is nothing you need to do to cancel.
You can also cancel your store at any time during the trial.
Just consider that your stores data will only be stored for so long after your trial comes to an end.
Shopify have announced that this tends to be between 30-60 days.
But if you are sure you want to continue with your store, and retain the work and effort that you have already put into it, its generally not advised to let this time extend beyond 7 days.
How Much Is Shopify After The Free Trial?
Shopify will cost you between $29-$299 per month, depending on what plan you choose. Payment will be taken the first day following the 14 days is up on your trial.
That being said, Shopify have a designed a range of plans that were intended for different business types.
For the most part, most individuals and small businesses will only require the 'Basic Shopify' plan. This is $29 per month.
This provides you with access to all of the functionality you will need to sell online.
The only real difference to the next tier, the 'Shopify' plan at $79, is the number of staff accounts that can work on the store. Along with some more preferable credit card rates for payments through this medium.
'Advanced Shopify' is for those businesses looking for the most advanced features of the platform. Several more staff accounts and locations are the main benefits of this plan.
Large global organizations that have a lot of staff.
And beyond the plan, there may be some additional expenses here and there.
Any applications that you decide to install on your store (often coming with a monthly recurring fee) to provide some bespoke functionality and any store themes that you want to use will also come at a cost.
Both of which are optional and not considered necessary.
They do make sense, and can help a store to scale, when sales come rolling in and the proof of concept of the store has proved a success.
How Do I Make My Shopify Trial Longer?
There is no guarantee that you can extend your Shopify trial, although it has been known for Shopify to grant extensions in some contexts.
In order to apply for a Shopify trial extension, you should reach out to Shopify Support (support@shopify.com), providing some detail as to why you require an extension.
Its also advised that you use the stores account owner email, and include your domain that you would like them to review.
Most of the time Shopify are willing to consider your application for extension. Its worth an email at the very least.
Especially if you did need some more time to test the platform, or circumstances come up that prevented you from being able to test it successfully.
Ultimately
You can make sales on a Shopify trial, but you'll need to have selected a plan to do it.
And even then, you will not be charged until the 14 days are up.
This is just one of the many benefits of this eCommerce solution.
They really do have us covered.
So, I wholeheartedly recommend that you head over to Shopify and get on a free trial if you haven't already.
It's worth testing and playing with at the very least.
Besides, it's fun on a quiet afternoon.
And if you are serious about your store and get to work, you could make some serious money too!
Are you looking to learn more about the Shopify trial? My following guides may be of help: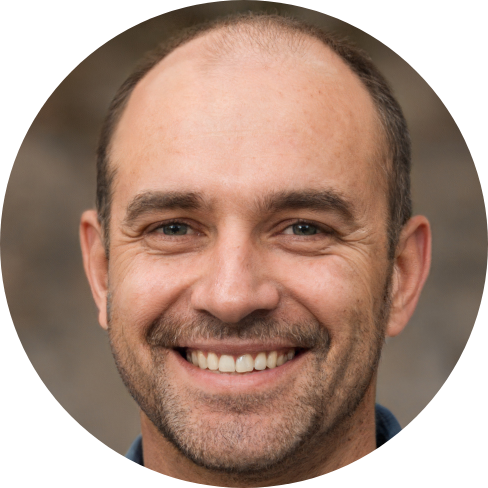 Hey, I'm Jeremy; a seasoned entrepreneur that has been earning his full time income online since 2005. My online business portfolio includes eCommerce stores and affiliate marketing niche sites. I also make money through Blockchain and Crypto. I created Unrivaled Review to share my knowledge, experience and recommendations for anyone looking to pursue such ventures.