Are you interested in signing up to Shopify? Do you want to get started with a 14 Day Free Trial but are not sure if it is worth it? This guide will discuss this introductory offer and let you know of any Shopify Trial Limitations that are in place.
If you are short of time, and just want a quick overview of what is to follow in this post, here it is. The Shopify 14 Day Trial is a complete and full access trial whereby you get access to all the features and functionality for the full 14 days. You can build your entire store, add products, accept payments and fulfill orders during this time. You will be required to select a monthly plan from the pricing tiers to take orders; but you will not be charged subscription fees until after the 14 days. You will get 14 days free regardless of whether you select a plan or not.
Your free trial begins when you first sign up, it is not at the point when you start working on your store.
Want A Shopify Free Trial?
Get access to your exclusive 14 day, no-credit card required, risk-free trial below.
What Is Included In The Trial
Shopify is a complete eCommerce Platform and they provide an all-inclusive and comprehensive trial. As such, you get access to all of the core functionality. This includes:
Ability to Build/Customize Your Store
You can create your home page and completely customize it using the drag and drop and elements builder. Whether you want to utilize product sliders, list your collections include video or just introduce your brand then this is all possible.
Beyond this, you can build out your individual product pages and add those products. Whether you want to do this one-by-one adding all the essential information like stock levels, descriptions, images etc, or whether you want to use an automation app like Oberlo to import your products from other online marketplaces (like AliExpress).
From there, you can create product collections to better organize your products, suggest similar products to your customers and more!
Set Up Payments and Selling Functionality
The ability to set up payments and the selling functionality is what takes your store from a prototype to a fully functioning and revenue generating one.
Shopify provide a range of options; so whether you want to utlize their in-house payment processing software, or opt for a third-party provider like PayPal you can. This gives you flexibility and the ability to choose the provider that gives you the best rates!
Beyond just payment processing; Shopify make the entire purchasing process simple. You will automatically have a Cart and Checkout page created for your store, and all of the essential yet overlooked features come included. A prime example of this is the Receipt upon purchase, that is automatically sent to your customers.
Plus you can incentivize your customers with Discount Codes and Special Offers. This comes automatically integrated into the checkout process; all you need to do it set up the terms (if required) and then you can roll it out in just a couple of minutes!

Write Blog Posts/Create Content
In many ways a Shopify Store runs as fully-functioning website. They've built into the platform Blogging functionality so that you can write and publish articles and content. It is similar in many ways to WordPress!
This is opens up a lot of opportunity for finding customers. You can write content specifically for Google or other Search Engine queries to drive leads to your store. This is fantastic, and proven marketing strategy that results in higher conversions. The more visitors you can get to your store, the higher your chance of success.
And Shopify have not just created some basic Blogging functionality; it has all of the tools you will need, like the ability to add and alter the Meta-Data which is crucial for Search Engine Optimization (SEO).
With content in Google you can start to promote your products, for free. Any traffic you get through the search engines is completely free and organic. This is an effective way to convert your visitors because you build trust with them. You can appear as an authority in the niche.
Data and Analytics
The Shopify Platform was built to be informative. It has a comprehensive range of data and analytic tools monitoring your store and all the actions taken on it.
This proves invaluable as you can start to understand your customers and what they want, how your store works, what to improve, and much more.
As Dashboards can be set up in a matter of a few clicks, you'll be able to investigate and take a closer look as to your visitors and ensure your marketing is truly profitable.
Analytics are pre-built into every Shopify Store (so you will also get access when you sign up for your Free Trial).
You can get gather fast insights on: Sales, Revenue (Profit/Loss), Customer Demographics, Customer Behavior, Device Used, Time of Day of Peak Interest etc. Beyond this you can see how they even ended up on your site (where they came from), their age, and what pages and products they viewed. There's no better way to completely isolate who your best customers are, when they are likely to buy and what they want!
This is all crucial to eCommerce; finding and understanding your perfect converting audience.

Shopify Trial Limitations
Now if you clicked on this article, it is because you are primarily looking for what you can't do, not necessarily what you can.
You'll be pleased to hear that there isn't much that is off limits and that you can't do from an eCommerce perspective and that is available to Subscription Plan holders!
Shopify have made it as easy as possible to test their platform. You just enter to enter a few details to create your store (create an account and give your store a name)
From there, you will have 14 days to use all of the features and functionality. But, you will need to select a paid plan that you will convert to after the 14 days. The good thing is that you will not lose any progress when you choose a paid plan and convert over. Nor will you be charged any subscription fees until the end of the 14 days when the free trial ceases.
So this is the only limitation on the trial: you are required to select what plan you will convert over to before you can start accepting payment and taking orders.
If you decide not to select a monthly plan, at the end of your free trial your store is automatically paused and you cannot make changes, nor will it be live online until you sign up for a plan.
This also means that if you do not want to proceed beyond the trial, if you don't select a paid plan, then you do not need to cancel your account – this will happen automatically after a period of time.
Final Words
Hopefully by you now you fully understand what you get included with your Free Trial, but also the limitations.
If you have heard that you can get a 21 Day, 1 Month, 60 day, or even a 120 Day Trial; then I'm sorry to say that these offers do not exist.
Instead, the best free trial length that you can get – and as advertised via the official Shopify Website, is 14 days. This comes following extensive research into the offers available and personal conversations with the Shopify Team.
If you click here you can head straight to Shopify to get your free trial, build your store, and start your eCommerce business.
Are you looking to learn more about the Shopify trial? My following guides may be of help: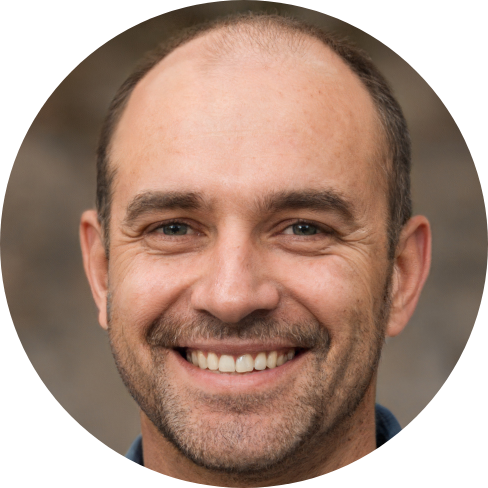 Hey, I'm Jeremy; a seasoned entrepreneur that has been earning his full time income online since 2005. My online business portfolio includes eCommerce stores and affiliate marketing niche sites. I also make money through Blockchain and Crypto. I created Unrivaled Review to share my knowledge, experience and recommendations for anyone looking to pursue such ventures.