If you are looking at Shopify to build your online store, you may have some questions about your commitments and obligations. Are there any contracts that you have to honor? What if you wanted to cancel during the Free Trial or once you get on a plan? Having built several stores on the Shopify platform, I've learnt exactly how the process works. Here is what you need to know.
So, can you cancel Shopify at any time? Yes – it is possible to cancel your Shopify plan at any time. Cancelling a Shopify store is simple and easy and can be done directly from your Shopify admin area. Consider that your store will be cancelled with immediate effect and your store will no longer be accessible via its URL. However, if you are still on a Free Trial, and the trial period comes to an end without your commitment to a paid plan, then your store will automatically cancel and there is nothing you would need to do.
One of the major benefits of working with a platform like Shopify is how easy it is to start, build, manage and even close a store (if required). Plus, all of your store's data and configuration information is preserved for 30 days – so if you did decide you wanted to come back you can do so effortlessly and keeping all your former work available.
The platform was designed to be incredibly simple to use; and even if you did have questions that need answering there is a whole library of support documentation and a customer service team that are available 24/7 to answer any questions in which you may have.
So, if you later discover your store is not profitable, you want to pivot, or you want to pursue other opportunities – you can – easily.
Let us know take a closer look at the cancellation process so that you can understand how it all works if you do decide to sign up.
Click here to visit Shopify and get your exclusive Free Trial
Shopify Cancellation
Shopify offer a comprehensive Free Trial to all new store owners. This enables you to build a store, test the platform and use the functionality free of charge for the full duration of the trial period.
If you did decide to sign up to a paid plan, you can do this at any time during the trial period, or shortly after. This will keep your store going beyond the trial period, but you will be required to pay a monthly subscription fee. Either way, all new store owners are entitled to the full trial period and no payment will be taken until this trial period is over.
This will be taken on the same day each month. So, you'll be paying once every 30 days to host your store and use all of the functionality of the platform. A courtesy payment reminder is sent 5 days before a payment is due to be taken.
If you are on a paid plan and want to cancel your store and subscription to Shopify, then there will be some direct steps, and actions, you will need to take directly in your admin area. Your store will be cancelled with immediate affect so it is best to cancel just before your next bill date (if possible).
If you did not want to proceed beyond the Free Trial, and had not selected a plan, then your store will be paused and your account will be frozen automatically.
There is nothing you would need to do, or click, to do this. At this point, there is a period of time where you could decide to resume your store on a paid plan. Your store is reserved in case you did decide to come back.
However, after several months pass your account will be deleted and all of your store data will be erased too.
Beyond just your monthly subscription charge, there are also other potential costs that you may incur on your store. While one-time charges like domains and themes will not require cancellation, and premium apps will need to be cancelled.
Many of the premium apps store owners routinely use will have recurring or app usage fees. It is therefore important that if you sign up to any of these during the time that you are with Shopify, you cancel these ahead of your plan.
If you have any questions about this, or the process of cancelling apps, it is best to talk directly to the app developer. Contact information/support will be available on each app page.
How to Cancel Your Shopify Store
As previously mentioned, if you are still on a Free Trial, have not committed to a plan and want to cancel your store, then there is nothing to do.
However, if you are on a plan and decide at any point that Shopify is not for you, you can cancel it easily. To do so all you would need to do is:
Log in to your Shopify Dashboard.
Click 'Settings' and then click 'Plan and Permissions'
In the Store Status Section, click 'Sell or Close Store'.
Click the 'Close Store' button
Enter your password
Select a reason from the drop-down and then click the final 'close-store' button.
And that's it; your store will be closed. To easily check that your store closed successfully, visit your stores URL in a separate tab. If your store no longer loads then you have completed the closure successfully.
Its also a good idea to contact Shopify to make sure you will not be charged for anything or any outstanding payments going forward.
If you did decide you wanted to restart your store, you'll have 30 days following closure to continue with your store with its previous data and configuration. After that, this will be removed and you would need to build your store from scratch.
Cancellation Best Practices
It is possible and is best to pause/freeze a store before you cancel. This will put your store on hold (not-active) but you stores data will remain in-tact and ready to resume when you are ready. The plan fee reduces to $9 USD per month.
Before cancelling it is best to check on any application subscriptions or outstanding payments to ensure you are not charged following cancellation.
Cancelling a Shopify store takes place with immediate effect. It is therefore best, and most cost-effective, to cancel your Shopify store a couple of days before your next bill (the final few days of each month).
It is best to make the most of your Free Trial Period – test and explore the platform and all of its capabilities in this time before you are charged for your first months plan subscription.
Finally
So, is it possible to cancel your Shopify plan at any time? Absolutely.
Its one of the major perks of the platform. Additionally, with a comprehensive free trial (with no credit card input being required), its completely risk-free – worth a play at the very least.
With all of the eCommerce tools you would ever need, a cost-effective all-inclusive monthly price, a user-friendly interface and a professional and clean storefront, Shopify is the solution for an online store.
Get your exclusive Free Trial with Shopify and get your business online today by clicking here.
Have other questions on the Shopify platform and looking to learn more, my following guides may be of help: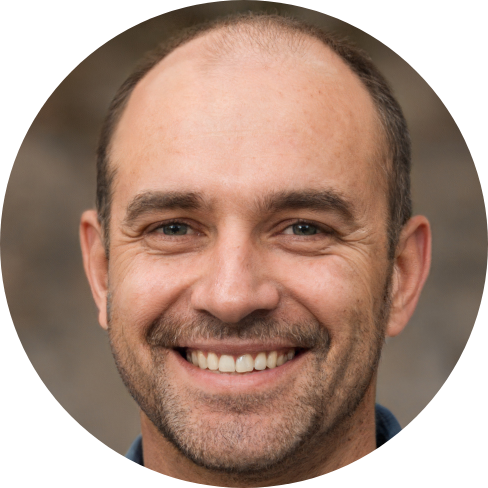 Hey, I'm Jeremy; a seasoned entrepreneur that has been earning his full time income online since 2005. My online business portfolio includes eCommerce stores and affiliate marketing niche sites. I also make money through Blockchain and Crypto. I created Unrivaled Review to share my knowledge, experience and recommendations for anyone looking to pursue such ventures.