If you are considering starting a new Shopify store, or whether you currently have one, then you may want to know whether it is possible to pause it. If you built a store, placed it on hold, what would happen? Would you lose your progress and effort? Having questioned this topic this myself, I decided to conduct some research; here is what I have been able to find.
So, can you pause a Shopify Store? Yes, it is possible to pause a Shopify Store. In doing so your store will continue to run and be 'live'. Customers can continue to see your store but cannot place an order. You will need to pay for a holding fee of $14 each month that your store is on hold.
Click here to visit Shopify and Get an Exclusive 14 Day Free Trial
Pausing A Shopify Store – How Does It Work?
As a Shopify Store owner, you have the ability to pause or close it at any time. This is one of the major perks of the platform and enables you to manage accordingly depending on your personal schedule and other considerations (like seasonal downturns etc).
To pause your store, you would need to take the appropriate action within the Shopify interface when logged into your account. At present, Shopify Support cannot close your store for you on your behalf. I will explain how to pause yiur store shortly below.
If you have any apps running, then you would need to cancel your subscriptions individually. These continue to run and you would in fact be charged even if your store was paused and not running as normal. To do this just open up each app and click cancel.
It is also important to note that your account needs to be in good standing order to be able to pause it. If you have any outstanding charges then these need to be settled and paid up before you can proceed.
Pausing a store lowers your monthly rate to $14 per month. This is what you will need to pay each and every month for the duration of the pausing period. If you later decide to reopen your store, you'll need to select again from the range of plans on offer Basic Shopify, ($29), Shopify ($79) or Advanced Shopify ($299).
What Happens When Your Store Is On Hold?
If you decide to pause your store, it will continue to run, be live and accessible by customers. Customers will be able to access your store as normal, browse your product collections and even add products to your cart. Proceeding beyond this point is restricted.
In a nutshell, pausing a store is disabling your checkout whereby you cannot take orders and payments from customers.
As such, regarding the management of your store nothing in particular changes. You can still access your Shopify admin interface and customize your store as normal. This includes the importing and editing of any products, change of theme and store design etc.
If you were within the free trial period, pausing your store gives you little if any benefit. You do not get any trial extensions or pauses to your free trial period – it is 14 consecutive days since sign up. If you had not yet chosen a plan, your store would become inactive after the 14 days.
If you did pause your store during the 14 day free trial, once it expires you would then need to select a paid plan.
It is possible to customize your theme to remove product prices from view and add to cart buttons whilst your store is paused. This can be beneficial from a customer perspective but consider you would need to revert these changes once your store becomes live again.
While your store is paused, the following actions remain available:
Login and use your Shopify admin.
View site performance analytics.
Make changes to your products and inventory
Make changes to store design, including theme and customer experience.
How To Pause A Shopify Store?
Pausing a Shopify Store is simple and only involves a couple of steps.
Steps To Pause your Store:
Step #1: Log into your Shopify Account
Step #2: In the Shopify Admin Interface, click the Settings cog.
Step #3: click Plan and permissions or Account.
Step #4: Review the terms and charges. Then click Pause Store.
This is also the process that you would take if you wanted to close your store down permanently or if you wanted to sell your store on the Shopify Marketplace.
If you do decide to close your store permanently, while you will not incur any further charges your store will only remain on the Shopify servers for 30 days. Even then it may not be retrievable during this time (especially as time goes on). You'll also no longer be able to access your Shopify Store/account or Dashboard once you cancel so you should be sure you are certain before you proceed.
Other Options To Pausing A Store
Your main alternative to pausing your store is password protecting it.
This will prevent visitors from accessing your store. They will be greeted with a password page that they will not be able to get through without the password you set.
Without a password customers cannot:
Access your store
See your products
Make a purchase.
This is what a customer will see when your store is password protected:
Benefits of Pausing A Shopify Store
There may be a number of reasons why you would to pause a store. Here are the main benefits of doing so.
Away for an extended period of time and you will not be able to operate your store or fulfil orders.
Rebrand your store, make wholesale changes.
Reduce costs during seasonal downturns
Retain all progress and effort at any time you do not need your store active.
Focus on other projects or aspects of your life that were being limited due to the effort required for your Shopify Store.
Identify new product opportunities and get them added to your store.
In Summary
Shopify have made it very easy to pause a live store. At a reduced price, you can retain your progress and ensure that you can quickly relaunch when the time is right.
Click here to visit Shopify and Get an Exclusive 14 Day Free Trial
Other Shopify guides you may be interested in: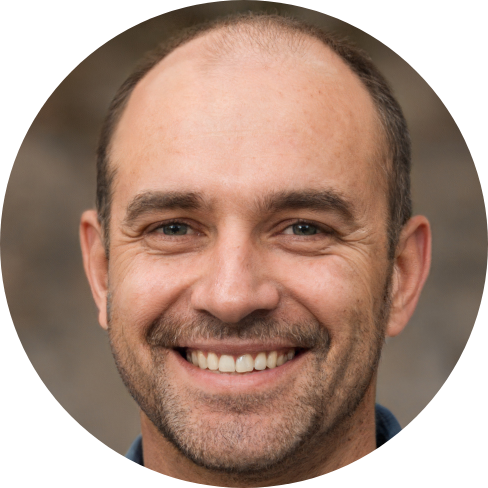 Hey, I'm Jeremy; a seasoned entrepreneur that has been earning his full time income online since 2005. My online business portfolio includes eCommerce stores and affiliate marketing niche sites. I also make money through Blockchain and Crypto. I created Unrivaled Review to share my knowledge, experience and recommendations for anyone looking to pursue such ventures.