Are you contemplating starting an eCommerce store and running it through the Shopify platform? Are you wondering whether you need to buy inventory first before you launch or in order to make sales? Well, here is all you are going to want to know.
So, do I have to buy inventory for Shopify? You do not have to buy inventory for Shopify, although you can do this if you wanted to sell directly to consumers. It ultimately depends on your business model, sourcing, and distribution channels.
It ultimately depends on whether you are considering the dropshipping model or not.
Now, if you don't know what this is, it's essentially a means of sourcing products once you take an order from a customer in your store.
In this respect, you never physically own the product. You just organize the shipping once an order is placed.
And in that context, no you do not have to buy inventory for your store.
Although, if you are selling your own products (like used items) and want to fasten shipping times or they are not even physical products at all (like services or even digital items), then there is no need to buy inventory upfront.
Make sense?
With this in mind let us run through some other quick questions that you may have.
But if you just want to get started with Shopify – then get your official free 14-day trial by clicking here.
Do I Have To Pay For Inventory On Shopify?
Whether or not you have to pay for inventory on Shopify depends on whether you want to own the stock upfront prior to sale.
If you want to dropship your products directly to your customers, you do not need to pay for inventory.
However, if you want to be in control of the distribution, have products available at all times, or even just like the idea of physically owning your stock then you can pay for inventory in advance.
Do You Pay For The Products You Sell On Shopify?
You do not pay selling fees on sales on Shopify. Instead, you will incur costs through payment processing fees.
How much your payment processing fees cost will depend on your plan, along with the provider you choose to use.
The good news is that Shopify supports many third-party payment providers so you can literally identify and use the cheapest one.
Now, consider that payment processing fees are essentially costs related to accepting major credit cards, such as Visa and Mastercard, as payment on your store.
These fees cover the costs Shopify incurs for integrating with an external payment provider.
But how much can you expect to pay?
Well, you'll notice that there are better rates available depending on your Shopify plan:
Basic Shopify – 2.9% + $0.30 for every online transaction and 2.7% + $0.00 for in-person payments.
Shopify – 2.6% + $0.30 for online and 2.5% + $0.00 for in-person.
Advanced Shopify – 2.4% + $0.30 for online and 2.4% + $0.00 for in-person.
As a reference point, most other payment processors charge a flat 2.9% + $0.30 for all online payments, so Shopify is competitive in this respect.
Do You Need Your Own Products To Sell On Shopify?
You do not need your own products to sell on Shopify. You can utilize the dropshipping method or have an agreement with a third party that would allow you to sell on their behalf. That being said, you can sell your own products on Shopify if you so wish.
That's the best thing about Shopify.
It's versatile.
It's a platform that allows you to sell regardless of whether you own a product or not.
Do You Have To Buy The Products For Dropshipping?
You do not have to buy products for dropshipping until you receive orders from your customers. Although, if you wanted to secure inventory, or provide faster shipping times you may want to consider purchasing products ahead of time and shipping them out yourself.
Just consider that for the latter you will likely eat into your profit margins.
You'll essentially be incurring the shipping cost, and that is one of the major advantages of dropshipping (and where most of the profit margins lie).
The other main advantage is that you use your customer's money to buy the product (and keep the difference).
That way, you're never actually investing money into products – you simply order as and when you need to.
Finally
You do not have to buy inventory for Shopify.
Although you can, depending on your business, preferences, and customer needs/desires.
That's just one of the many advantages of this eCommerce platform.
So sign up for a free trial and see for yourself.
Besides, you won't regret it once you are up and running and taking customer orders!
Have other questions on the Shopify platform and looking to learn more, my following guides may be of help: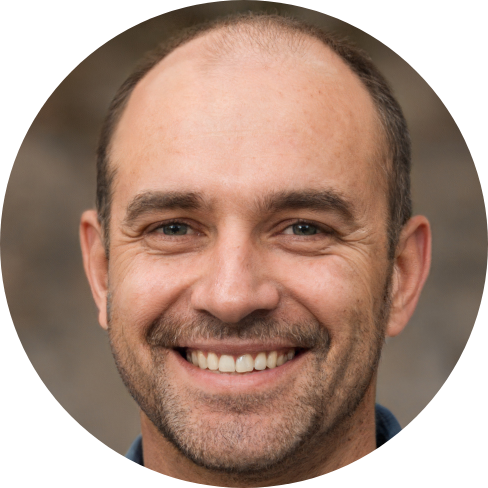 Hey, I'm Jeremy; a seasoned entrepreneur that has been earning his full time income online since 2005. My online business portfolio includes eCommerce stores and affiliate marketing niche sites. I also make money through Blockchain and Crypto. I created Unrivaled Review to share my knowledge, experience and recommendations for anyone looking to pursue such ventures.